A Review of "The Second-Story Man"
The Mt. SAC Theater Department is putting on a play called The Second-Story Man from Oct. 20-22. This play has a four-member cast and it's about Alex and Kate, two people who are pretending to be a couple, who are trying to get revenge on Alex's boss by moving into the apartment below him to mess with his boss' apartment. It has two other characters which are presented as problems to Alex and Kate. Alex and Kate have a bickering, married-couple dynamic. One of the other characters, Ellen, the sarcastic manager of the hotel, is selling the apartment to Alex and Kate. The other character, Mary, is a waitress who notices a trapped baby bird outside of Alex and Kate's window and she continuously bothers them to help her save it.
This play is directed by Alan Brooks, a theater professor and director at Mt. SAC. Brooks has been teaching at Mt. SAC since 2003, but he has had an acting career since the 70s. He has acted in shows such as Scandal, How to Get Away with Murder, General Hospital, and even a GEICO commercial.
This play was written by Richard Strand, the chair of the theater department, in 1994. Alan Brooks had directed this play before for a theater company in North Hollywood. Brooks said, "the theater we did it on was a very small space. So we have the same challenges here, but we have a much larger space to deal with, which is a challenge in itself and it's much more spread out and it's only a cast of four."
Since there are only four characters in this play, it could be classified as a character piece because it focuses on the characters strong personalities. "Once they get what's going on with these two characters, and what they're up to, they're not really trying to rent an apartment. They are trying to be seen as a couple trying to rent an apartment, but they're up to no good," Brooks said.
The title, The Second-Story Man, is actually a clever play on words. "In the title, The Second-Story Man, just in the vernacular, used to mean a thief who would climb into a house and steal things off the second floor. This is a guy that's got a second story. So, the one story is he has a wife and they are trying to rent an apartment. Second story is what they are really up to," Brooks said.
The main character, Alex, is played by Tre Brown, 23, who is a theater major who began acting at the age of 14. His character is a determined, frustrated man who yells a lot throughout the play. "My favorite aspect of the show would definitely have to be the energy because it's a lot that you have to work with," Brown said.
"When I first read the play, I actually got this sublayer from it about the overarching idea of faith against logic. At the end of the day, if faith makes you better and pushes you in a positive direction, there is no need, in fact it's very wrong to put that below logic if that's going to make you a worse person," Brown said.
"I hope that people ultimately get out of this, that above all else, what matters is that you know the appropriate way to talk to people and the appropriate way to put good energy out there," Brown said.
The other main character, Kate, is played by Kiara Sangronis, 21, is also a theater major. She has been acting for 10 years in plays. Her character is constantly being put down by Alex, but she stands by his side, lending a helping hand throughout the play. In regards the lesson Sangronis hopes the audience takes away, she said, "be nice to people who actually care about you and if you're the person who is getting all the anger thrown at, it's not worth it."
The role of Ellen is played by Melissa Gonzalez, 25, and she is also a theater major. She has been acting for about a year. "I thought I just wanted to do theatrical make up, but here came acting. I enjoy it very much," Gonzalez said.
Her character adds another comedic aspect because she is a sarcastic, rude person who keeps bothering the main characters, which causes conflict.
The role of Mary is played by Ehvinny Mora, 18, and she is currently undeclared but she plans to major in theater. She began acting when she was 4, in musical theater. Her character introduces the more serious aspect of the play, because she wants to save the baby bird, and so does Kate, but Alex's character isn't supportive.
The Second-Story Man will be playing from Oct 20-22 in the Sophia B. Clarke Theater.
Leave a Comment
About the Writer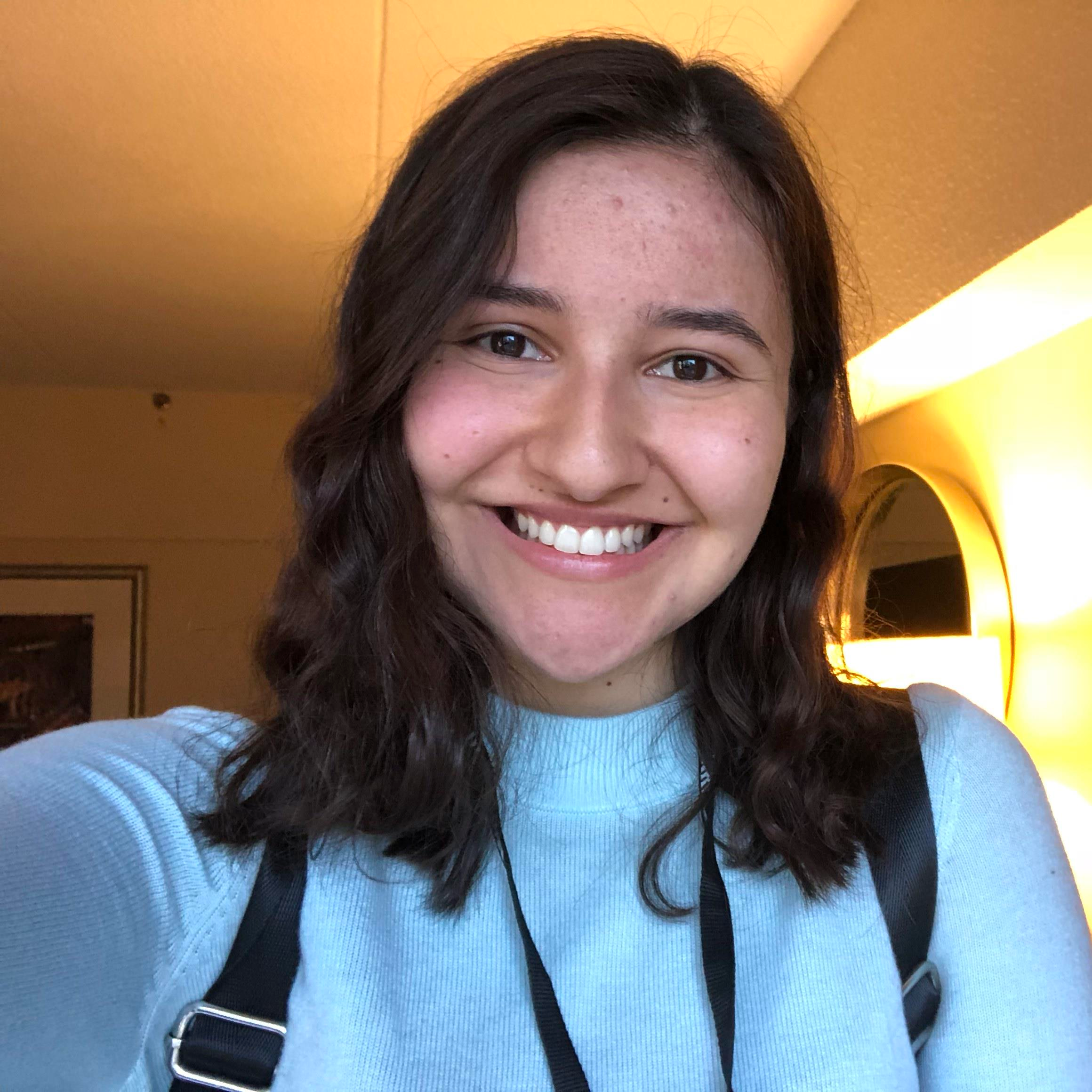 Joliana Frausto, Author
Joliana Frausto is the former Arts and Entertainment Editor for SAC Media.