Los Angeles' NFL Identity Crisis
The National Football League in Los Angeles has a volatile yet enthralling legacy. L.A. has been home to three NFL teams in the last 71 years and through my own 20-something years of being a fan of football in Southern California — the same amount of time this city was without an NFL team — I've grown to wonder what makes a football fan out of those who live here.
Are we a city of transplants, filled with those who brought with them their love for their home team, or are we simply a city of bandwagoners, those used to rooting for whatever team is hot at any given time? I would ask this question whenever I saw a slew of Dallas Cowboys, Pittsburg Steelers, Green Bay Packers or New England Patriots jerseys being worn across Southern California. Why was there a sheer lack of prominence from the teams that once called Los Angeles home?
Other sports teams in this city have established their identity in the City of Angels through their years of history within this region, but when it comes to professional football, no such identity existed for more than two decades. A generation of Los Angeles football fans had forgotten their history.  I sought to learn about it hoping to find answers to this city's NFL identity crisis.
While some L.A. sports teams were born locally, others come from other cities. Just as the Dodgers came from Brooklyn and Lakers from Minneapolis, our first NFL team came from abroad. The Cleveland Rams brought their brief nine-year history with them when they arrived to L.A. in 1946. They became our city's first professional sports team and one of the most progressive brands in all of sports, being the first to integrate African-American players into the league.
Despite the 49 years of history the Rams would etch in this city, as far as fans from the rest of the nation are concerned, the streets of Los Angeles are painted in the Raiders' silver and black. The Raiders began their life in Oakland in 1960 and after 22 years in the Bay Area the team moved to L.A., taking with them their notorious brand of renegade, eye-liner wearing, pirate-soldiers geared up in spiked-out shoulder pads… Well quite frankly, it's hard to describe exactly what an Oakland Raider is or was but one thing the team did decisively better than the Rams ever did in Los Angeles was win Super Bowls.
Perhaps that was the key to the Raiders having briefly embedded themselves so heavily into the culture of this city, so much so that even after they returned to Oakland and are now bound to Las Vegas, the Raiders and Los Angeles remain closely associated.
From 1982 to 1994, L.A. was home to two NFL teams, a distinction shared only with New York, but in 1995 Los Angeles lost the Rams to St. Louis and the Raiders back to Oakland after both teams felt they had exhausted their efforts to modernize their stadiums.  For the next 21 years there would be a void that would be filled by both USC and UCLA college football. The L.A. area was treated to competitive football from the compelling and continued rivalry between the two powerhouse universities. During the same period of time, the NFL thrived and left an entire generation of L.A. sports fans with no logical choice for an NFL team to become emotionally invested in.
I chose the San Diego Chargers, a team that called Los Angeles home for just one season yet, despite this, are the only team to be able to claim L.A. as their birth place. In 1960 the Los Angeles Chargers were born in the American Football League, a league that rivaled the NFL prior to the merger of both leagues. The Chargers shared the Los Angeles Memorial Coliseum with the Rams before then Chargers owner Barron Hilton, heir to Hilton Hotels, was compelled to move the team to San Diego. There they would establish a 56-year history that saw only one Super Bowl appearance in 1994.
The last 15 of those 56 years in San Diego were filled with a level of uncertainty that all NFL teams face once or twice in their own history — Rams and Raiders included — revolving around the multimillion and sometimes billion dollar facilities these franchises play in. In the case of San Diego, due to missteps made by both the team and their city in the effort to replace an antiquated cavernous stadium, the Chargers were forced to leave San Diego for hopeful greener pastures in the City of Angels.
I've been a fan of the Chargers since I was 10 years old, a time long after the Rams and the Raiders had left this city. For me, the Chargers coming back to L.A. in 2017 was welcomed news. For others, news of their arrival to L.A. was met with damn near spite.
When the Los Angeles Chargers announced that they would be temporarily playing at the 27,000 seat StubHub Center, home to Major League Soccer's LA Galaxy, football fans laughed at the thought of professional football being played in what they deemed to be a glorified high school field. Others even cynically pondered if 27,000 seats would be too big of a venue for the Chargers to play in.
It's no secret that while in San Diego, the Chargers enjoyed being the big dog in town, having only Major League Baseball's Padres to share the town with. Now, as they embark on their second coming to the City of Angels, they face a region home to nine other major professional sports teams that are all competing for a place in the hearts and minds of the 18 million people who live here.
Their "Fight for L.A." as the Chargers' marketing campaign has dubbed it, is an uphill one, but it's clear the team is under no illusion to how much work the fight for a fraction of those 18 million hearts and minds will entail. The Rams returned to Los Angeles in 2016 after leaving St. Louis for the same reasons the Chargers left San Diego this year and the Rams and Raiders left Los Angeles all those years ago. With the Rams' head-start of a year on the Chargers in that fight for this city, the Chargers have a long road ahead on their way to sharing a brand new 70,000 seat, $2.6 billion stadium in Inglewood with the Rams.
Time will tell just how the Chargers or the Rams will be able to establish an identity for themselves in Los Angeles, but for a team that has the overwhelming bulk of their history elsewhere, the Chargers' plight is a compelling one that I will follow. There will be no solving L.A.'s NFL identity crisis in a single year, but as the richness of our entire city's sports history tells us as fans, we'll be spoiled, entertained, and captivated so long as our teams fight for each of us.
Leave a Comment
About the Writer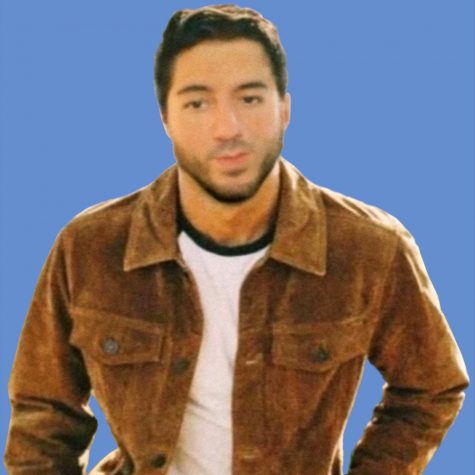 John Athan, Sports Editor
John Athan is the Sports Editor for SAC Media and SAC Sidelines. He is a journalist, multimedia producer, writer and voice talent from Greater Los Angeles. His passion for storytelling is only matched by his love for tacos. He is also a free press and community advocate with a background in social and behavioral sciences.