Whether you're just indecisive or just procrastinated on picking a costume, there's no need to opt for some half-assed costume just yet. Your ticket to a costume idea is right under this intro.
The instructions? Figure what your horoscope sign is, then scroll through to find yours. Once you do, you'll find a Halloween costume perfect for this spooky season.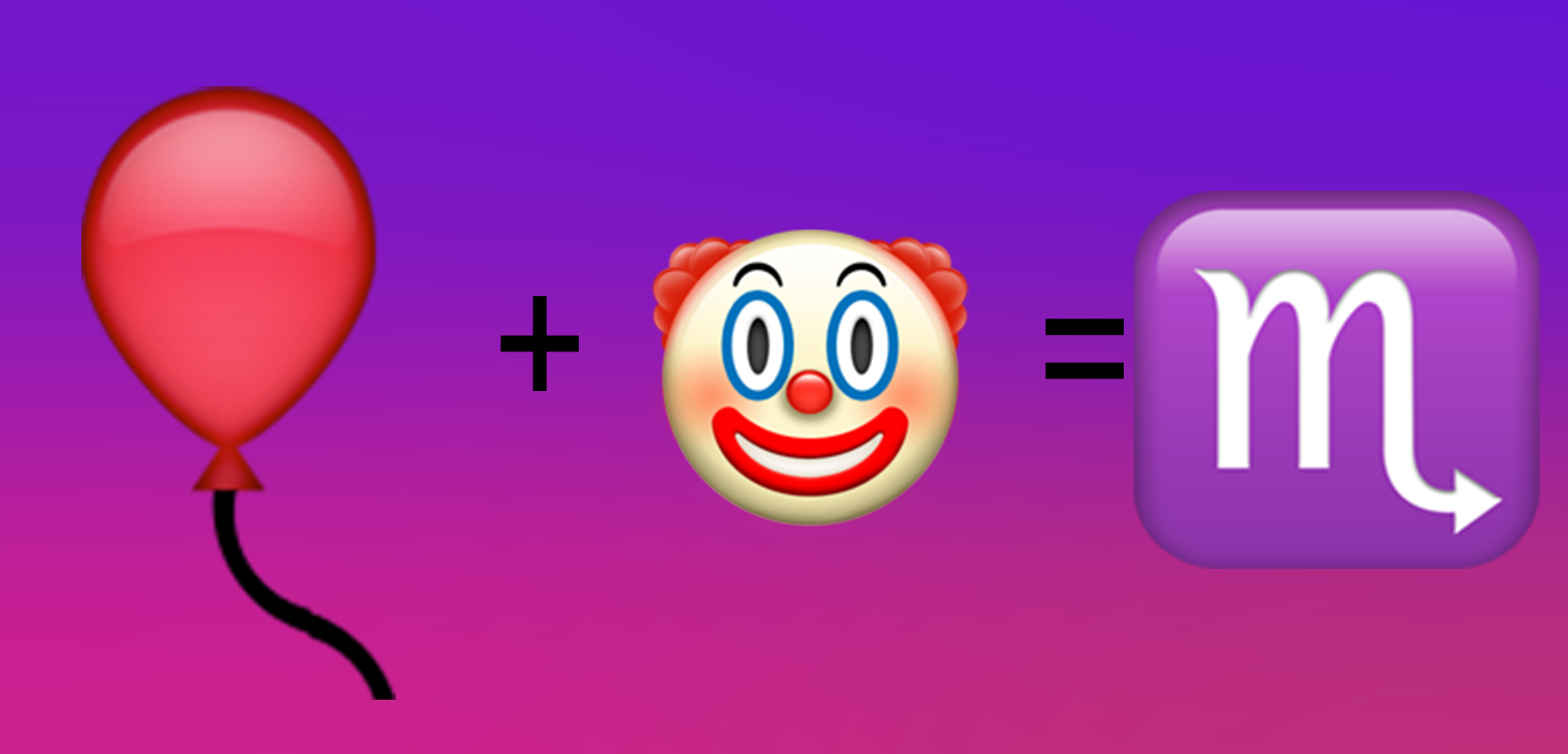 PENNYWISE: SCORPIO – OCTOBER 23 TO NOVEMBER 21
Since October marks the beginning of Scorpio season, why not have one of the most powerful characters on this list be your costume? I'm not talking about Hillary Clinton, but instead Pennywise from "It."  Like the sign, Pennywise can be passionate and stubborn while also being secretive and be a force to be reckoned with. How else would someone want to show others who's boss than making sure to scare them shitless?
COSTUME TIP: Probably almost every make-up blogger has created an "It" inspired look video. Why buy the Pennywise costume when you can make your own cool spin?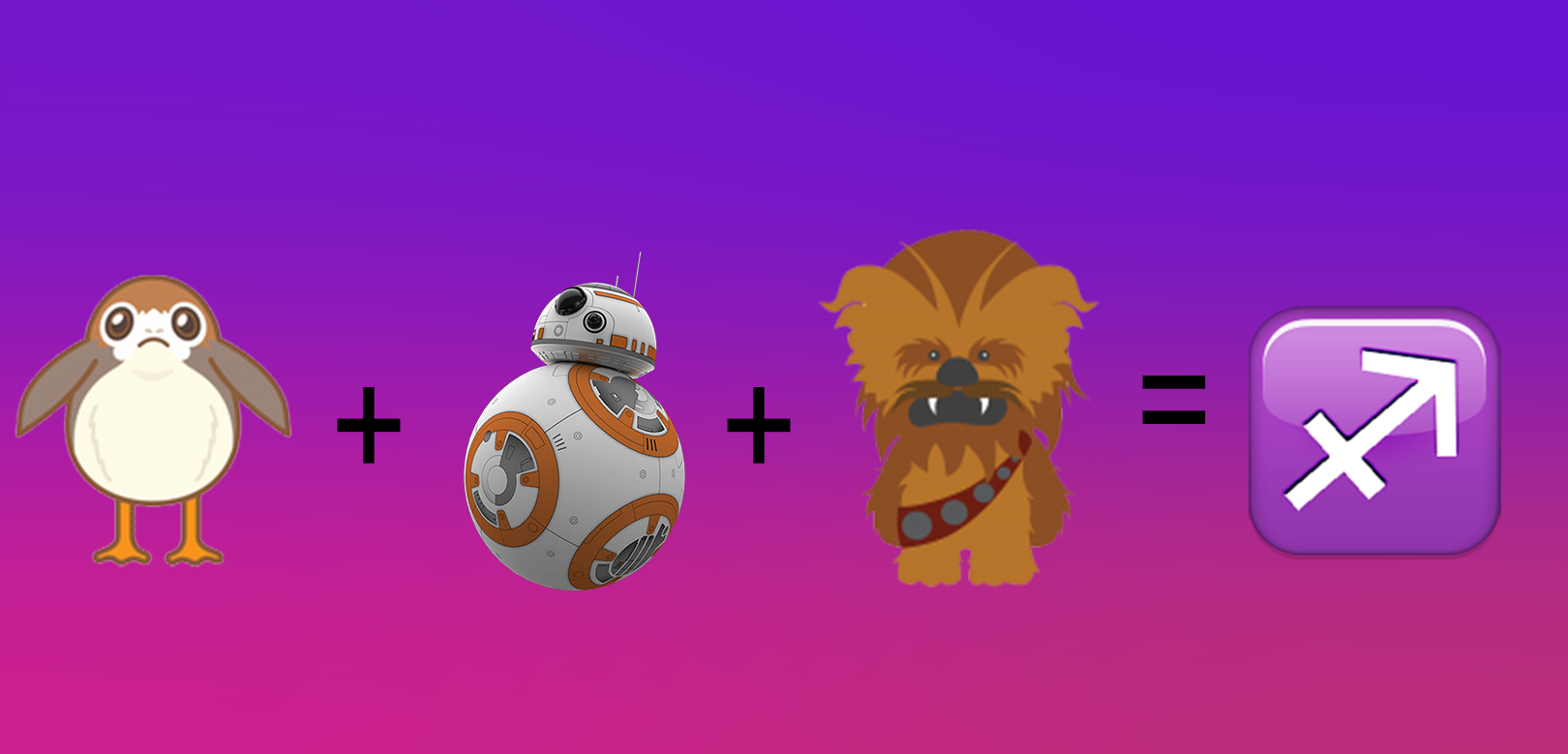 A PORG: SAGITTARIUS – NOVEMBER 22 TO DECEMBER 21
Let's be real: The Porg was probably the reason why you watched "The Last Jedi" trailer more than five times. Like the Sagittarius, Porgs have a great sense of humor and love freedom, but are probably the type to blurt something out no matter the situation.
COSTUME TIP: Prepare your lungs before you dress up. People are definitely going to ask you for a Porg impression. Also, get in the Halloween spirit by listening to this bop. It'll keep you pumped to save the galaxies the entire night.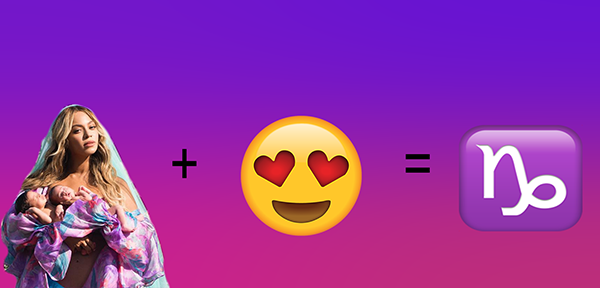 BEYONCE: CAPRICORN – DECEMBER 22 TO JANUARY 16
This year was filled with numerous memorable moments, but nothing was quite as historical as the birth of not just one, but TWO children by Queen Bey and Jay-Z. Like the queen of the Beyhive, Capricorns are responsible and have great self-control and love things such as quality craftsmanship and family.
COSTUME TIP: Joann Fabrics has a shit ton of deals going on before Halloween. Get your DIY juices flowing and recreate this moment.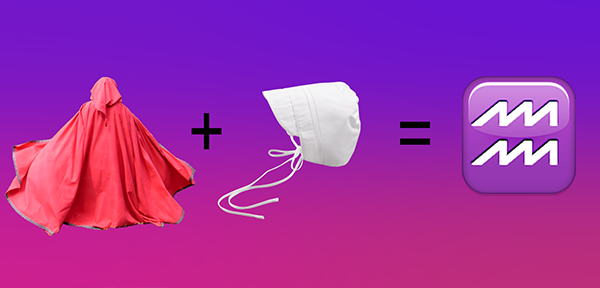 A HANDMAID: AQUARIUS – JANUARY 20 TO FEBUARY 1
As the winner of this year's Emmy's and one of the most iconic figures in pop culture this year, the characters in the Margaret Atwood novel turned television show also became symbol for revolution as Handmaids made their way into political events and rallies. Like the Aquarius, the symbol of the Handmaid relates to the progressive, independent, original, and humanitarian attributes of the sign.
COSTUME TIP: A lot of stores are selling Handmaid's costumes for over 100 dollars. Instead of buying the whole set, it's probably less expensive to buy a red robe and bonnet. Not to mention, numerous Youtube tutorials are out there to perfect your look for less.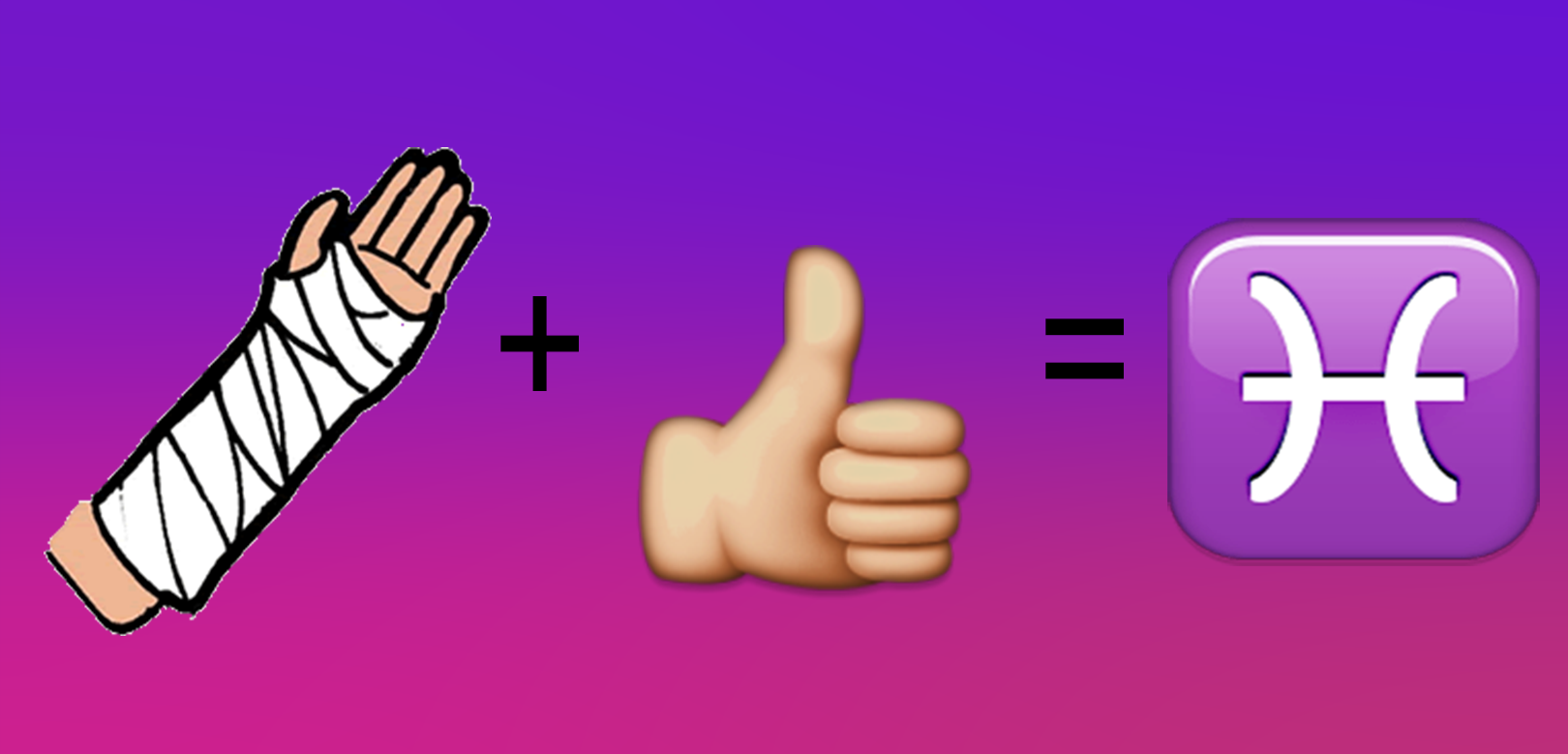 EVAN HANSEN: PISCES – FEBUARY 19 TO MARCH 20
Another huge award winner, there's a reason why "Dear Evan Hansen" is this year's best musical, and that's because it's filled with a lot of heart. Similar to this water sign, the title protagonist is very much in tune to the Pisces' compassionate, gentle, and musical side while also channeling its sad attitude and its desire to escape reality.
COSTUME TIP: Here are three ways to make a fake cast. For the first one (and my favorite way), it's best to use two socks.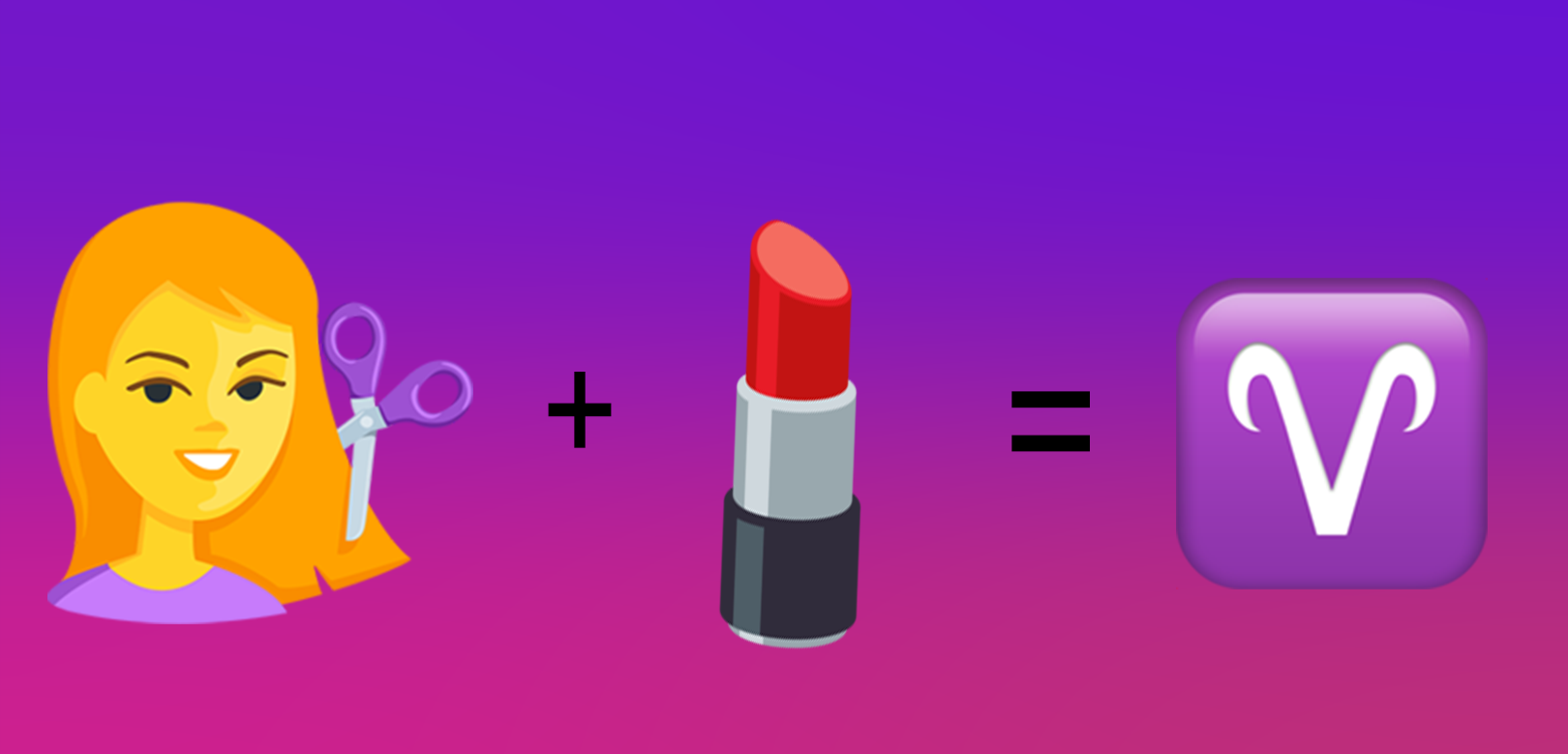 THE NEW TAYLOR SWIFT: ARIES – MARCH 21 TO APRIL 19
Been ghosting your friends lately? This costume has the best excuse for you to use ("Can't come to the phone right now… the old me? They're dead!"). Channel the whole new year, new me mantra that completely fell apart at the beginning of the new year by being the new Taylor Swift. This costume garners to Aries by touching on their confident, passionate, yet aggressive personality.
COSTUME TIP: Colorpop has amazing red lipstick for cheap too (Bossy, which is somewhat fitting for this costume). If you shop over $30 you become eligible for free shipping, and let's be real, it might be time to bulk up for some winter and fall colors.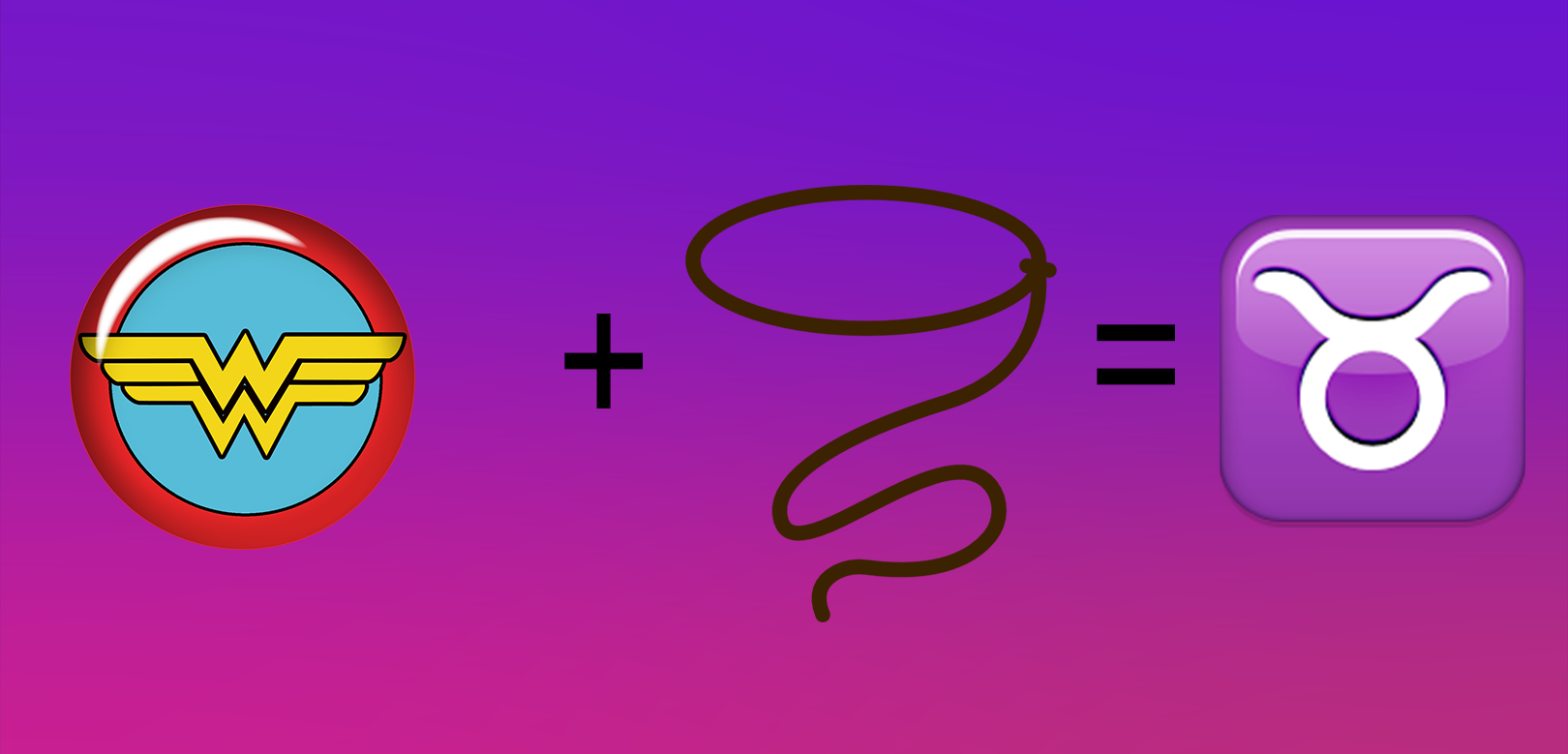 WONDER WOMAN: TAURUS – APRIL 20 TO MAY 20
One of the most iconic women of this year is no other than our girl, Wonder Woman. Similar to the Taurus' reliable and responsible traits this costume will channel your inner superhero and make you ready to go out and have a great time.
COSTUME TIP: Wonder Woman has such an iconic look, which is why adjusting it to make it suit your needs and your personality is the way to go. Everyone can be their own superhero, and Halloween is the night to feel this way.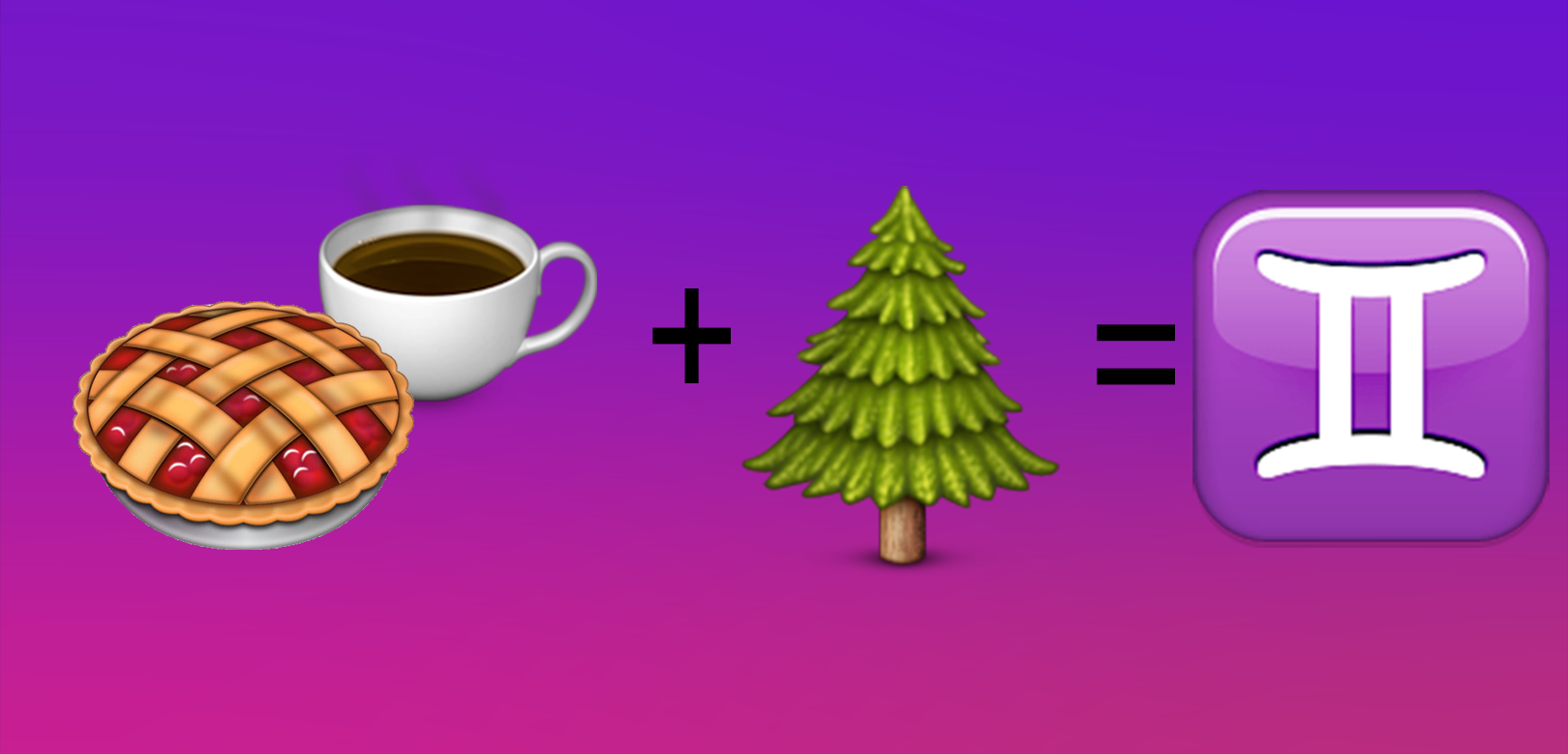 DALE COOPER: GEMINI – MAY 21 TO JUNE 20
"Twin Peaks," came back, filling the world with even more weird, but the kind of weird that doesn't make you want to toss your remote at your television (sometimes). The acclaimed television show wouldn't be what it is without its protagonist, Dale Cooper, and Geminis will relate to his adaptable, curious, and affectionate nature and play him naturally.
COSTUME TIP: Carry a coffee mug with you to get the full Dale Cooper look. Fill it with whatever drink you want: a damn fine cup of coffee, soda, vodka. Whatever floats your boat.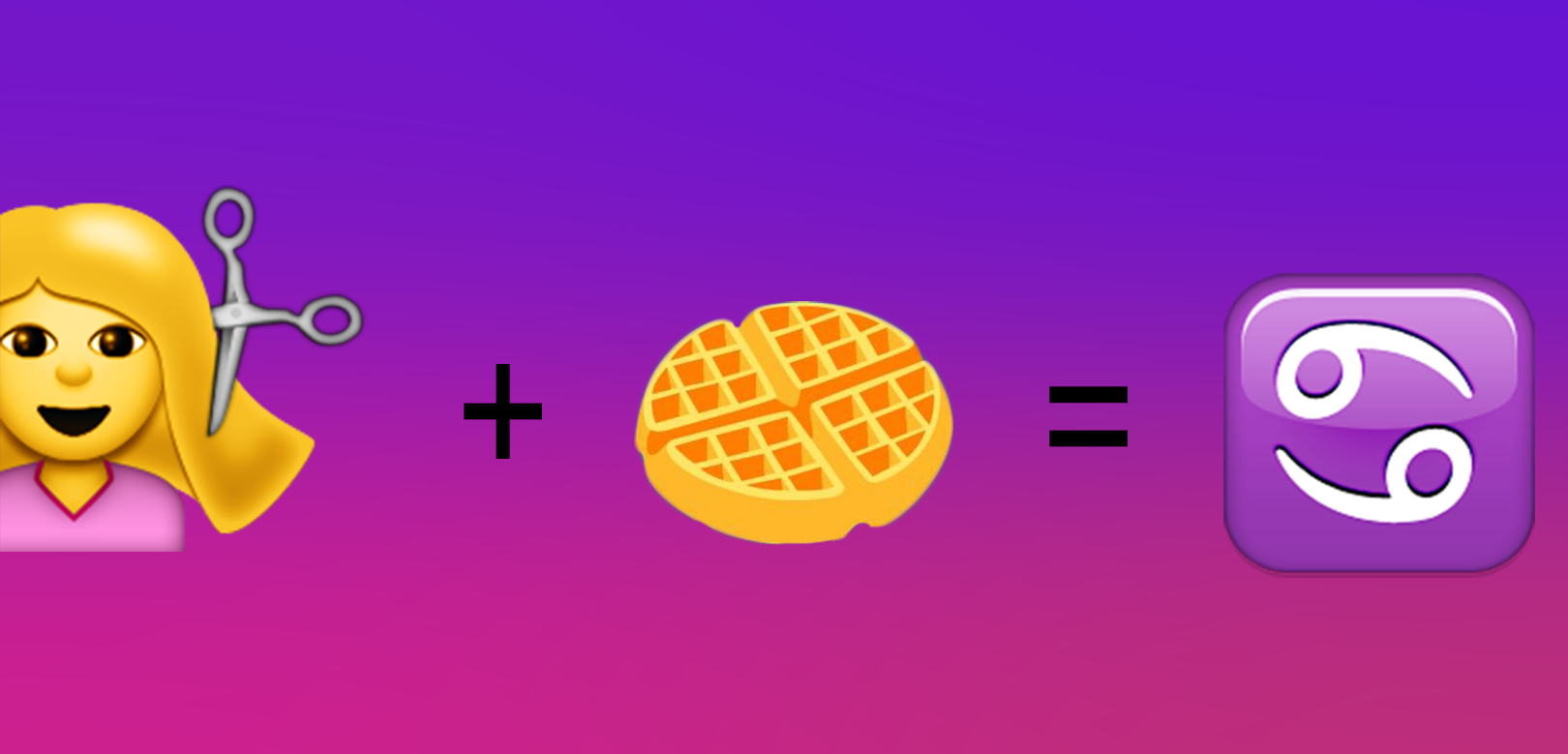 ELEVEN: CANCER – JUNE 21 TO JULY 22
Love waffles? Sci-fi? Telekinetic girls who want to save their friends? Then you'll love this costume, Eleven from "Stranger Things." Loyal, sympathetic, and emotional – this costume relates to the Cancer's strengths while also channeling the insecure and suspicious side of the crab sign.
COSTUME TIP: Great news, you have two options with this costume. Eleven in her hospital gown and Eleven in her pink dress and blonde wig. Either way, pick which one works with your preferences and budget.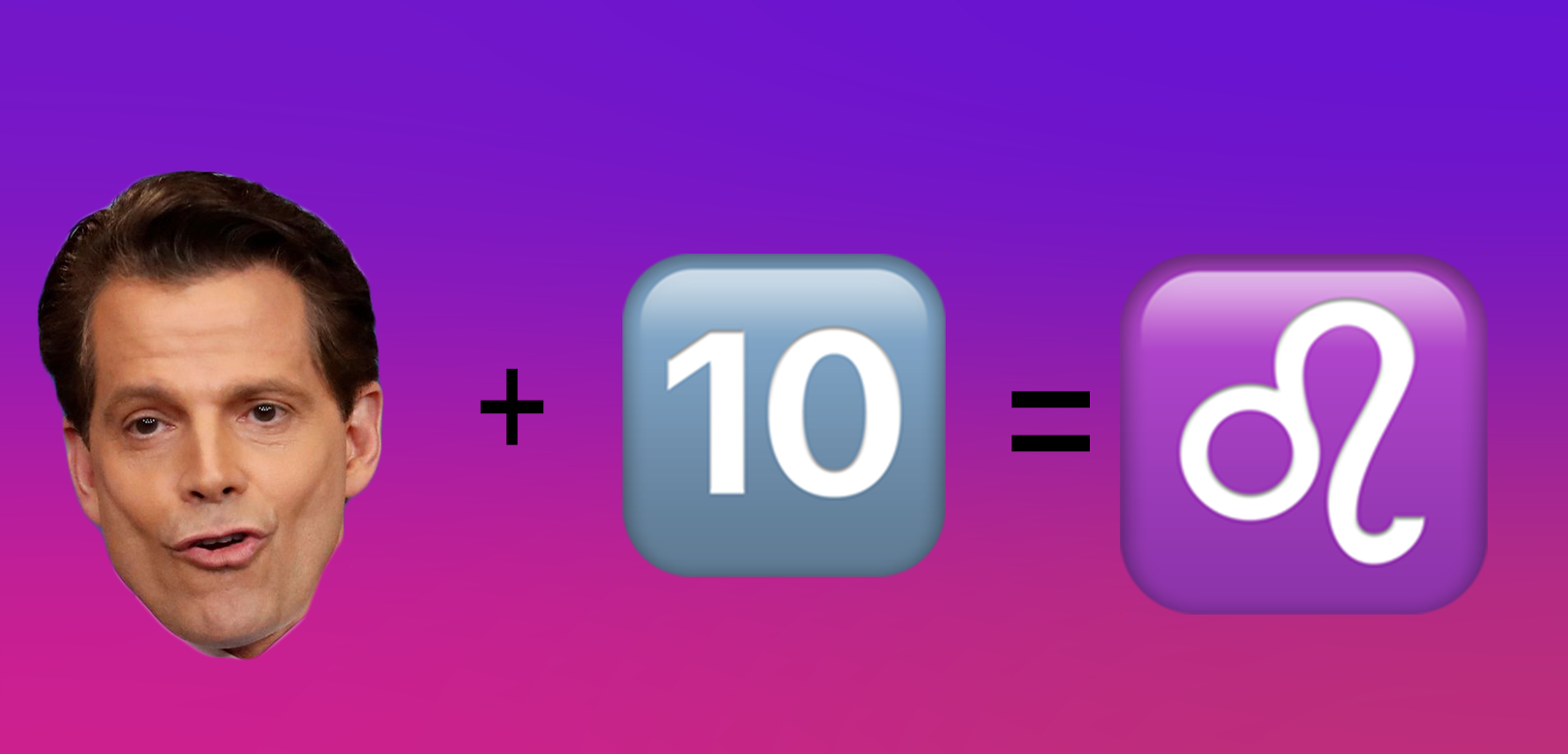 ANTHONY SCARAMUCCI: LEO – JULY 23 TO AUGUST 22
Creative? Passionate? Humorous? Stubborn? You'd think that'd be enough for Anthony Scaramucci to last more than 10 days in Trump's administration, but at the same time it's all the strengths a Leo has.
COSTUME TIP: If you have an old calendar, be sure to strike out ten days to emphasize your "long" term working with President Trump.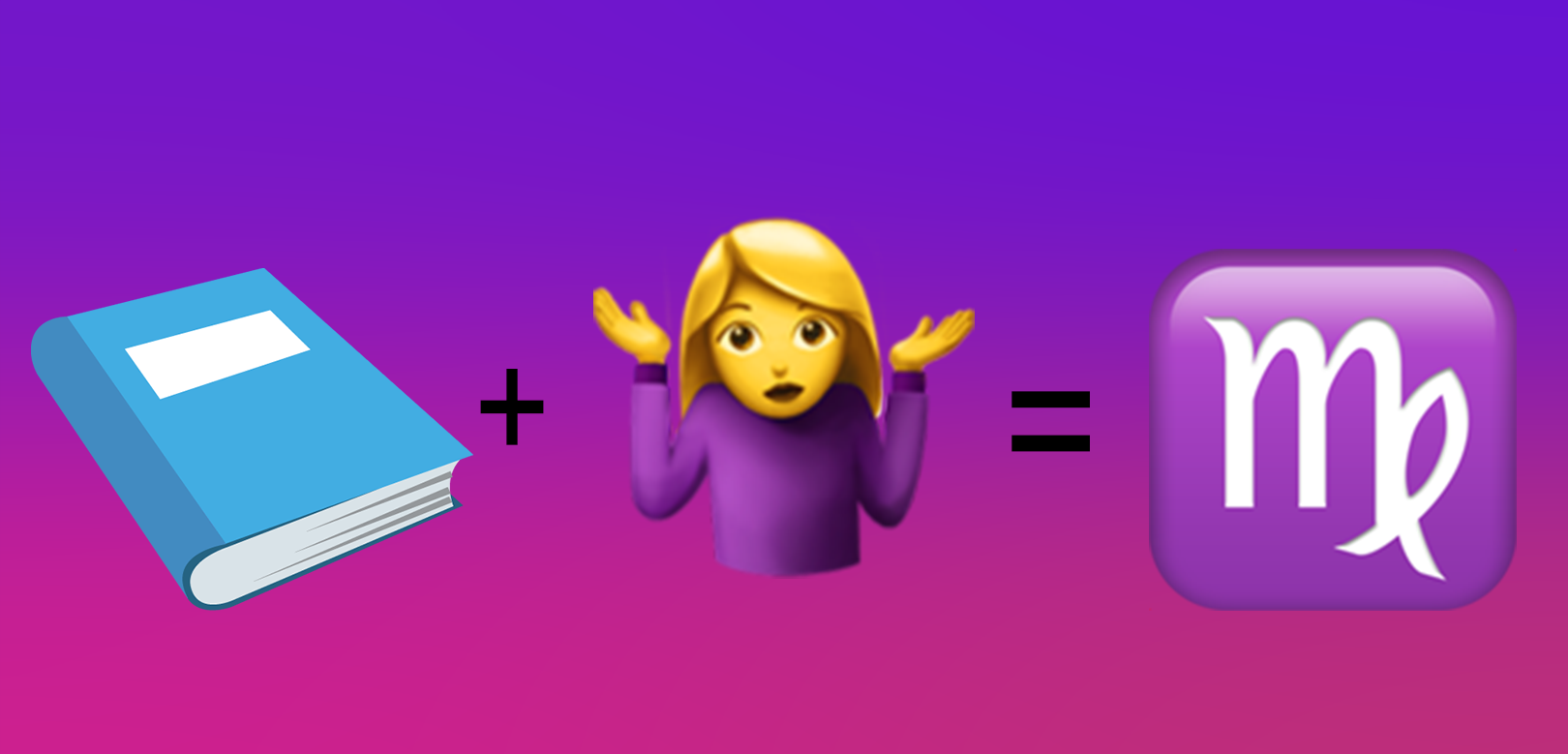 HILLARY CLINTON'S WHAT HAPPENED: VIRGO – AUGUST 23 TO SEPTEMBER 22
Hillary Clinton's new book might've not been welcomed with the best reception, but this Halloween it'll make the perfect costume for this earth sign. Loyal, analytical, hardworking, kind, and practical, the Virgo will relate to Clinton's own persona.
COSTUME TIP: Got a (conservative) buddy? Ask them to come as an Amazon reviewer. Avoid each other the whole night and explain you're reenacting what happened to the book's Amazon reviews.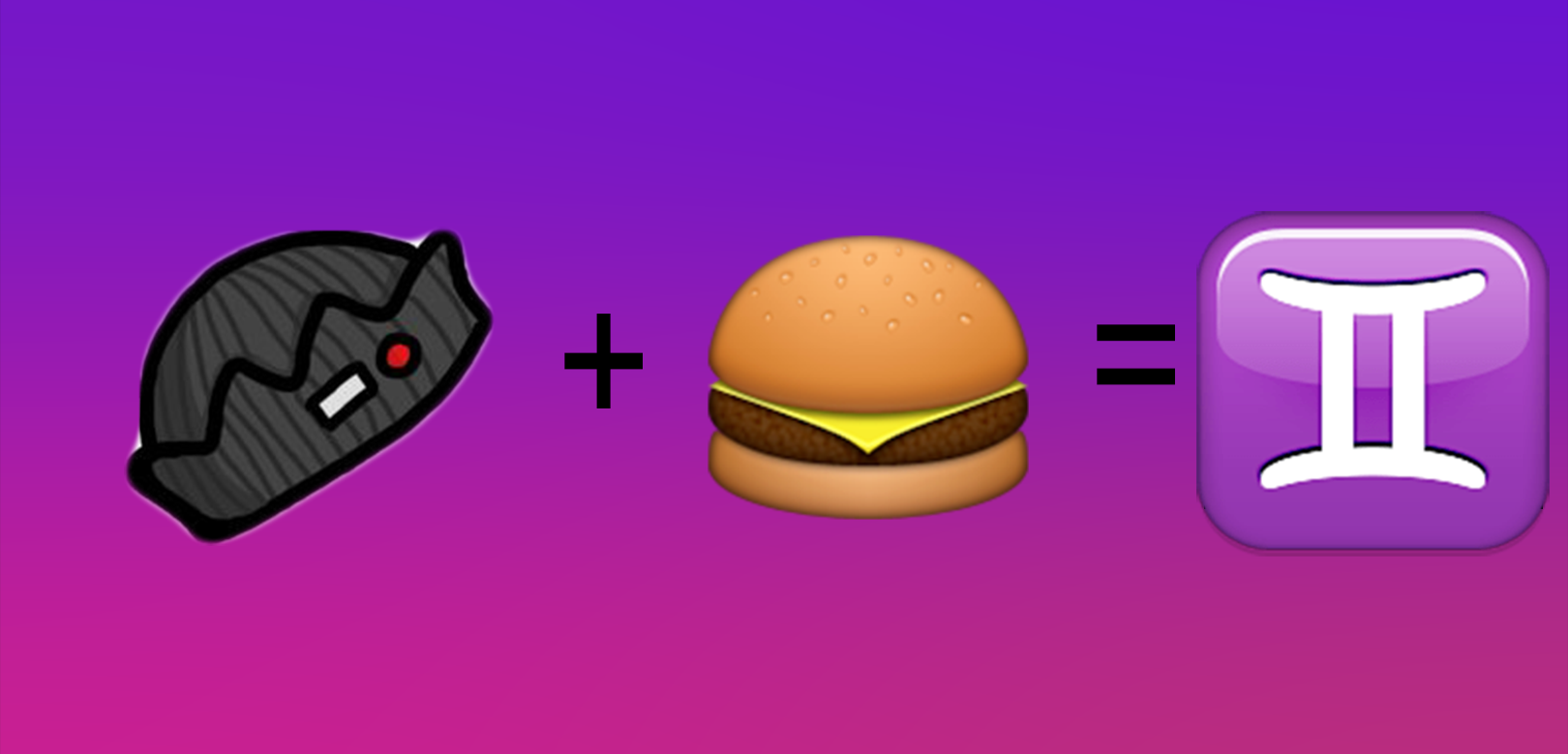 JUGHEAD: LIBRA – SEPTEMBER 23 TO OCTOBER 22
Are you a weirdo? Do you not fit in, and don't want to fit in? Do you wear a stupid hat that's so weird? In that case, congratulations you'll love being Jughead Jones from "Riverdale." Beside all that, Jughead relates to the Libra's fair-minded strengths while also understanding the sign's indecisive side, that also tries to avoid confrontations side too.
COSTUME TIP: Memorize this speech. You're not Jughead if you don't know this speech.
While this is a costume suggestion for your sign, that doesn't mean you can't take another sign's costume if you vibe with it more! Happy Halloween, and remember, Halloween night is unfortunately also a school night.