Veganizing Fast Food
Two of the biggest misconceptions of veganism is that it's too expensive and too hard. Well, as a vegan on a college-student budget, I am here to tell you that being vegan can be as inexpensive and easy as you make it. I will admit, options are limited as a vegan, but being adaptable is an important quality.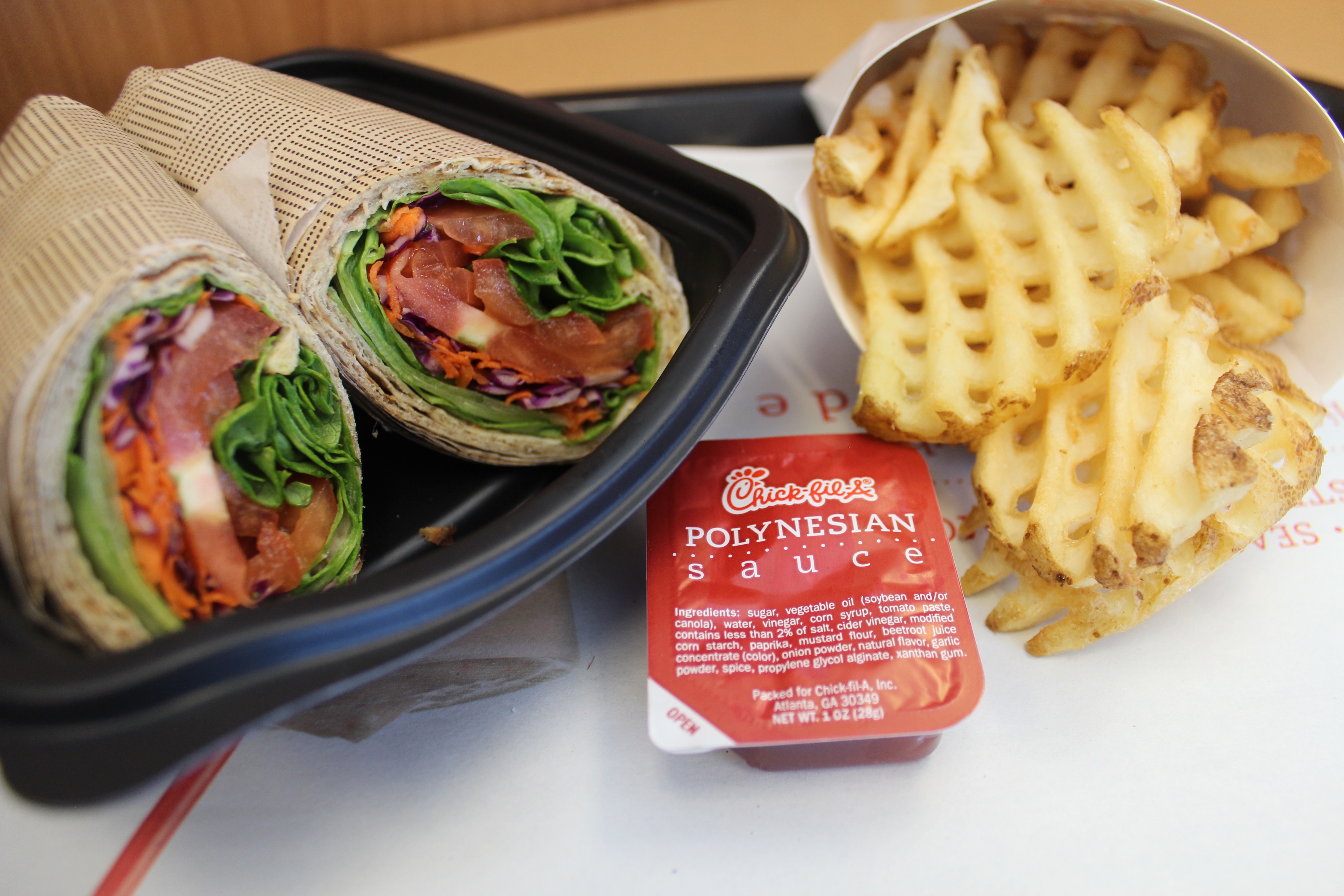 Chick-fil-A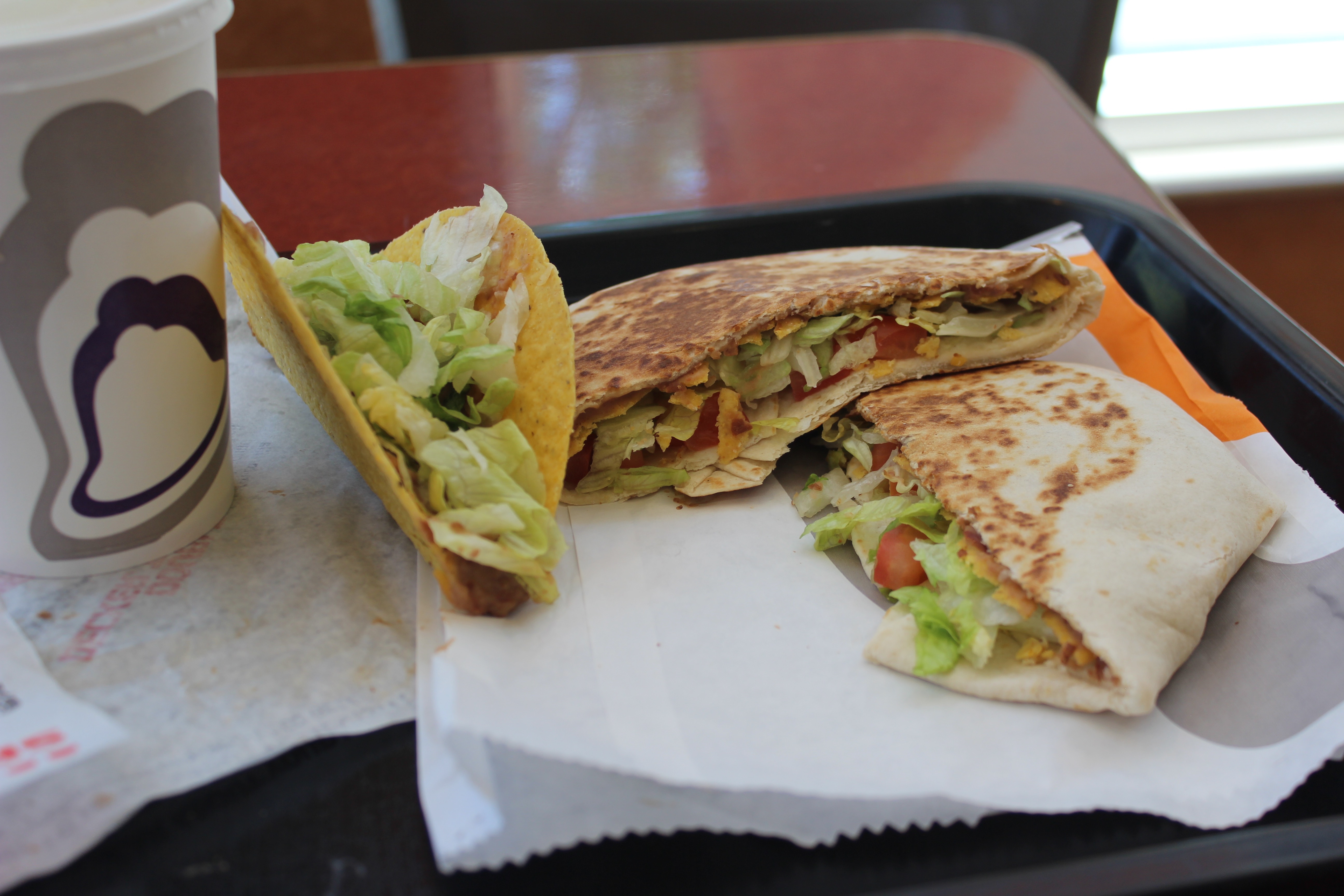 Taco Bell
This menu is fairly easy to veganize. For most items, just remove the meat, cheese, and sour cream and it can be vegan. In the place of meat, just substitute for beans. Pictured above is their crunchy taco and Crunchwrap Supreme. For the taco, substitute the meat for beans and ask for no cheese. For the CrunchWrap Supreme, substitute the meat for beans and ask for no sour cream and cheese.Foodie hack: ask to add guacamole for another flavorful and satisfying element and use their hot sauce packets for more flavor.Total cost of pictured meal: $7.25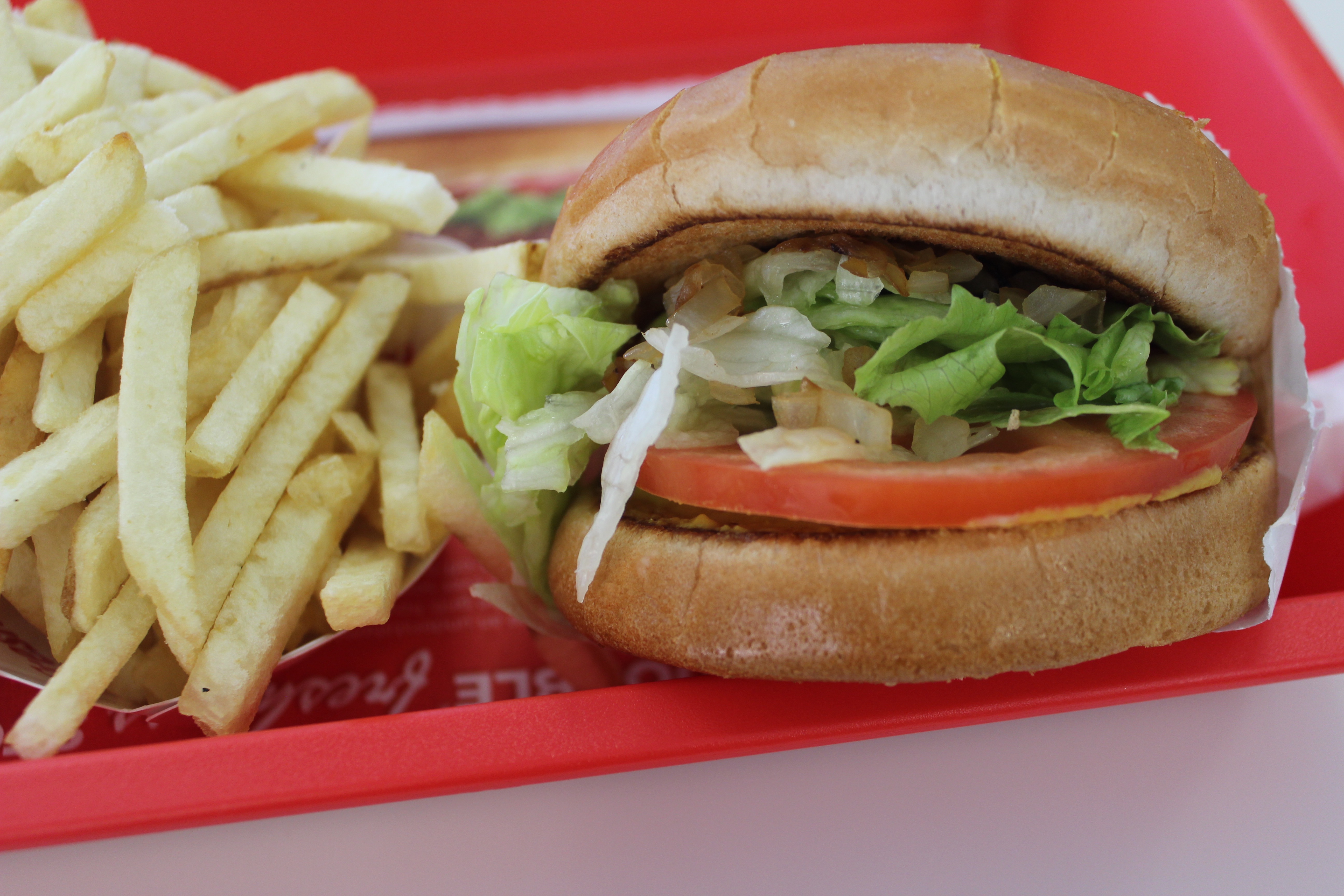 In-N-Out
Pieology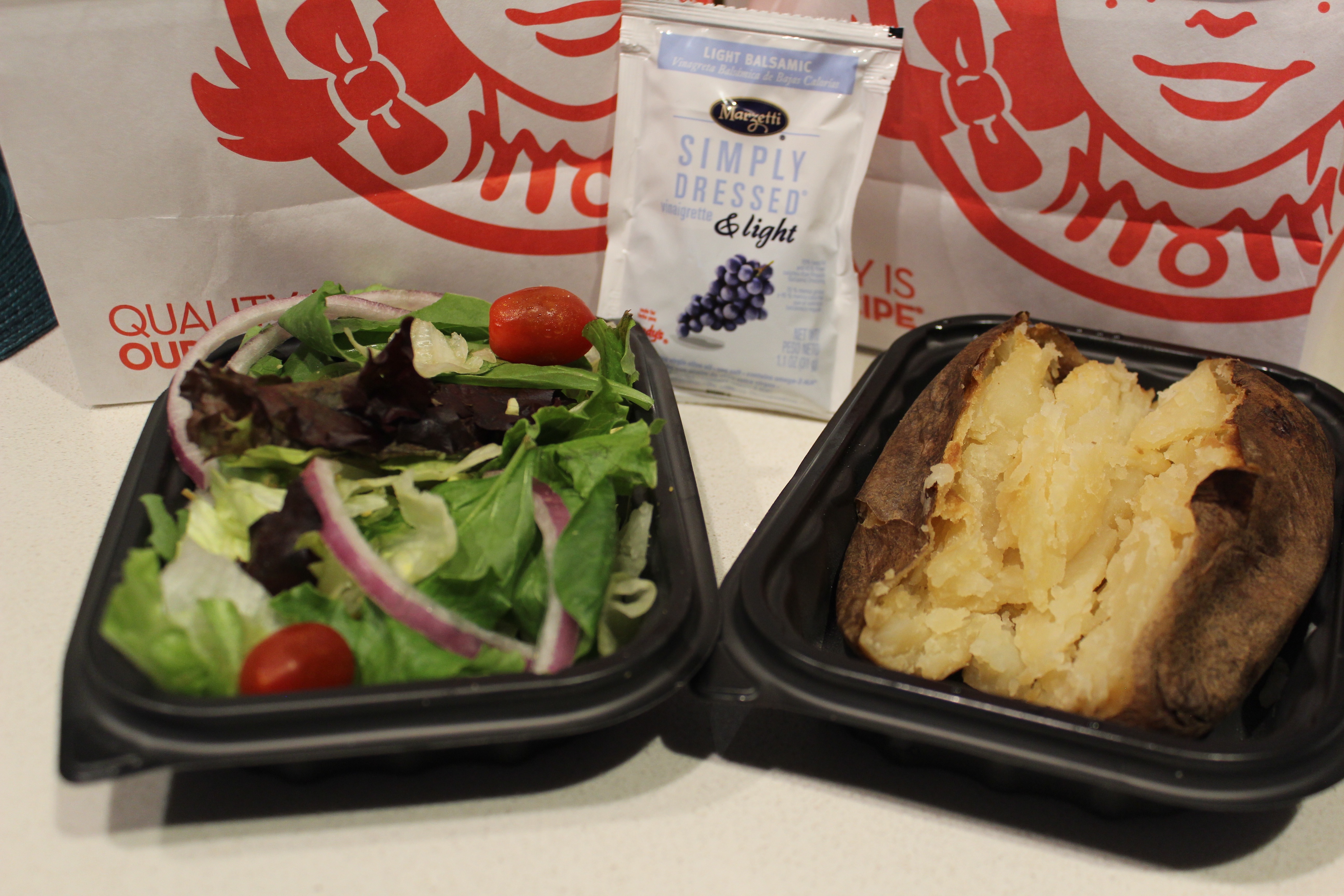 Wendy's
This is one of the healthier fast food meals. Order a plain baked potato and a garden side salad (ask for no cheese and don't use the croutons it comes with because they contain milk) for a perfectly filling meal. Also, The light balsamic vinagrette is vegan. Add whichever sauces (that are vegan) to your baked potato.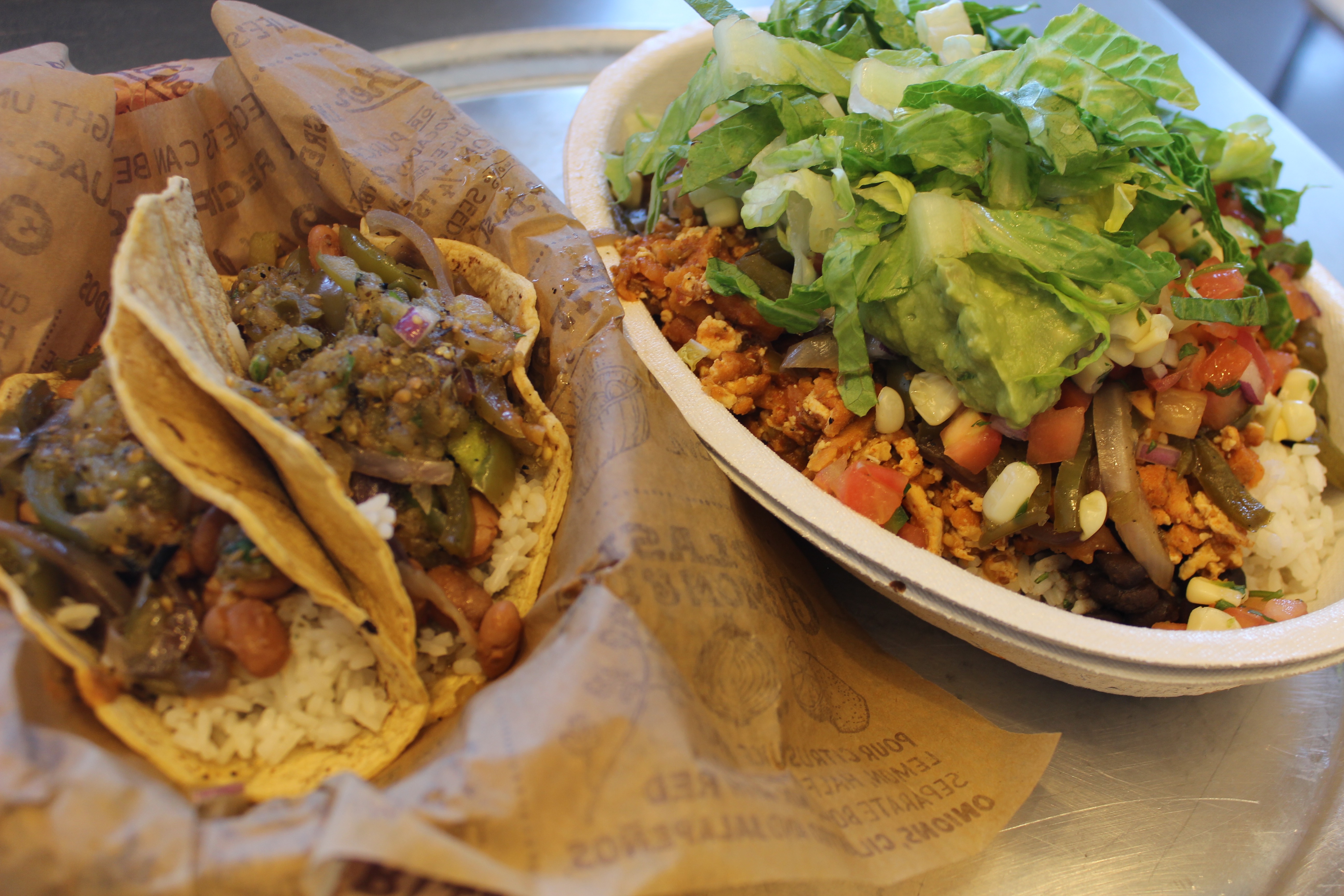 Chipotle
Leave a Comment
About the Writer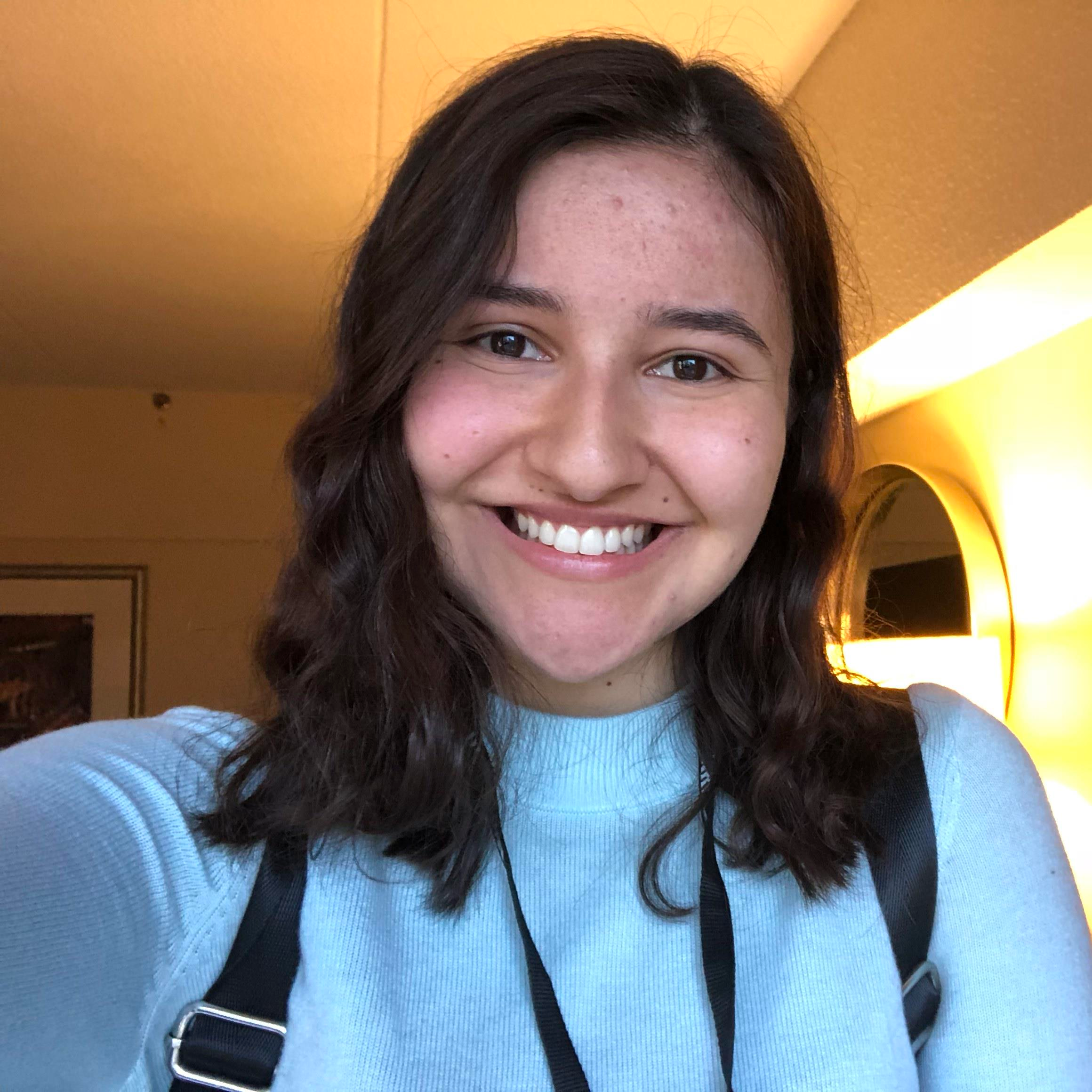 Joliana Frausto, Author
Joliana Frausto is the former Arts and Entertainment Editor for SAC Media.