Refuse Fascism Rallies Against Trump at Pershing Square
In downtown Los Angeles, on Saturday afternoon, Nov. 4, a group calling itself Refuse Fascism staged a protest to call for the end of the Trump presidency.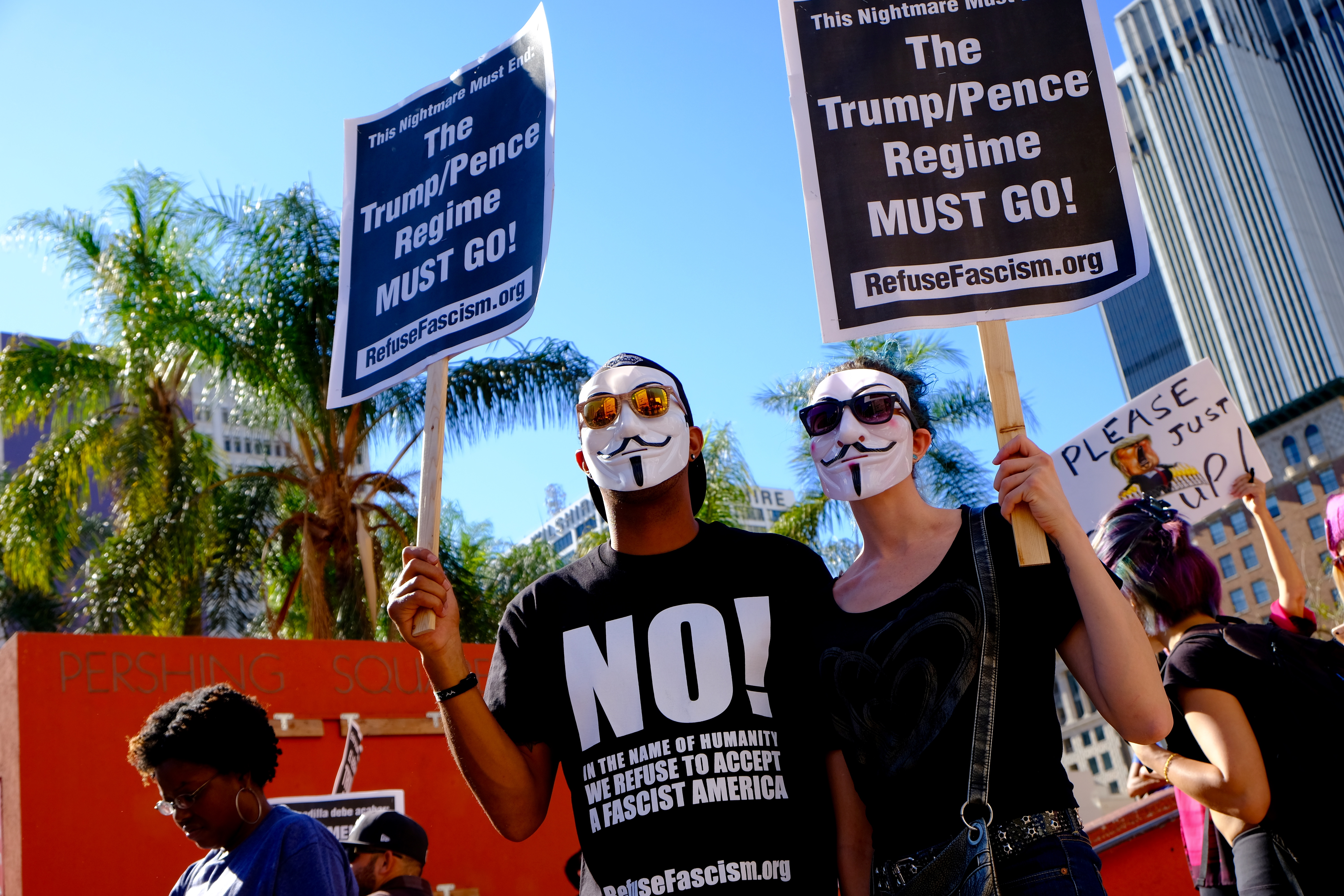 The "This Nightmare Must End: The Trump/Pence Regime Must Go!" rally was held at northeast corner of Pershing Square. The gathering was one number of a nationwide protests called for by the Refuse Fascism organization. Many of the protesters wore simple black t-shirts with "NO!" printed in large white letters and carried black picket signs.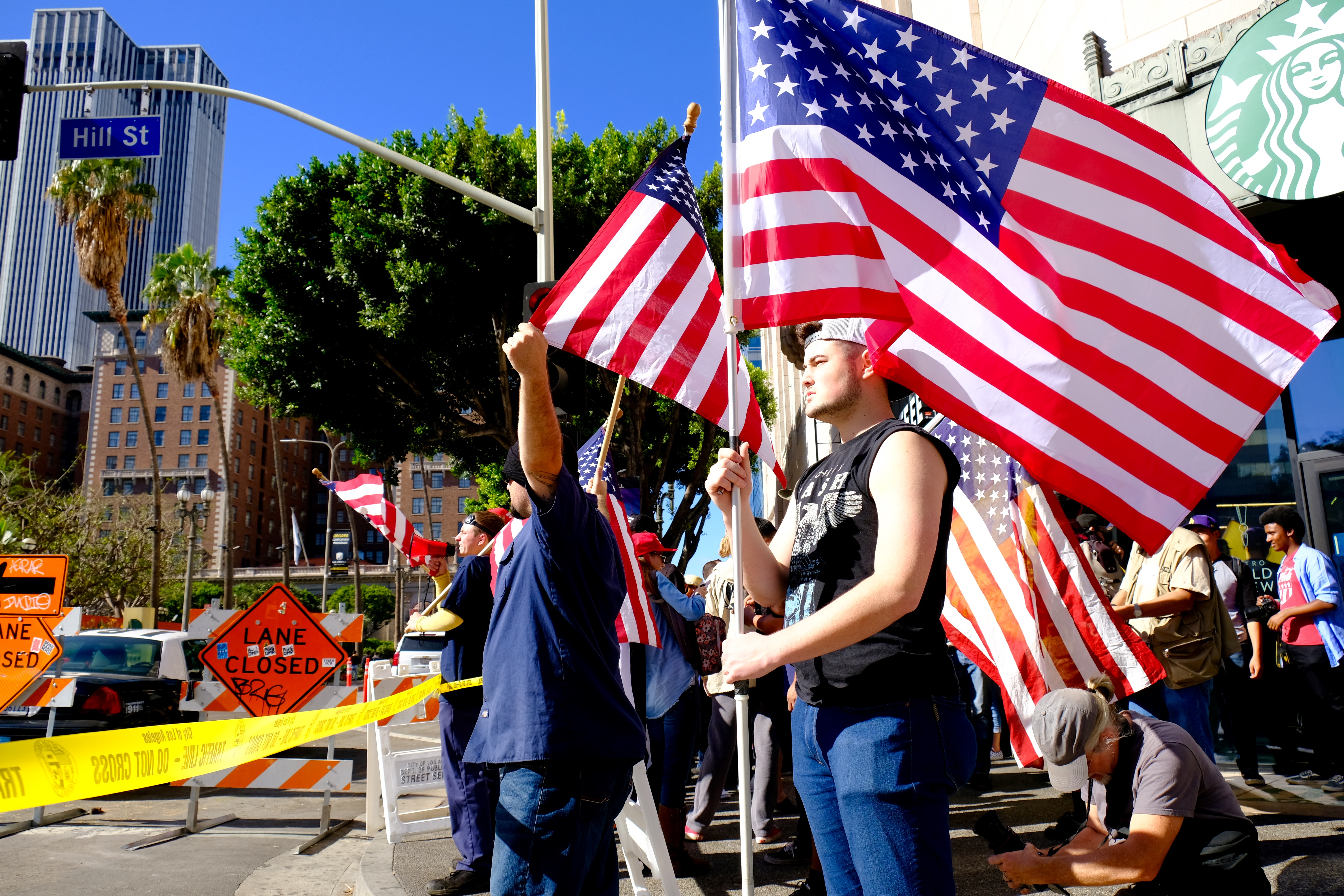 The protest also drew a group of counter protesters, carrying American Flags yelling chants in support of Trump. The two groups exchanged shouts and waved signs with conflicting messages at each other from across West Fifth Street.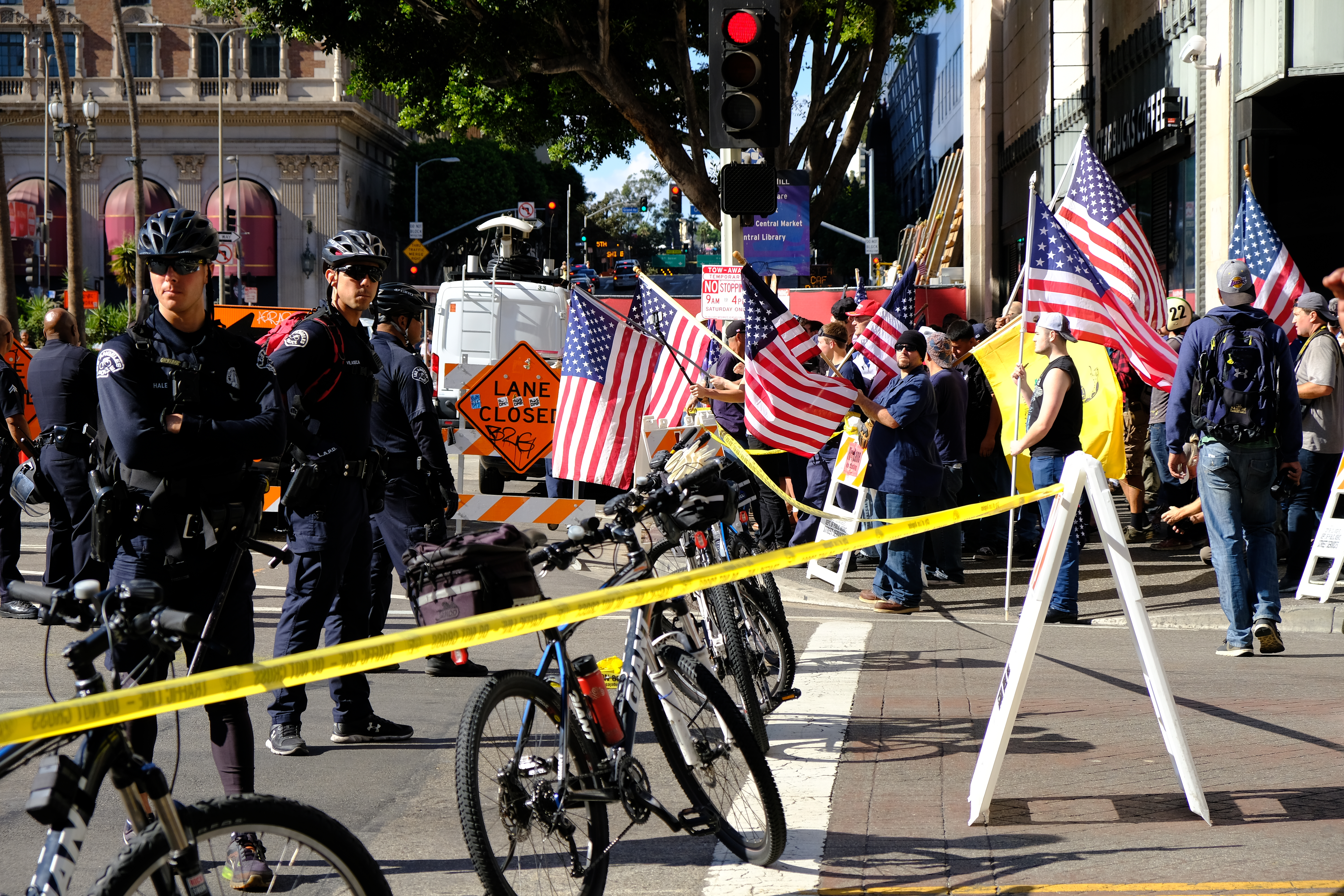 The significant police presence of officers on foot stood in the street between the two groups to keep them separated. Numerous officers on foot, bicycles, in black and white as well as unmarked cruisers could be seen surrounding the square, and many of the streets surrounding the protest were closed.
The Los Angeles Daily News reported the crowd numbered about 1,000 people at 2:30 with most from the anti-Trump side, and as of late afternoon at least two people were arrested or detained.
Leave a Comment
About the Writer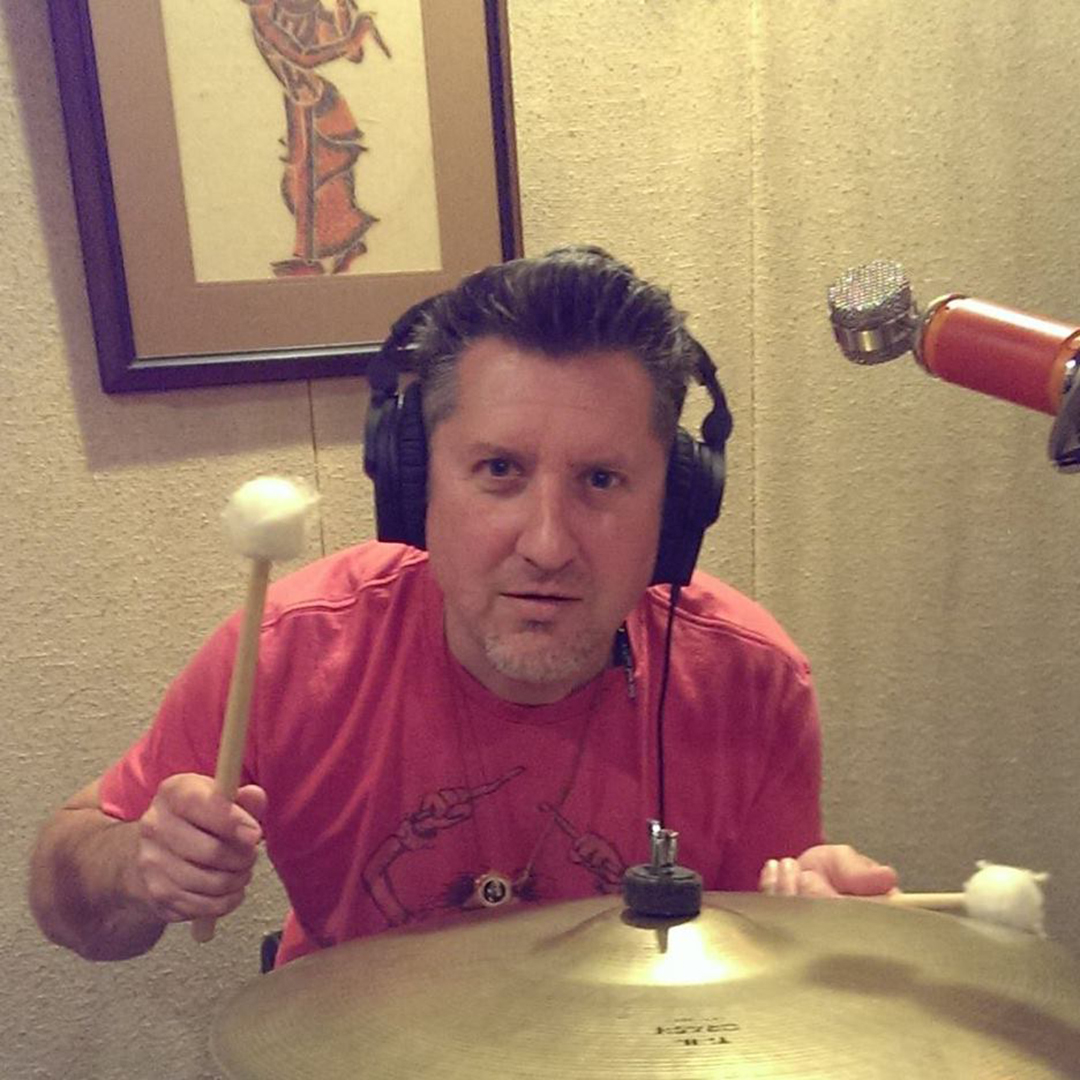 Doug de Wet, Author
Doug de Wet is the former features editor of SAC.Media and a collector of words, ideas, sounds, flavors, and forms. He is suffering from existential dread, extreme self reflexivity, and the questioning of grand narratives. He is now attending Cal State Fullerton.