Loving Morrissey is Not A Crime
Hypocritical. Dramatic. Cry baby. These are words that have been thrown at me since I was 13 for being a devout fan of The Smiths and Morrissey. Moz fans who are reading this, I know you feel me. The City of Los Angeles made Nov. 10, Morrissey Day and I have been posting my own little celebrations. I am often criticized for expressing myself, but for being a fan of someone's music I've listened to for over a decade? This is a new one.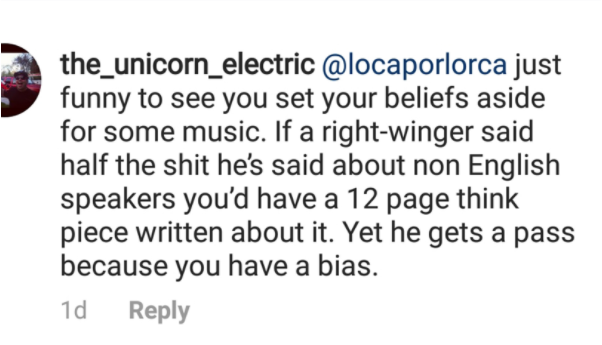 People are trying to call me out on insensitive comments Morrissey has made over the past 10 years. In an interview with The Guardian, Morrissey, a vegan, called the Chinese people a subspecies, and said it was "absolutely horrific" the way animals are treated in Chinese circuses, zoos and the Chinese cat and dog trade. He said in another interview with music magazine NME that he had an issue with immigration in Britain because the British identity was in danger of disappearing. I'll say it now and keep saying it: I do not support any of the insensitive and bigoted comments that Morrissey has said.
I'm in love with the old Morrissey. There is a huge Latino community in Los Angeles, many first generation like me, who have been Morrissey and Smiths lovers for decades. It's ingrained in our hearts.
For me, Steven Patrick Morrissey, Johnny Marr, Andy Rourke and Mike Joyce played in my ears for the first time my Freshman year of high school. I remember it well. My friend and I were on our way to a marching band tournament, sitting on the bus next to each other. I had my CD Walkman and my CD holder.
I looked at a CD in my friend's hand labeled "Meat is Murder."
"What's that?" I asked.
"It's The Smiths," she responded.
As I looked at her like she was speaking another language, she handed me another CD titled "Strange Ways, Here We Come."
"Just listen to this till we reach the high school," she said.
When I pressed play on my CD player and placed my headphones on my ears, I got the chills. "A Rush And a Push and the Land Is Ours" had a haunting vocal effect on Morrissey's voice. It was unlike anything I had ever heard. From then on, as I was sharing my love for the band with my friends at school, I'd get home, close the door and be transported to gloomy England where a man and his three band members understood my feelings of being an outcast, being picked on, having low self-esteem, having crushes on boys who did not care "If I live or I die." That was how my love for The Smiths and Morrissey began and continues today. Here are my friends' experiences when I asked them what the singer and the band means to them: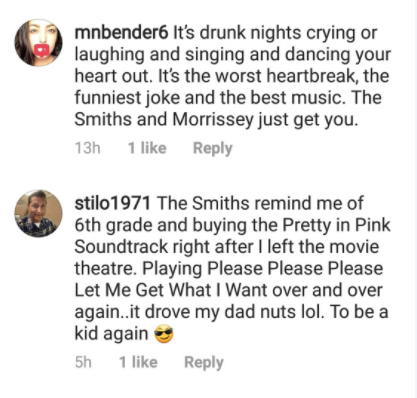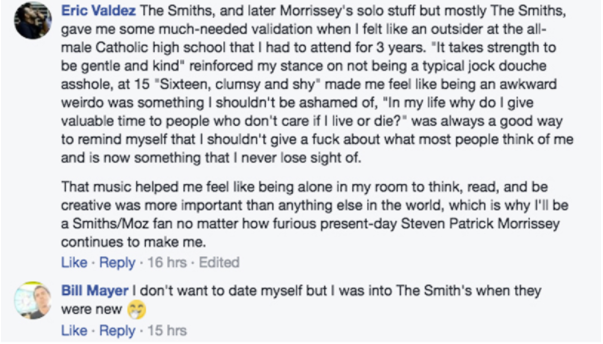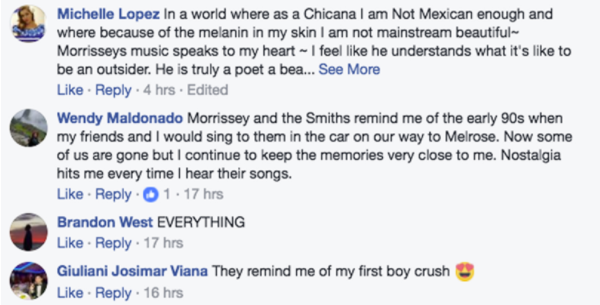 Even one of my former fifth grade students shared what The Smiths and Morrissey mean to her. I was a mentor in an after school program a few of years ago and I was allowed to make my own lesson plans. For the enrichment portion of the program, I focused on the history of Rock and Roll. It warmed my heart to see my students vibe to music they had never listened to before, music I loved that wasn't from any of our generations. I teared up a bit when I got my student's response: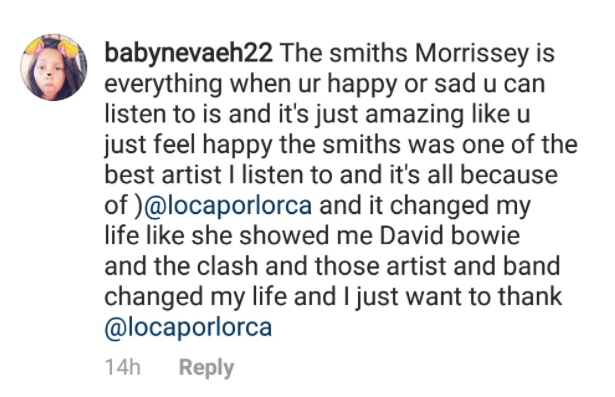 So for those of you who hate him, go ahead. Many of us hate the ignorant and repugnant things he has said in his interviews. But we live in the era of Smiths and Morrissey that accompanied our loneliness, gave us a place to exist, made us cry, laugh, and feel. I will share their/his music with my future offspring while at the same time teaching them that coexisting, tolerance, and love is what makes a good person. And I will always be a Smiths and Morrissey fan.
Leave a Comment
About the Writer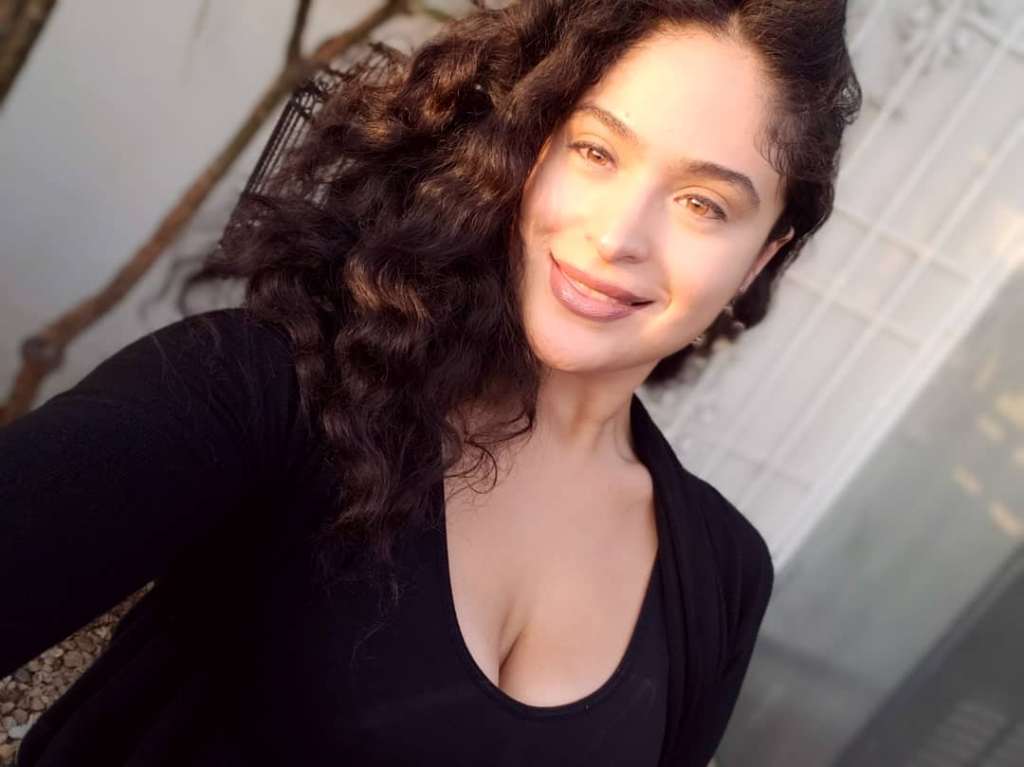 Brigette Lugo, Sports Editor
Brigette Lugo is the sports editor of SAC.Media. She is majoring in Spanish multimedia and her favorite things are The Smiths, family, and telling everyone she's Nicaraguan and Panamanian.