Horticulture Student Grows Through Parenthood
The copy and print center has a distinctive smell. It smells like chemicals, toner and despair. Electric machines of replication hum their low, droning, soulless song in the minor key of rhythmic repetition. Time does not matter. The machines are always on.
Ray Martinez had been working at Staples for a couple years. It was not a bad job, but it was not what he wanted to do. He had ink stained fingers, but he wanted dirt under his fingernails, to work with his hands, be outside, to grow things. Below the yellow-green glow of fluorescent tubes, nothing is growing in Staples.
A place to buy office or school supplies, it's not a place for enjoyment. It's clean and organized but not most people's idea of beautiful. Some get stuck there, wishing hours away, staring at computer screens. "It's not that people were unhappy, but you could see they didn't want to be there," Martinez said. He didn't want to be there.
Changing jobs can be hard. Changing from a job to a career can be incredibly hard. For Martinez, Staples was a job, not a career. Lots of people keep working jobs they don't like, believing it's too hard or impossible to improve their situation. That is not how Martinez rolls.
His situation was about to change, and he was going to change his life. "I knew I had to do something," Martinez said. "Because I learned I was going to be a father…I had to do something to get things moving." With a baby on the way, rather than shrink from the challenge, he felt a new sense of urgency to improve future prospects for himself and his family.
Martinez is the first among his brothers and sisters to graduate from high school and the first to go to college. "I wanted to move up. I didn't see myself finding a career I would like without an education," he said.
Researching schools online, "Mt. SAC was the first one that popped up in the area," he said. "I came across the Integrated Pest Management and Ornamental Horticulture programs. I didn't even know they offered them here."
He enrolled in the summer of 2015. He only found one class open, a child health and nutrition class. With a baby on the way, it made sense.
That first class was tough. "I'd been out of high school for three or four years. When I first walked up to that classroom, I felt like turning around and getting back in the car," Martinez said. "It was a hard adjustment getting back into the school mindset, knowing I had to relearn things, but I stuck with it, and I ended up getting an A in that class."
Fall of 2015, Martinez enrolled in three ornamental horticultural courses: integrated pest management, horticultural science and plant propagation.
His son will be two on Dec. 4, and Martinez is two years into his Mt. SAC education. He is well established in the horticulture program. He plans to transfer to Cal Poly Pomona to earn a bachelor's in plant science.
When he talks about plants, designing, creating, making things with his hands and using his imagination, his eyes lit up, noticeably energized. A smile spreads across his face.
Martinez embraced the horticulture program immediately, and he was embraced by the program. Mt. SAC Department Chair of Agricultural Sciences, Brian Scott said, "Raymond Martinez has become one of the exemplary students in our horticulture program."
Scott noted Martinez's outstanding school performance is particularly impressive, considering he works full-time, participates in extracurricular activities within the department and is a new parent with a family to support. "Ray has been awarded scholarships and book awards through our department, which is a reflection of his hard work and dedication," Scott said.
It is easy to understand the appeal of the horticulture department. Some of the most attractive outdoor "classrooms" on the Mt. SAC campus are found here, such as the lush, tranquil koi pond.
The pond is shaded by a diverse canopy of plants. The clean smell of fresh earth, and the sound of streams and gentle waterfalls spill over rocks, spreading into the pond filled with brightly colored fish. Gravel paths are punctuated by pops of colorful blooms and broad, arching leaves.
"It's great environment to relax or study. As a horticulture student, the plants here are just amazing, the varieties of Japanese maples and cycads," Martinez said of the koi pond. "A lot of people don't even know it's over here."
"I bring my son here a lot," he added. "He loves to watch the fish."
Martinez is enjoying studying horticulture, but it is not easy. Plant identification classes are particularly challenging. "For each class you have to learn a few hundred plants," he said. "You have to know what they look like, their [Latin] botanical names, common names and how to spell them all correctly."
Education has inspired Martinez to dream one day of owning a full-service nursery and fresh market. He envisions customers entering through a seasonal produce market where a variety of fruits and vegetables would be available to taste and buy. When customers discover something new and delicious, Martinez would also have the plants available for purchase for customers to grow at home. He also plans to offer design services and classes on growing methods, drought resistant landscapes and sustainable practices.
Martinez commits time to extracurricular activities too. "I'm on the turf team. This is my third year and my last year competing," he said.
Mt. SAC turf teams participate in an annual competition hosted by the Sports Turf Management Association STMA. The competition tests teams on a variety problem situations, through a multiple-choice exam, practical equipment knowledge and identification of pests and turf varieties.
He originally joined the team to further his education, but he has found the competitions rewarding in ways he didn't anticipate. He developed networking skills and made numerous contacts and relationships within the industry.
Mt. SAC turf teams have won the two-year college division two years in a row, in 2016 and 2017. It has numerous victories and placings in prior years as well. Mt. SAC has topped prestigious schools such as Penn State University, which sends teams to compete in both two and four year divisions.
Outside of school, Martinez works for a company promoting California native and drought resistant landscapes. These landscapes, he said, can be beautiful and survive and thrive with infrequent water applications of as little as once a month or without irrigation completely. Turf based landscapes typically require water application three days a week.
To meet the demands of such a full schedule, Martinez credits support from students in the program, but he said, "My first go tos are of course professors. Besides Brian Scott, Chaz Perea is always there for me. Jennifer [Hinostroza] is always open to questions." He added, "another one who's really helped me out is Jesus [Ramirez, horticulture operations specialist]. I've gained a lot of hand-on experience with him here in our nursery."
For students interested in trying out a horticulture class, Martinez recommends the Horticultural Science class—AGOR 1 in the catalog—which satisfies a Cal State general education requirement. Besides learning about plants, he said the professors who usually teach it, Scott and Perea, do a really good job of welcoming and orienting students to the horticulture facilities.
Even when everything feels overwhelming, Martinez never considers giving up. "I just have to look to my side and I see my son. Then I know I can't give up. I have to keep going." Martinez added, "I also think back on past jobs, working at Staples, in a warehouse, working 12 hour shifts. It's not that the work was hard, but seeing other people…seeing that they didn't want to be there. I don't want to be in that same situation."
"I just have to reflect back on where I was. I know I want to improve myself," he said. "Here at Mt. SAC, I'm doing so good. Why would I let it all go? It just makes me want to go further."
Martinez still has a lot of work ahead, but in many ways, he is already successful. He no longer spends his days inside of a utilitarian big box laying out documents and scanning pictures. He is working towards a career cultivating nourishment and wellbeing, creating and maintaining beautiful, productive outdoor spaces, spaces to enhance enjoyment and find peace of mind.
His schedule is demanding, but for Martinez, it's worth the sacrifice. "It's a struggle at times. I am constantly rearranging my time, not only for school, but for family," he said. "I don't always know how I do it, but I pull it off." He added, "My family's life has improved so much ever since I started going to school. To slow that down, or just drop the ball, it doesn't make sense to me."
Leave a Comment
About the Writer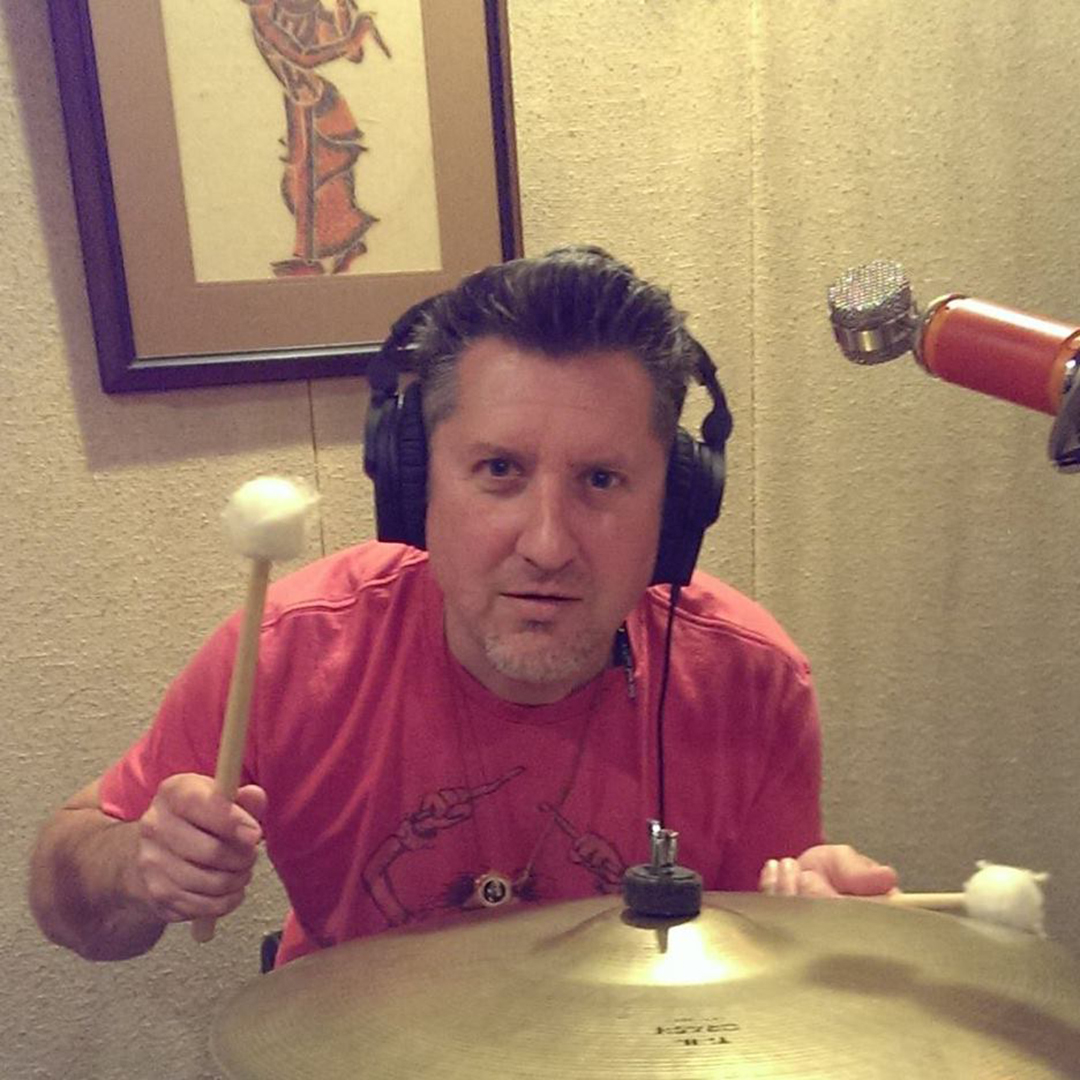 Doug de Wet, Author
Doug de Wet is the former features editor of SAC.Media and a collector of words, ideas, sounds, flavors, and forms. He is suffering from existential dread, extreme self reflexivity, and the questioning of grand narratives. He is now attending Cal State Fullerton.