SOMOS at the Latino Comics Expo
Our SOMOS team from SAC.Media attended the 7th annual Latino Comics Expo in Long Beach, CA. Latin artists from diverse backgrounds featured their diverse content for attendees to enjoy.
Managing editor Brigette Lugo interviewed co-creator and creative director Javier Hernandez. He shared how the expo began, what it grew in to, and the significance and importance of Latino representation in the comics world.
Q: What are the origins of the Latino Comics Expo?
Javier Hernandez: The other co-founder is Ricardo Padilla. He's a Bay area resident. I've known him for years. Because I make my own comics. I've been doing that for almost 20 years. I would go to this convention up in San Francisco called the Alternative Press Expo [APE] and Ricardo would show up with his kids. He was a comic fan but he wanted to expose his kids to Latino comic characters. His kids would say, "Daddy! We don't see characters that look like us in the comics." He started going to the APE and he started finding people like me, Rhode Montijo, Rafael Navarro and others doing very Latino-centric stories and comics.
One day, we were walking around the streets of San Francisco and the idea sprung out. I said we should probably put together a Latino Comics Expo. I was making it up. He asked me, "What's that?" And I had to make that up, too. "Like a convention where we have all of our Latino comic creators show up." I had met them on the road doing shows and I think we had enough to fill up a little space. I told Ricardo to approach the Cartoon Art Museum, it's a museum dedicated to original comic book art. Let's approach them, but they'll probably say no because they don't know who we are, and then work your way down and we'll probably end up at American Legion Hall in San Francisco. There's nothing wrong with that but it'd be cheap. Ricardo calls me later and said, "They said 'Yeah.'" I said "Who?" Ricardo said, "the Cartoon Art Museum to doing the Expo." I said, "Wow. We started at the top." So we did our first one there in 2011.
Q: How do you find the artists who participate in the Expo?
JH: Thank god for social networks. Over the years I have seen all these new artists and I make note of the Latino and Latina creators and contact them. There's probably three tiers: if you are Latino or Latina, we want you to showcase because we want to support you. If you happen to do a book on Medieval dragons that's fine because you're a Latino doing it. Suppose there's two white sisters from Kansas doing a biography on Cesar Chavez. Yes, we want them at the expo. We would invite them.
Q: How has the Expo progressed over the past seven years?
JH: The size. We went from 12 artists to 55 tables this year and some are split between two artists so we had about 75 artists. We haven't just seen physical growth but every year we get more Latina creators which is so great. Latina zines, graphic novel, comic animators so that's a big growth.
There's always been Latinos in comics. Like in the 1940s there was a Puerto Rican named Alex Schomburg. He used to work for Marvel doing covers and comics like Captain America fighting Nazis. And at Mad Magazine in the 60s you had legends like Sergio Aragones who is still working. He was born in Spain, grew up in Mexico and then came from New York to work. The guy that does Spy vs Spy at Mad Magazine, I didn't find out they're done by a Cuban until later. He left when Castro came into power. When I was a kid, there was  Puerto Rican artist name George Perez. He used to work on Marvel and he was a co-creator for a character called The White Tiger. I think it was the first Latino superhero at a mainstream company.
It's probably not until Love and Rockets came around with Jaime Hernandez, Beto Hernandez, and Mario Hernandez. They're 3 Chicanos from Oxnard, believe it or not. They started doing the comic 35 years ago which deals with Latina and Latino characters. That's when you started having stories that were Latino-centric. Not just a latino guy working on Batman. You can't really have a voice, because they say "Well we're not gonna make the stories Latino, just Bruce Wayne as Batman." That's fine but I think when you saw the Hernandez brothers, they started saying, "we're gonna tell stories about us," and they own it.
Q: What do you hope the Latino attendees take away from their experience at the Expo?
JH: Little girls when they see the Latinas. I think that is so huge, right? What kind of impact does that have on a little girl if she sees a woman doing her own work? That's great. That's definitely going to inspire. It shows the public at large that these people have important stories to tell through their work.
Q: If you could sum up the Latino comics culture, what would you say?
JH: It's very diverse. There's different viewpoints. Take a Mexican, a Cuban, and a Central American and the content is going to be more diverse. I think that makes it a richer experience when I say Latino comics. Because it's not a genre. Everybody is doing something different. A lot of creators do autobiographical stories whether they're growing up like Jaime Crespo in the Bay area who grew up surfing or skateboarding or the ladies who do the St. Sucia Zine from Texas. They wanted to do a Feminist zine but they didn't want to bother La Virgen with their problems so they created their own saint, St. Sucia. How awesome is that? The beautiful thing is the artistic impulses of each person.
Also, connecting with fans. One of the early shows in the bay there was an older man who came in with his granddaughter. He's talking to me and Ricardo and his voice is all gravely. He was saying in the 40s, there was a Mexican-American baseball player. He was doing good but then he had a few mishaps and faded away. He said, "Man I hope that doesn't happen with any of  you guys here." His voice was getting all emotional. Nothing more heartbreaking like hearing an old Veterano get emotional.
Leave a Comment
About the Writer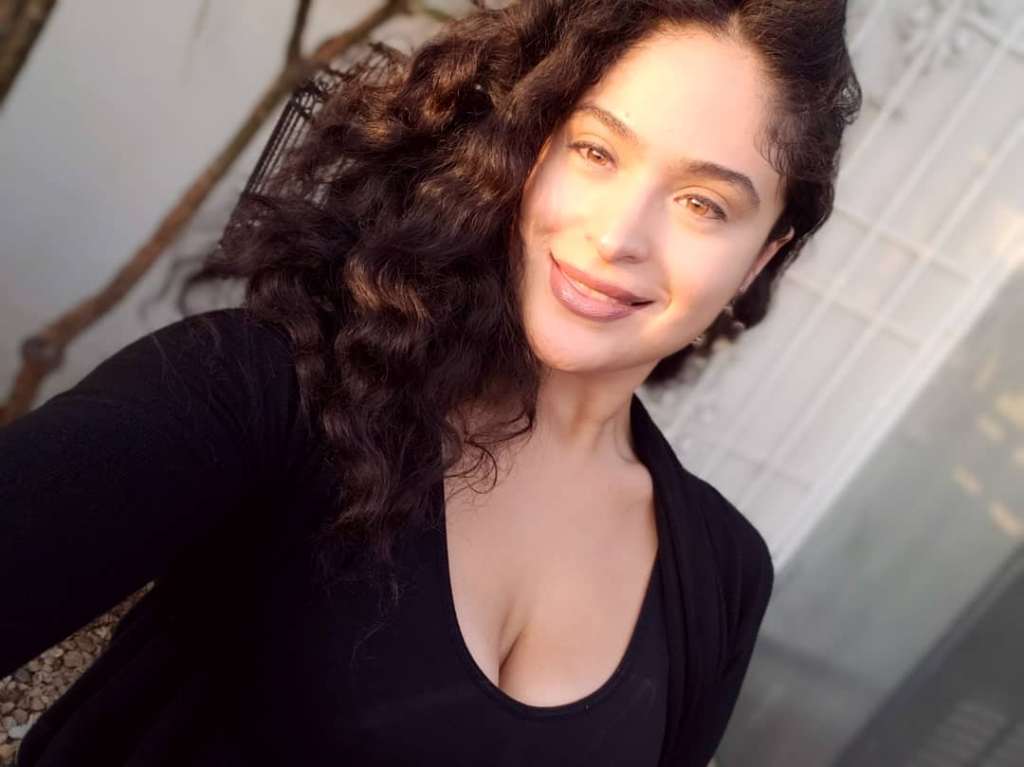 Brigette Lugo, Sports Editor
Brigette Lugo is the sports editor of SAC.Media. She is majoring in Spanish multimedia and her favorite things are The Smiths, family, and telling everyone she's Nicaraguan and Panamanian.