Academic Senate Faults College and Local High Schools for Numerous Violations
Update: Nov. 2, 3:30 p.m.: On Oct. 25, the Academic Senate responded to a letter sent by President Bill Scroggins to Academic Senate President Martin Ramey that provided assurances that the administration would seek remedies to issues in the dual enrollment program. The original letter from Scroggins noted that at one high school participating in the Dual Enrollment program, which allows high school students to enroll in college classes offered on their own campus, students who failed a math assessment test were placed in a lower course without being given a lower assessment test. The original letter also noted that students at another high school were placed in a course simply based off their GPA.
As a remedy President Scroggins noted that additional staff in instruction and Student Services were being hired and charged with working within the guidelines and college policies while working with high school staff.
The Academic Senate responded to the original letter saying that they, "still lack confidence in the College's ability to prevent a repeat of these mistakes."
The Academic Senate said that offering the courses exclusively to high school students and not have them be open to the public could violate Cal. Ed. Code § 76002(a)(1), a state law which states that high school students can enroll in college courses as long as the courses are open to the general public.
The Academic Senate requested that in order to address continued concerns that the college not schedule additional dual enrollment courses in the 2018-19 school year beyond what was scheduled in the 2017-18 school year.
Additionally, the Academic Senate requested that the administration remove the authority to override prerequisites for two years of anyone who authorized an override at either of the two high schools. This was requested so as to ensure whoever waived the requirements to enroll in the courses would not be able to do so again.
The Academic Senate also requested the college delay consideration of the Early College High School program. Which would allow students to receive a high school diploma from a local high school and two years of college credits while taking classes on the Mt. SAC campus.
Another request was to allow department chairs to schedule classroom and student evaluation of dual enrollment courses and be compensated for the time. This is to ensure that the classes are the same quality as they would be taught on the Mt. SAC campus. Currently department chairs would not be compensated for evaluating a dual enrollment class as they would be on the Mt. SAC campus.
Lastly the Academic Senate requested that they be provided with a record of all overrides of Math and English placement exams and waivers of prerequisites made by anyone other than department chairs in the last three years so that the Academic Senate has a complete list of anyone involved in waiving the course requirements.
Faculty Association President Eric Kaljumägi was asked about the Dual Enrollment controversy and persons other than the department chair waiving the course requirements.
"Academic Senate is taking the situation very seriously, there is a legal requirement that students be assessed for placement into math and English," Kaljumägi said. "There's various ways that one can assess, in fact, we are supposed to use multiple measures, but there isn't anything in the rules that allows for an administrator to simply wave assessment and there's some indication that this may have been what occurred."
"We would certainly like to see faculty recognized as being the ones able to distinguish whether someone has met the prerequisite to a class through another vehicle," Kaljumägi said.
Update: Sept. 29, 9:00 a.m.:  The Academic Senate met on Thurs., Sept. 28, and addressed the issue that students in two sections at one of the high schools were administered an exam at a higher level than the course required. The senate claimed that Mt. SAC staff made the mistake, but when they tried to have the students retake the assessment, the principal refused and insisted that their students be placed into the course without proper assessment. The board claimed that the principal from the other school refused to have their students be assessed insisting their high GPA was enough.
The Academic Senate Executive Board stated that classes at the high school campuses were kept open despite of low enrollment numbers with one course being allowed to continue with less than 10 students.
"These courses by the way are supposed to be open, so not only high school students, but our college students are supposed to be able to register for these courses, and that appears to have not happened," Academic Senate President Martin Jones-Ramey said.
Jones-Ramey added, "We have some enrollment priorities on campus that say high school students are on the bottom rung of the ladder yet the way the enrollment management took place and the registration that these people were reserved seats in the course and no one else was allowed in-that's a violation of our AP [Academic Procedures]."
During the meeting, Martin Jones-Ramey said that there had been a lot of blame being thrown around among the various Mt. SAC departments as to who was to blame.
"There was a lot of finger pointing," Jones-Ramey said. "We've also noticed in the discussions that have ensued that there tends to be some conflict internally between different factions of the college that has become kind of interesting to watch."
Jones-Ramey compared the situation to the popular cable network show, "Game of Thrones."
"Here I was upset that "Game of Thrones" was not going to take place until 2019 and I don't need it at this point because we're having factions emerge that I think is going to be interesting. On one hand we were told that there was one person who was in charge of making these decisions and that person agreed to fall on the sword. We later heard that the person basically said that 'no if you point that finger at me I'm pointing the finger at that person.' So it's going to get interesting and I don't think we're done yet at the fallout. There's a lot of backstabbing going on and pointing the fingers at different units."
The board claimed that when looking into who had made the approvals to allow the students to be enrolled in the courses without proper assessment, it seemed that the team in charge of the dual enrollment program agreed to overwriting the prerequisites. This brought up a contractual and moral problem in that a conscious decision was made to override prerequisites to allow these high school students to take the classes. Faculty might determine what the prerequisites are, but the only person with the power to waive them is the Department Chair, a rule that applies to the courses taught on the high school campuses. Students can challenge a decision, but the administration is not supposed to make the decision without faculty input.
"Someone needed to make sure that these sections ran and pushed these things through. The question is: who is that person?" Jones-Ramey said.
There is also a proposed initiative by President Bill Scroggins that would have the West Covina Unified School District join the Early College High School Program, but the senate has not yet weighed in on or have taken a position on. This proposed initiative would allow students to join in the ninth grade and take high school classes in the morning and college courses in afternoon. However, in their letter sent to Scroggins the board asked that such additions to the program to be put on hold. The board had approved Mt. SAC to pay partial salaries for the districts' principals and assistants in order to promote the program, but they had been given no new expectations or responsibilities on what to do to earn that salary. The board approved Mt. SAC to pay partial salaries for the principals and assistants to promote the program in the district, but they had been given no new expectations or responsibilities on what to do to earn that salary.
There is also a $6 million grant to go toward renovating West Covina's adult school and the high school. Scroggins would like this to go through in August, but needs to recruit students in March to do so. The Academic Senate needs to weigh in on this between now and December in order for him to do so.
Jones-Ramey said that Scroggins has promised to work with the Academic Senate to find a solution as quickly as possible.
On Wed., Sept. 27, the Academic Senate's executive board sent a letter to President Bill Scroggins concerning almost 60 high school juniors and seniors in three dual enrollment classes at two local high school campuses who the board claims were not properly assessed as required by college policies and regulations and had not met the prerequisites for their courses via assessment tests. The Academic Senate board members met with Associate Vice President of Instruction Dr. Joumana McGowan and Associate Dean of Counseling Francisco Dorame on Sept. 21. According to the board, there are questions that remain unanswered.
Dual enrollment allows for high school seniors and juniors who have been referred by their school's principal and counselor, have the required grade point average, or GPA, and meet the prerequisites to enroll in Mt. SAC courses. Besides allowing high school students to enroll in courses it also offers courses for participating students on the high school campus. According to the executive board's letter, it is these classes on high school campuses that are being mishandled.
The board members learned during their meeting with McGowan and Dorame that at least 32 of the high school students in two sections of a class had students that should have completed a level 2 assessment prior to being enrolled. Despite the prerequisite, the students were never administered a level 2 assessment.
The board claims the school's principal did not want the students to be placed in lower level courses and demanded that they be given the higher level 3 assessment. The letter states that this demand was made despite knowing that both the high school and Mt. SAC had agreed to offer the class at the school in the fall, prior to the test, knowing that the level test was improper. The course that is being referred to has not been disclosed. The board writes that Mt. SAC's policies were overlooked and disregarded by more than one person. The board states in their letter that "It is simply unacceptable to allow students to bypass these requirements."
The students' teacher has provided evidence to the board that the students are not prepared for the courses yet they remained in the class. The board writes that keeping students who have not demonstrated their ability to succeed in Mt. SAC's classes is "alarming." The board asked in its letter, "How can anyone say that placing these students in this class was in their best interests? What happens if these students fail this course, or if the instructor feels pressure to pass students if a large number are failing?" The letter added that "if these students are allowed to remain in these classes and do not pass them, they have begun their college careers on the wrong foot" and that "not only will their grades be memorialized in college transcripts and a failing grade may well limit their choices for being accepted by the school of their choice when they apply for admission to colleges." There are also concerns that failing a course may jeopardize a student's progress toward high school graduation.
At another high school, the board wrote, no assessment tests were administered and students were placed in a course solely for having a 3.6 GPA or higher, disregarding Mt. SAC's guidelines.
The board also brought up concerns that these courses were being kept open despite a fill rate of 50 percent, a rate that is lower than Mt. SAC's enrollment standards. Many on-campus sections of the same course had been closed due to low enrollment.
By placing students in courses they had not met the criteria for and by keeping courses open despite of low enrollment numbers, the board claimed that the high school students had received favorable treatment compared to Mt. SAC students which is a possible violation of Title 5 California laws for Community Colleges.
The board writes that they are convinced that these actions are evidence that a conscious disregard of college policies in favor of promoting high school classes and students over Mt SAC classes and students has occurred. The board writes, "Not only are such actions unfair and potentially infringe on Title 5, they violate the spirit of our Administrative Procedure on Enrollment Priorities and potentially subject the college to risks from faculty and students injured by these decisions. These actions also raise questions about the overall administration of this program and other instances in which assessment policies and applicable laws may have been violated."
The Executive Board has asked that the dual enrollment program and Early College High School programs and/or partnerships at their current state be placed on hold until their concerns were addressed. They requested that the college "refrain from pursuing an Early College High School partnership with local districts until a Senate task force can be convened to appropriate consultation and oversight with regard to academic components and report to the Senate and Board of Trustees.
The Board outlined additional requests including that Resolution 17-09 in support of AB 288 Partnerships be reviewed by the college and that future partnerships follow this model. This legislation allows Mt. SAC the flexibility to hold classes throughout the day and to deliver not only college-level coursework but also developmental education courses.
The board is also requesting a review of the placement testing oversight process for all placement tests held off campus, and that all future dual enrollment program placement tests be overseen or attended by a full time Mt. SAC faculty member or a member from the appropriate academic department. The Academic Senate is meeting today.
This is an ongoing story. Please check for updates.
Leave a Comment
About the Writers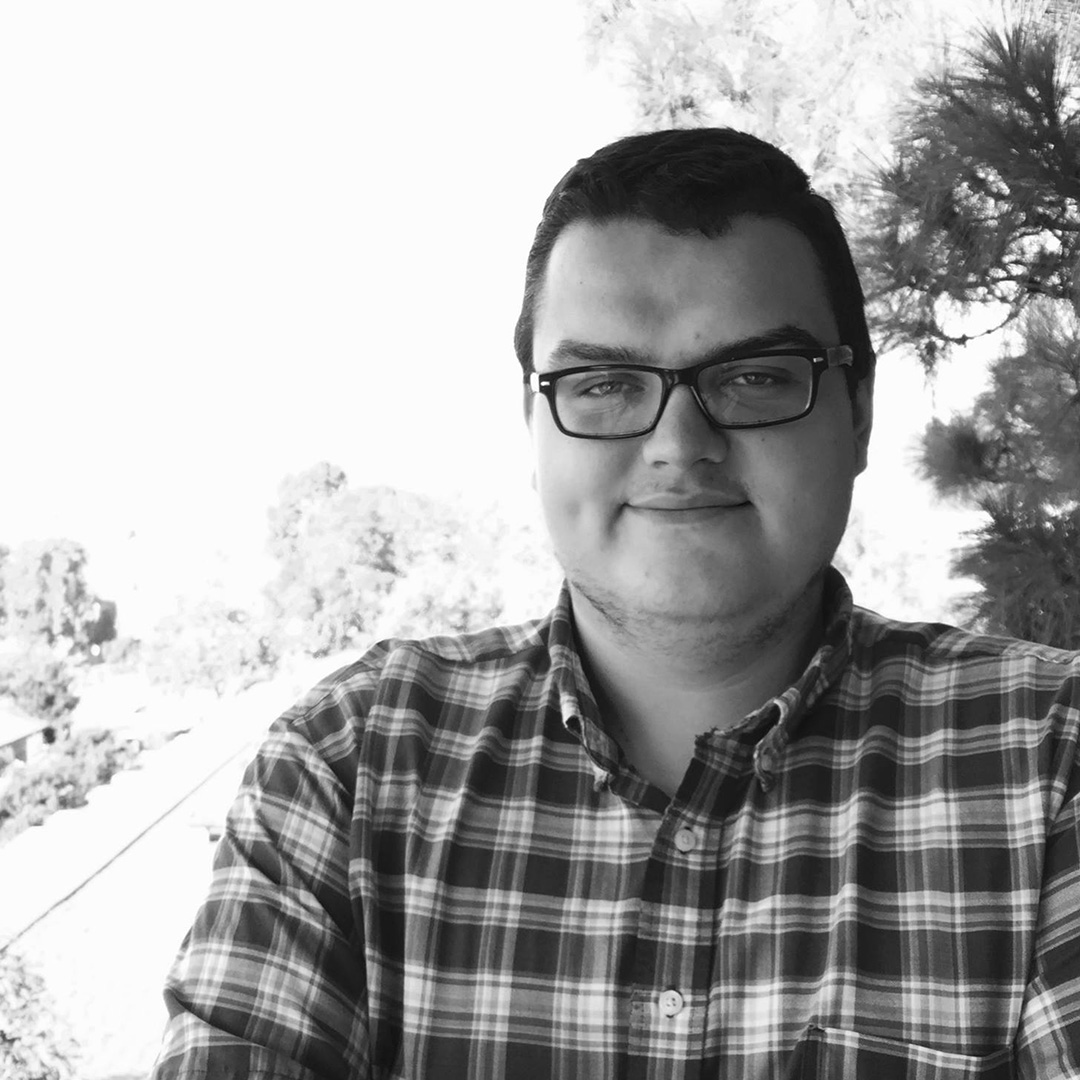 Cory Jaynes, Author
Cory Jaynes is the former editor in chief of SAC.Media. He is a political junkie who plans to pursue a bachelor's degree and a career in investigative reporting.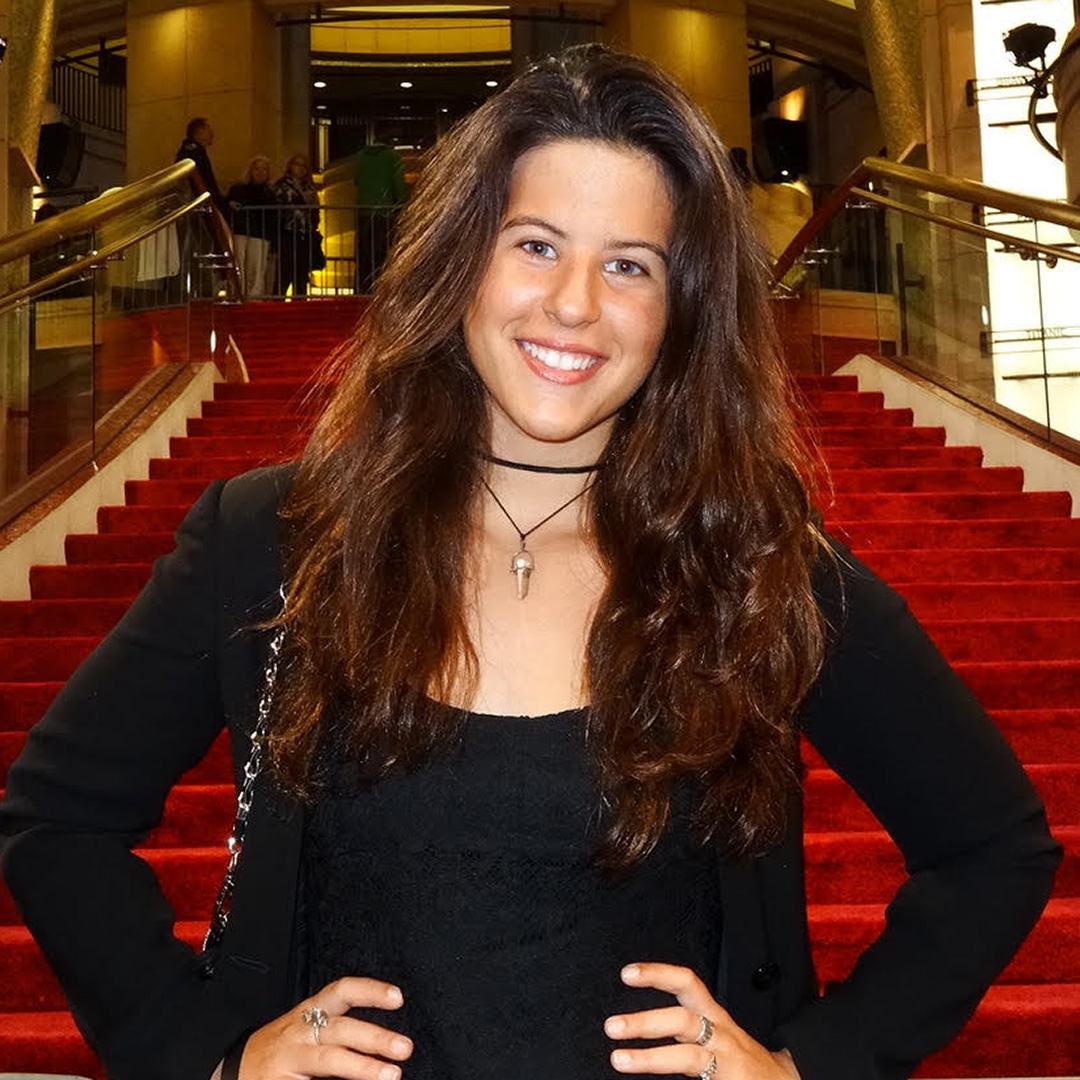 Melody Waintal, Author
Melody Waintal is the Editor in Chief for SAC.Media. She is a journalism major and has been covering red-carpet events from movie premieres to The Academy Awards since she was 15.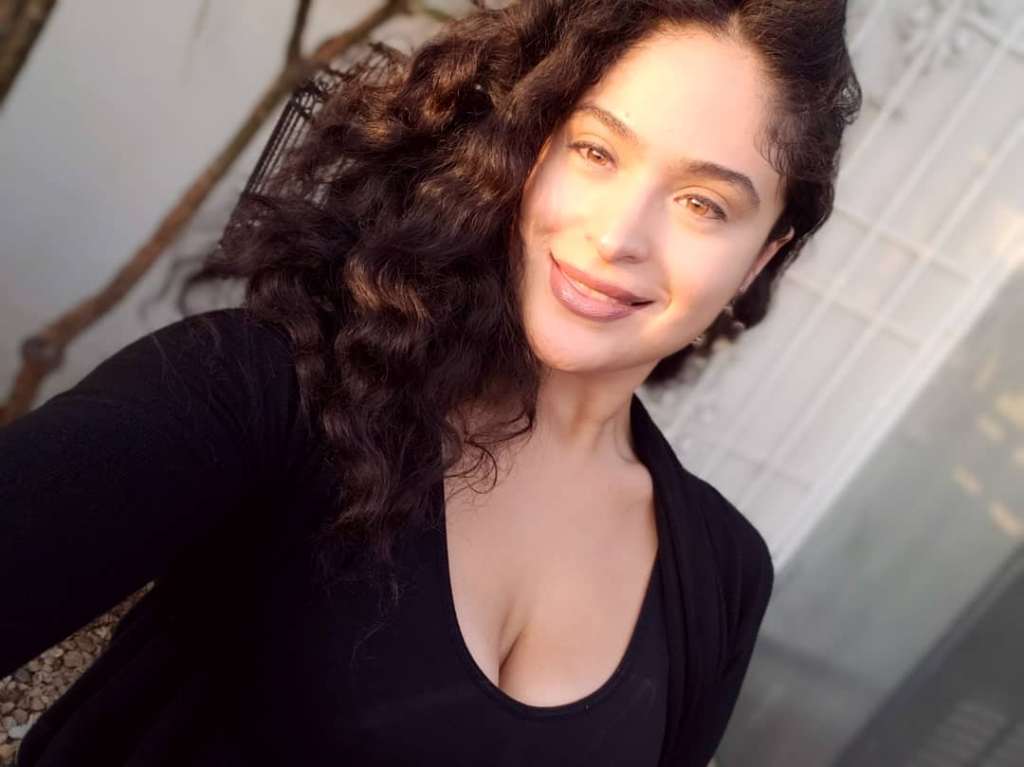 Brigette Lugo, Sports Editor
Brigette Lugo is the sports editor of SAC.Media. She is majoring in Spanish multimedia and her favorite things are The Smiths, family, and telling everyone she's Nicaraguan and Panamanian.