Game 7 and the End of the Road for One Woman
It was Nov. 1, and Game 7 of the World Series. It was the finale of the epic battle between the Houston Astros and the Los Angeles Dodgers. A few days before Paula Alvarez's birthday her second family surprised her with a cake to celebrate. Alvarez celebrated with her friends but was unaware that her career with the Dodgers Organization was about to end.
Alvarez, 59, had worked as a Security Officer and Security Manager for the Los Angeles Dodgers Organization for almost 20 years when her relationship with the Dodgers ended after the World Series.
Alvarez said, "I was released from the Dodgers in a three-second phone call," after she had worked almost every regular and postseason home game for 20 seasons of baseball. For those 20 seasons, Alvarez had ensured the safety of fans, employees, commentators, journalists, players, families of players, executives, and celebrities throughout her career with the Dodgers.
Alvarez was born and raised in Los Angeles where she later started her own family. She joined the Los Angeles Police Department in 1988 and continued to serve for the next 25 years even while she worked for the Dodgers. She made the decision to join the LAPD in order to support her family. Alvarez was a property officer, a job where she secured and prepared the evidence for court. She eventually retired from the LAPD in December 2013. Alvarez decided that she was ready to close that chapter of her life.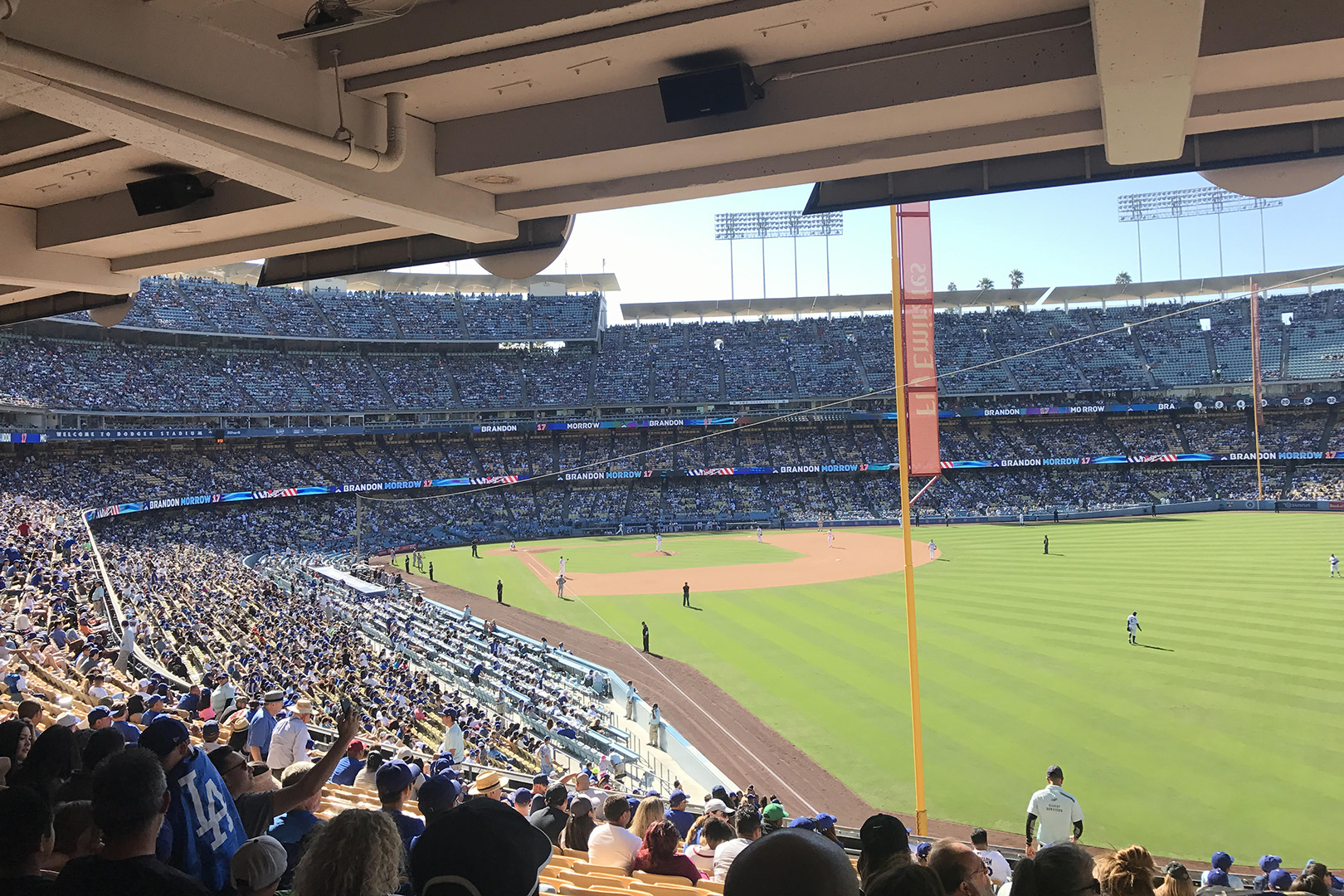 Alvarez began her career with the Dodgers in 1998. Following her divorce, she decided to take the job in order to have extra money for her kids. Her friend had mentioned that they were hiring so she applied, interviewed, and landed her job as a security officer on the spot.
"I was under the direction of a lead officer," Alvarez said. "Then I got promoted to security lead."
The promotion was difficult for Alvarez because she was the only female lead and the male guests had difficulty seeing her as a superior to the men.
"If I was standing next to a male," Alvarez said, "[The male guests] would address the male like he was the lead." Alvarez said that the male officers would instruct the guests to her, but the men would still want to speak to the male officers.
Alvarez was promoted again to Assistant Manager of Security and Guest Services. She oversaw security, ushers and ticket takers. "I dealt with a lot of the issues that came up when guests had questions, problems, issues, complaints." As a Dodger employee, she received complimentary tickets to games and 40% off the merchandise sold at the stadium.
For Paula, a typical game day needed a lot of preparation time before the gates opened. The security employees had to get all of their equipment necessary for the day which included a radio and flashlight. Paula would then attend a briefing which would highlight who was a VIP that was attending the game and what the security team was responsible for that day.
Paula also expressed that Dodger Stadium is haunted, "People believe it, I've seen it and I've heard it." She also describes the screams that can be heard throughout the empty stadium. Alvarez states, "There are cold spots in there. The hallways where the people walk. It's scary." Alvarez believes that the ghosts who wander the halls of Dodger Stadium are stuck and she hopes that they find what they are looking for.
Alvarez described her favorite memory from the 2017 postseason as "Seeing Vin Scully, having him recognize me, give me a handshake, acknowledge me, and telling me how great it was for me to be there to escort him." Paula is also grateful for other Dodger legends like Orel Hershiser, Ron Cey, and Tommy Lasorda for praising her work. Paula expressed, "It means a lot to have a male figure of a higher rank to tell you that you are doing a good job because I never got it from my bosses."
Alvarez enjoyed working during the World Series, "It was crazy. It was fun," Alvarez said. "After the last game, a lot of people were in shock and really sad." Alvarez described seeing fans cry and sit there numb. However, she praised the behavior of the families of the Houston Astros players, "They were nice people," she said. "They didn't throw it in the faces of Dodgers fans or employees."
Alvarez had escorted many celebrities throughout the duration of her career: Justin Timberlake, Lady Gaga, Angelina Jolie, Peyton Manning, David Beckham, Tom Hanks, Will Ferrell, Ken Jeong, George Lopez, Katy Perry, and Orlando Bloom. However, Alvarez has not always been able to recognize who she is escorting. She describes one situation that has been memorable, "I had to escort this guy to the Uber lot, we get there and he goes 'Oh, do you want a picture with me?" The guy Alvarez had to escort was Zac Efron and he tried to explain to her who he was, but she still did not recognize him. In the end, she did not take a photo with him.
Alvarez usually had positive interactions with celebrities, but actress Melissa McCarthy disappointed her. "She didn't thank me and she didn't say anything at all," Alvarez said. "I was just trying to do my job." Her interaction with McCarthy forced Paula to make the decision to not watch anything that McCarthy is in. Alvarez praises the celebrities who acknowledge her work and is thankful for when they recognize her.
Paula had also interacted with a lot of the Dodger players and their wives. She stated that Dave Roberts wife, Tricia, Enrique Hernández's fiancée, Mariana, Yasiel Puig's girlfriend, Andrea, and Clayton Kershaw's wife, Ellen, are some of the players' significant others whom she has been able to meet and talk with. Paula shared that these women have always been kind and wanted to talk to her. Paula had also been able to meet third-baseman Justin Turner, first-baseman Adrián González, outfielder Yasiel Puig, and starting pitcher Clayton Kershaw.
Over 20 seasons, her final day as a Dodger employee is her favorite memory of working at Dodger Stadium because her employees had surprised her with a cake for her birthday.
"That is always going to be there," Alvarez said. "That was the best day ever."
When Alvarez's 19-year career with the Dodgers Organization ended, she said, "I knew that they wanted me out because I'm an old-timer and I did not want to get on my knees and kiss ass."
While working, Christina Aguilera and her fiancé Matt Rutler were guests that Paula had to escort. Rutler was so pleased with Alvarez's service, that he asked for her number so that she could be a guard for Aguilera. She is still waiting for that phone call.
Paula's favorite person to escort will always be former third baseman Ron Cey, whom she calls "her buddy." Paula is grateful for her time with the Dodgers and for the memories that she will always carry with her.
Leave a Comment
About the Writer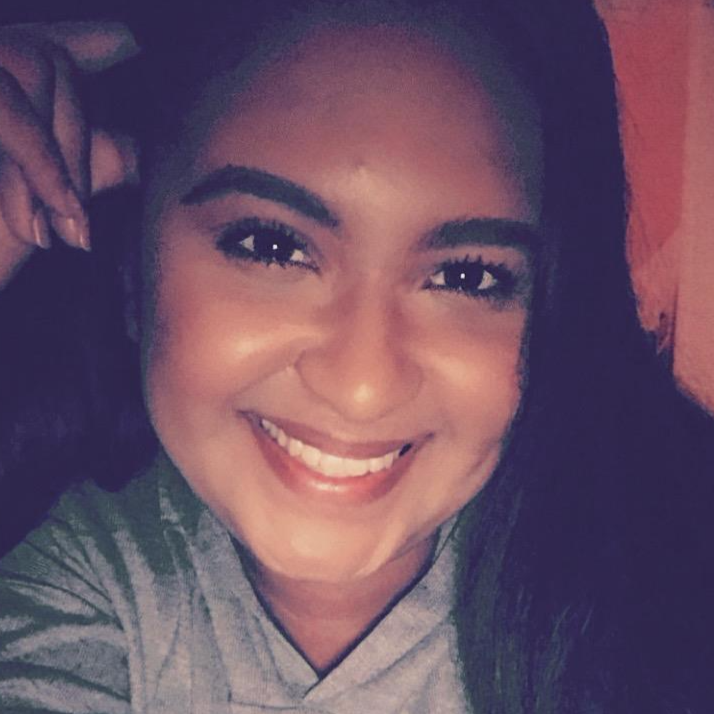 Miranda Virgen, Author
Miranda Virgen is the news editor of SAC.Media and hopes to transfer to USC. She likes to attend live concerts and entertainment events.