Men's Basketball Rings In 2018 With Huge Win Over El Camino
Mt. SAC Men's Basketball started off the new year with a dominant performance at home over the El Camino College Warriors on Wednesday, Jan. 10, winning 99-65.
The Mounties were coming off a three-week holiday break following a tough, 76-70, overtime loss to West Los Angeles College in the Compton College Tartar Classic Consolation Championship to close out 2017.
Meanwhile, the Warriors looked to snap a four-game losing streak with their last win coming from their 113-107 performance over Mt. SAC on Dec. 8.
"Our mindset was to just work our tails off to get a win because it was really disheartening going into the break. We basically controlled the game against West L.A. the entire way and, in the last 2 to 3 minutes, we just let the game slip away," Mounties' coach Clark Maloney said. "The one thing that we talked about after that game and talked about since the break was just handling the pressure better, but also growing up and understating that at the end of the day it's just basketball so relax and go out and play, and I thought they did a good with that."
The Mounties put on a defensive clinic, holding El Camino to 34 points in the first half and 31 in the second.
Forward Aaron Dutcher had an impressive performance with a double-double for the night (29 points, 10 rebounds), converting 14 of 19 attempts from the field.
"We had to get better and over the break we worked hard," Dutcher said after the game, "So the mindset was we had to play even better and that's what we did,"
Mt. SAC took a 49-34 lead at halftime before locking down their defensive play on El Camino.
"Keep attacking, keep sharing the ball and take open shots and get down and play defense," guard Darrell Williams (12 points, 7 rebounds, 8 assists) said on the team's game plan to close out the game.
The Mounties held El Camino down through the night, allowing them to convert only 23 of 60 attempts from the field and 12 of 39 in 3-point attempts.
"We just wanted to continue what we have been doing," Maloney said after the game, "And not abandon what's been working for us, which was taking care of the ball, really forcing [El Camino] to take tough shots because they're a 3-point shooting team, and then try to limit them on rebounds."
Mt. SAC Men's Basketball improved to a 7-10 record for the season and will begin conference play against Chaffey College at home on Wednesday, Jan. 17, with tipoff at 7:00 p.m.
Leave a Comment
About the Writer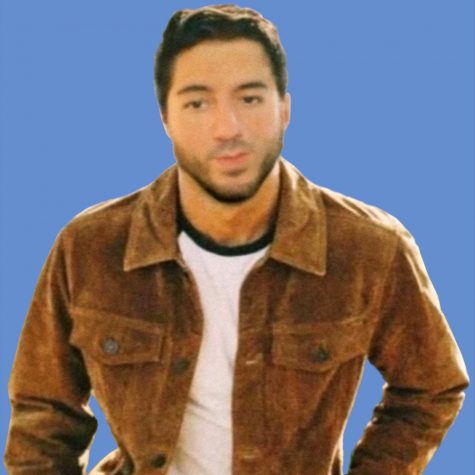 John Athan, Sports Editor
John Athan is the Sports Editor for SAC Media and SAC Sidelines. He is a journalist, multimedia producer, writer and voice talent from Greater Los Angeles. His passion for storytelling is only matched by his love for tacos. He is also a free press and community advocate with a background in social and behavioral sciences.