Walking into the Riverside Grill's front entrance, visitors quickly find themselves immersed in  the city's commotion, surrounded by people  eating over marble tabletops.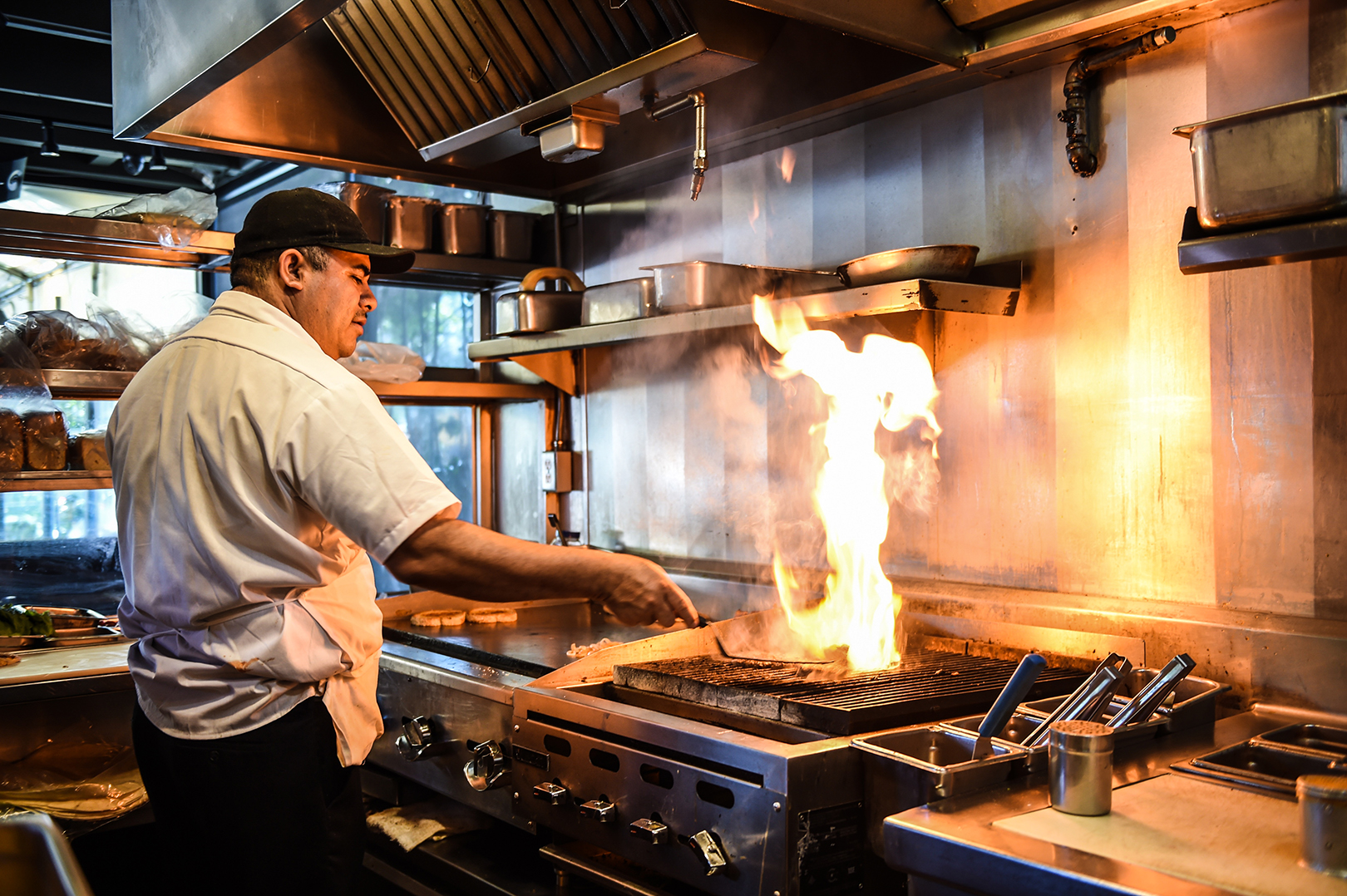 Avila is seen motioning all around the place- upon nearly any given visit- as the man walking with calm authority from table to table, then behind the bar, the register, and possibly out tending to the green jungle that coats the patio's glass border.
His restaurant proved an indispensable spot for the regulars who have made up 90 percent of its daily clientele since opening in 1997. They enter confidently through either entrance eager to scan the menu they already know too well: sandwiches, pasta and steaks.
Bob Brown, 58, eats in the place never less than once a week.
When waitress Kira Madrigal drops Bob's plate onto the marble, he glances over it and lets out a satisfied, "Goodness."
Madrigal, 34, has been serving and conversing with the little Grill community for seven years. The busy brunette seemingly knows every soul at the marble tops as well, along with the perfect catch-up questions to ask.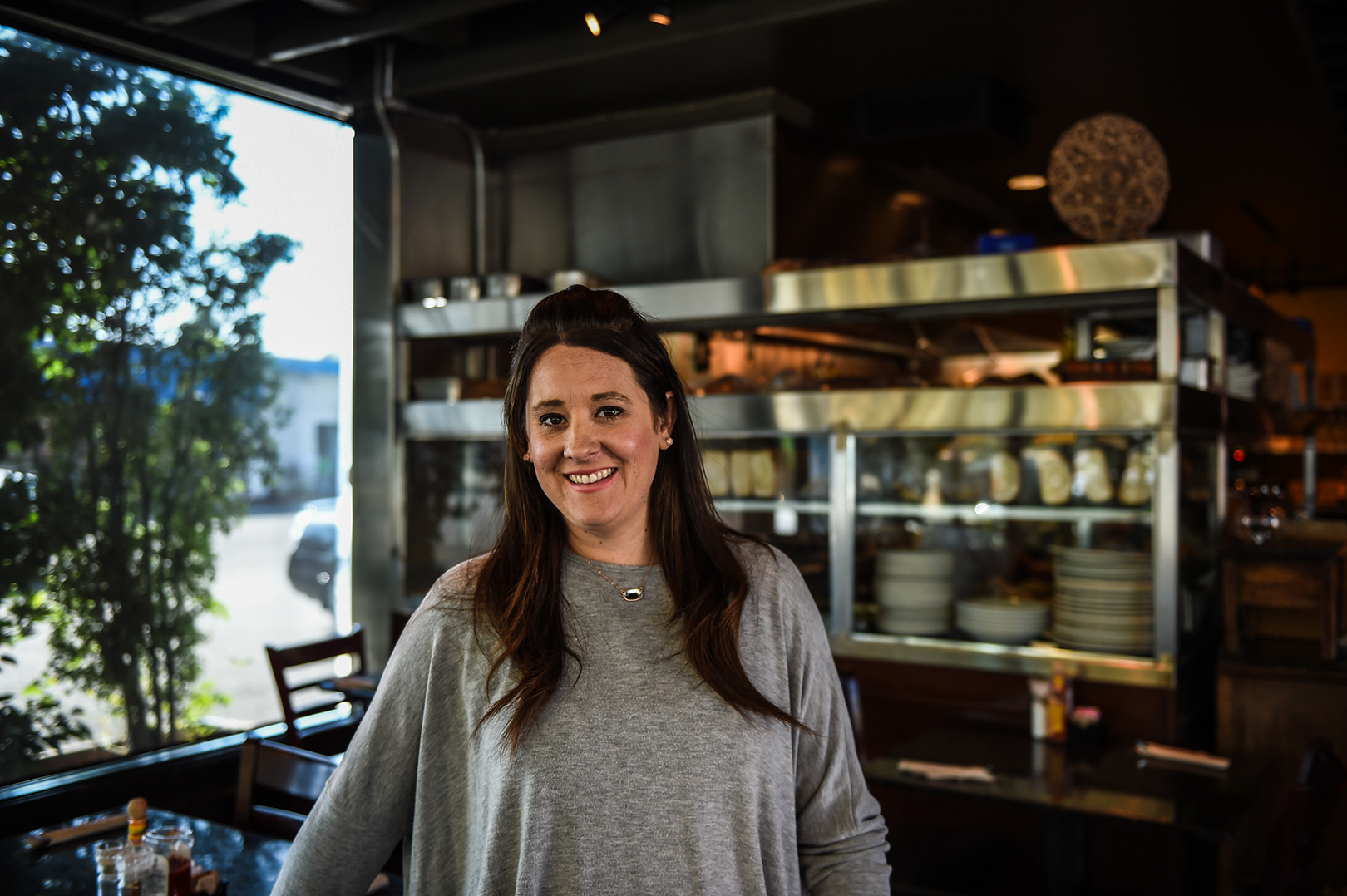 Madrigal orders the chicken noodle soup, never without avocado and a large silver ramekin of salsa to go with.
Server Javier has been there for 14.
Javier often starts the day early with the restaurant. He passes by the morning prep in the back to fetch some tools used for cleaning the patio, just in the little backyard near the office where Avila is often found scrolling a large monitor, tending to all of the month's logistical obligations.
"So crucial to be on top of all your paperwork," Avila said. "Opening up 20 years ago- I knew how to cook, I knew how to manage a floor, but actually running a business- I had no idea. You find out that the restaurant is very much a triangle of a business- being a floor person, a cook person, and maybe most of all an office person."
Some of the regulars are even seen drifting into the back at times- down the hallway upon invite from their favorite owner, possibly to go over details of an event they're involved in. Or maybe even just to say hello.
When breaking from the mode of all out floor manager, Avila is often sitting down with guests at their table to catch-up. His laid back attitude making him look like he's just another one of the regulars possibly here for a steak hoagie.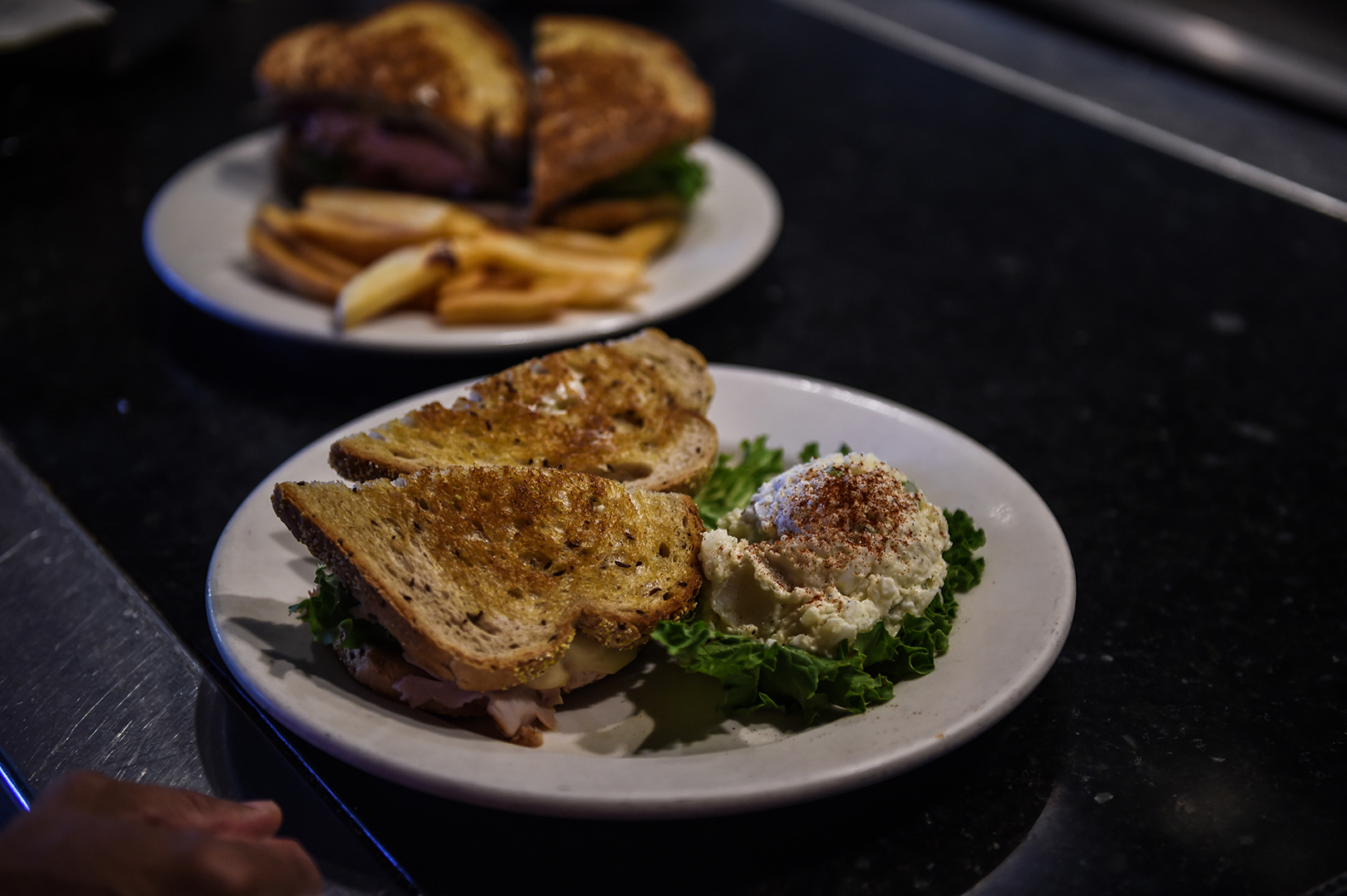 The Riverside Grill's opening year was not met with the pulsing restaurant vibe that it is used to today- during 97's El Nino storm that poured rain on the new spot for what seemed like the entire year. Avila sat inside the new restaurant then as an equally new owner reading more books than he had in his entire life, when sometimes nobody would walk inside for an hour.
Avila, who was born in Mexico, Michoacán, came here in 1974 when he was 7. He remembered his childhood:
"We were all born there. My parents had no money in Mexico, they were merchants selling menudo and yams. Labor force was seasonal, and things dried up till they had no work. They had seven mouths to feed, so my mother pushed my father to move. They couldn't afford to move seven kids in one shot, so they decided on the oldest and youngest- my sisters- leaving five kids with different relatives, thinking they'd go back in a year or two."
Avila half-smiled as he remembered the time when first living apart from his parents.
Avila took off his glasses often to wipe away a bit of the day's toll beneath his eyes, familiar mannerisms of someone who carries the burden of owning a now most popular restaurant.
He walked by the dark kitchen after close still grabbing onto some surrounding miscellaneous scatter, fitting everything forgotten into its rightful little spot.
Visuals coordinated by Brigette Lugo