While She Sleeps… in L.A.
Powerful screaming, head-banging, and high energy are all things you will experience while watching metal band, While She Sleeps, W.S.S., perform. W.S.S. is a British metal band from Sheffield, UK. They were formed in 2006 and have released four albums over the course of their 11 years as a band. They just finished a tour of the U.S., opening for metal bands Arch Enemy and Trivium.
The Majority Leader's comments fell far short of the ironclad guarantee I needed to support a stopgap spending bill. I refuse to put the lives of nearly 700,000 young people in the hands of someone who has repeatedly gone back on his word.

— Kamala Harris (@SenKamalaHarris) January 22, 2018
W.S.S. released an album on Apr. 21 called "You Are We." The title came from the idea that everyone around the world is connected in some way. The cover art for this album has the phrase "you are we" written in many different languages from around the world. Loz Taylor, the singer of While She Sleeps, said, "It's kind of a way of saying we are all connected in a way, by saying we are all going through the same stuff together and it has a ripple effect around the world."
The band is independent of a label, so they funded and had complete control over their last album "You Are We." They were all involved in making the album, especially since they didn't have a label. Taylor said, "It got to a point when we were like, we can do this better on our own."
The band built their own studio in Sheffield to make their own album. The band members were initially nervous to take on the workload that a label usually deals with, but their support from their fans and peers encouraged them to keep going. They wanted to cut out the middleman and have their music go directly from the band to their fans.
Not only are the band members heavily involved in making their music, but they are also in charge of their merchandise.
"We've always done all our artwork in-house. Our guitarist, Matt, and our drummer, Sav, are very hands on about designing," Taylor said.
According to Taylor, they've always had a vision for the band, and it's easier to execute it when it goes straight from the band to the fans.
"When you get other people involved, it can kind of get diluted," Taylor said.
They're not a very political band, but they do have political tones throughout their music. Taylor said they grew up as punk rock kids, and the band attributes their punk rock roots as their reason for putting political tones in their music.
"I feel like we have a chance to say some stuff on stage that might change people's mind frame or stop people from being sort of a sheep and just following, just because that is what they're used to," Taylor said.
Even though W.S.S. plays metal music and grew up listening to punk, they still enjoy other genres of music. Taylor enjoys listening to pop and says that it can help him write lyrics sometimes. And despite just released a new album, W.S.S. is already making plans for new music.
Taylor said, "We had a meeting today with some people about when the next record is going to happen, and obviously there's nothing yet – the record hasn't been out too long – but there's definitely ideas floating around and some exciting new music will surely surface soon."
While She Sleeps seems to have a great relationship with their fans and thoroughly care about their music. They are a band that is involved in every part of what they put out into the world, which makes for a very authentic presence.
Leave a Comment
About the Writer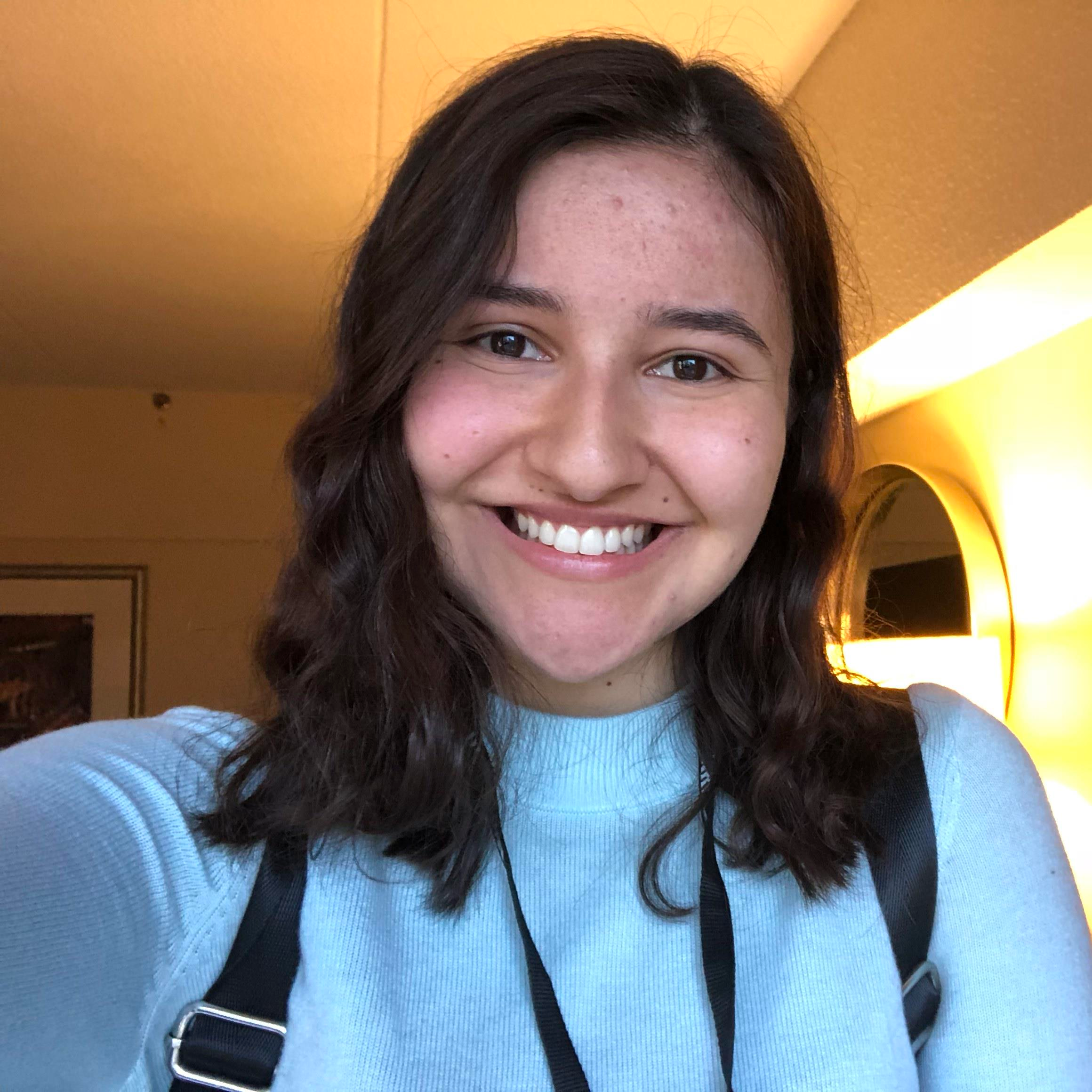 Joliana Frausto, Author
Joliana Frausto is the former Arts and Entertainment Editor for SAC Media.