Men's Basketball Steamroll Past Conference Foes
Mt. SAC Men's Basketball closed out the month of January and the first half of conference play for the season with a big win over the Los Angeles Trade Tech Beavers on Wednesday, Jan. 31, winning 73-66.
The Mounties had opened up a three-game win streak with dominant performances over East Los Angeles, Pasadena City College and Rio Hondo, which pushed them closer to the top of the South Coast Conference North standings going into their clash with the Beavers.
After overcoming a rough start in the season, Mt. SAC has been smothering their conference rivals, locking down their defensive play.
"We're starting to really understand our defense and guys are giving extra effort, doing a good job of making sure we're not giving up the glaring plays or straight line penetrations that were hurting us early in the year," Mounties' coach Clark Maloney said before the game.
L.A. Trade Tech looked to challenge early, keeping the pressure on Mt. SAC though the Mounties held on to a 34-29 lead at the half.
Standout performances from forwards Aaron Dutcher (16 points, 11 rebounds) and Minfeke Sanoe (9 points, 9 rebounds), ultimately helped Mt. SAC edge past the Beavers in the second to secure the win for the Mounties.
"We just execute our defense like we know how, play hard and do exactly what we've been practicing," Dutcher said.
Mt. SAC decisively dominated the Beavers in securing rebounds leading to 17 second-chance points, and a healthy bench for the Mounties also gave the team the edge, outscoring the L.A. Trade Tech bench 31-19.
Guards Marc Howard Jr. and Darrell Williams combined for 24 of those points.
"We basically wanted to pummel them; we didn't want to play any games with them. We wanted to dominate from the beginning," Minfeke said. "Our biggest takeaway is to continue playing strong defense, continue growing each game, stay focused and continue to stay hungry."
With the win over L.A. Trade Tech, Mt. SAC improved to 11-11 overall and 4-1 in the conference, placing them in a three-way tie for first in the South Coast Conference North.
With five games to go in conference play, the Mounties have seemingly put the rough start to their season behind them and are primed for their remaining opponents.
"We're starting to mature and we're starting to understand what it takes for us to start games strong and then to close out games," Maloney said after the game.
A rematch against Chaffey College now awaits them, as they travel to their rival's home on Friday, Feb. 2, with tipoff at 7:00 p.m.  
The Chaffey College Panthers handed Mt. SAC their only conference loss on Jan. 17, and also find themselves in a tie for first alongside the Mounties and East L.A. College.
However, the Panthers are coming off a 64-39 loss to East L.A., which the Mounties look to capitalize on.
"It's going to be two very good teams and Chaffey plays very well at home; they shoot the ball extremely well," Maloney said.
"They beat us before so we're really eager to get that 'W' and we know it's a big game on Friday," Minfeke said. "We're just getting locked in."
Leave a Comment
About the Writer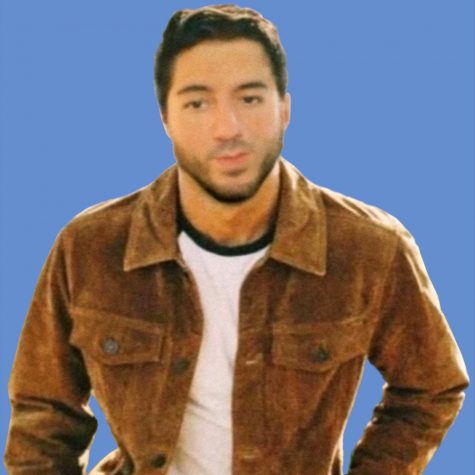 John Athan, Sports Editor
John Athan is the Sports Editor for SAC Media and SAC Sidelines. He is a journalist, multimedia producer, writer and voice talent from Greater Los Angeles. His passion for storytelling is only matched by his love for tacos. He is also a free press and community advocate with a background in social and behavioral sciences.