Men's Basketball Fall To East Los Angeles
Mt. SAC Men's Basketball endured a tough 72-60 conference loss visiting the East Los Angeles College Huskies on Wednesday, Feb. 7.
The Mounties came in to this match-up holding on to a five-game winning streak and tied for first in the South Coast Conference North standings with East L.A.
Throughout their run of conference games this season, it seemed Mt. SAC's defensive play was an Achilles' heel to their rivals.
However, the Huskies flipped the script on the Mounties in front of their rowdy home crowd, holding Mt. SAC to 27 points at the half and taking with them a 10-point lead.
"We struggled in different areas and tonight it showed up," Mounties' head coach Clark Maloney said. "They just kicked our butts."
East L.A.'s 7-foot forward Jacob Tryon and 6-foot-10-inch center Colin Bell broke up Mt. SAC's drives through the game and contributed to the Huskies out-rebounding their opponent.
Though the Mounties stayed relentless, closing the score gap to 5 points midway through the second half, East L.A. pulled away down the stretch and solidified their place atop the current conference standings.
"We have to regroup and refocus," Mt. SAC forward Minfeke Sanoe said after the game. "We really have to move on and get to the next one."
With three games to go in the regular season schedule, the Mounties remain in second place in the South Coast Conference North, boasting a 5-2 conference record and 12-12 overall.
"We have to grow up because if we don't then this right here will affect us all the way through these next three games," Maloney said after the game.
Mt. SAC now looks to bounce back at home against the Pasadena City College Lancers on Friday, Feb. 9, with tipoff at 7 p.m.
The Lancers currently sit in last place with a 1-6 conference record, but with the end of conference play nearing, every single game left matters.
"We still control our own destiny and at this point our biggest thing is we just have to take care of business and that's it," Maloney said.
Leave a Comment
About the Writer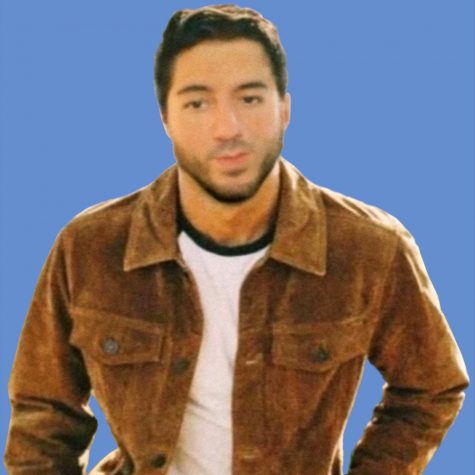 John Athan, Sports Editor
John Athan is the Sports Editor for SAC Media and SAC Sidelines. He is a journalist, multimedia producer, writer and voice talent from Greater Los Angeles. His passion for storytelling is only matched by his love for tacos. He is also a free press and community advocate with a background in social and behavioral sciences.