Women's Basketball Outlast East L.A. In A Nail-Biter
On their road to defending their second consecutive California Community College Athletic Association Championship, Mt. SAC Women's Basketball outlasted East Los Angeles College with a 66-64 away victory on Wednesday, Feb. 7.
With East L.A. stunning the Mounties, 69-68 in January, Mt. SAC looked to avenge their first of only two losses in conference play.
"The roles were reversed the last time we faced East L.A.," Mounties' head coach Brian Crichlow said. "They had the opportunity to score at the very end and they did."
Both teams came in tied for second place in the South Coast Conference North and with only a week to go until the end of the regular season, this game had major playoff implications.
The Mounties held their opponents to 12 points in the first quarter, taking a single point lead into the second, but both teams were evenly matched at 27 points by halftime.
Guard Tiana Douglas shot an efficient 8-11 from the field for 18 points, while also recording 5 rebounds and a steal.
Dominique McLaughlin (13 points, 4 rebounds, 6 assists) was equally impressive defensively with 3 steals on East Los Angeles' offensive drives.
East L.A. and the Mounties were tied at 64, with 22 seconds to go in the fourth quarter and second place on the line, but it was clutch free throws from forward Jonnae Vermillion (15 points, 7 rebounds, 3 assists) that sealed East L.A.'s fate and secured the win for Mt. SAC.
"It feels great, especially because they were talking all that trash after they beat us and celebrated like it was a national championship game, so it feels good to come to their house and get the win," Vermillion said.
With three games to go on the schedule, the Mounties improve to 5-2 in conference play and 21-6 overall.
"It was big and it shakes up the conference a little bit," Crichlow said after the game. "It also lets us know we can win games down the stretch."
Another chance at redemption awaits the team when they take on Pasadena City College at home on Friday, Feb. 9 at 5 p.m., in a rematch from January that saw the Mounties suffer just their second conference loss.
"If we can get down and be two games back, three games back of first place, and fight to get our way back up to the top, then we've done our job and we've accomplished at least our first goal of the year," Crichlow said.
"We've been practicing for [Pasadena City], waiting from them," McLaughlin said. "We're ready."
Leave a Comment
About the Writer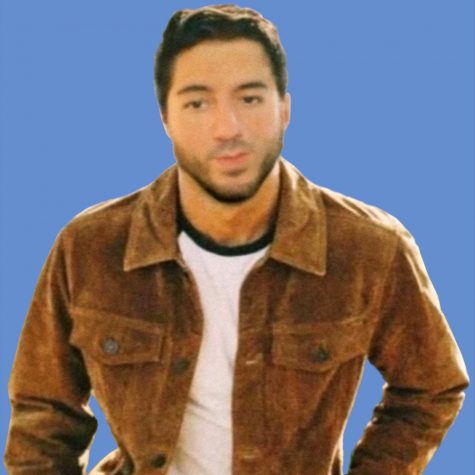 John Athan, Sports Editor
John Athan is the Sports Editor for SAC Media and SAC Sidelines. He is a journalist, multimedia producer, writer and voice talent from Greater Los Angeles. His passion for storytelling is only matched by his love for tacos. He is also a free press and community advocate with a background in social and behavioral sciences.