It's Sweet Revenge For Women's Basketball Over Pasadena City
Mt. SAC Women's Basketball is steamrolling past their competition on the road to playoffs and the opportunity to defend their second consecutive California Community College Athletic Association Championship, defeating Pasadena City College 56-41 at home on Friday, Feb. 9.
The Mounties had taken just their second conference loss in a tough road game against Pasadena City in January.
With revenge in mind and a chance to cement their spot firmly in the playoff picture, Mt. SAC came out blazing with 29 points in the first half while holding Pasadena City to 20.
Freshman guard MyJoi Adams had an outstanding performance, recording 18 points shooting 7-14 from the field, and securing five rebounds and a steal for the Mounties.
Sophomore forward Jonnae Vermillion was also assertive on boards securing nine rebounds, and shot for 14 points.
"We weren't just focused on winning, we were focused on beating them by more than what they beat us by," Vermillion said. "It felt good."
Mt. SAC blew past Pasadena City in the third quarter, outscoring their opponents 21-5 to take the game into the fourth with the Mounties up 50-25.
"We're trying to put our foot on everybody's throat," Adams said.
Though the Mounties seemingly took the foot off the gas pedal to close out the game, scoring just six points in the fourth quarter and allowing Pasadena City to score 16, Mt. SAC Women's Basketball emerged victorious, improving to 6-2 in conference play and 22-6 overall.
The Mounties have just two games to go in the regular season and will next face 4-22 Rio Hondo College in a last home game on Wednesday, Feb. 14 that will tipoff at 5 p.m.
"People were blowing them out but we only beat them by five points," Vermillion said reflecting on the last time Mt. SAC faced Rio Hondo. "Our main focus should be hitting shots."
Mt. SAC currently remains in second place in the South Coast Conference North standings so their match-up with Rio Hondo will have major playoff implications going into the last game of the season, where they visit first place Los Angeles Trade Tech.
Despite the challenges that await the Mounties, it is clear the team has their collective eyes on a third straight state championship.
"When you win state it gets everybody's attention and it just keeps building," Adams said. "It would be amazing to win three in a row."
Leave a Comment
About the Writer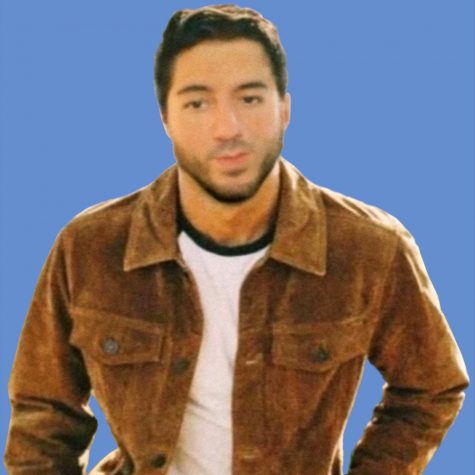 John Athan, Sports Editor
John Athan is the Sports Editor for SAC Media and SAC Sidelines. He is a journalist, multimedia producer, writer and voice talent from Greater Los Angeles. His passion for storytelling is only matched by his love for tacos. He is also a free press and community advocate with a background in social and behavioral sciences.