Mt. SAC Softball Hang On Against Cerritos
Mt. SAC Softball overcame a late six-run rally by the Cerritos Falcons to beat their foes 9-8 and earn their first road win of the season on Thursday, Feb. 8.
The Mounties were coming off a 15-0 routing of Compton College that was cut short via mercy rule and looked to keep the momentum going their way.
Mt. SAC challenged Cerritos starting pitcher Sierra Gerdts early with Ciara Granado launching a solo home run in the first inning.
Despite the Mounties wrapping up the first half of the inning up 3-0 with two added runs by Candace Haliburton and Adriana Ramirez, the Falcons stayed in the game challenging Mt. SAC starting pitcher Briana Wheeler.
Cerritos' Kayla Hernandez singled to right-center field allowing Kayla Aros and Briana Lopez to score for the Falcons.
"It definitely could have been better," Wheeler said after the game. "I walked a lot more today than in normally would have but I trusted that my defense would help me by making plays."
Wheeler went on to shut out the Falcons through the fifth inning as the Mounties added six more runs in the fourth.
"I think personally I have grown so much as a player because of the amount of practice me and my teammates put in," Wheeler said. "I also think the mental training my coaches have us do help me be a calmer player and look at the game in a different way."
Though the Falcons were down 9-2 in the sixth inning, their batting line wouldn't go away and scored six runs on the Mounties' defense to bring the game within one before Mt. SAC pitcher Jessica Olvera closed Cerritos out in the seventh.
"It was an overall great team win; our offense was on fire and our defense did their job," Mounties' head coach Rubilena Rojas said. "The biggest take away from that game was that we always need insurance runs and that it will always take the entire team to contribute."
Mt. SAC handed the Falcons their fourth loss this season and have now mounted a four-game win streak.
The Mounties will return home to take on the 5-4 El Camino College Warriors on Tuesday, Feb. 13, with first pitch at 3 p.m.
Leave a Comment
About the Writer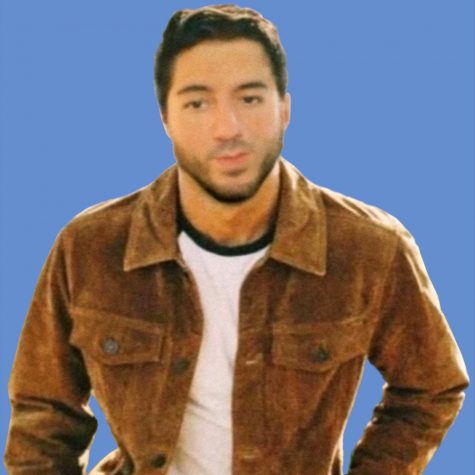 John Athan, Sports Editor
John Athan is the Sports Editor for SAC Media and SAC Sidelines. He is a journalist, multimedia producer, writer and voice talent from Greater Los Angeles. His passion for storytelling is only matched by his love for tacos. He is also a free press and community advocate with a background in social and behavioral sciences.