Men's Basketball Stomp Over L.A. Trade-Tech In Season Finale
In a climactic end to an exciting season, Mt. SAC Men's Basketball took down the Los Angeles Trade-Tech College Beavers in downtown L.A. by a score of 77-57 on Friday, Feb. 16.
Mt. SAC looked to build a string of conference wins in the last week of the schedule after being defeated by first place East Los Angeles College on the road and dropping a tough game at home against Pasadena City.
"We needed to win because based on what happened last week in dropping those two the way we did," Mounties' head coach Clark Maloney said, "It really put us in a bad spot."
With the two losses, Mt. SAC faced the possibility of being left on the outside looking in during the post-season, but a close home win against Rio Hondo on Feb. 14 served to keep Mt. SAC's playoff hopes alive as they headed into the match-up with L.A. Trade-Tech.
The Beavers sat at the bottom of the conference standings and were coming off a three-game losing streak going into their season finale with Mt. SAC.
However, the home loss to a Pasadena City team that also sat at the bottom of the standings made the Mounties eager for the opportunity at some sense of redemption.
"We wanted to play with intensity," guard Josiah Yarde said, "Play hard, play our defense and we knew that everything would fall in line."
That defense held the Beavers to 20 points in the first half as the Mounties scored 31 points to take an 11-point lead going into halftime.
The forward combo of Aaron Dutcher and Minfeke Sanoe combined for 25 rebounds while recording 12 and 14 points respectively.
"I'm so proud of them because I really challenged them since Christmas break and they've done a good job of taking the challenge to play at a level that we know we can play," Maloney said. "Every single one of them has shown a tremendous amount of growth at both ends of the court."
The guards had outstanding performances on those both ends with Yarde tallying 15 points, nine rebounds, two assists, and three steals, while Marc Howard Jr. recorded 11 points, six rebounds, three assists, and two steals off the bench.
The Beavers mounted a better second half with 37 points, fewer turnovers, and better three-point shooting than the Mounties, but it was not enough to overcome Mt. SAC dropping 46 points while out-shooting the Beavers from the field, 26-58 to L.A. Trade-Tech's 16 of 52 attempts.
"Tonight we met our goal; we wanted to go 2-0 this week and we got the two wins," Maloney said after the game. "It was a must win and I'm proud of the team because they stepped up to the challenge."
With the win over the Beavers, Mt. SAC finishes the regular season with a 7-3 conference record and 14-13 overall.
Though locked in second place within the South Coast Conference North and the regular season schedule behind them, the Mounties now wait for their post season fate to be revealed on selection day Sunday, Feb. 18.
"Right now we're at a point where we just want to get that call, want to be in it and playing" Yarde said on the team's selection day chances.
"I'm really proud of the team," Maloney said. "I'm happy for them, and now we just hope on Sunday we have a chance to play in the post-season."
Leave a Comment
About the Writer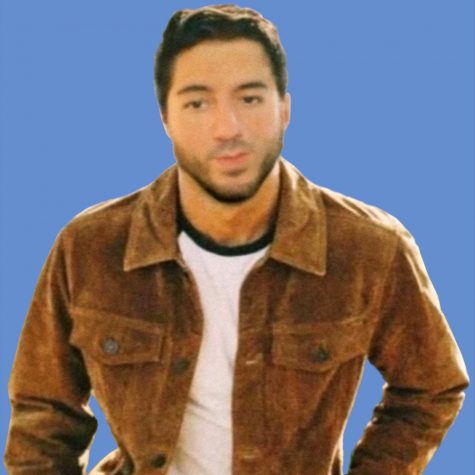 John Athan, Sports Editor
John Athan is the Sports Editor for SAC Media and SAC Sidelines. He is a journalist, multimedia producer, writer and voice talent from Greater Los Angeles. His passion for storytelling is only matched by his love for tacos. He is also a free press and community advocate with a background in social and behavioral sciences.