Bittersweet Regular Season End For Women's Basketball
Under the bright lights of downtown Los Angeles, Mt. SAC Women's Basketball endured a stunning road loss to Los Angeles Trade-Tech College by a score of 62-56 on Friday, Feb. 16 during the regular season finale.
The Mounties seemed unstoppable going into the match-up with L.A. Trade-Tech, riding a six-game winning streak hot off the heels of their 75-37 stomping over Rio Hondo, and looked to close out the regular season with their seventh straight win heading into playoffs.
The task in front of them was taking down an L.A. Trade-Tech team sitting in first place within the South Coast Conference North standings, determined to dethrone the 16-time defending conference champions in the Mounties.
"I don't think that taking second place in a conference that you've won 16 years in a row was on our goal list," Mounties head coach Brian Crichlow said. "We are in the toughest conference in the state but to be in the mix, having an opportunity to play for a state championship yet again, is a true testament to the team, their hard work, energy, dedication, and effort to the program."
Mt. SAC pressured L.A. Trade-Tech from the opening whistle, holding their opponents to 15 points in the first quarter, while holding on to a slim two-point lead.
However, a poor second quarter in which the Mounties only scored six points, left Mt. SAC trailing 28-23 going into the second half.
The Mounties' struggles continued in the third, allowing their opponents to mount a nine-point lead at 46-37 going into the last quarter of the regular season.
Despite a late surge by Mt. SAC midway through the fourth, L.A. Trade-Tech pulled away, preserving their 9-1 conference run and earning the South Coast Conference North title.
"It's just one of those deals where a win tonight could have put us in a very good position, good seed, but we didn't win so we'll see where we fall," Crichlow said after the game.
With the loss away from home, Mt. SAC Women's Basketball finishes the regular season with a 7-3 conference record, 23-7 overall, and without a conference title for the first time in 16 years.
"We want to come out stronger than what we did tonight, pick it up, get focused, and start playing the way Mt. SAC is supposed to play," sophomore guard Dominique McLaughlin said. "16 straight conferences titles and we ended that tonight, but being a three-time champ would be amazing so if everybody is dialed in and everybody works hard together, we'll make it happen."
The Mounties remain optimistic on their road to challenge for a third straight California Community College Athletic Association Championship as selection day for playoffs approaches on Sunday, Feb. 18.
"We're going to push through for the next couple of weeks hopefully and for those who have been there, it's about them leading these young ladies through the next process," Crichlow said on the team's prospects going into playoffs. "I'm proud of these girls for staying with the fight, staying in tune with what we have going on as a program, but we have the leadership and it has to step up now."
Leave a Comment
About the Writer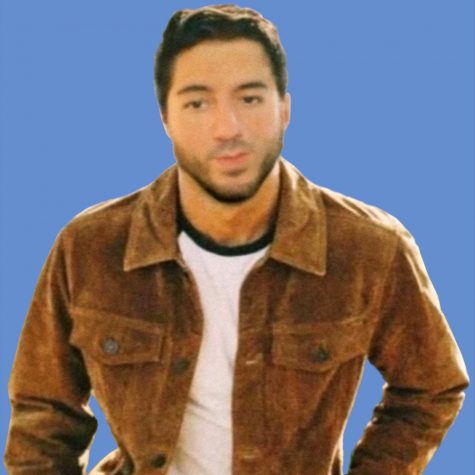 John Athan, Sports Editor
John Athan is the Sports Editor for SAC Media and SAC Sidelines. He is a journalist, multimedia producer, writer and voice talent from Greater Los Angeles. His passion for storytelling is only matched by his love for tacos. He is also a free press and community advocate with a background in social and behavioral sciences.