Mt. SAC Basketball Postseason Fate Revealed
Following the climatic finale of the regular season for Mt. SAC Men's and Women's Basketball in the double-header at Los Angeles Trade-Tech College on Friday, Feb. 16, the Mounties have learned their postseason fate courtesy of the California Community College Athletic Association.
While Women's Basketball suffered a stunning loss to L.A. Trade-Tech, decisively ending their historic 16-year streak as conference champions, the 23-7 Mounties received the number two seed in the Southern California tournament bracket.
Now they'll have to wait until Saturday, Feb. 24 at 7 p.m. for a chance to wipe the slate clean when they host the winner of the Riverside City College matchup with San Bernardino Valley.
Though the women's team received jubilating news as they get set to make a run at a third consecutive state championship, 14-13 Men's Basketball did not get the Hollywood ending to their season they wanted despite their impressive win over L.A. Trade-Tech.
The Mounties ended last season's playoff run falling to San Diego City College in the second round of the men's Southern California bracket, but will be left on the outside looking in this year, heading into the off-season.
Despite this year's results, Men's Basketball featured exciting performances from the starting squad while the program made promising gains that head coach Clark Maloney and his staff can look forward to build upon heading into next season.
The power duo of forwards Minfeke Sanoe and All-South Coast Conference North Team honoree Aaron Dutcher were a force to be reckoned with, leading the team in rebounds per-game and shooting percentage from the field.
"The one thing that Minfeke and Aaron both do is they both compliment each other's games and they're both very unselfish, they look for each other, and they both play well off each other," Maloney said on the two Mt. SAC forwards. "We are playing our best when they are touching the ball; we are a much better team, a stronger team, especially offensively when they touch the ball."
Standout performances from the guards including Darrell Williams, Marc Howard Jr. and another All-South Coast Conference North Team honoree in Corey Grant also contributed to the Mounties executing the offensive and defensive play that helped build dominant winning stretches late in the season.
"They showed a tremendous amount of growth on the defensive end and also on the offensive end, and again I'm so proud of them," Maloney said.
For Women's Basketball, head coach Brian Crichlow and his staff has built an impressive squad, with returning state champions Dominique McLaughlin and Jonnae Vermillion leading the team on the scoring front and freshman MyJoi Adams proving to be another outstanding weapon from the field since conference play began.
"Dominique and Jonnae have been here before; they're both state champions. They've played in these types of games, this atmosphere and 30-plus games while wearing a Mt. SAC uniform, so it's just second nature to them," Crichlow said. "MyJoi has really stepped up for us as a freshman and she's been that third scorer for us and our defensive specialist, so everybody is doing their job and at the end of the day I'm proud of these girls."
As Mt. SAC Women's Basketball prepares to take on their first postseason opponent on Saturday, the team is eager to make an unprecedented eighth consecutive state final appearance, defend their state title one more time, and complete another historic season.
"It's about seeing them feel that excitement, feel that joy, feel that sense of accomplishment," Crichlow said.
Leave a Comment
About the Writer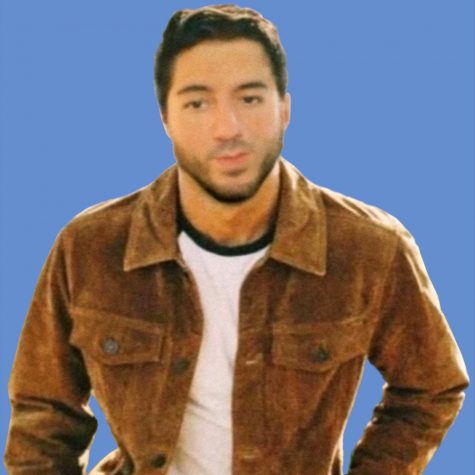 John Athan, Sports Editor
John Athan is the Sports Editor for SAC Media and SAC Sidelines. He is a journalist, multimedia producer, writer and voice talent from Greater Los Angeles. His passion for storytelling is only matched by his love for tacos. He is also a free press and community advocate with a background in social and behavioral sciences.