Women's Basketball Tears Apart Riverside City College
Mt. SAC Women's Basketball took another step forward on their quest to defend their second consecutive state championship with an 87-53 mauling of the Riverside City College Tigers at home on Saturday, Feb. 24.
After a rough end to the regular season, in which Mt. SAC missed out on a 17th straight conference title, the Mounties, being the second seed in the playoff bracket, had to wait eight days to get those frustrations out on an unlucky opponent.
Riverside City College had won the honor of being that opponent after defeating the San Bernardino Valley Wolverines at home on Wednesday, Feb. 21 and advancing to the next round.
Despite the Tigers tearing down the Wolverines by a score of 85-68, Riverside City couldn't take that momentum forward into their match-up with Mt. SAC.
The Mounties dominated the Tigers from tipoff, outscoring Riverside City 25-13 in the first quarter, and ultimately capping off the impressive first half by holding their opponents to just 24 points, while taking a 28-point lead into the third quarter.
"We just wanted to go from the beginning," Mounties head coach Brian Crichlow said. "We had been having slow starts and we wanted to push the tempo early, get up and defend, and we didn't want anybody getting settled."
Jonnae Vermillion and Tianna Burrell at forward combined for 25 points and 17 rebounds, while guards Dominique McLaughlin and Tiana Douglas combined for 26 points and 11 rebounds.
However, guard Deja Siaki dropping an impressive 22 points off the bench to outscore all of Riverside City's reserves helped solidify Mt. SAC's lineup as being too much for the Tigers to bear.
After the Mounties mounted an insurmountable 34-point lead in the fourth quarter, Riverside City's fate had been sealed.
"Whatever they were trying to get down, we wanted to disrupt them, make it harder on them, and then we played from there." Crichlow said after the game.
With their decisive victory over the Tigers, Mt. SAC advances to the Southern California Regional Championships and will take on the seventh ranked Irvine Valley College Lasers on Saturday, Mar. 3 at home.
"Irvine Valley is very fundamentally sound. They play hard, make shots, run the floor, they do a lot and are one of the best teams still standing," Crichlow said on the team's next opponent. "We have to show up and be Mt. SAC."
The Lasers ended their regular season with a close 82-79 overtime win over Riverside City and celebrated their 70-55 postseason win over East Los Angeles College by watching Mt. SAC drop 87 points on the Tigers from the stands.
"It felt awesome, especially because [Irvine Valley] was in the stands," Vermillion said after the game. "This year they've been saying Mt. SAC is mediocre, but for them to come in and see that they only beat [Riverside City] by three points in the regular season and we whooped them, it feels great, and puts fear into them."
With a trip to the state championships on the line, the Mounties aren't ready to take their foot off the gas just yet.
"If we play like this every night, we'll win a state championship," Vermillion said.
Leave a Comment
About the Writer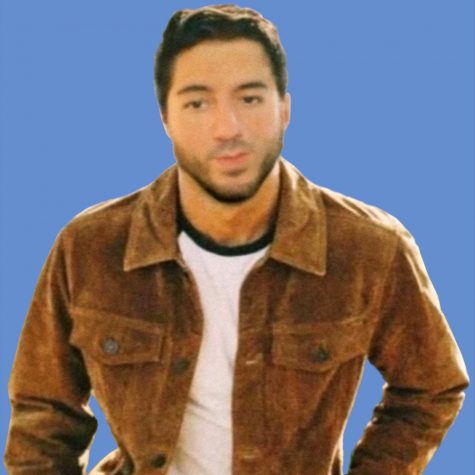 John Athan, Sports Editor
John Athan is the Sports Editor for SAC Media and SAC Sidelines. He is a journalist, multimedia producer, writer and voice talent from Greater Los Angeles. His passion for storytelling is only matched by his love for tacos. He is also a free press and community advocate with a background in social and behavioral sciences.