17 Dead, Killed in Another U.S. School Shooting #SACreacts
Mt. SAC students and faculty prepare to return for Spring semester and question their safety on campus.
On Wednesday, Feb. 14, 2018, 19-year old Nikolas Cruz arrived at his former high school, Marjory Stoneman Douglas in Parkland, Florida, at 2:21 p.m. Cruz entered school grounds armed with his AR-15 and began shooting into classrooms.
On Thursday, Feb. 15, Broward County Sheriff's Department's released a preliminary timeline that stated that the "suspect walks through all three floors, shooting several students and faculty inside the classrooms and hallways of the building."
Cruz killed 17 people – 15 students, two teachers and injured 14 others.
Cruz was found and arrested without incident by a police officer who noticed that he matched the description of the suspect. "Cruz had recently been expelled from Douglas for disciplinary reasons and was enrolled elsewhere in the district," the school's superintendent in Broward County, Robert Runcie, said. Cruz took an Uber to the Douglas campus on Wednesday, Runcie told NBC News.
A week later, the students of Marjory Stoneman Douglas High School have started a national movement by using social media to call on the government to act.
Students and faculty of Mt. SAC are currently preparing to return to campus on Monday, Feb. 26 for the Spring semester. Many of them are wondering if Mt. SAC is adequately prepared to handle a mass shooting on campus.
Jessica Sanchez, a 19-year old Psychology major, has been a student at Mt. SAC for two years. She is a peer mentor for the DREAM Program, which provides academic, career and personal support for DREAMers who are undocumented students at Mt. SAC. Sanchez is also a peer advisor for the Bridge Program which offers communities for students' academic and personal success through the structuring of the learning environment.
Sanchez was on campus when she heard the news of the shooting that took place in Parkland, Florida.
"I was scared and my heart ached for the students," Jessica Sanchez said. "I can't imagine what they went through. School is a place where students should feel safe. Sadly, that is not the case anymore."
While Sanchez said that she does feel safe at Mt. SAC, there's a part of her that remains on edge.
"I do feel safe, but, deep down inside, I am scared," Sanchez said. "Things like this can happen when you least expect it."
Sanchez added that she has not been told what to do in the event of an emergency at school.
"I have never heard of an actual protocol to follow from a professor," Sanchez said. "But I have an idea of what to do."
In the event of an emergency on campus, Jessica plans to shelter in place, remain silent, lock the doors and contact her mom.
Jessica Sanchez finds the work the students of Marjory Stoneman Douglas and others across the nation encouraging.
"We all have a very powerful tool that we often take for granted, and that is the power of our voice," Sanchez said. Jessica Sanchez also admires the determination of the students.
"I strongly admire those who are standing up for what they believe in," Sanchez said. "They are exercising their freedom of speech to demand a change in today's society."
Brenda Garcia, 19, was at home when she heard the news of the shooting in Parkland.
"I couldn't believe another tragedy like this happened," Garcia said.
Brenda Garcia also admires the activism of the students of Marjory Stoneman Douglas and others across the country.
"I think it brings a lot of awareness that there's something that needs to be done," Garcia said.
Student Trustee Corey Case, 19, was in North Carolina with his family when he learned about the tragedy in Parkland.
"I felt heartbroken. Children are our future," Case said. "The fear the students must have experienced must have been beyond imaginable. To have to live with anything like this is something I cannot comprehend."
Case added that he feels safe at Mt. SAC because of the Public Safety department.
"Our Public Safety [department] is very well prepared," Case said, "Considering our Deputy Chief of Police consistently offers school shooter training."
History Professor Kimberly Earhart was teaching when she saw the notifications pop up on her phone. She had to wait until her class finished to learn the details of what happened in Parkland.

Professor Earhart shared that the shooting in Parkland brought up the feelings she had when her own son had a situation at his elementary school in Riverside, California.

"On Halloween," Earhart said, "A person took a first grade teacher hostage and held her captive for roughly six hours."

Professor Earhart was relieved that no children were physically harmed. She still deals with this situation.

"My son still talks about the SWAT members, the teacher, and the person who took her hostage," Earhart said. " I had several terrifying minutes of not knowing what my son had seen or if my closest friends' children were okay."
Professor Earhart added that she had taken part in some training while at Mt. SAC.
"I have attended a couple of trainings at SAC regarding active shooters and I played scenarios in my head," Earhart said.
She added that she does not believe faculty needs to be armed.  She suggested that drills could help prepare students.
"Sadly, what has protected some students is drills," Earhart said. "While I am sad that this is the world we live in, drills could provide some benefit."
The activism of the students of Marjory Stoneman Douglas and others across the country reminds Professor Earhart of 1968 Walkouts that happened in Los Angeles.
"I am inspired by the strength of their voices and saddened that adults haven't fixed the situation for them yet," Earhart said.
Professor Earhart and other Mt. SAC employees have organized an event that will correspond with the Women's march taking place at 10 a.m.
"The organizers of the women's march called for a 17 minute walkout to honor the victims of Parkland and demand change from our legislators," Earhart said.
Professor Earhart hopes that more students will be encouraged to speak out.
"I hope that students will join us in writing cards to our legislators and honoring those who have died due to gun violence in our classrooms," Earhart said.
On Mt. SAC's portal, the front page there is a box labeled "Campus Emergency System." Students can add their contact info so that they can be informed about emergency situations.
There is also a box called "Active Shooter" on the right-hand side of the portal with a 9 minute informative video.
If you have any questions please contact Mt. SAC's Department of Police and Campus Safety at 909-274-4555. Visit their website at http://www.mtsac.edu/safety/.
Leave a Comment
About the Writer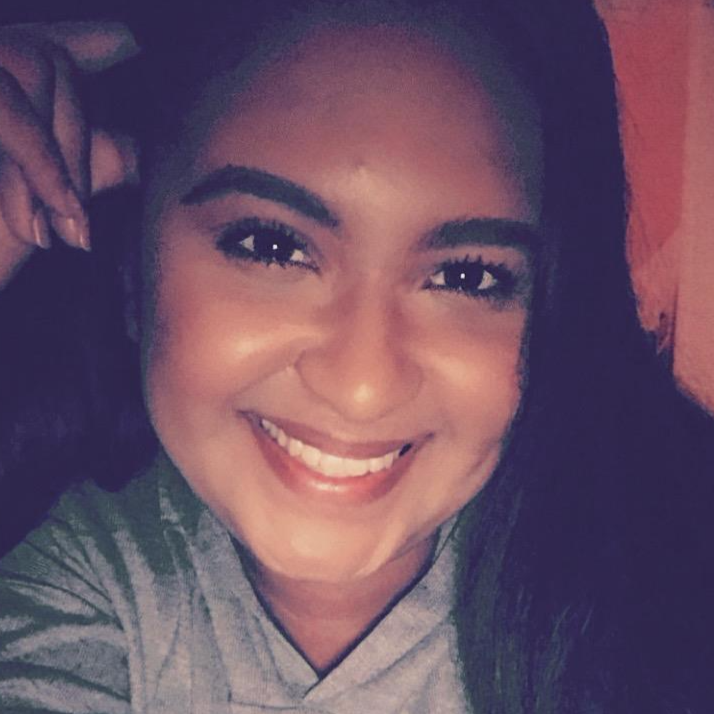 Miranda Virgen, Author
Miranda Virgen is the news editor of SAC.Media and hopes to transfer to USC. She likes to attend live concerts and entertainment events.