Women's Basketball Gets Stunned By Irvine Valley
Mt. SAC Women's Basketball unceremoniously ended their 2017-18 season and playoff campaign for a third straight state title with a stunning 76-71 loss to the Irvine Valley College Lasers, at home on Saturday, March 3.
The second seed Mounties were coming off an 87-53 trouncing of a Riverside City College team that Irvine Valley had only beaten by three points in overtime at the end of their regular season schedule.
However, the seventh seed Lasers had also put on a beating of their own to East Los Angeles College with a 70-55 win led by Irvine Valley's 6-foot star forward Kasey Smit to start their playoffs.
The game tipped off with Mt. SAC veteran guard Dominique McLaughlin dropping 11 of her outstanding game-high 31 points, before finishing with three rebounds, five assists, and five steals through 40 minutes of play for the night.
"Dominique has played 40 minutes more times this year than anybody in the history of our program, so when you have a player that's played 14 or 16 times 40 minutes a game, that's a true testament to them being a warrior," Mounties' head coach Brian Crichlow said.
Though tied at 28 points going into the second half, the Mounties were defensively successful in holding Smit to just 12 points, but that success did not translate well going into the second half, where Smit ended her night with 28 points and 13 rebounds.
"Our game plan in the first half was to not allow her to be comfortable and we didn't, but in the second half we allowed her to get comfortable in her spots where she was dangerous," Crichlow said on the Irvine Valley forward. "The things that we did in the first half, we just weren't consistent with doing them and it wasn't a big deal with letting her go off, but we just couldn't let three and four other people get in double figures, and we did that all the way until the fourth quarter."
After three quarters of play, Mt. SAC had mounted a 48-43 lead, but allowing the Lasers to go on an 8-0 run to start the fourth kept pressure on the Mounties with a 12th straight trip to the state championship tournament on the line.
"Defensively, we started fouling, started taking them to the free throw line and they capitalized," Crichlow said. "28 points for [Smit] was a good deal; I'll give her 28 points but I can't give the rest of [Irvine Valley] 15 or 14 if we are going to give one that."
The Lasers continued their assault in the fourth, ultimately racking up 33 points in the quarter to upset the defending California Community College Athletic Association Women's Basketball Champions and advance to the state title tournament.
"We broke down in the fourth quarter, gave up 33 points when we had never given up that many points in a quarter this year and that's what happened," Crichlow said after the game. "They were the better team tonight down the stretch because they got the loose balls, they got the big rebounds, they made the big baskets, and we didn't."
With the loss to Irvine Valley College, Mt. SAC finishes the season with a 24-8 record and will look towards the offseason to reload and rebuild to challenge for another state championship in 2019.
"If the freshmen want to come back and work a little harder to be a part of what we got going on, they're welcome but I'm going out and I'm looking for players who really value and understand the tradition of our program," Crichlow said on recruitment. "There's a lot of history and tradition in the program and it will keep going."
Leave a Comment
About the Writer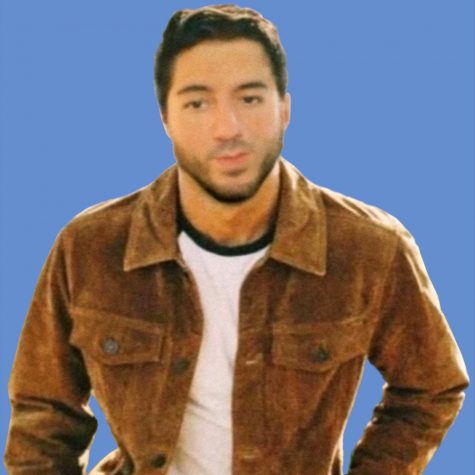 John Athan, Sports Editor
John Athan is the Sports Editor for SAC Media and SAC Sidelines. He is a journalist, multimedia producer, writer and voice talent from Greater Los Angeles. His passion for storytelling is only matched by his love for tacos. He is also a free press and community advocate with a background in social and behavioral sciences.