5 Local Places to Celebrate St. Patrick's Day
On March 17, there comes day when the people of Ireland celebrate a day of remembrance and appreciation to the Christian missionary Saint Patrick. In Ireland, the day is treated as a national and religious holiday with banks, stores and businesses closed for the day. In America, St. Patrick's Day is a day to show appreciation to the Irish culture. It is a day where the color green is specifically worn. And let's be honest, it's a day for adults to venture off at night in hopes of getting as intoxicated as possible off of commercialized Irish themed drinks and a variety of Irish branded beers at pub or breweries.
Instead of making a trip out to Los Angeles, Long Beach or any major city, why not stay local? And why not support your local businesses at the same time? Here is a list of breweries to check out this St. Patrick's Day. And be sure to pay a visit to your local place of worship this Sunday, because these places will be sure to have you confessing to Saint Patrick on the events of Saturday.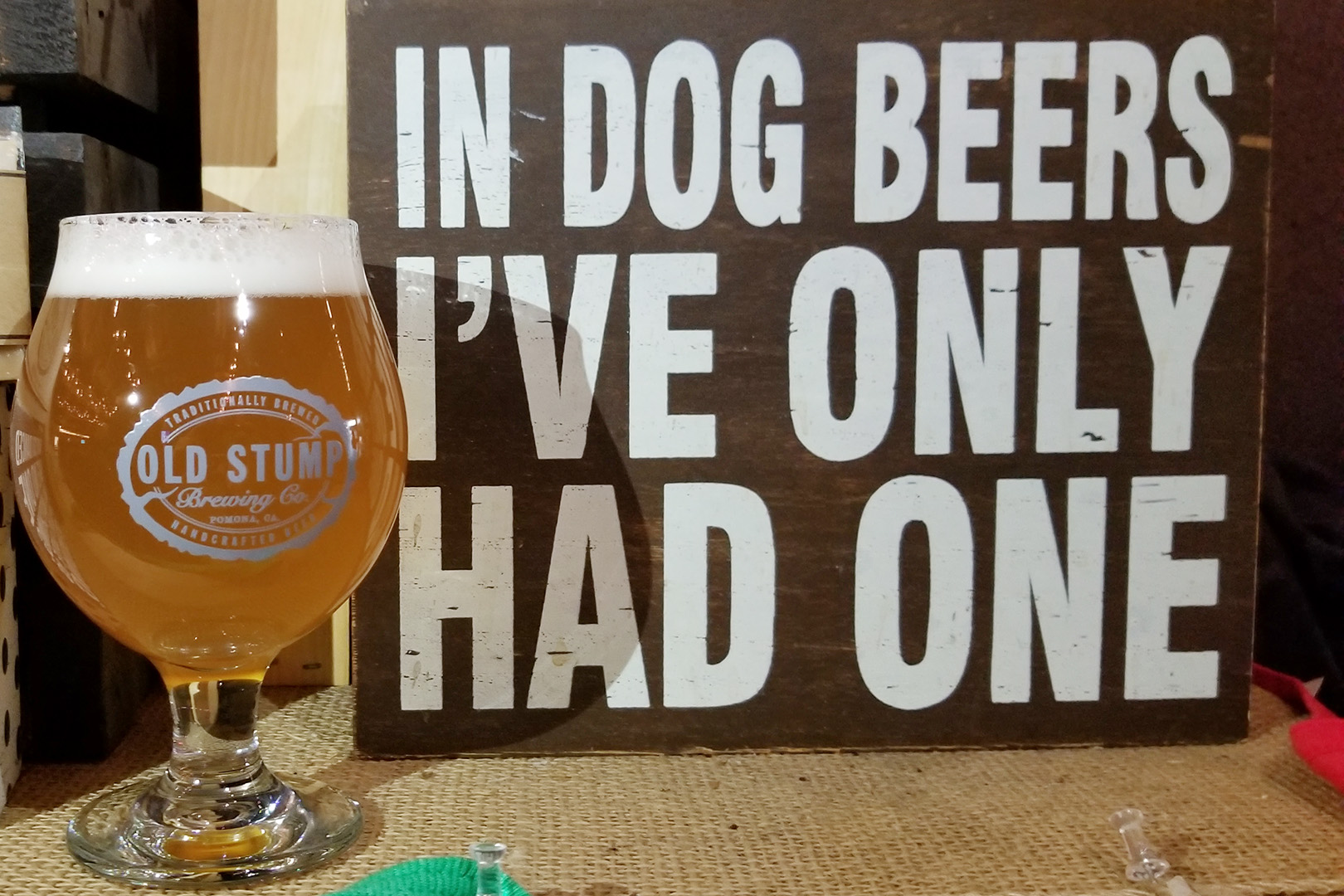 Old Stump Brewing Co. (North Pomona, CA)
Located at the Metropolitan place in North Pomona, the Old Stump brewery company offers a relaxed, yet lively, atmosphere for their patrons. With hand crafted and great tasting beer, a selection of gourmet comfort food, (not to mention that its DOG FRIENDLY), this is the place to be after a long days work at the office. With the upcoming festivities, the establishment will be having their annual St. Patrick's Day Party on Sat., March 17. The event will have beer specials starting at noon, gourmet food served from La Huesuda Tacos and Fire Fresh Pizza. In addition, there will be featuring live music from local bands Los Pendejos and Vengeance Band.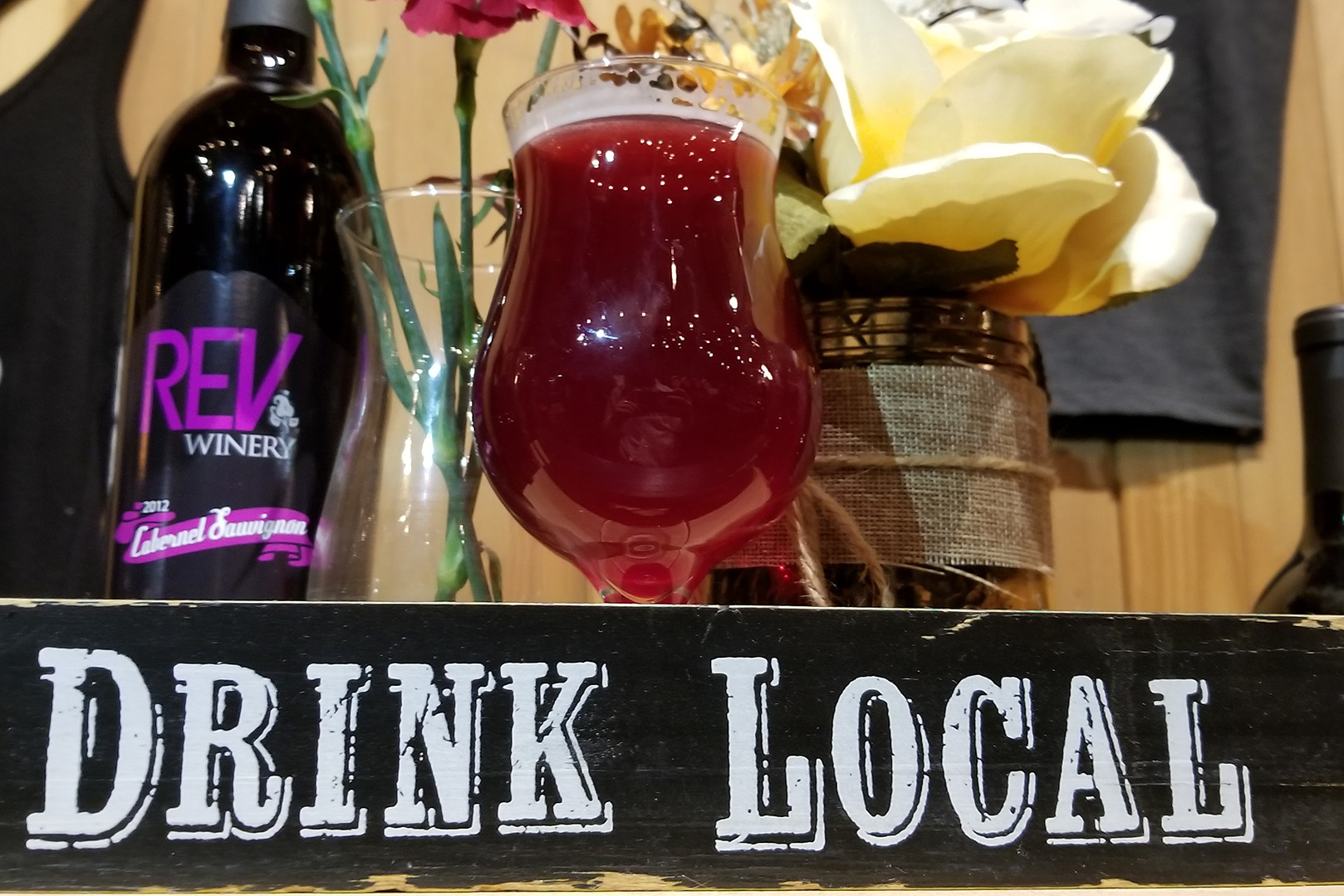 REV Winery & Brewing Co. (Covina, CA)
If you're looking for a fun and hidden spot to spend this St. Patrick's Day, then finding this speakeasy is defiantly worth looking for at the end of the rainbow. Literally, you have to call the businesses phone number in order to be let in (minus the rainbow). The REV Winery & Brewing Co. has been known for its crafted artisan beers and wines. Ring in the Holiday with the business on St. Patrick's Day for a free party in the speakeasy tasting room. They will be serving Las Hermanitas Tacos and feature many live music and performances throughout the night.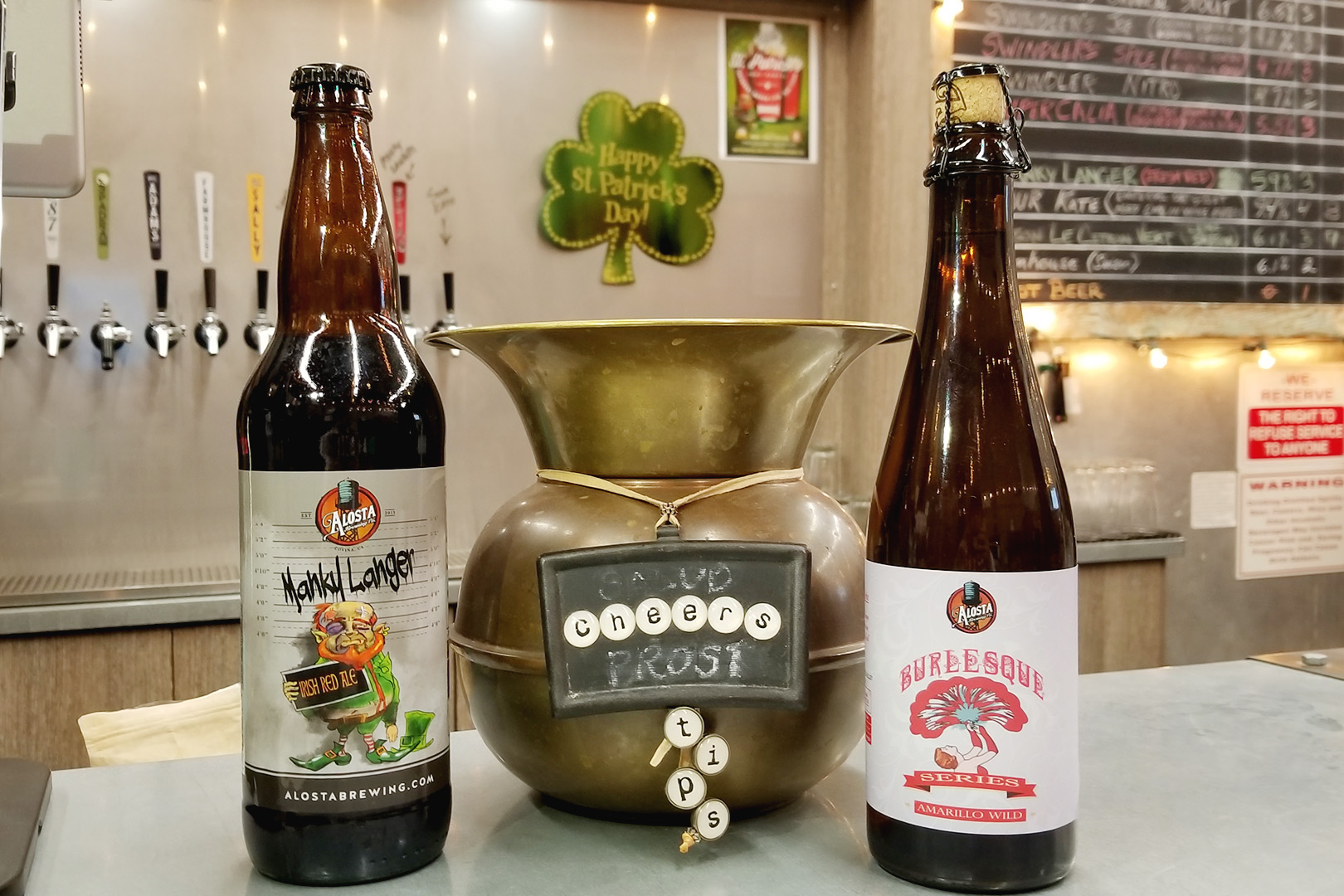 Alosta Brewing Co. (Covina, CA)
Known for their high-quailed ales, the Alosta Brewing Co. has definitely made a name for themselves amongst the community, but it's for 21 and over only. If you visit the website, and click "I am under 21" it links to Disney.com. For those 21 and over, the establishment is offering their award winning Manky Langer Irish Red Ale on draft, nitro and cask contained to take home solely on St. Patty's Day. In addition to the great beer, they will be featuring live Irish music and entertainment from the Gordon Highlanders Highland Dance Team. This event will be free, but be sure to RSVP on their website so they can let their food vendors know.
Piano Piano (Claremont, CA)
Piano Piano is known for its modern spin to the classic piano bar that draws in crowds of all ages (21+, that is). For St. Patrick's Day the location will be having an exclusive happy hour with no cover charge to get in! The specials include $4 Green Draft Beers and a corned beef hash sandwich combo that will have you going to bed satisfied at 2:00 a.m.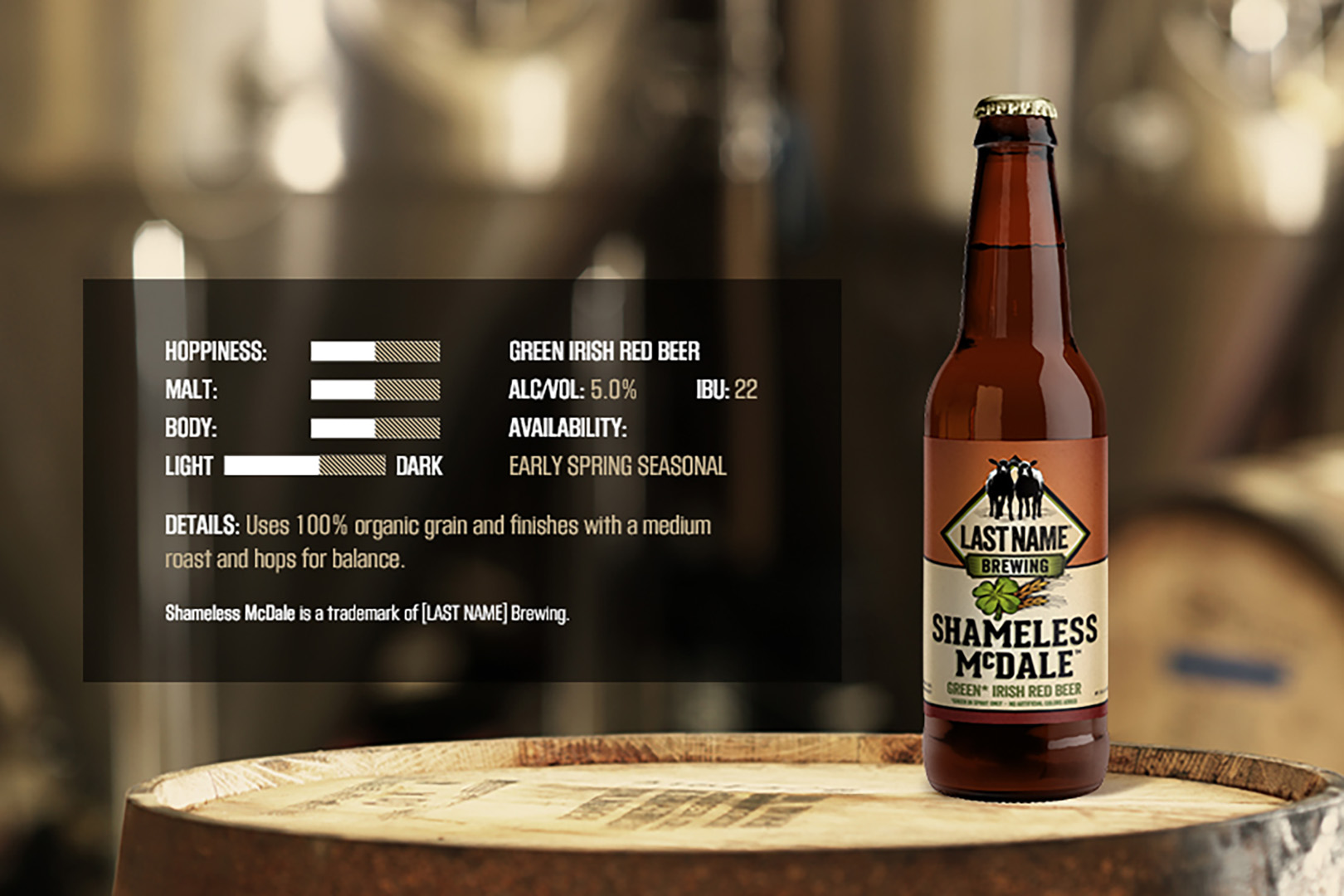 Last Name Brewing Co. (Upland, CA)
If you want to drink for a cause this Saturday, then this is the place for you. Formerly known as Dale Bros Brewery, the Last Name Brewing Co., will have part of their proceeds going to the Chefs Cycle for No Kid Hungry foundation. Head brewer, Ryan Walton, will be riding 300 miles along the coast with the rest of the participants from Chefs Cycle, in order to raise awareness for the hungry children across America. With each purchase of their St. Patty's Day glass, a child will be connected with up to 10 meals! If that doesn't sell you, the brewery will have the whole parking lot open for music, great food throughout the event, entertainment and of course fun!
Leave a Comment
About the Writer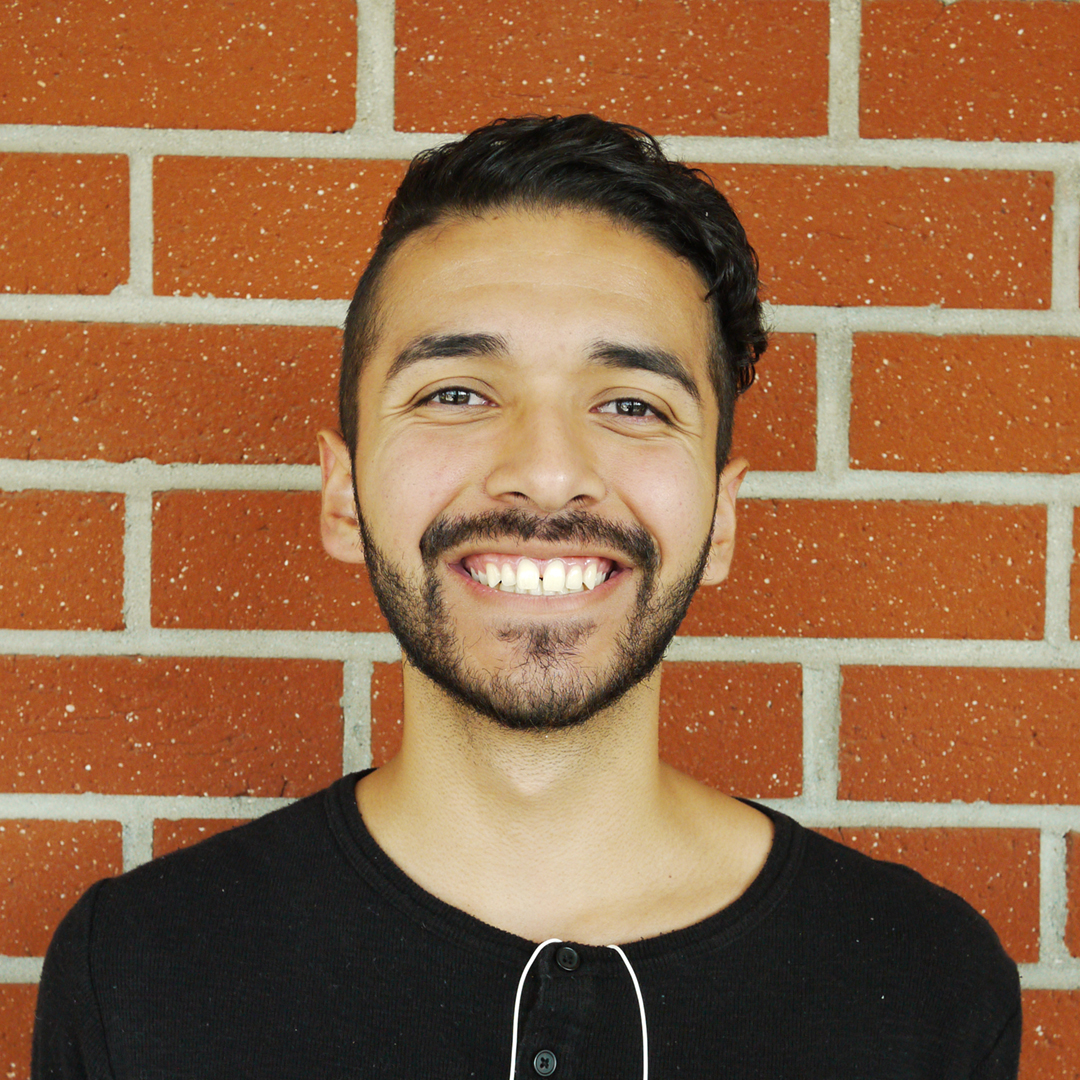 Joseph Harvey, Author
Joseph Harvey is the features editor of SAC.Media.