L.A.'s New Soccer Team Set To Make An Impact
Los Angeles' new Major League Soccer team, Los Angeles Football Club or LAFC, has started their first season on a roll, beginning with upset wins over two former MLS Cup Champions in the Seattle Sounders and Real Salt Lake.
While their biggest challenge still awaits them on Saturday, March 31 when they take on the five-time MLS Cup Champions L.A. Galaxy, this astonishing start to the season has demonstrated that LAFC are ready to play with a promising future ahead.
However, while LAFC not only looks to make an impact in MLS, this organization – owned by big name investors like Henry Nguyen, Mia Hamm, Will Ferrell, Magic Johnson, and Peter Guber to name a few – seeks to make an impact in the Los Angeles community.
In an effort to better connect with the region's huge Latin American population, LAFC's first major acquisition became the Mexican National Team sensation, Carlos Vela. This star forward's majestic performances and 63 caps with the Mexican National Team has turned heads in the soccer world and will certainly help boost LAFC's profile on the national stage.
Complementing Vela's offensive tenacity is 20-year-old Uruguayan star, Diego Rossi, who has also proven to be a success on the pitch and a hit with fans, being named MLS Player of the Week for scoring three goals in LAFC's two games thus far.

While LAFC has made it a top priority to connect with the diverse population of Los Angeles, their efforts to carve an identity with L.A. roots has also gone beyond building a team on the pitch to cater only to fans.
Mia Hamm is a two-time Olympic gold medalist, two-time World Cup Champion with the Women's National Team and arguably the greatest female soccer player to have ever come from the United States. As part-owner of LAFC, Hamm is spearheading efforts to expand the organization's footprint over to the National Women's Soccer League, the top women's professional soccer league in the United States.

To the millions of female athletes in the state of California alone, LAFC's efforts to bring a women's professional team to L.A. shows the organization's vision to provide opportunities for local female soccer players to strive for something beyond the collegiate level. To Mt. SAC Women's Soccer players and staff, LAFC represents an exciting opportunity for growth in the possibilities available for women in the sports landscape.
"It's a great opportunity," Mt. SAC Women's Soccer assistant coach Yvette Vascones said, "I know a while ago we did have a women's [professional team] and it brought in a lot of interest for the youth for something to aspire from the very young ages to college age students and it's a great thing, great motivator to know that they have the chance to play in the city that they live in."

For sophomore center-midfielder Stephania Gonzalez, LAFC's efforts to grow the game, not just for Los Angeles, but for female athletes everywhere, represents a valuable step in the right direction.
"I just think it's something that is necessary," Gonzalez said. "Women aren't given the same opportunities and the fact that they will have a team, it gives girls more of a chance to not only be inspired but to know that women can still make it and be just as good as guys."
In a sports region boasting two major league teams from every top sports league in North America, LAFC is certainly checking all the right boxes to stake a claim to the City of Angels, even in the presence of a legacy team in the L.A. Galaxy.
On top of the rivalry that is sure to grow from both L.A. soccer teams competing for the hearts and minds of fans across the region, LAFC's introduction to Los Angeles  is a welcomed addition set to excite fans and athletes everywhere.

Leave a Comment
About the Writers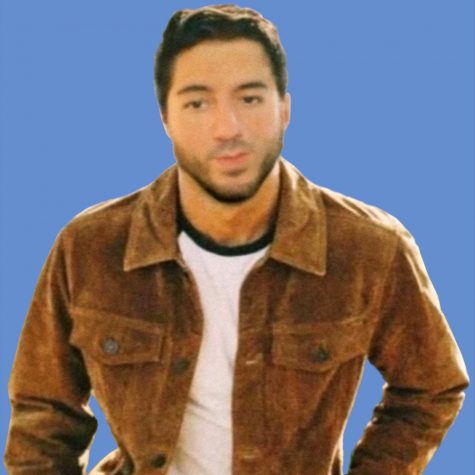 John Athan, Sports Editor
John Athan is the Sports Editor for SAC Media and SAC Sidelines. He is a journalist, multimedia producer, writer and voice talent from Greater Los Angeles. His passion for storytelling is only matched by his love for tacos. He is also a free press and community advocate with a background in social and behavioral sciences.