Classic Rock on Acoustics Makes 'No Big Deal'
If the rock legends had to play in a coffee shop, they would play like It's No Big Deal.
No pun intended, but the band is called It's No Big Deal. They played for a crowd of community college students on March 23, at the Marriott Hotel in Burbank. If you tune into Coffeehouse Spotify playlist, this is what you would listen to, while chilling out or doing homework.
This is the band you would hear at a local bookstore, coffee shop, maybe in Santa Monica Promenade across Coffee Bean. Would you get a bang for your buck if you paid to see them in concert? No, because there was no performance. Should you listen to them or buy their covers? Most definitely. "No Big Deal" would be the band that would do really well on YouTube or Spotify because of their rock acoustic covers from Bob Dylan to Hendrix.
The band started as friends sharing a passion: playing music together. It became an inside joke between them because it was 'no big deal' to find them sitting in a bench in Chatsworth High School playing their guitar, which led to the title of their acoustic-fusion band "No Big Deal."
Opening the concert with a classic jazzy theme song, and a childhood favorite amongst several generation, Nico Ramirez, 23, lead guitarist strummed the famous four chords of the 1960's cartoon theme song 'Pink Panther' as Ivan De Leon, 22, drummer and guitarist, added an extra tone with the Cajon drum. Fun fact: Cajon is Spanish means "drawer." Literally, musicians used to beat on a drawer to create musical accompaniment.
But getting into the critique as to why this is a band worth listening to, Ramirez was the star of the night. His light personality not only lighted the mood his banter with his audience, but also complimented his amazing vocals. Mimicking Vance Joy's signature soft accentuation with Bob Dylan's soulful voice, Ramirez had a deeper warmer tenor tone that fit his acoustics. Even though their lead singer Cyril Bayani, 23, couldn't make it, Ramirez filled the void with his vocals.
In general, the performance wasn't a big deal, but their music and passion came through. Even though De Leon mainly played accompaniment guitar, you could tell he really enjoyed strumming to the classical rock songs, or he could have been simply posing for the cameras. But the way he swayed to the slower tempos and tapped his head at the hard beats you knew right away he grew up with music.
De Leon was raised by a talent pianist who loves heavy metal and a Filipino classic rock artist. The passion was bound to be passed down to their offspring. Ivan couldn't stop smiling throughout the whole performance. Ramirez, on the other hand, even though there wasn't too much body moment to show how he felt on stage, his fingers did all the talking on the guitar.
You could tell how much they play for the love of music and nothing else. Playing music is no big deal for them, but their talent is.
Leave a Comment
About the Writer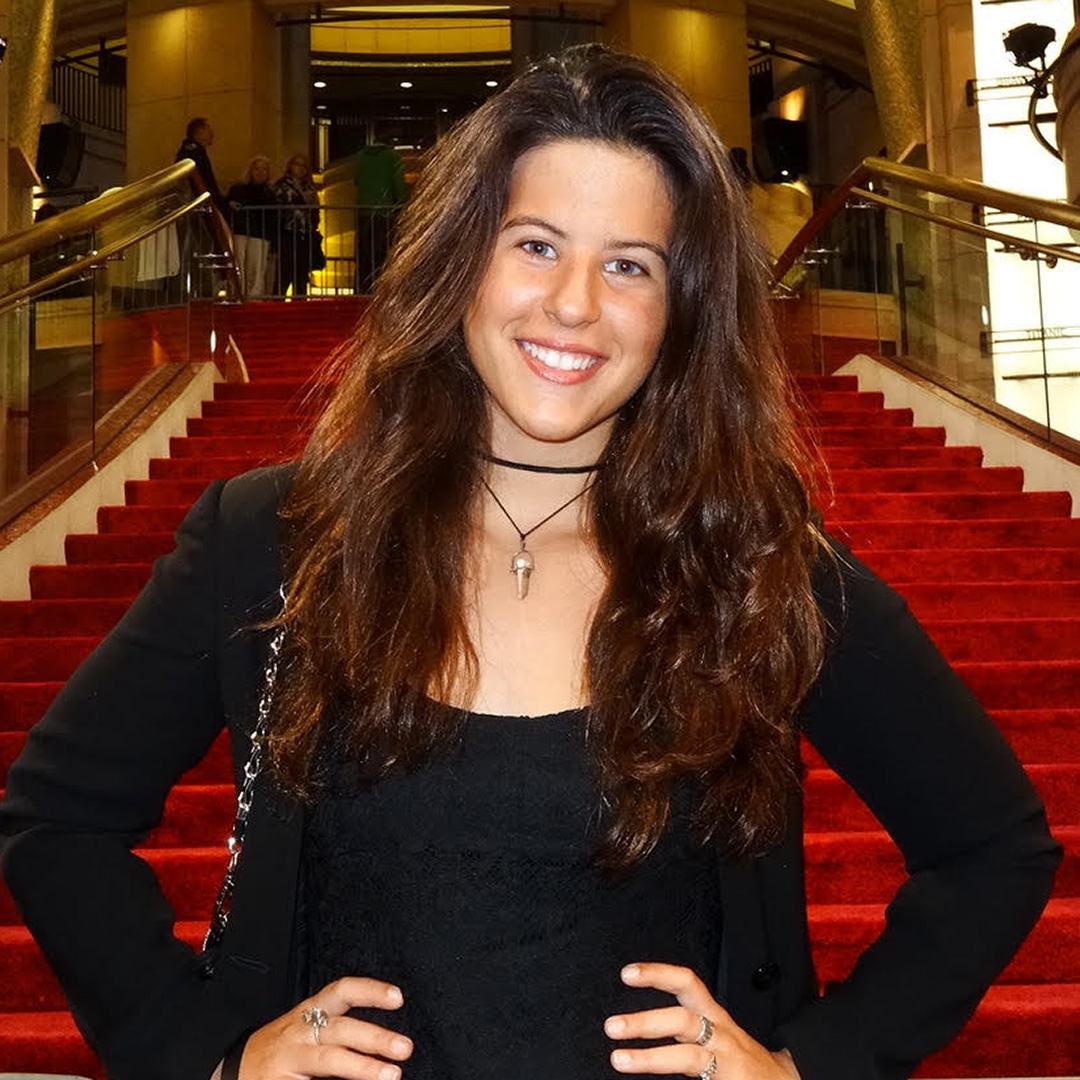 Melody Waintal, Author
Melody Waintal is the Editor in Chief for SAC.Media. She is a journalism major and has been covering red-carpet events from movie premieres to The Academy Awards since she was 15.