Six Sexy Singles at the Latin Grammy's
The Latin Grammy's turned 18 this year! Univision broadcasted the 18th annual award ceremony and to give all non-Latin-music-listeners an idea of the evening of Spanish-speaking-culture-shock, I'll give you the rundown of the top six sexy singles that ran for Song of the Year.
Quiero desnudarte a besos despacito
Firmo en las paredes de tu laberinto
Y hacer de tu cuerpo todo un manuscrito 
Winning the award this year, the song became a hit in the U.S. with its Justin Bieber remix, but the original Luis Foni's Despacito was already huge in the Latin-music-listening-community. The song starts off with "un guitarreo" famous in Spanish-style music. While almost every rap or pop song talks about love and sex, in the Latino culture, reggaetón plays with the same theme in a romanticized fashion. Despacito is the typical pop reggaetón song where Fonsi's lyrics talk about how he wants to seduce this girl without actually, saying it. He shows you. The chorus line translates to, "I want to undress you slowing with kisses. Sign the walls of your maze and turn your body into a manuscript."  Obviously, most of the meaning is lost in translation, but it gives you an idea of the style of lyrics this genre has… and why Latin lovers are known to be such sweet-talkers.
Pregúntale a quien tú quieras 
Vida, te juro que eso no es así 
Yo nunca tuve una mala intención 
Yo nunca quise burlarme de ti   
A modern twist to a slow reggaetón beat and Shakira's classic fast pace lyrics, Chantaje is the typical Latin love story, where the man doesn't know where he stands in the relationship and the woman doesn't do a good job at clearing things up either. The song is a call-and-response between the two Colombian singers Shakira and Maluma. The translation to the beginning of the song starts with Maluma saying, "Hey baby, don't leave me like that (with desire). If you don't want me, then come and tell it to my face." Shakira responds with, "Ask anyone you want. Love, I swear it wasn't like that. I never had the wrong intentions… With me, you never know. One day I say no, another day I say yes." Chantaje in Spanish means blackmail. They're calling out each other out for blackmailing the other to stay or do something in the relationship.
Ella quiere viajes con mochila
Vestirse de asesina
Besar a un picaflor
Sangrar con esas flores con espina
Celebrar la indisciplina
Con un grito alentador 
 The next artist is known for his lyrics. Ricardo Arjona speaks in, what in Spanish we call, "refran." Everything he says is a saying, metaphor, simile, personification… you name it. His music style is very particular and similar to indie music, where it's not stuck to a single genre, but is still considered Latin. The song, itself, sounds just like one he wrote back in 1994, Chicos de Plastico. If you listen carefully, the intros are almost identical except for the change in instruments; Ella is played with a Spanish-style guitar and Chicos de Plastico is with an electric guitar. Ella is the second song of his studio album Circo Soledad and is most likely the story of an ex-girlfriend he had or the symbolism of a woman coming of age.  
Cúrame, y enférmame de poco a poco a poco 
Cúrame, y transfórmame en un loco poco a poco 
Amárrame 
Dictated by a cumbia beat with the maracas and bongos with a modern twist of an electric base and a folkloric Andes flavor with a pan flute melody following the singers, Mon Laferte and Juanes, Amárrame landed Laferte a spot as the first Chilean artist in the top 5 songs in Spotify Global Top 50 playlist when it was released in February. Amárrame is a love song about holding on to "the one" and not letting go. 
Si tu boca quiere beso 
Y tu cuerpo quiere de eso 
Arreglamos 
Si tú quieres un atajo 
Y lo quieres por abajo yo te llevo bien callao 
Vente pa' 'ca  
Starting with an accordion melody, followed by the EDM remix of the reggaetón beat, Ricky Martin's Vente Pa' 'Ca gives the feel of a snake charmer playing his instrument to make the snake come out of its basket: with the charmer being Ricky Martin's soft voice and the snake is every other woman who's fallen for the gay Puerto Rican artist. In English, the lyrics are "If your lips want a kiss, and your body wants it too, let's arrange for it. If you want a piece of this and you want it from the bottom, I'll take you softly." Vente Pa'Ca, literally means "get over here" (I don't know about you, but if Ricky calls me over, I'm going). Not to forget the additional voice of Columbian singer Maluma, who once again makes it on the list of nominees for this year's award ceremony.  
Y si con otro pasas el rato 
Vamos a ser feliz, vamos a ser feliz 
Felices los 4 
Te agrandamos el cuarto 
It's worth mentioning that Maluma has now appeared for the third time in the list of nominated Songs of the Year, but this time with his own song
Felices los 4. The music is a slow pop reggaetón. When translated, the lyrics are, "and if you're going to spend time with someone else, we can be happy the four of us. I'll make the room." The song is about being happy in a different relationship after a break-up and still being able to see each other. "Felices los 4" means "happy, the four of us;" the singer's ex with her partner and the singer with his partner.   
Univision broadcasted the 18th Annual Latin Grammy's from the MGM Grand Garden Arena in Las Vegas, NV on Thursday Nov. 16.
Leave a Comment
About the Writer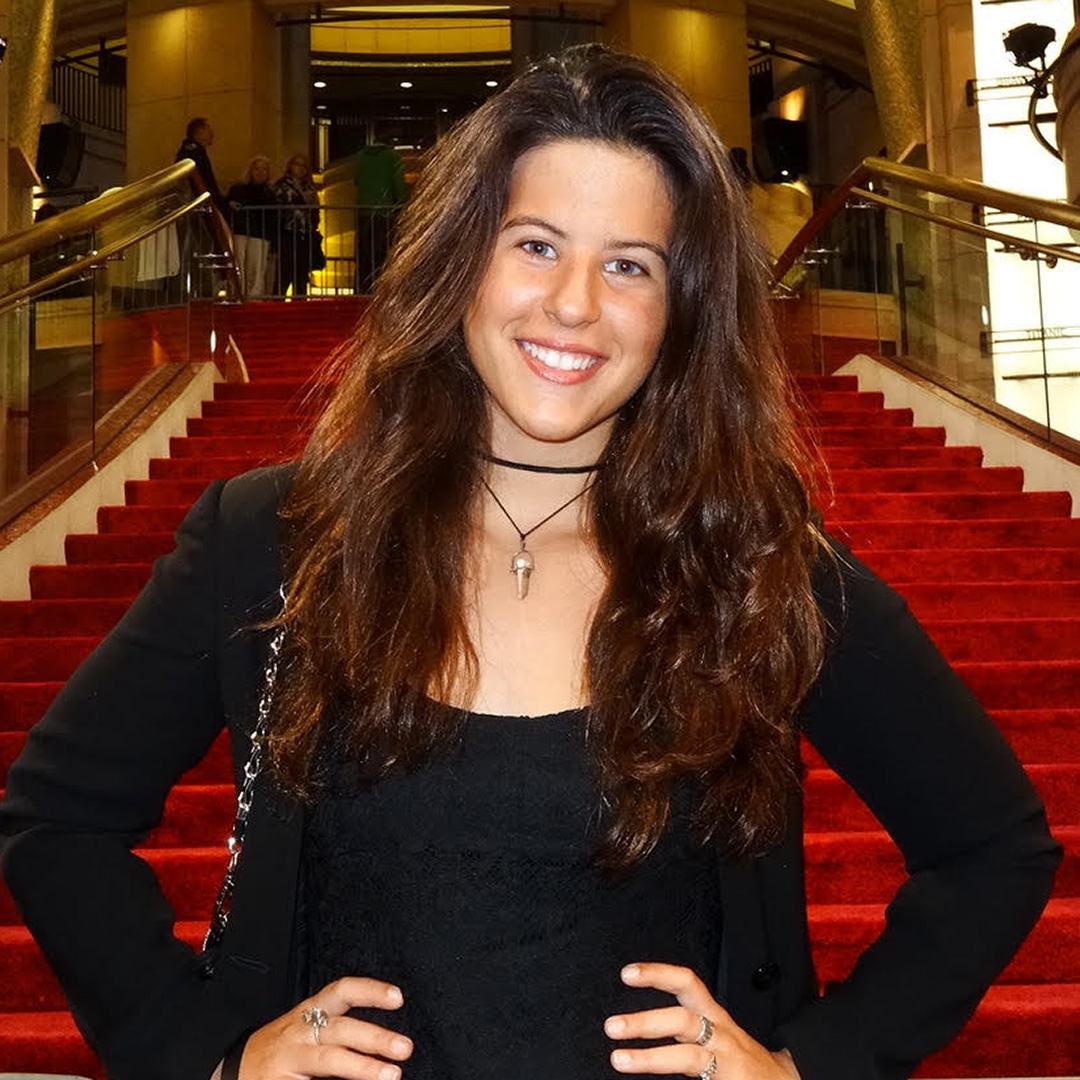 Melody Waintal, Author
Melody Waintal is the Editor in Chief for SAC.Media. She is a journalism major and has been covering red-carpet events from movie premieres to The Academy Awards since she was 15.