Baseball Goes Out Swinging In Loss To Taft
Mt. SAC Baseball put up a valiant effort trying to defend Mazmanian Field on Saturday, March 31, in a 12-8 loss against the visiting Taft College Cougars.
The Mounties had been dominating through March, only enduring two losses in their last thirteen games, and looked to cap off the month with a fourth straight win.
Taft College was coming off a five-game losing streak and needed a win of their own before conference games resumed in April.
With that sense of urgency, the Cougars were able to capitalize early on a Mt. SAC error that allowed Jacob Cruz to score in the first inning.
The Mounties saw the most damage in the second inning, with Taft's Tyler Gardner scoring off a single by Alec Olsen.
This was followed by a three-run homer from Cruz, and Jayce Gardner scoring off a double to bring the Cougars up 6-0 going into the third inning.
De'Ondre Smith had an outstanding performance after stepping up for Jacob Kampen to pitch for the Mounties in the top of the third, keeping Taft College off the boards for three innings.
Mt. SAC's batters starting stepping up through those innings with Elijah Greene and Ryon Knowles scoring off a double by Dino Miranda in the third, and Michael Sandoval homering in the fifth to open up the floodgates.
Miranda scored off a single by Chris Sandberg, who would run home on a triple by Manny Galvan's at-bat.
Galvan found home plate on an error by the Cougars to tie the game 6-6 after five innings of play.
A sixth inning that saw three runs score by Taft, only to be answered by Miranda's triple to bring Knowles home, left Mt. SAC trailing 9-7 heading into the seventh.
The Cougars added two more unanswered runs in the seventh with Olsen and Tyler Gardner scoring off Wesley Hebert's double.
Despite Derek Zavala scoring an eighth run for the Mounties off a play from Nic Sandoval's at-bat, Taft adding a 12th run in the ninth had inflicted enough damage to preserve the win for the Cougars.
"I don't want to take away from what Taft did, because they score on the bats well, but we just were a little sloppy and just didn't do anything as clearly with detail as we liked it to be," Mounties' head coach John Knott said. "We walked some hitters and we fell behind hitters, struck out on some big at-bats, so when you look at the score, we scored probably enough runs but still could have put together some bigger at-bats."
Mt. SAC still boasts a 21-8 record for the season, remaining on top of the South Coast Conference North standings with a 9-2 conference record, and will look to turn the page heading into April with a three game stand against second place Chaffey College.
"You have to move on. That's the nature of this sport and the positives were that we got some guys to play that haven't played a ton and got to see some new faces out there today," Knott said. "We haven't won anything yet, and conference is still in front of us, so we'll come out and take it to Chaffey."
Leave a Comment
About the Writer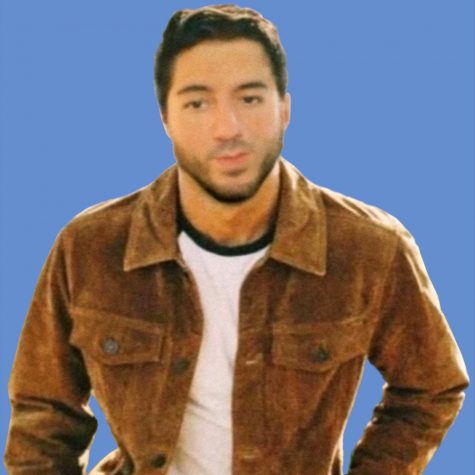 John Athan, Sports Editor
John Athan is the Sports Editor for SAC Media and SAC Sidelines. He is a journalist, multimedia producer, writer and voice talent from Greater Los Angeles. His passion for storytelling is only matched by his love for tacos. He is also a free press and community advocate with a background in social and behavioral sciences.