If there's one thing to know about me, it's that I love my Los Angeles Galaxy. The five-time MLS Cup Champions are the most decorated soccer club in North America's top flight league, Major League Soccer. I've been a fan of my Galaxy since the days the rest of the league, while in its infancy, played in cavernous National Football League stadiums and minor league ballparks.
In the last two decades, MLS has overseen the construction of multiple modern soccer stadiums for its current 23 teams and vastly expanded its footprint over North America's sports landscape. With so much growth after all these years, I think it's ironic I would be watching my Galaxy play against an east coast rival at a ballpark, even if it's within one of baseball's most historic grounds.
In 2015, New York City Football Club became the 20th MLS team and second within the New York metropolitan area, after the New York Red Bulls. NYCFC as it is alternatively named, was born out of a joint venture between City Football Group, owners of England's Manchester City F.C., and Yankee Global Enterprises, the ownership group of the New York Yankees.
For the last three years, NYCFC has called Yankee Stadium home, even as newer stadiums continue to be built for Major League Soccer's incoming expansion franchises. Despite the awkwardness of watching a soccer match at a ballpark, I quickly learned what everyone else in the big apple already seemed to know: Yankee Stadium has its charm.
As an Angelino sports fan, I can understand the challenge that comes with finding prime real estate for your favorite teams, especially considering my Galaxy play 15 miles south of downtown. Despite Los Angeles being home to two teams from every major North American league — something only New York City can also claim — just five actually play within the city's borders (Damn you Los Angeles Football Club).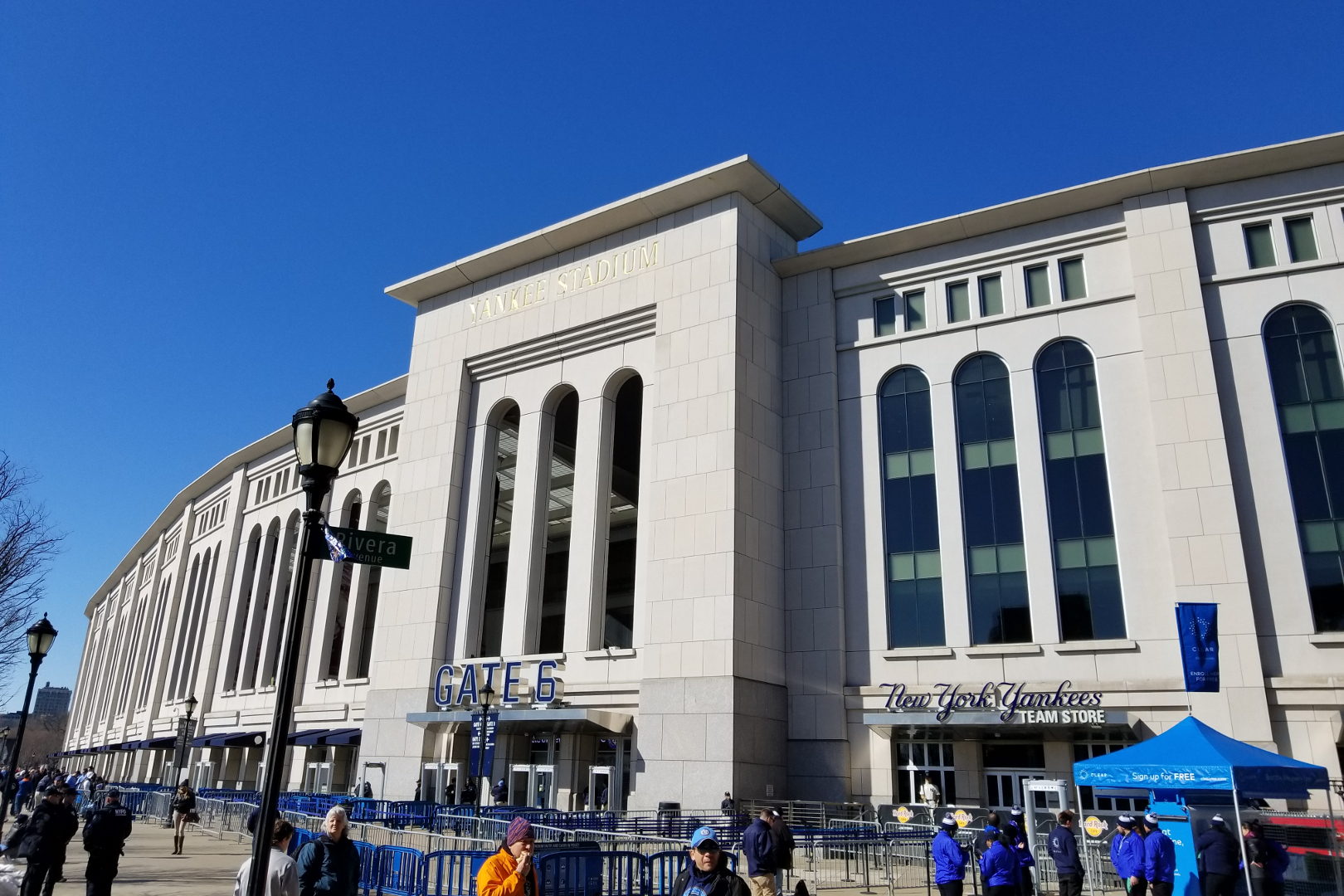 The New York Red Bulls, along with the NFL's Giants and Jets, realized the same challenges with building in New York and opted to build their stadiums in New Jersey. NYCFC has taken a different approach as a new expansion team coming into the fold within MLS, and has instead been adamant about playing within New York's five boroughs, even if that means being bunk-buddies with their big brother Yankees.
For Brooklyn native and NYCFC supporter Jesse Lind, his favorite soccer team playing in the east coast's cathedral of baseball seems like a crazy but perfect marriage.
"I'm a diehard Yankee fan and I've been one since I was a child, but I'm also a Manchester City fan, actually having traveled out to watch a game in Manchester, so when [NYCFC] was announced it was the best of both worlds for me because it was a combination of two top sporting organizations coming and bringing a team to my city," Lind said, explaining his support for NYCFC. "Not for nothing, but as far as the Red Bulls are concerned, yes, they play in New Jersey but I also cannot stand behind something that is named after an energy drink. That is not an identity."
Fellow NYCFC supporter and longtime friend of Lind, Dan Schuy, echoed those sentiments. "[Red Bulls] play in Jersey and I'm not going out there if I rarely go out to New York Giants games, because it's such a hassle to get out there and it's not convenient," Schuy said. "With Yankee Stadium, it's right by the subway and I live by the line. I don't live in Jersey so I just couldn't get into the Red Bulls."
I decided to check out NYCFC's own identity for myself and made my way to the team's season home opener against my Los Angeles Galaxy. The Galaxy were heading into enemy territory with some key injuries, visiting NYCFC after beating the Portland Timbers at home. Though I felt like I was also flying into the bad guy's nest with my ill-conceived notions of the typical New Yorker's attitude, everyone I met on my journey from the hotel to Yankee Stadium was surprisingly welcoming.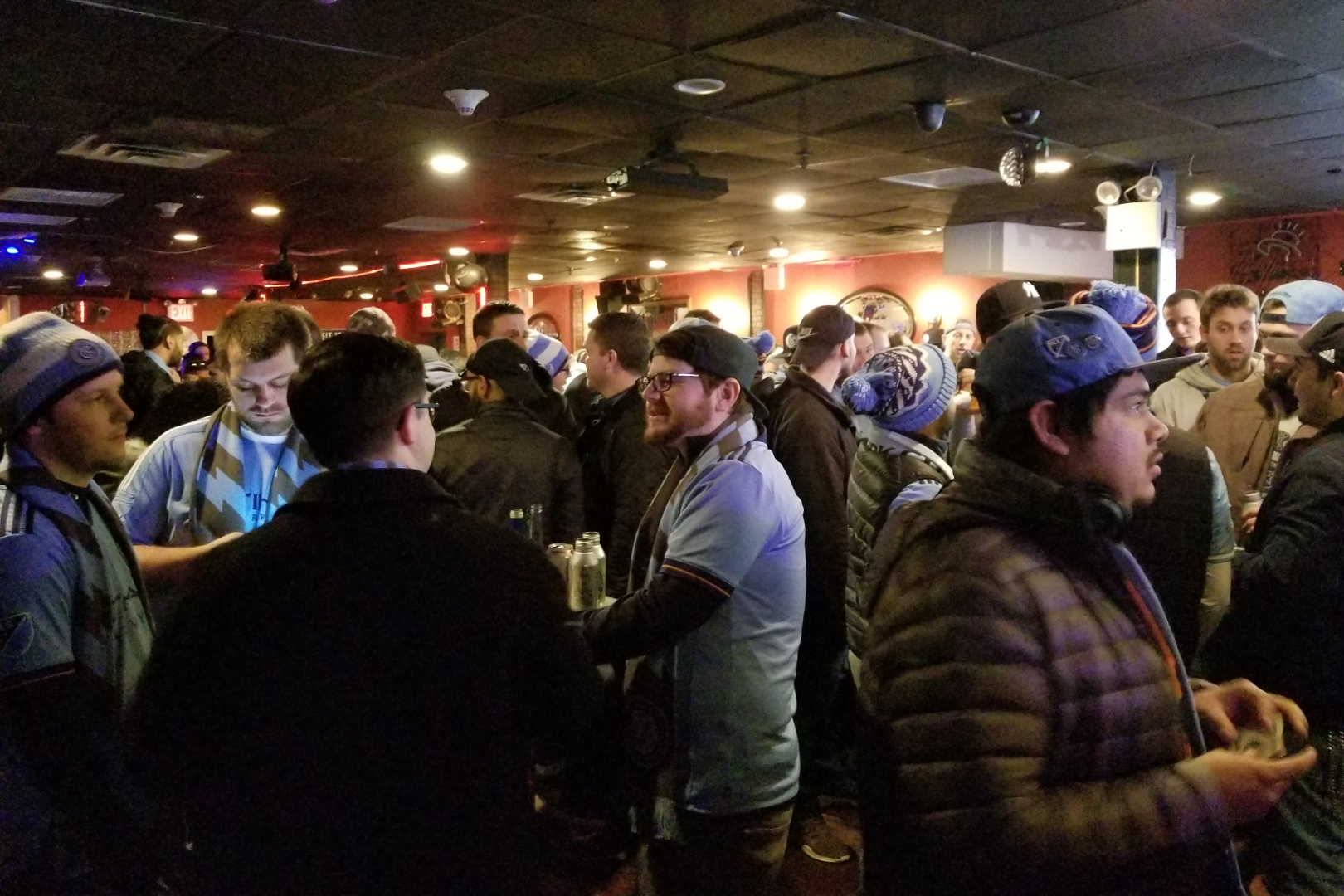 That journey began with a subway ride aboard the "D" line towards the Bronx from Manhattan, where I met the awesomely named Jason Hurt, an aspiring actor, model, and bartender at The Dugout, which is one of the go-to spots across from Yankee Stadium for any fan's pre-game and post-game hydration needs. Hurt was the first to show me a glimpse of the passion this city has for its sports culture and gave me his insight on the rituals NYCFC fans participate in before each match.
I learned from him at The Dugout that New York fans really aren't all that different from L.A. fans, especially since we all speak the universal language of alcohol (Shoutout to Jason for buying shots). After I downed my $17 pitcher of Goose I.P.A., I met Lind and his group of friends who elaborated more on the pre-game rituals.
"A lot of times you'll see us just chant on the subway. Like, you'll have a car full of people and everybody singing the same chant," Lind said. "Everyone is talking about the game. You're talking to other people, and it just brings everybody together for the most part, because you're in there for 12, 13, 14 stops for the train, but it's like you're in there with a bunch of family."
I spent a good 20 minutes talking soccer over a bottle of Heineken with Lind and his fellow NYCFC supporters while Atlanta was wrapping up their match with D.C. United. Once Lind eventually made his way into Yankee Stadium, I found myself getting booed for loudly singing "This is L.A." by The Briggs with my bottle in the air. I managed to slap hands with another Galaxy fan who stumbled into the same bar, but I soon realized it was time to get my galactic ass to the game.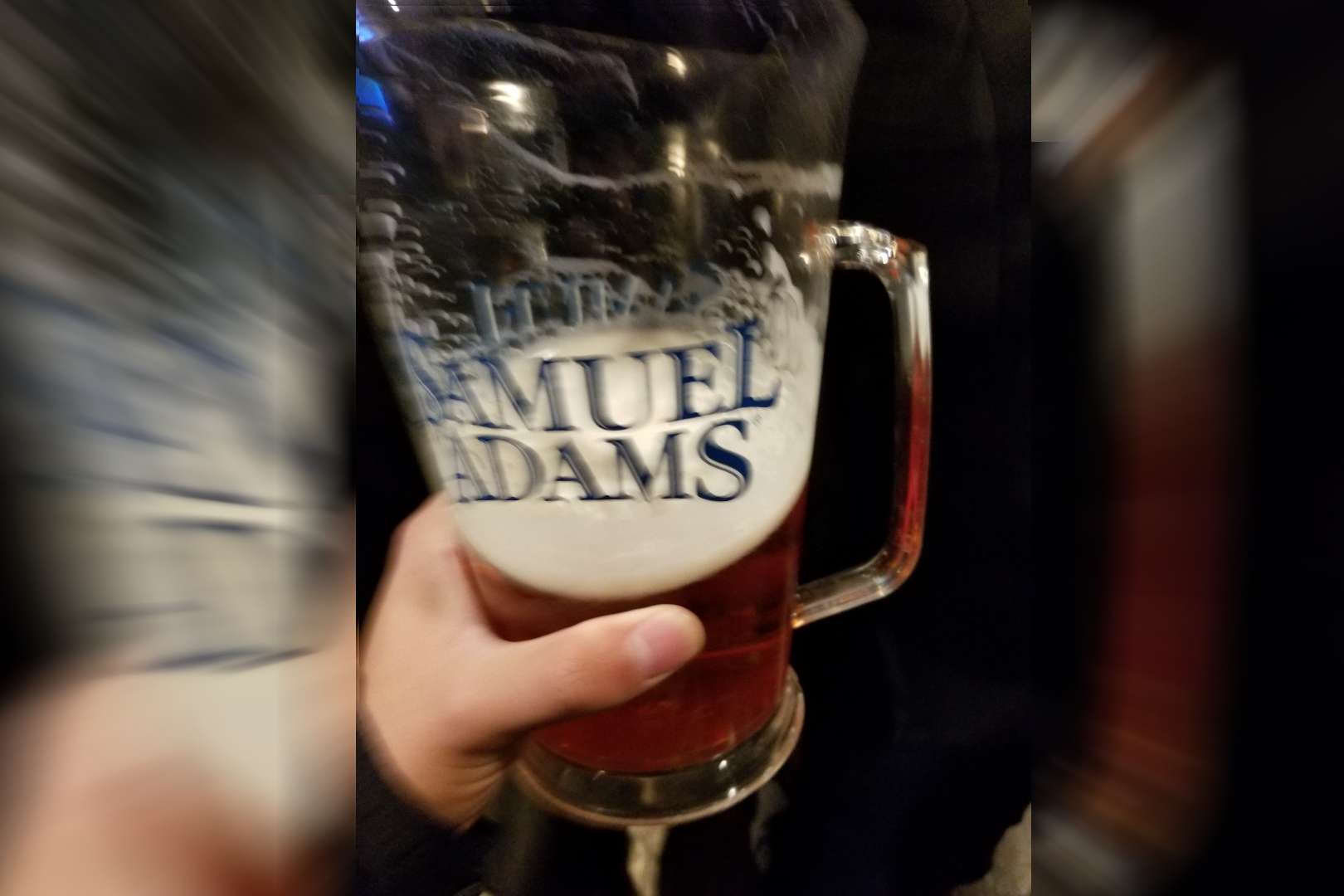 Upon entering Yankee Stadium, I ran into Lind and his crew again, who were kind enough to show me around the historic halls of this east coast cathedral while my Galaxy team was taking the field. Though not the original Yankee Stadium of old times, this modern ballpark was built in 2009, designed with elements of the former venue, and has since served as the home to the 27-time world champions of Major League Baseball.
Lind and the crew introduced me to the $30 delicacy that is the giant philly-cheesesteak sandwich from the in-house Jersey Mike's, which did an outstanding job absorbing the excessive amount of alcohol swirling about in my stomach. That amazing concoction of bread, cheese and steak was bittersweet; however, as NYCFC defender Anton Tinnerholm scored on my Galaxy in the 22nd minute of play.
My newfound NYCFC friends did an excellent job cooling me down with another beer, which I so desperately needed after getting roasted following that goal. Exactly 10 minutes later, the Spanish forward, David Villa, scored another one for NYCFC, but despite the early deficit, my ever-loving passion for my Galaxy kept me going strong. It could just have been the alcohol though.
My Galaxy finally broke through in the 60th minute, with Mexican midfielder and one-half of the Dos Santos brothers, Jonathan dos Santos, scoring on NYCFC. To their credit, NYCFC didn't falter and kept pushing my Galaxy to the brink. Ultimately a bad red card on my Galaxy's English captain, Ashley Cole, in the 85th minute seemingly sealed the deal and handed NYCFC their first home win of the season.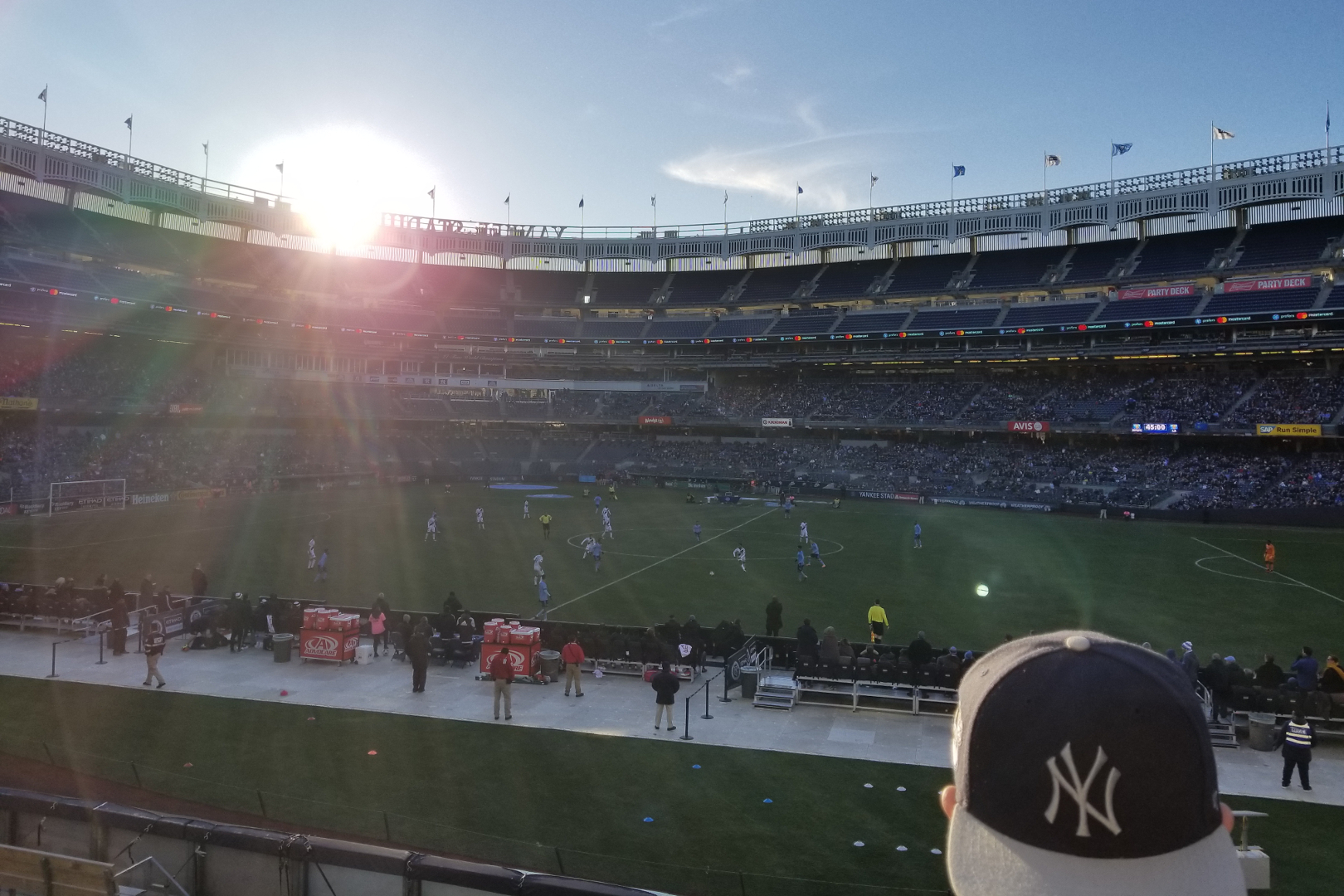 The loss didn't take away from the experience of watching the game in New York City. This team is turning the page from last season and despite some injuries to the squad, as Galaxy head coach Sigi Schmid said after the game, "It is still going to take time."
Regardless of the outcome, I unquestionably felt welcomed among my soccer brethren. The hospitality New York showed me was unexpected and outright memorable, at least by what wasn't blurred due to the alcohol.
"I have been in a couple altercations with Red Bulls fans in arguments for the most part, and not for nothing, but you got the treatment," Lind said during a phone interview after I had flown back home. "Normally we do not do that, especially with opposing fans, but when we walk past them we're like, 'ah dick!' or if you walk in at our bar wearing the wrong colors, we'll boo you."
My Los Angeles Galaxy have quite the season ahead of them in a year where a new expansion team, Los Angeles Football Club or LAFC, will try to carve out their own identity in the sports scene, much like NYCFC did in presence of the New York Red Bulls. As a fan of my Galaxy, I'll continue to stick by them just as I have for each of their record five MLS Cups, four Supporter's Shields for best league record, two U.S. Open Cups and CONCACAF Champions Cup.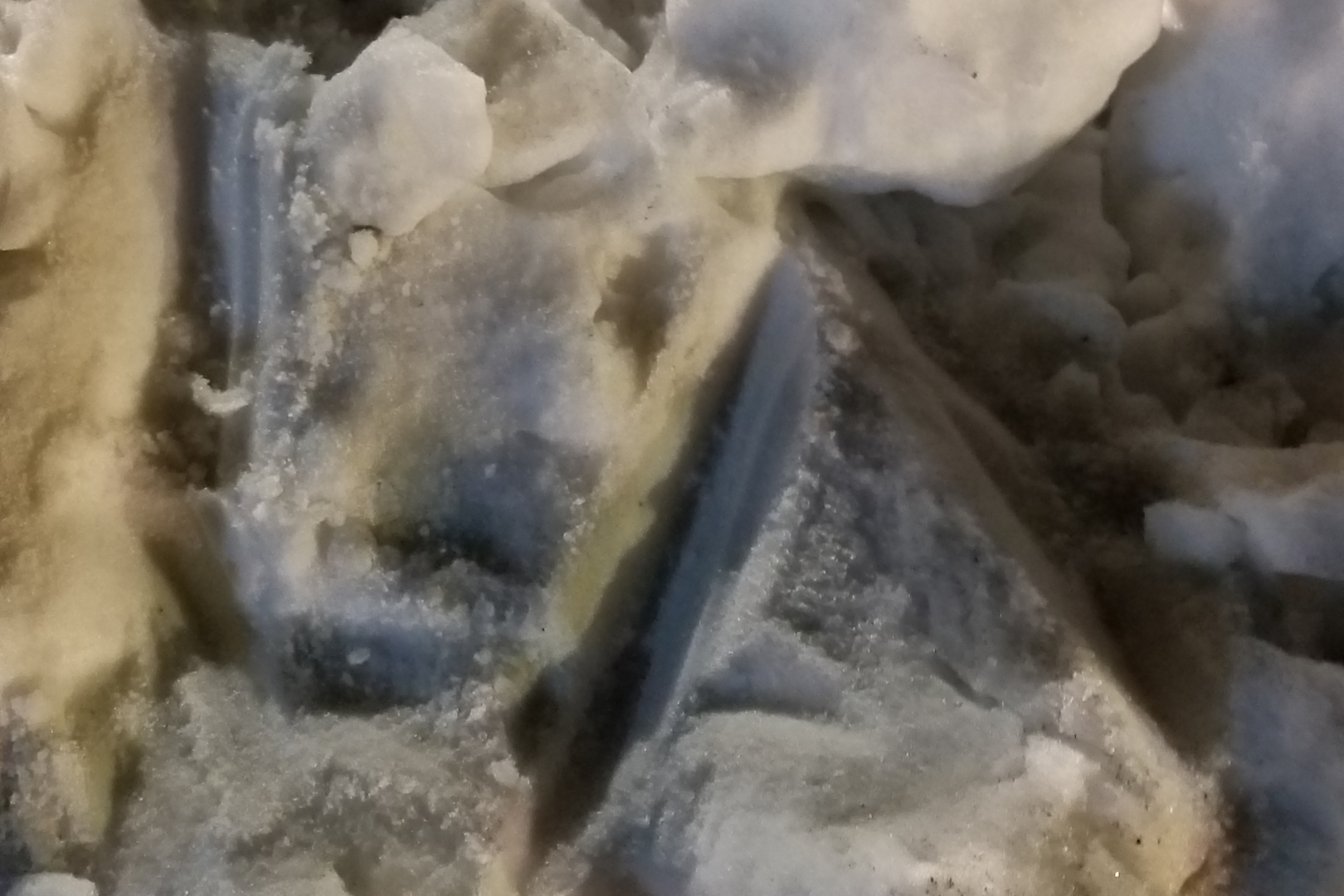 NYCFC played with class and have quite the season ahead themselves, one that their fans are eager to see through, especially come the clash against the Red Bulls. To any visiting fan deciding to pay a visit to the Bronx, my advice is to just enjoy the grub, enjoy the drinks, and remember that no matter which team you root for, everyone is there for the love of the game.
"For the most part we'll give you some kaka," Lind said. "As far as New Yorkers go, we crack jokes, but if you have a good attitude about it, we'll be cool."