Baseball Smashes Past Chaffey College
After a tough game at home against Taft College that saw the Mounties put up eight big runs in a losing effort, Mt. SAC Baseball quickly turned the page to defeat the visiting Chaffey College Panthers 9-3 on Tuesday, April 3 at Mazmanian Field.
The Mounties opened up the first of a three game stand against Chaffey with a stalemate between opposing pitchers through four innings.
Manny Galvan drew first blood for Mt. SAC, scoring off a fly from Anthony Walters against Panthers pitcher Sean McClure.
Michael Sandoval added to the lead with a double that brought home Elijah Greene and Quinn Cotter, bringing the Mounties up 3-0 to end the fifth inning.
Mt. SAC pitcher Mason Corneliussen had an outstanding performance on the mound despite being tested by Chaffey in the sixth, with Christian Valdez scoring for the Panthers off a triple by Corben Bellamy.
"I thought Mason was outstanding today with his command and mixing his pitchers," Mounties head coach John Knott said.
"He had a good change-up today to keep [Chaffey] off balance and I thought our defense played great behind him."
Later in the inning, a fly off Evan Rice would bring Bellamy home to bring Chaffey within one at the top of the sixth.
Despite Chaffey's efforts, Mt. SAC's Chris Sandberg scoring of a fly from Cotter added another insurance run to keep the Mounties up 4-2 heading into the seventh.
Corneliussen and the Mounties' defense held the Panthers scoreless in the top of the seventh, further pressuring the visiting Chaffey squad.
"It definitely gives you confidence as a pitcher," Corneliussen said.
"I've been feeling good, just spotting up my fastball, setting up my change-ups and just keeping [batters] off balance really well."
The Mounties kept the momentum going with Sandoval's single in the seventh bringing in a run from Walters, before reaching home plate himself off a Panthers error.
Chaffey was left to scramble for some offense until a fly off Rice brought Valdez home in the top of the eighth to close in on Mt. SAC's 6-3 lead.
However, the Mounties stayed relentless and added three more runs in the bottom of the inning before Zach Bromstead took over the mound in the ninth and secured the home win.
"I thought it was a total team effort and we had a number of guys make some great plays," Knott said after the game.
"Hopefully with each game it's a combination of guys that are contributing, not just one or two, and even if you make an out, you make it tough on the pitcher, seeing some pitches and making them work."
The Mounties will return home for the last of three games versus Chaffey on Saturday, April 7 with first pitch at 12 p.m.
With the final month of the regular season underway, Mt. SAC already looks primed and ready for postseason baseball.
"I just want us to keep going and see how far we can go in playoffs, so I'm pretty excited," Corneliussen said after the game.
"We're trying to go one game at a time, and we'll take this one and enjoy it," Knott said.
Leave a Comment
About the Writer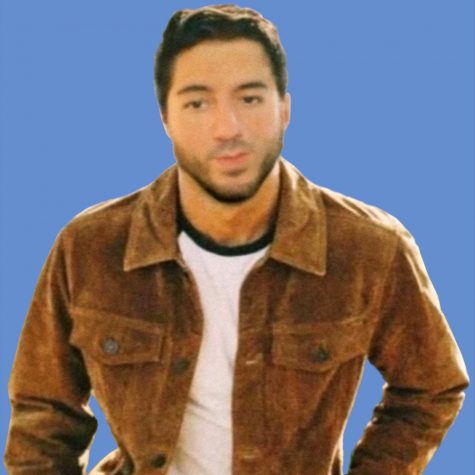 John Athan, Sports Editor
John Athan is the Sports Editor for SAC Media and SAC Sidelines. He is a journalist, multimedia producer, writer and voice talent from Greater Los Angeles. His passion for storytelling is only matched by his love for tacos. He is also a free press and community advocate with a background in social and behavioral sciences.