Remember taking those tests to start school at Mt. SAC? Now there's a new questionnaire to determine placement.
This new assessment questionnaire, introduced on April 2, can even be taken by those already attending Mt. SAC, to reassess skills and placement.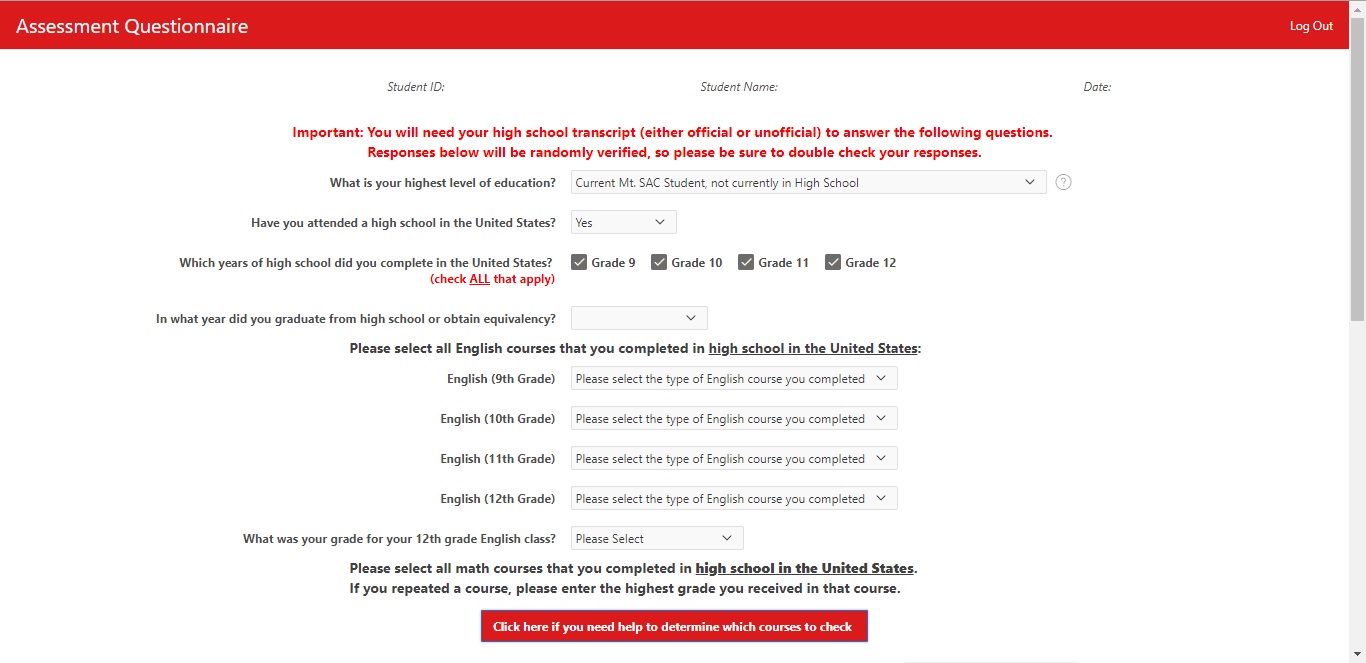 This is optional, and they only take the higher results, meaning there is nothing to lose in retesting, as the promotional flyer states.
Letty Guerra, 19, psychology major said she would take it after hearing its benefits. Although she did not hear about the AQ prior, when she found out about the questionnaire she found it "cool" and was encouraged by the potential to improve her placement abilities.
Like many others, Guerra took a placement test beneath her abilities. When she took the second math level placement test, she clarified that she only took the level two to guarantee she passed.
Others, like Alex Pinedo, 22, vet tech major will not get much use out of the AQ. Pinedo said the placement tests were too long ago now to even consider taking this fancy new AQ.
At this point, he has already taken his required English classes and does not feel the AQ would be useful to him because of where he is at.
Pinedo mentioned that he still needed the reading test, which can be taken along with the English placement test at the current moment.
Although the AQ only pertains to English and Math, it addresses one major issue of the placement tests – wait time.
Where it would take a week or longer to get results for the placement tests, the AQ can remove holds in seconds, taking the wait time out of the equation.

Though faster, it requires students provide more information that was previously not required. Students now need to report their high school GPA and past grades in English and Math for placement in those subjects.
In exchange for providing information, students may not have to deal with an intimidating or potentially limiting test.
The days are numbered for the old four level math test, that prospective students used to choose a level from. The AQ will significantly cut down on the number of tests taken for Math and English, and may actually replace the need to even take a test if filled out correctly.
Even though students are now placed automatically, in regards to their academic merit, they can always take a lower level course than where they were placed at.
For more information regarding the Assessment Questionnaire, it can be taken here.