Seven Candidates Cover Issues, Meet With Voters
Five democrats and two independent candidates for the 39th Congressional District spoke to potential voters at a forum held by Associated Students inside the Student Life Center on Friday, April 13.
With the June 5 midterm elections approaching, and the power of the vote being demonstrated in the 2016 presidential election, the 39th District race is being watched.
Democrats hope to flip the district following Republican Edward Royce's decision to not seek re-election this year. Royce has held a seat since 1993, serving on the 40th District from 2003 until 2013, and presiding over the 39th District for all other years of service.
Regardless of political affiliation, this is a time where a vote can make change. Hoping to make a change were panelists Sophia Alexander (AIP), Gil Cisneros (D), Steve Cox (NPP), San Jammal (D), Herbert Lee (D), Andy Thorburn (D), and Mai Khanh Tran (D).
Each speaker had two minutes to answer prepared questions, and one minute for the questions collected from the audience on index cards.
Mt. SAC Political Science Professor, Kelly Rivera, acted as the moderator for the panel while Richard Afdall, 35, and Daniel Alexander Garcia, 21, the vice president and president of the Political Science Club, respectively, were in charge of keeping the panelists timely.
Afdall and Garcia timed each candidate for the allotted two minutes, holding up one of three signs depending on how much time they had left. They ended up raising them 196 times, with each sign labeled "one minute," "30 seconds," or "wrap up."
The forum was broken down into roughly two hours.
The seven candidates shared 28 minutes for introductions and closing remarks. The largest section of the forum were the 84 minutes dedicated to a mix of topics and questions from the A.S., Political Science club members, and students outside the organizations. The audience was left with 14 minutes, where candidates spent a minute each on two audience questions.
Even with two hours seeming like a long period of time, the forum only provided a glimpse on each candidate.
The main section of questions covered how the candidates got started, which committees they will focus on, their views on immigration, education, campus safety, equity, and partisanship.
Education and campus safety were particular topics of interest.
Jammal led the discussion on education and said, "I still carry student debt."  He further explained it was important to lower the cost of education, and that at some point free college will be reached.
Instead of lowering costs, Lee suggested more scholarships and jobs after calling the tuition hike bad.
Thorburn followed up on Jammal's ideas of free college. He stressed the importance of having students pay the lowest amount possible, and offered a similar approach to Lee by calling for a wide array of jobs.
Continuing on the "free" line of thinking, Tran called for debt free community colleges and true loan forgiveness.
One panelist cited other countries to explain their plans for education. Alexander explained the European and Australian models regarding education, and advocated for a set interest rate with a maximum cap and a "pay as you are able to" plan.
Instead of a set interest rate, Cisneros called for zero percent college loan rates and the ability to refinance college debt.
Similar to Jammal, Thorburn, Tran, and Cox approved of free college. He explained public college was tuition free in the 1960s and should be again with loan forgiveness.
Regarding campus safety, however, the discussion was split between talks on guns and sexual harassment.
Lee addressed needing the right tool to protect people, while Thorburn advocated for less guns and to root out money in politics.
Tran advocated for collecting more data on gun violence, and brought up prevention of sexual assault.
Alexander found sexual harassment a top issue when she was president of A.S., and seeks to fund escorts and stop the boyfriend loophole.
Cisneros urged for an assault weapons ban, claiming the AK47 is the same as M4, despite conceding that one is semi automatic.
Cox countered this notion, explaining the difference and difficulty of trying to control 350 million guns. Cox prefaced that he despises the NRA himself, and that the issue can be solved through socioeconomics.
Jammal indicated there needs to be education and training in regards to sexual harassment, and that both sides need to come to a consensus on mental health.
The next big issue was partisanship.
For those that align themselves with political parties, the two independent speakers rejected the notion of voting by party line.
Alexander considers such partisan thinking the "singular worst disease" that makes Congress ineffective.  Similarly, Cox believes and runs on the platform that the parties are the problem.
The five candidates that identify as Democrat had their own views on partisanship.
Instead of addressing partisanship directly, one panelist differentiated themselves from the party. Tran explained that even though this is a polarizing environment, she listens as a care provider, and does not see that kind of active listening in Congress.
Also providing a personal trait to differentiate themselves from the others, Cisneros said his military experience would help bring people together to complete missions, as currently "leadership is the problem." Cisneros also described partisanship as the "biggest problem we have today."
Jammal took a different approach. Although he brought up his green initiatives and his experience in government, he took partisanship to the audience. He encouraged the voters in the audience to "shape who goes into Washington." For his party, he advised "shape what kind of Democrat you want."
Lee also referenced his own party.
"Partisanship is necessary to pass laws, but also can be evil," Lee said.
When clarifying his position, Lee held a similar view to Jammal, "if you don't vote for me, vote for a Democrat."
Thorburn, like Cisneros and Tran, focused on his personal attributes, explaining how he has made partnerships around the world since 2005, and that he has the skill set to make partners through finding common ground.
Following these prearranged questions, they fielded two audience inquiries.
The first audience question regarded the candidates' position on China's president, trade, and Taiwan.
The second inquired about justice system reform, a follow up of the prior "equity" discussion. This question specifically focused on overpopulation, private prisons, and reintegration.
All candidates described the president of China as strong, explaining the effects of his consolidation of power. The general consensus was to support Taiwan, and to look into making trade more equitable.
For the justice system segment, each candidate brought something new to the table.
Regarding the prison system, Cisneros said, "no one comes out of prison rehabilitated."  This was followed by Cox, who said that increasing penalties does not deter crime.
Jammal said private prisons should not be a focus and referenced an inmate that only learned survival, and ended up becoming incarcerated again.
Lee added that criminals should be jailed and locked up, while Thorburn argued for a decriminalization of drug addiction, saying the real problem the system has is racism.
Alexander said the system is "flawed in the first place, racist in the latter" and Tran summed up the panelists thoughts by saying the "current criminal justice system is not just."
Finally, the candidates made their closing statements and the forum ended. The forum's end resulted in a meet and greet, allowing students to get to know the candidates more.
The forum was made possible by Professor Rivera, Afdall, Garcia, A.S. President Brian Moon, A.S. Political Senator Matthew McBride, and the seven candidates.
It was also streamed live by SAC Media on Facebook, along with a brief overview of the district that covers parts of Los Angeles, Orange and San Bernardino counties.
Leave a Comment
About the Writer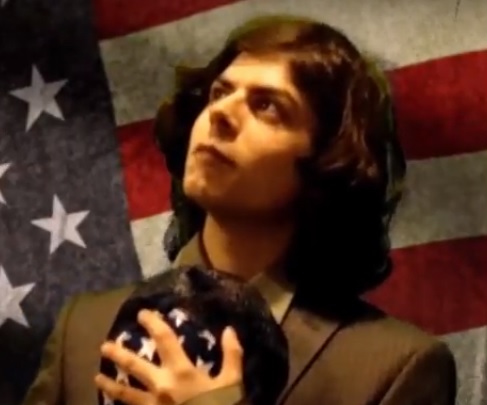 Joshua Sanchez
Joshua Sanchez is the former Editor in Chief and News Editor of SAC.Media. He was previously the managing editor of LAHS' student newspaper,
The Conqueror
. A portfolio of his reporting work can be found at
jdjoshsan.wordpress.com.