Baseball Rolls Over The Roadrunners At Home
With only three home games remaining in the regular season for Mt. SAC Baseball, the Mounties successfully rolled over the Rio Hondo College Roadrunners at home with a 7-3 victory on Thursday, April 19.
The Mounties remain in first place of the South Coast Conference North standings going into the final few games on the schedule.
Mt. SAC's offensive side has contributed big to that distinction, having recorded 13 or more runs in their last four games, and at least eight runs in every game since March 24.
Heading into the home matchup versus the Roadrunners, Mt. SAC had already affirmed their dominance over Rio Hondo with an emphatic 13-0 away win on April 17, but holding on to that momentum proved to be a challenge.
Mt. SAC's Mason Corneliussen and Rio Hondo's Isaiah Ramos pitched to a standstill through four innings before Quinn Cotter opened the floodgates for the Mounties, hitting a double that brought Chris Sandberg home in the bottom of the fifth.
From there, the Roadrunners seemed rattled, allowing Cotter to score off an error and Elijah Zaragoza to score on a passed ball, putting Mt. SAC up 3-0 heading into the sixth.
That inning saw the Mounties tack on another run with a single from Kyle Koontz that allowed Brandon Bradshaw to score.
In the seventh, the Roadrunners finally broke through past Corneliussen's outstanding pitching, as Aiden Gutierrez singled to bring Steven Mendoza home.
Mt. SAC answered back in the bottom of the seventh with a big double from Anthony Walters that allowed Elijah Green and Zaragoza to score on the play.
Walters would reach home off another error by the Roadrunners to add a seventh run for the Mounties heading into the eighth inning.
Matt Garcia took over the mound for Mt. SAC to try to hold Rio Hondo down but the Roadrunners weren't ready pack it up just yet, as Josh Sabajan grounded out to first base, which allowed Nick Ybarra to advance to third and Marcos Rivas to score.
Rio Hondo added another run off an error by the Mounties, but Steven Ordorica put a stop to any chance of a comeback for the Roadrunners as he took the mound in the ninth, getting three outs and securing the win for Mt. SAC.
"It's about being consistent and we've been improving in every aspect. I thought today, both pitchers did a good job of coming out and being competitive and I thought our team did a good job of just capitalizing on our opportunities," Mounties head coach John Knott said after the game.
"There's going to be days where there are opportunities to score double digit runs and hopefully we can still pitch a little bit better when we're scoring those runs, but a game like this where the pitching is tough up front, I was really impressed with the way our guys handled it"
The win at home leaves the Mounties with just two home games to go before heading into the postseason.
The Mounties will take on second place East Los Angeles College in a three game stand with major playoff implications for both teams.
That series will begin at Mazmanian Field on Tuesday, April 24 with first pitch at 6 p.m., before heading out to East Los Angeles on Thursday, April 26. The Mounties will then close out the season at home on Friday, April 27.
"What we know as a group is that it's not one guy that's going to carry us. We know that [East Los Angeles] is not just going to roll over so it's going to be tough, but we have to stay mentally engaged" Knott said.
"We have to have a good attitude and I really want our guys to have fun; I think they are so that's what we want to continue to do."
Leave a Comment
About the Writer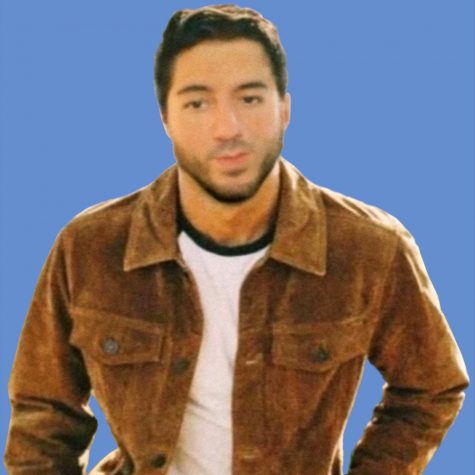 John Athan, Sports Editor
John Athan is the Sports Editor for SAC Media and SAC Sidelines. He is a journalist, multimedia producer, writer and voice talent from Greater Los Angeles. His passion for storytelling is only matched by his love for tacos. He is also a free press and community advocate with a background in social and behavioral sciences.