Softball Runs Through Bakersfield And Antelope Valley In Doubleheader
As Mt. SAC Softball looked to cap-off a month that has only seen two losses, the Mounties swept a doubleheader against the visiting Bakersfield College Renegades and Antelope Valley College Marauders on Saturday, April 21.
Briana Wheeler handled business for the Mounties on the mound, keeping Bakersfield scoreless through three innings, but Mt. SAC just needed the first inning to put some damage on the Renegades.
Bakersfield pitcher Kylee Fahy faced the full wrath of Mt. SAC's offense, starting with Ciara Granado singling to right center, bringing Caitlyn Felina and Carissa Felix home.
The runs added on with Michelle Santiago singling to bring home Granado for a 3-0 lead. Santiago would reach home when Amanda Esquivel grounded out to the Bakersfield shortstop, which moved Vicky Gutierrez to third.
Gutierrez then added a fifth run for Mt. SAC after scoring off a single from Alissa Perez and just like that, the Mounties were up 5-0 after a single inning of play.
The Renegades finally got a run in with Monica Vasquez scoring off a single from Ashley Hernandez in the top of the fourth but the Mounties answered back in the bottom of the inning with two more runs for a 7-1 lead.
In the fifth, Adriana Ramirez stole home and Jackie Olvera singled to score Felix in and call the game for the Mounties, 9-1 after five innings.
"We have to keep it one game at a time. Nothing is going to come to us so we just need to work day in and day out," Olvera said.
After making quick work of Bakersfield, Mt. SAC found themselves in a 4-0 hole by the bottom of the second inning against Antelope Valley.
However, Olvera got the rally started by hitting another big single that scored Candace Haliburton, while Erika Eklund scored off a single from Felina to cut the Marauder's lead in half.
The Mounties added another run in the fourth with Eklund scoring again off an error by Antelope Valley, while Sasha Allen scored on a wild pitch in the fifth to tie the game up 4-4.
Antelope Valley answered back in the top of the eighth, as Valerie Dorantes scored off a wild pitch and Isabelle Gomez singled up the middle to bring Sara Weiser in to score, putting the Marauders up 6-4.
Ultimately, Mt. SAC just would not be denied, as Granado doubled down the left field line, which allowed Felix to score and Felina to advance to third. From there, Perez flied out to centerfield and scored in Felina to tie the game up again 8-8 heading into the ninth.
Mt. SAC finally secured the win with Ramirez scoring in the bottom of the ninth off a single from Felix, completing the doubleheader sweep.
"We went all the way today and that just gives me that much more motivation to, every at-bat, just swing my hardest, see the ball, hit the ball, just keep it simple basically," Felix said after the game.
"That's pretty much what you have to do when you're getting closer to the end; just trust your instincts, trust your mechanics, and you're going to get far no matter what."
The wins helped cement Mt. SAC as a power team heading the end of the month as they get set to for playoff softball in May.
"Going into that, it's just staying focused. It's about not getting complacent," Felix said.
Leave a Comment
About the Writer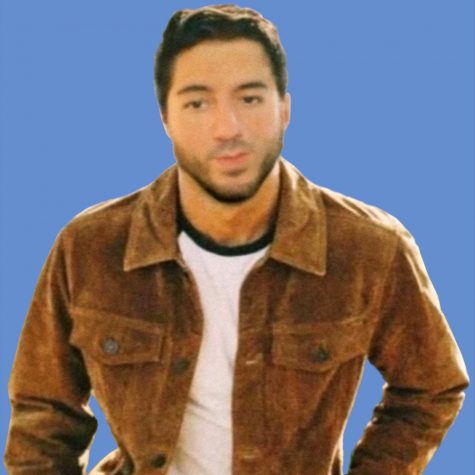 John Athan, Sports Editor
John Athan is the Sports Editor for SAC Media and SAC Sidelines. He is a journalist, multimedia producer, writer and voice talent from Greater Los Angeles. His passion for storytelling is only matched by his love for tacos. He is also a free press and community advocate with a background in social and behavioral sciences.