Adult-ing with Former Mountie and LGBTQ+ Advocate
Overwhelmed by waves of uncontrollable, painful emotions, Albert sat alone in the hospital and bawled. The depression and anxiety were too much.
"I couldn't stop crying," he said. "I thought they were going to put me in a straightjacket and put me away."
They didn't. A nurse comforted him. She brought him a blanket, water and some pudding. He thought it was strange to bring pudding, but he ate it.
Albert Serna Jr., 27, had been living with untreated depression since he was a kid. In 2014, he voluntarily checked himself into a hospital for two weeks. For the first time, he was in an environment where he could work on getting better without distractions. During treatment, his doctors and nurses helped him understand depression was a treatable illness, not a personal flaw.
Like many illnesses, with the help of medical professionals, Serna's depression could be managed.
He was placed on medication, but things did not improve right away. The following year, he said he had a lot of issues. In November 2015, he tried to kill himself.
Serna sat on a couch in his grandmother's house as he recalled some of the most difficult challenges he faced while attending Mt. SAC. He wore a purple San Francisco State Gators hat, turned backwards, and a purple repeal Proposition 8 t-shirt, which reads, "Legalize Gay."
Serna's small build belies that he is a giant within Mt. SAC's student-run media. His writing voice is powerful, but also conversational and easy to relate to.
As he looked up at the ceiling, his eyes reddened and welled with tears.
"I spent so long trying to die. Now that I'm actually trying to live, it's both beautiful and terrifying," Serna said. "I feel like I'm starting over. I'm learning how to be an adult, how to be a functioning human."
Serna, a journalism major with a lifelong dream of being a journalist, enrolled at Mt. SAC in the fall of 2007. In June of 2017, he earned his associate degree in journalism. That fall, he would start the next phase of his journalism and academic career by attending his dream school, San Francisco State University.
"I don't know how I'm alive," Serna said. "My struggle with depression has been the biggest thing for me, I've made ugly decisions. I just feel very fortunate and lucky to be here now."
Serna typically speaks quickly and confidently, but as he recalled these dark times, he slowed down, deliberately measuring his words.
He wiped his eyes.
"I'm sorry," he said. "I see how far I've come, the thought of actually [graduating] is overwhelming. It makes me really happy. It gives all those years of struggle and shit value. It makes me feel like I'm finally doing something."
For most students, getting through school is a challenge. Getting through school while dealing with potentially life-threatening, clinical depression is something else entirely.
Even though depression almost killed him, it also provided him with a unique perspective and appreciation of school. Focusing on school offered Serna an escape.
"When I'm in class, listening to a lecture, that is all that I'm seeing. The world can disappear. That's why I love school so much," he said.
Serna does not really dig homework, tests, or memorization, but he loves discussing ideas. He loves learning and arguing positions.
"School for me has been kind of an escape. It is also a stressor, but it's a good stressor because I'm stressing to finish, stressing to succeed instead of worrying about where am I going to eat next. It's more like…I have to run to get a [Scantron] quiz strip."
Serna learned to enjoy the learning process and not sweat the little things. He also learned to embrace failure.
"Fail as many times as you need" he said. "I have. I'd rather fail and learn my lesson, and use that to make me stronger. You've got to be as strong as you can."
Just as depression gave Serna a unique perspective on learning, he has used journalism and writing as tools to cope with depression.
"When I was at my worst in depression, I put as much time and energy as I could into reporting because it was a distraction," Serna said.
"It's weird to say, but in a way, my depression helped me write some really good stories, some of my award winning stories. I wonder was it the depression that did it, or was it me? It's one of those things that I stay awake at night thinking about…can I ever write like that again?"
Serna added, "My poetry has helped a lot too, especially during emotionally trying times."
"My writing has definitely helped me, I can't imagine being or doing anything else. If I can't be a reporter, I don't see a point in being anything else. I could, but nothing could fulfill me like journalism."
Just as writing helped Serna cope with the challenges of depression, and depression helped put school into perspective, life as a homosexual–he prefers the term queer– also provided life lessons that many have not had to learn.
"You get ignorant people who make assumptions about you, and you have people who hate you just because you exist," Serna said. "That for me has been the most difficult thing, seeing people protest, and telling me I'm going to go to hell."
He has protested for gay rights, but as a journalist, he does not wish to be an activist.
Serna has also written extensively about queer culture, and he is active in the queer arts community, giving a voice to a community that is not always heard.
Despite the difficulties, Serna is extremely comfortable and open about his sexuality.
"A lot of people say 'I'm gay, but gay isn't me,' but I don't believe that. I'm totally gay. Gay is me." He added, "I've kind of embraced it all. I am not as scared to let my rainbow flag fly."
Serna said things would have been very different had he not received so much support from family, friends and mentors. At the top of his list is journalism professor, mentor and friend, Toni Albertson.
"I'm sitting here today because of her. Had I not walked into the newsroom that day—I'm going to start crying again—I think I'd be…"
Serna paused again and looked up, searching for the words
"I don't know where I would be actually," he said, shaking his head.
In high school, Serna said his only goal was to write for the newspaper, but his teacher told him he'd never be a journalist.
When he started at Mt. SAC, he enjoyed the oceanography class, so he decided to declare it as his major, but journalism's appeal would soon pull Serna back.
While working at the bookstore, Serna's friend Adam told him about a new class on making a magazine. Adam encouraged Serna to check it out. He did.
He recalled walking into a small trailer across from the pool to attend the first meeting of the class and meeting Professor of Journalism and Advisor of Student Media, Toni Albertson.
"It was the most ghetto-looking thing I'd ever seen in my life," Serna said. "I saw Toni sitting at this long table. I remember it so clearly. She looked at me and smiled."
She invited him in and made him feel immediately comfortable.
Serna liked the way Albertson encouraged students to share their ideas and participate in decision making. They came up with a name for the publication, Substance. Serna contributed the tagline: "Not Just Another Bad Habit."
He enrolled in the class then and there.
After submitting his first story on Queer Core, gay hardcore punk, Albertson told Serna she needed to speak with him.
"I remember being really scared. I was so scared. She's going to think that I'm horrible," he said.
He flashbacked to high school when his teacher told him, "You'll never be a journalist!"
Figuring Albertson was going to kick him out of the class, he was ready to give up. Albertson asked him if he had help writing the story.
He said he wrote it on his own and began to apologize. He offered to work on the story more to make it better, or he suggested she could give it to somebody else to fix.
But Albertson told him the story was very good, and he was a good writer.
"You are a journalist," she said.
Later that day, he went online and changed his major.
"She's the first person to tell me that I could be a journalist," Serna said.
He described Albertson as his number one cheerleader, someone who believed in him even when he didn't believe in himself.
Serna paused again, looks up, places his hand over his heart, takes a breath, exhales heavily as tears begin to flow.
"She's been like a hero to me and a mentor, a mother, a friend, a trusted confidant, somebody that I love dearly, and she's put up with a lot of shit from me. Stuff that I wouldn't even put up with, but she does, and she does it with love. Even now, she fights for me. She's always had my back," Serna said.
He continued, "Even if I lived a thousand years, a million years, I don't even think I'd be able to repay the kind of kindness she's given me and the support. I didn't want to get emotional, but yeah, she's definitely one of those people that have been my champion. She's my hero."
Albertson also thinks highly of Serna. She credits him as one of the key people who shaped our student media.
"There is simply nothing that Albert cannot do when it comes to journalism and new media. In addition to being a skilled writer, editor, multimedia producer and promotion maniac, he is an LGBTQ advocate," Albertson said. "I've personally watched Albert change the most staunch conservative's views on gay marriage through compassionate conversation. He is a warrior and a tireless fighter."
She added, "On a personal note, I love Albert. Throughout the years, I've watched him struggle, fall down, and get up again. Repeat. Struggle, fall down, get up again. There were times I thought he'd never graduate. I keep a note on my wall that Albert left me during one of the darkest times. It says, 'I will never give up.' When times get rough for Albert, he would come in my office and we'd talk. I'd always point to that note and remind him to keep his eye on the prize—to claim the life he deserves."
Another person in Serna's life is his boyfriend Andrew, who also graduated in 2017 from Rio Hondo. Andrew studied abroad in London last September and will be transferring to a four-year university to study art in the fall.
Serna acknowledged that being away from each other was a test of their relationship.
"We're so solid."
He said when he's heard people talk about love and true love. He's always been a skeptic, but meeting Andrew has changed that. They've even talked about marriage.
"If there was a one, I think he would be the one," Serna said. But marriage will wait. They agreed on no engagement proposals until after both of completed college with their bachelor's degrees.
As Serna spoke about Andrew, he gazed upwards again, and a wistful smile washed over his face. He appears to be floating above the couch, becoming visibly buoyant, lifted by loving admiration.
"With him it clicked. It just happened, and there's a lot of love. There's a lot of support and commitment. We take care of each other," he said. "He's a beautiful, beautiful man. I think he's the most gorgeous man I've ever met in my life."
They mutually support each other in doing what they need to do to succeed even if it means sacrifice.
"My success is his success. It's mutual," Serna said.
Andrew encourages Serna to succeed in school, but always tells him that it's up to him to decide what to do, and he will love and support him regardless. Serna says this unconditional support motivates him to apply himself and work harder.
Serna also says his friend, Jimmy, has been a source of support and positive influence.
Jimmy worked at Bienestar, an LGBTQ resource center in Pomona for Hispanic and Latino people, when Serna was attending a youth support group.
"We'd sit around, and I'd talk with other homos my age, and Jimmy ended up becoming a really great friend," he said.
Jimmy helped Serna feel more comfortable with his sexuality and gay culture. "I refer to him as she all the time because he's more like a sister," Serna added.
Serna's best friend Lane also played a major, supportive role. "He has saved my life. That's a debt that I can't repay. I would never want to let him down, we talk every day. We're always on messenger together."
When Serna looks to the future, he is more concerned with what he's doing and who he's with rather than where he's living. He wants to write and report. He's already gained attention from publications like the Huffington Post, which has since published many articles of his, as well as numerous blogs that deal with queer culture.
Recently, he has become immersed in investigative reporting. Serna said he would like to continue on the path of being an investigative reporter.
"I would be okay with freelancing and doing my investigations, or even being on an investigative team. Even in a daily metro section, I would be fine with."
Serna said family will always come first.
"I want a family, my family would always be first, but my audience, my people, including my family, deserve the best, and I want to give it to them. The way I can do this is through news, through reporting," Serna said.
Serna's future goals have evolved.
"I used to want to be a big shot, the head of a newspaper – I've run the school newspaper, it's fun; it's stressful; it's a lot of work. I never want to be the head of a newspaper again unless it's at San Francisco State, but in a professional setting, no."
Serna said money is not a big motivation.
"Success isn't measured in wealth for me. Success is measured in how many people you help."
As a journalist, he always envisioned himself living and working in New York, which he describes as "The Hub" of journalism. He has been happy in the Los Angeles region, but is adjusting to life in San Francisco.
"I needed to go, and be in unfamiliar waters to grow. I think being in San Francisco is doing do that for me," he said.
Regardless of where he resides, "The American people need help, and we as journalists can provide some of that. It's our obligation to do so. We need to be the watchdogs again," Serna said.
But he also said it is the responsibility of each individual to choose to stay informed and seek the truth even if the truth conflicts with their personal point of view. Too many people are only consuming media that suits their narrative.
"It's like setting a table," he said. "Our job is to put [the food] out there. It's the individual's job to decide whether or not they're going to eat."
"I want to bring the food back to the table," Serna said.
He understands journalists need to make a living and support their families, but he hates the idea of having to sell journalism or put a monetary value on it.
"I would rather eat ramen every day and report, and do weird side jobs than not be in the field. I have a duty. I have an obligation," he said. This does not change even if he cannot be paid.
As long as Serna is able to write and report, he will follow the journey where it takes him.
"Home is where the heart is. Right now, Andrew has my heart. He is my home. I don't need to be anywhere specifically to know that," he said.
So it has been a long and arduous journey on which Serna has sailed. Driven by passion, idealism, having found the perseverance, reflecting on all of his accomplishments and recognizing how far he has come, Serna enjoyed the moment.
"I'm in a place right now where I see a future. For the first time in a very, very, very long time."
As Serna said "future," the pitch of his voice trailed up, as if asking a question, surprised by his own optimism.
"I think graduating gave me energy. Walking across that stage, getting my diploma—it's just an AA—but for me it's like a fricking Medal of Honor. It's a trophy. I feel like I've gone into the lion's den, and I'm finally walking out."
Leave a Comment
About the Writer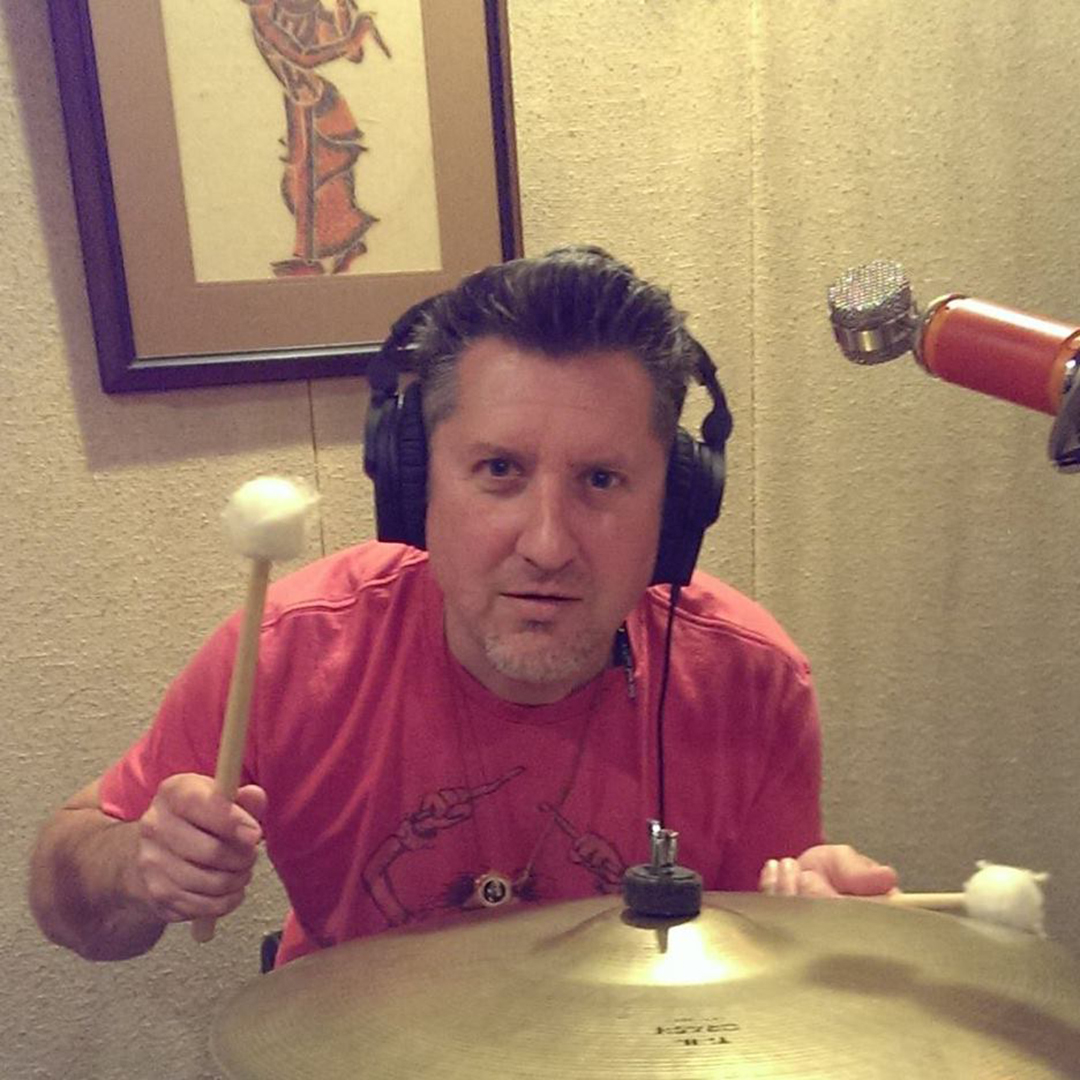 Doug de Wet, Author
Doug de Wet is the former features editor of SAC.Media and a collector of words, ideas, sounds, flavors, and forms. He is suffering from existential dread, extreme self reflexivity, and the questioning of grand narratives. He is now attending Cal State Fullerton.