Men's And Women's Swim & Dive Teams Emerge As South Coast Conference Champions
Mt. SAC hosted the second weekend of the 2018 South Coast Conference Swimming and Diving Championships on Thursday, April 19 through Saturday, April 21 at the Marie T. Mills Aquatics Facility.
The championships were divided up into two weekends with divers competing last week at El Camino College on April 13 and April 14. This weekend, swimmers had a chance to shine with competitions being split into three days. Preliminary events were scheduled in the morning and the final races in the afternoon. Only the top 16 swimmers raced in the final rounds.
Teams scored points based on the swimmers' time. First place earned 20 points, second place took 17 points, third 16 points, fourth 15 points, and so on.
The highlight of the weekend was University of California Los Angeles alumni, Ashley Tse, 23, who broke three conference and school records.
Tse came back from a hiatus after competing her first year at UCLA. After graduating in June 2017, Tse returned to community college and Mt. SAC assistant swim coach Jodi Lepp recruited her to swim her last competitive year.
According to NCAA rules, athletes can only compete for a maximum of five years, and that clock begins their first year of competition.
When Tse broke the first record on Thursday in the 200-yard individual medley, she said she thought she had misread the board because she didn't think she had raced in 2:03.97.
Friday's record was the real eye opener for Tse. In a conversation with the Mt. SAC Women's Swim coach Chris Jackson, Tse said they had a conversation about "God and how He works in amazing ways," and promised that if He was real, she would make the 100 breaststroke under a certain time.
"Whatever you are asking God it has to be something reasonable, specific and something that person is also capable of doing and God will answer," Tse said. "So right before the 100 breast, I told Jackson 'if God is real, I will go 1.03, right now.'"
And she swam the event in 1:03.97, dropping 4 seconds from the 1999 100-yard breaststroke record. On Saturday, she broke the third record swimming the 200 breaststroke with a time of 2:16.70.
It was an exciting weekend for Tse's teammates also. Erin DeAnda took second place in the 50 freestyle, and swam for first place in the 100-yard backstroke in 1:00.78 with her teammates Jerica Djapri and Julia Nicholson tailing behind her. The three Mounties won the top three places, with Djapri in second place with a time of 1:02.76 and Nicholson in third with a time of 1:03.43.
This was DeAnda's reaction after taking first place in the 100 backstroke on Saturday.
Erin DeAnda reaction to finishing in 1st place for the Women's 100 Back with a time of 1.00.52 pic.twitter.com/H2O7tbYiTg

— SAC Sidelines (@SACSidelines) April 21, 2018
Djapri and Nicholson raced again but in the 200 backstroke. Djapri managed to beat Nicholson in first place by less than second with a time of 2:16.08.
It wasn't the only time the Mounties raced each other for a spot in first.  Rubio and Djapri swam side by side in the 100 butterfly. Djapri took first place in the event with 1:00.09, only 2 seconds faster than Rubio who had a time of 1:02.66. Rubio earned her gold medal in the 200 butterfly with a time of 2:22.37.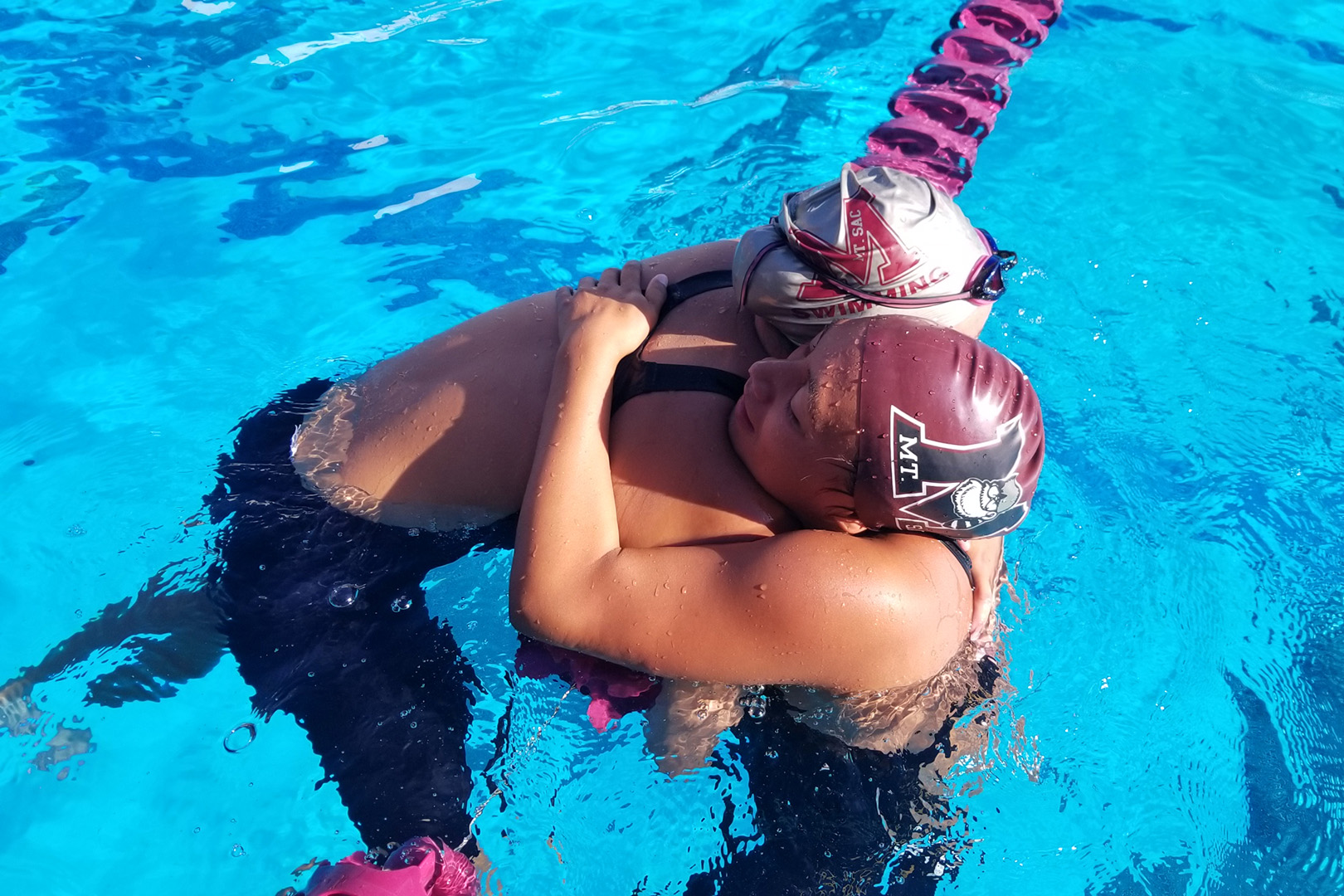 It was a strong meet for the men as well. Ryan Lin took first place for the guys in both the 100 and 200 breaststroke with a time of 1.00.29 and 2:10.46 respectively.
Ryan Lin, 19, wins 1st place in Men's 100 Breaststroke with a time of 1.00.29 pic.twitter.com/ja57VAVbzb

— SAC Sidelines (@SACSidelines) April 21, 2018
Josh Bortis celebrated his birthday on day two of the conference swim meet winning his race in the first heat of the men's 400 individual medley with a time of 4.58.19. His teammate Jason Harary took first place in the same event, swimming 55 seconds faster, and also in the 200 individual medley with Lin right behind him in second place.
Spencer Chlebowski might not have placed high in the top events, but he took one for his team swimming 500 freestyle twice on Thursday. Preliminaries are held in the morning, and if athletes place, they have to swim the event again in the afternoon. Chlebowski took it in stride on Saturday when he competed in the mile event where he swam 1650 yards in under 18 minutes twice, followed by the 200 backstroke right after.
Chlebowski swam a total of 5000 yards this weekend, not including his warm up or cool downs that can consist of anywhere between 300 to 1000 yards per event.
The most points are scored in the relay events. First place wins 40 points, second place gets 34 points, and third 32 points.
Women took first place in the 400 medley relay, 200 medley relay, 800 freestyle relay and 400 freestyle relay. The only second place they took was in the 200 freestyle relay.
Men won first place in the 200 freestyle relay, 200 medley relay, and 400 freestyle relay. They earned second place in the 400 medley relay and 800 freestyle relay.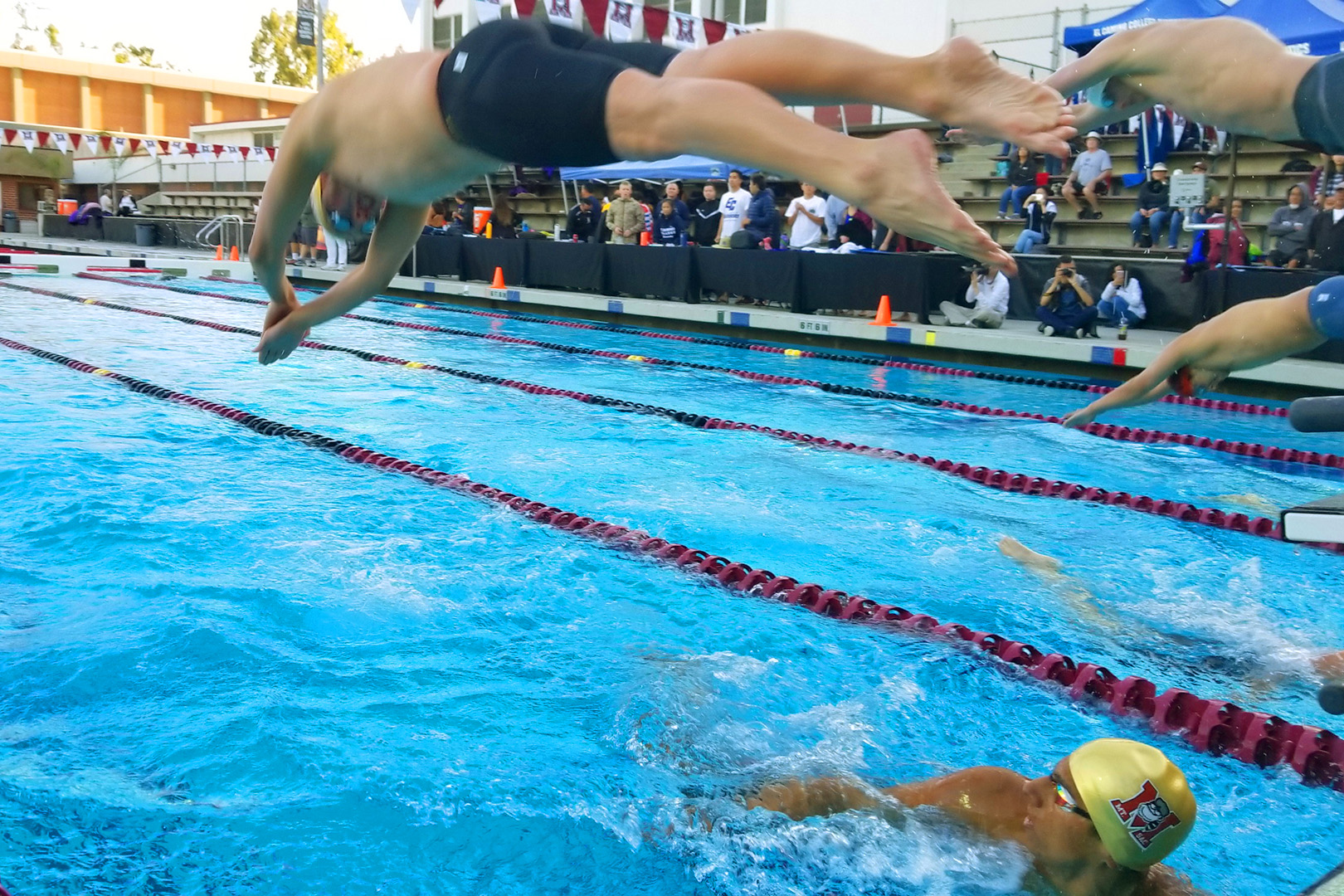 By the end of the competition, Mt. SAC's Swimming and Diving programs had a lot to celebrate with the men's and women's teams claiming 2018 South Coast Conference Championships. The men scored a cumulative 726 points and the women scored 717 points.
Individual swimmers and divers will compete in the state championships on May 3 through May 5 at De Anza College in Northern California.
Leave a Comment
About the Writer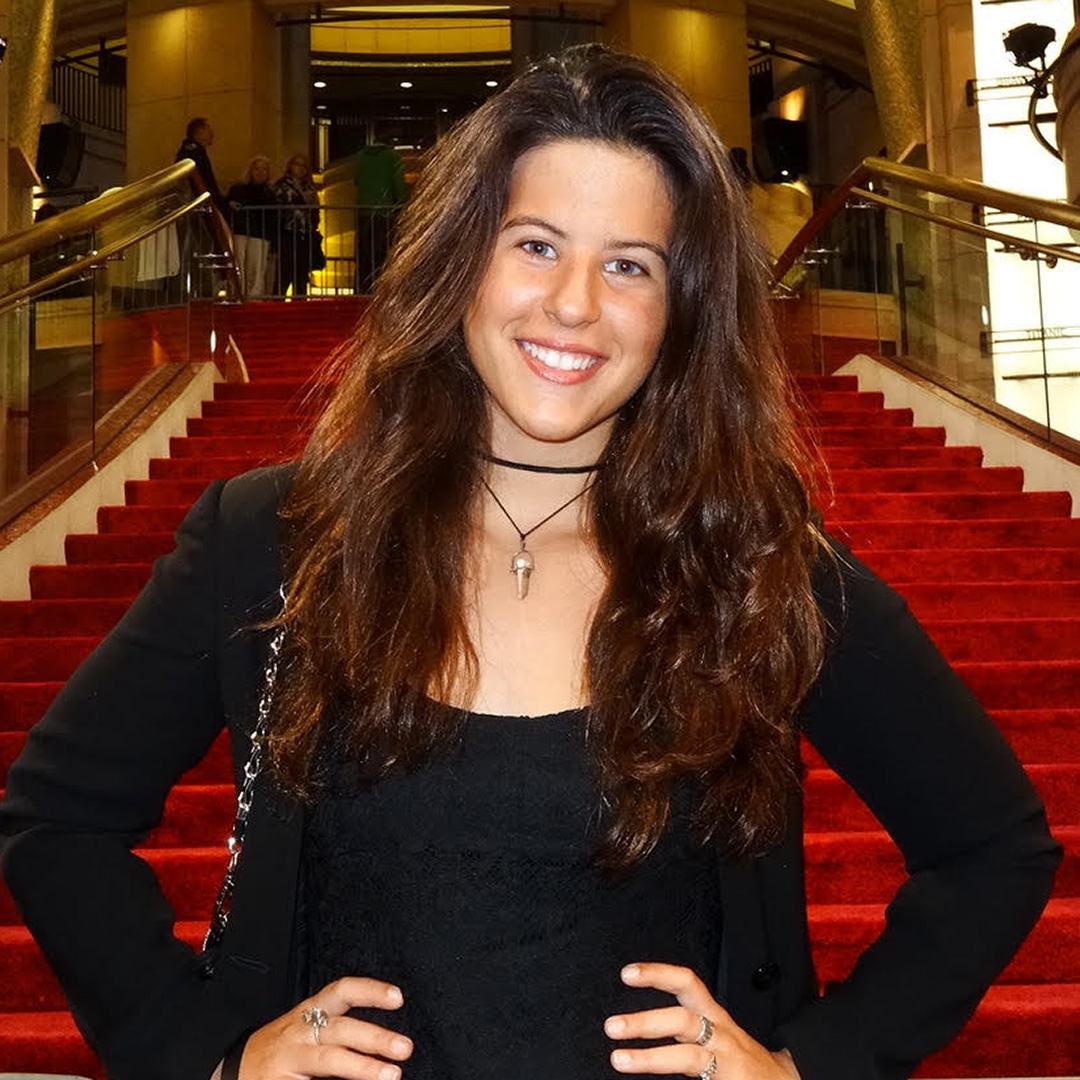 Melody Waintal, Author
Melody Waintal is the Editor in Chief for SAC.Media. She is a journalism major and has been covering red-carpet events from movie premieres to The Academy Awards since she was 15.