Softball Celebrates South Coast Conference North Title Defeating Chaffey
Mt. SAC Softball celebrated their third straight South Coast Conference North Championship with a 6-5 win at home over their conference rivals, the Chaffey College Panthers, on Tuesday, April 24.
The Mounties had mounted a five-game winning streak heading into their last conference matchup in the regular season against the Panthers, and looked to add another win before the end of the regular season schedule.
Ciara Granado opened up the scorecard for the Mounties with a single up the middle that brought Caitlyn Felina in to score in the first inning.
Mt. SAC added two more runs in the second, first with Erika Eklund scoring off a sacrifice fly out to centerfield from Carissa Felix, and then with Nikki Soto scoring off a single from Felina to put the Mounties up 3-0.
Lisette Rosales answered back for Chaffey in the top of the third, hitting a double out to left center to bring home Alexandria Longtree, but Mt. SAC added another in the bottom of the inning with a huge home run by Michelle Banales.
The back-and-forth between both rivals continued, as Longtree singled to shortstop, allowing Veronica Macias to score in the fourth and cut Mt. SAC's lead in half, 4-2.
Erika Dominguez then briefly silenced the home crowd with a two-run homer that tied up the game for the Panthers in the top of the fifth, but Vicky Gutierrez returned the favor by hitting an electric two-run homer of her own and brought the Mounties up 6-4.
In the sixth, Longtree smashed one out to left field for a Chaffey solo home run, but Briana Wheeler locked it down on the mound and secured the 6-5 win for the Mounties.
"Chaffey is a great team and every game we've played against them has been tough, but I think this is a boost knowing you can beat teams like them," Mt. SAC catcher Jackie Olvera said.
"We're at the end of our season and we've been having so many games this past week, but the fact is this team still has that grit and we're still fighting back which is the most important thing," Mounties head coach Rubilena Rojas said after the game.
"If somebody is scoring against us, we're going to go ahead and respond."
Following the victory, the Mounties celebrated their 2018 South Coast Conference North Championship and looked towards the opportunity of bringing home a state title heading into playoffs come May.
"We feel more motivate to play for state with teammates like these, and keep competing with them. We're all coming to compete and we're all ready to go and get that title," Soto said.
"It's a great opportunity for us, I mean it's lined up for us to take advantage of that opportunity," Rojas said.
Leave a Comment
About the Writer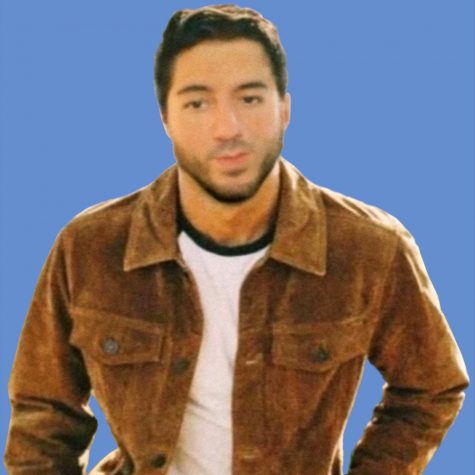 John Athan, Sports Editor
John Athan is the Sports Editor for SAC Media and SAC Sidelines. He is a journalist, multimedia producer, writer and voice talent from Greater Los Angeles. His passion for storytelling is only matched by his love for tacos. He is also a free press and community advocate with a background in social and behavioral sciences.