We are Free to Finesse
If you're a person of color taking issue with everyone who attended the Met Gala, check yourself. By calling "gross, pseudo woke," and say they are feeding into a colonial and rapist religion, you obviously don't understand the progress POC have made that being allow them to freely afford to attend and finesse at the gala.
.@SAConScene statement from LAPD on today's incident. pic.twitter.com/eD8aMuiP2N

— Hernandez Coke (@HernandezCoke1) May 8, 2018
honestly bw today's family hot trash and seeing a bunch of supposedly 'woke' people sleepwalking so that they can wear gross gaudy outfits I just wanna sleep forever

— itati "toby" vasquez chavez santamaria (@itatiVCS) May 8, 2018
me: it's like kinda fucked up that we're experiencing this collective pop cultural nostalgia for a time when our president was a war criminal as deplorable as Bush given our current political climate

the met gala: hold my drink

— harris (@airhrs) May 8, 2018
It is upsetting for individuals who are super self-righteous to criticize the POC who attended.
Issa Rae created, wrote, and starred in the series The Misadventures of Awkward Black Girl and now has audiences, myself included, anticipating season three of Insecure on HBO, written, co-created, and produced by her.
Donald Glover aka Childish Gambino is bringing consciousness to black issues that are constantly ignored by indifferent white individuals who heavily consume black music. At least, that was my interpretation after I watched his latest powerful video for "This is America."
He grabbed people and said "listen." Even some of my friends who aren't hip-hop fans are watching it.
Rihanna, who has built Fenty and her suede Creepers and turned herself into a powerhouse brand, didn't shy away from speaking about domestic violence, and led Snapchat to a loss of $800 million after she denounced an ad that made fun of her being beat by Chris Brown.
Now, because they attended a high fashion event, dressed in luxurious designer costumes, you're mad? Do they not have a choice to attend? If this was any other theme and Nicki Minaj, Cardi B, Childish Gambino, Priyanka Chopra, SZA, Migos, etc. weren't on that carpet, you all would be trending #METSOWHITE. Give me a break. We can't be happy for our communities of color because you think they're sellouts because of the theme?
Some may ask why I care about these people who are wealthy. I see them, actually, as representatives for communities of color, making it into an otherwise whitewashed world. They have made our presence known via the art of film, television, music, fashion. That's what I care about.
A lot of Latin POC who were raised Catholic, like me, are out of our zombified state and are aware and critical of the injustices and atrocities the church committed and continues to commit to this day.
Can't people be woke and have a good time after earning their money?
"Catholicism is kinda white and above the neck I wanted to be African, I wanted to be black. " Rae said in response to the inspiration for her Michael Kors outfit.
I took this from my Instagram story, where I did a play on words on Rae's name. ISSS REYNA. "Reyna" in Spanish means queen.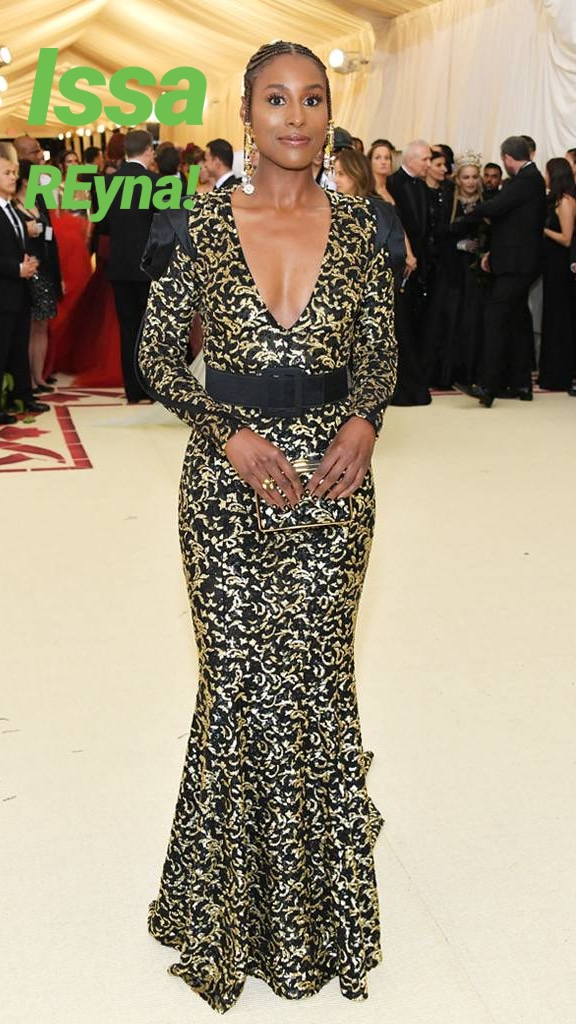 Let those who can and want to glow, glow. Stop putting others down when they're making great strides every damn day with their independent creative and socially conscious works by POC for POC. Celebrate excellence while still being conscious. Both can be done. Gracias.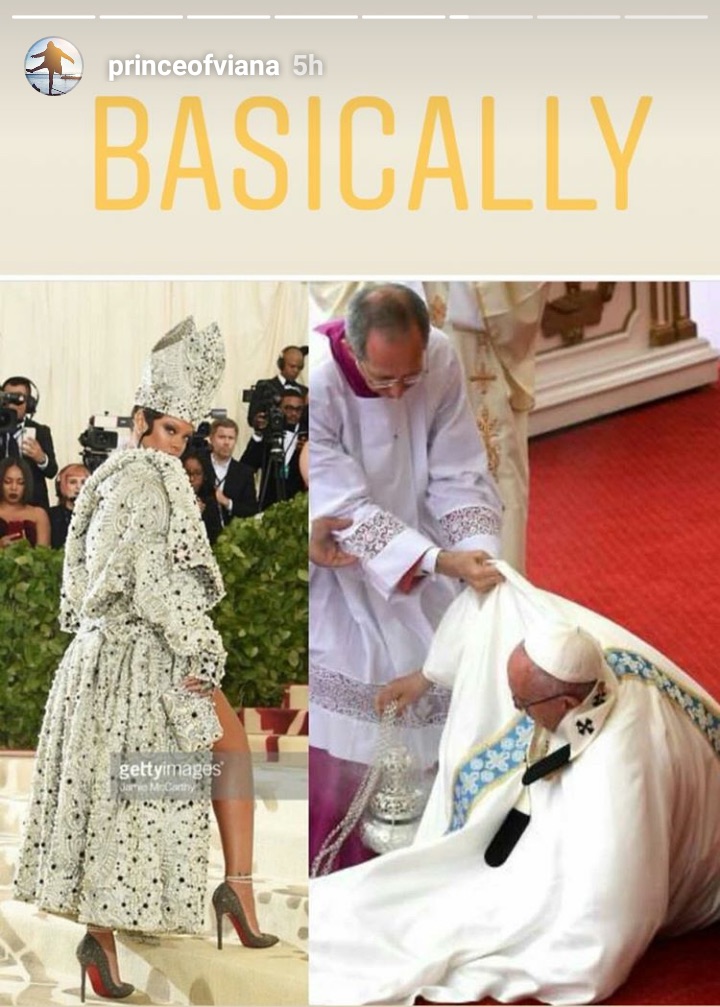 Leave a Comment
About the Writer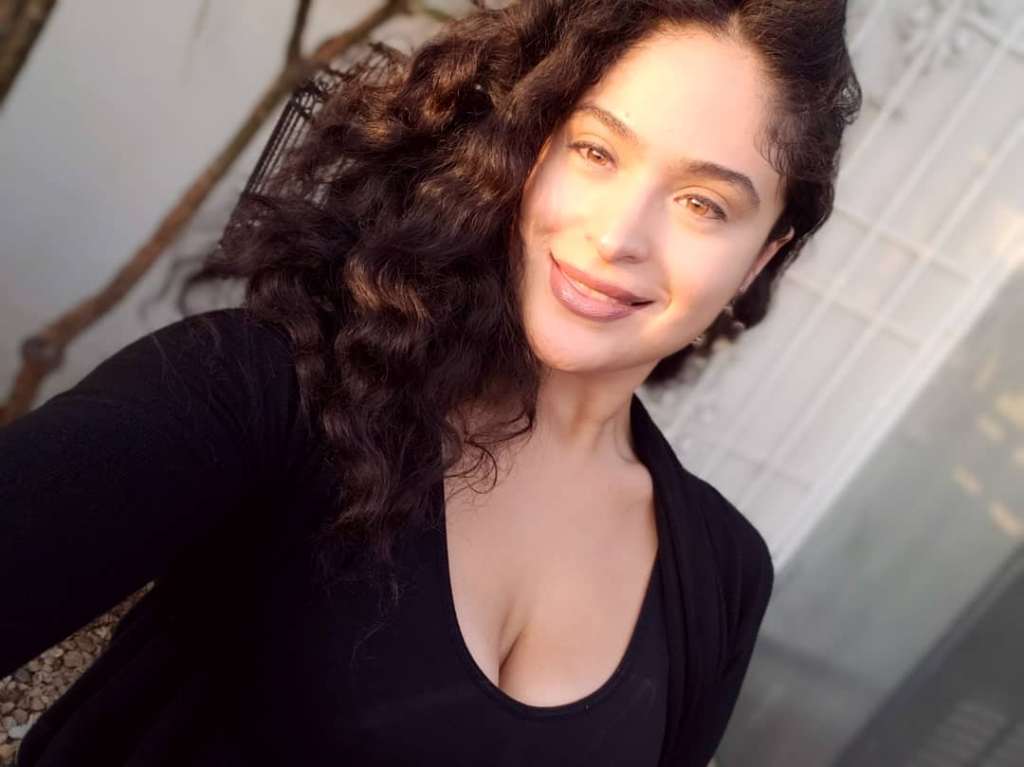 Brigette Lugo, Sports Editor
Brigette Lugo is the sports editor of SAC.Media. She is majoring in Spanish multimedia and her favorite things are The Smiths, family, and telling everyone she's Nicaraguan and Panamanian.