LAPD Chief Attacked With Ashes
On Tuesday, May 8 an unknown substance was thrown at the Los Angeles Police Department LAPD Chief Charlie Beck. The incident took place during a commission meeting in Downtown Los Angeles. It caused the cancellation of a commission meeting for the first time.
Chief Beck has been with the LAPD since 1977 and is set to retire June, 27 2018 after 41 years of service.
One of the two women detained by LAPD was Sheila Hines-Brim, the aunt of Wakiesha Wilson, 36. Wilson was a mentally ill detainee who had died from suicide while in LAPD custody on March 27, 2016. Hines-Brim allegedly threw the ashes of Wilson at Chief Beck.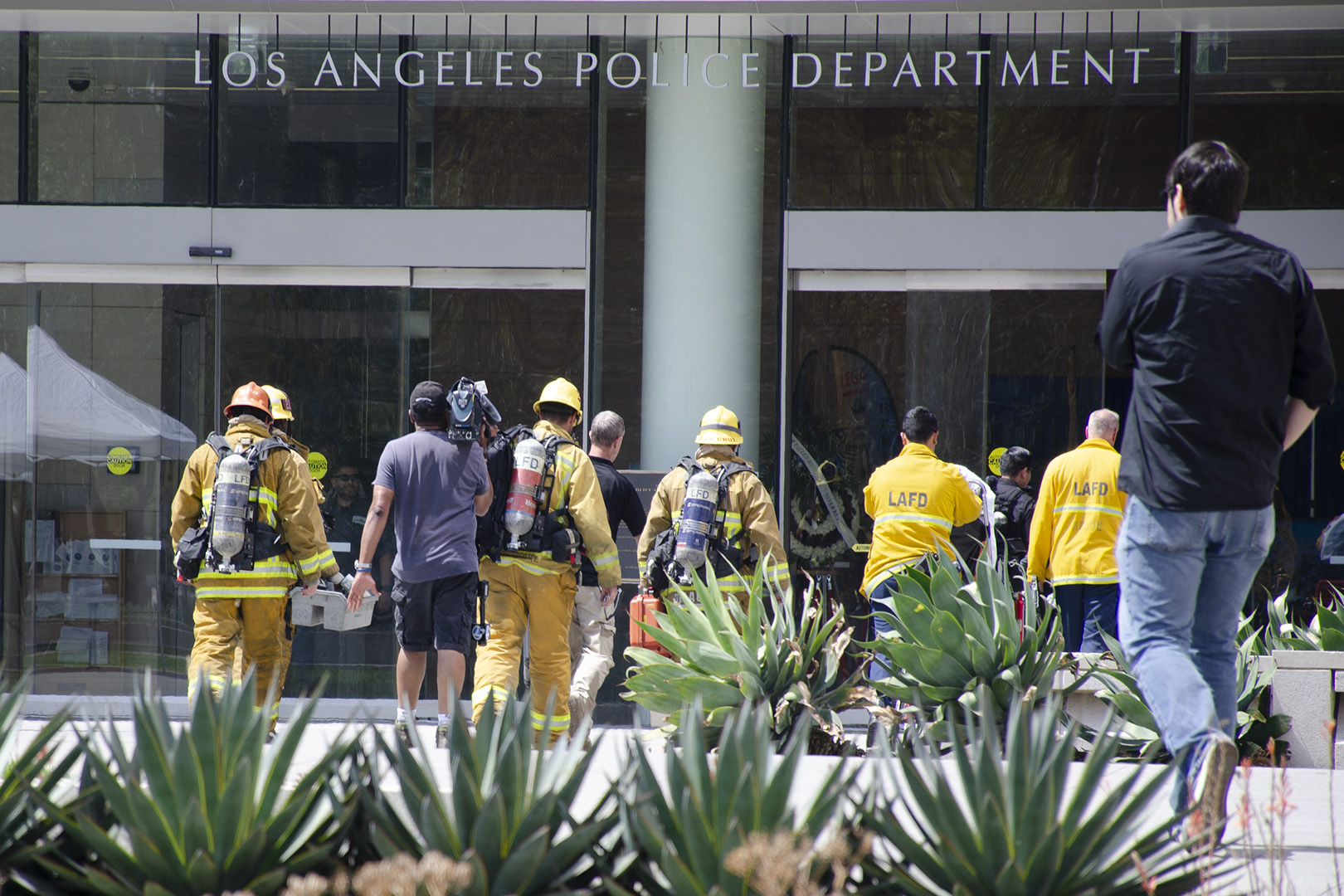 The mother of Wilson, Lisa Hines, 56, believes the LAPD killed her daughter while in police custody and her daughter would be alive today if they had "not put hands on her."
Hines insists that LAPD Detention Officer Reaunna Bratton is responsible for Wilson's death. She  added that her daughter [Wilson] did not hang herself in her cell during a failed cell check.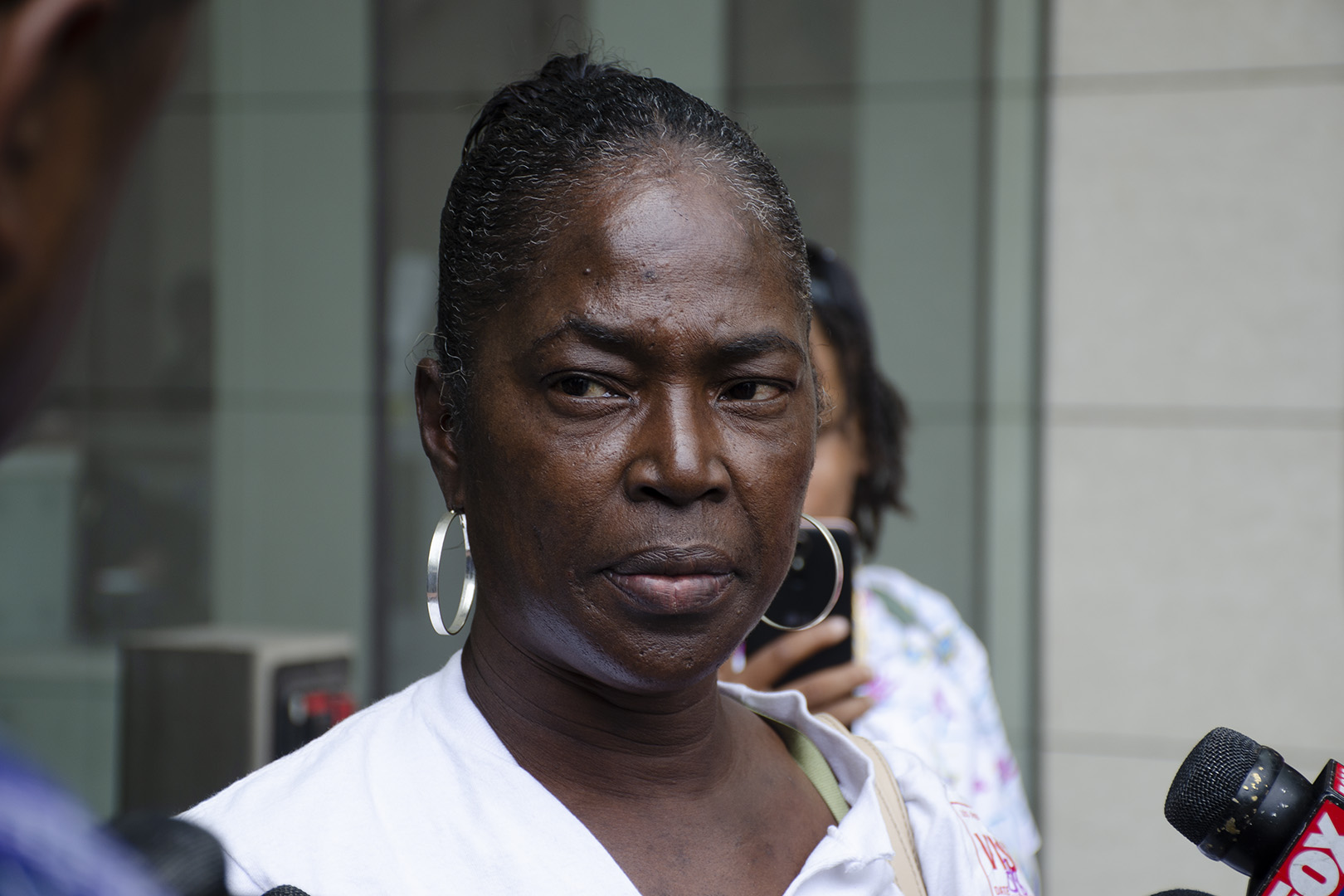 "[Officers] did check. [Bratton] killed my baby," Hines said.
Six months prior to Wilson's death, Bratton had been suspended for 22 days for failing to conduct inmate welfare checks.
In December 2017, Wilson's family had settled a wrongful death lawsuit with the city of Los Angeles for $298,000. The city had also failed to mention that Bratton was terminated earlier that year for failing to render aid when Wilson was found unconscious in the middle of the floor of her cell.
As the sound of sirens echoed the streets of  West first St. and Spring St. in Downtown Los Angeles, the Los Angeles Fire Department LAFD and Los Angeles Police Department  LAPD were at the scene in front of LAPD Headquarters. While LAFD Hazmat gathered their gear, white unmarked LAPD Hazmat units gathered their gear to assist. The LAFD and LAPD entered police headquarters in full gear as an LAPD helicopter circled over head.
Once both agencies entered the building a crowd of people began to gather in front of LAPD Headquarters.
Several mothers whose sons died while in police custody along with Black Lives Matter gathered in front of LAPD Headquarters demanding justice for Wilson. One of those supporters was Jasmine Abdullah Richards, 31, of Black Lives Matter-Pasadena who yelled to anyone who would listen.
Helen Jones, 53, was there to support Hines. Jones' son, John Horton, 22, died from an alleged suicide by hanging in March 2009 while in solitary confinement at Twin Towers Correctional Facility while in the custody of the Los Angeles County Sheriff's Department. According to Los Angeles Sheriff Department website, the Twin Towers Correctional Facility is the world's largest jail and the nation's largest mental health facility.
In November 2016, Jones was awarded $2.5 million in a wrongful death lawsuit against Los Angeles County. For Jones, justice still has not been served. She is still fighting the system nine years later. Jones continues to accuse Los Angeles County Sheriff in staging her son's suicide to cover up his beating while in confinement. Jones insists the city and coroner lied and covered up her son's death.
While in front of LAPD Headquarters Jones, Hines, Richards and Erina Martine of Black Lives Matter-Los Angeles confronted Los Angeles Police Commissioner Cynthia McClain-Hill.
.@SAConScene statement from LAPD on today's incident. pic.twitter.com/eD8aMuiP2N

— Hernandez Coke (@HernandezCoke1) May 8, 2018
Hines-Brim was released on bail Tuesday night and admitting to throwing the ashes of Wilson at Chief Beck.
Leave a Comment