Artists Use Chalk to Create Ephemeral Sidewalk Wonders
On Saturday Nov. 11, the City of Pomona Cultural Arts Commission held the 11th Annual Chalk Art Festival in downtown Pomona's Shaun Diamond Plaza.
This year, the festival used the book "Wonder," by R.J. Palacio to serve as the theme. Participants could also use their own favorite book as the theme if they preferred.
The festival attracted hundreds of artists and observers who enjoyed the sunny fall afternoon and colorfully decorated pavement.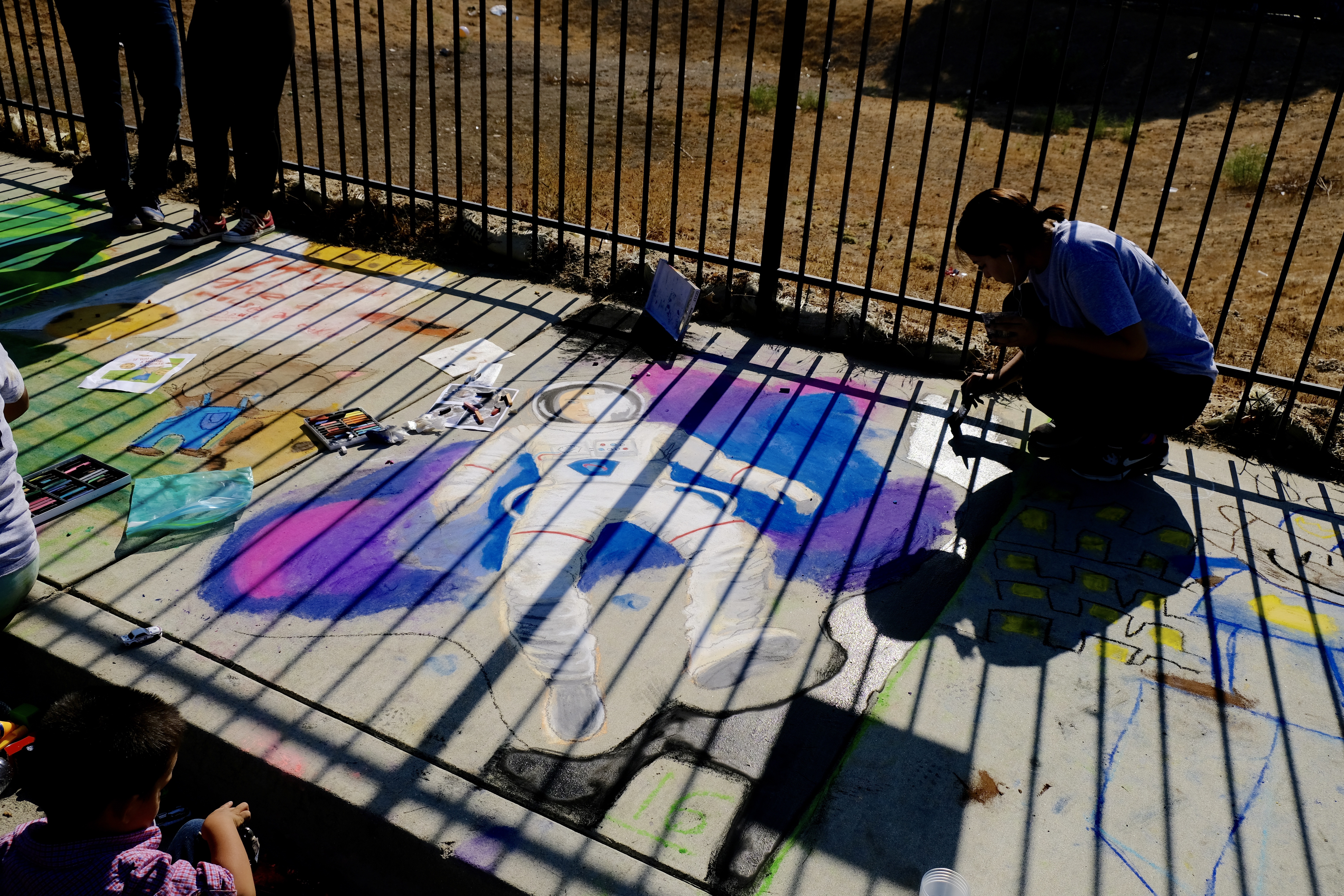 Artist Orlando Lopez, 31, who regularly sells his work at one of the nearby galleries, said he did not even know the festival was being held, but he decided to participate spontaneously.
He said was learning as he went. Chalk was not his usual medium. "I usually paint with acrylics, so I'm used to using a brush," Lopez said. He said he just learned chalk could be "painted" on the sidewalk with a brush, but the chalk had to be crushed into a fine powder in order use this technique.
He was working on a colorful mandala with a swirling symbol of yin and yang at its center. The design was reminiscent of a blooming lotus flower.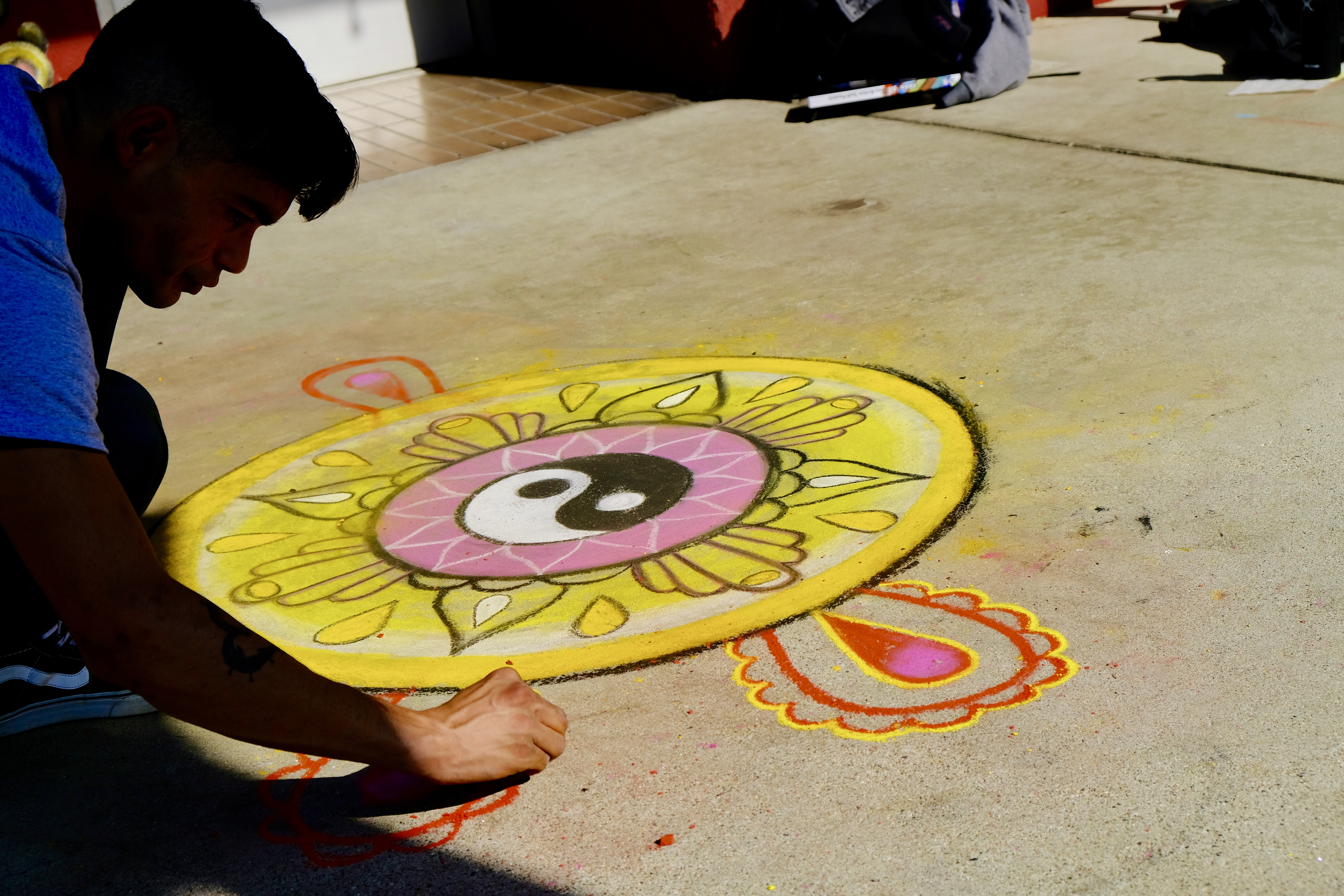 Pomona Girl Scout Troop 2974 were busy creating art to salute U.S. veterans. The young girls passed out plastic toy soldiers to people as they passed by as a reminder to "pray for our troops."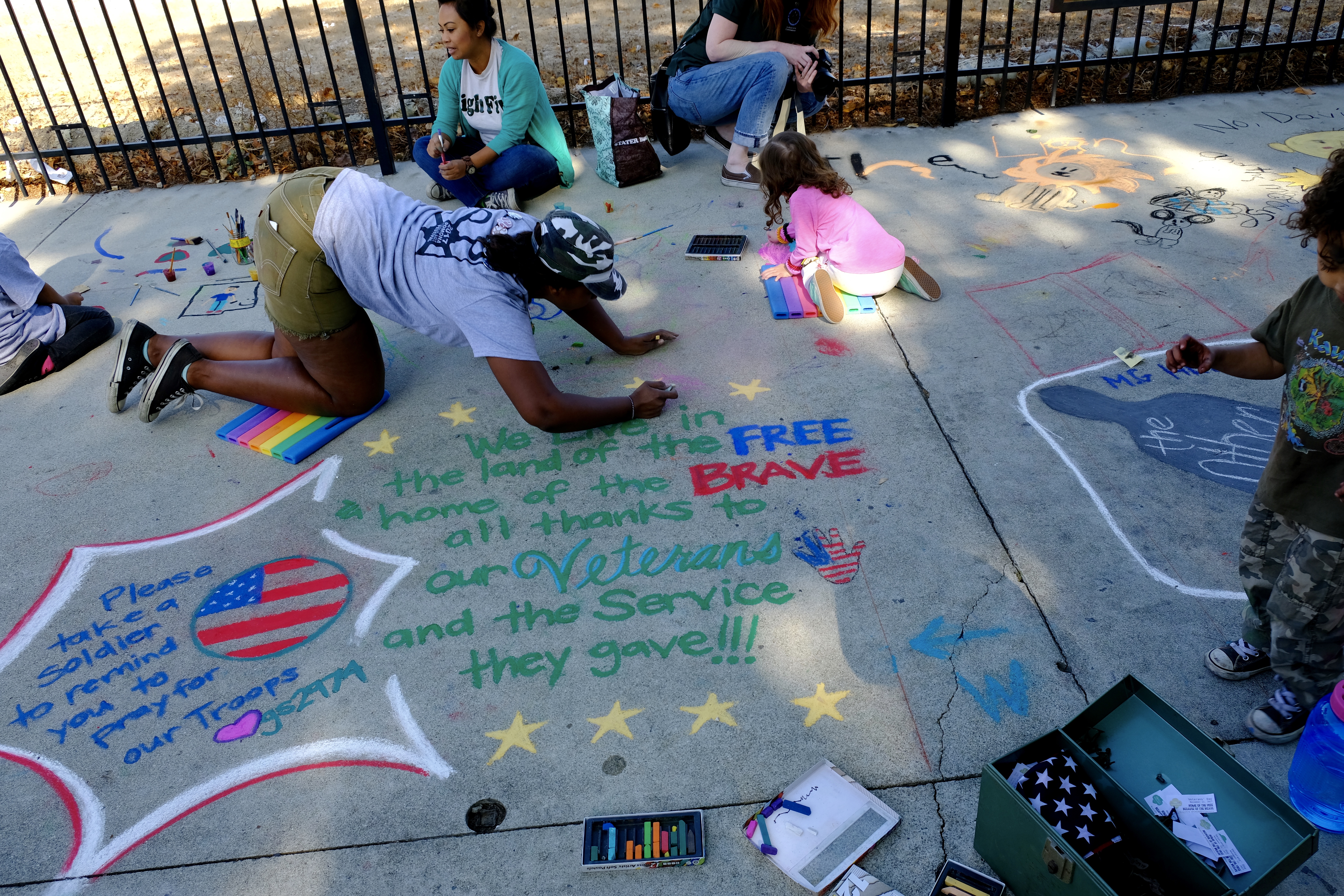 Many artists wore knee pads as they worked intensely trying to reduce the discomfort of working awkwardly for hours on hard concrete.
Many smoothed and blended colors with their hands and fingers, which must have become painful after hours rubbing the course pavement. Knees, hands, arms and clothes were covered in bright powdery chalk.
Some artists used printed artwork as a reference, others traced out their design and then filled it in. Many works included written text in keeping the book inspired theme.
Leave a Comment
About the Writer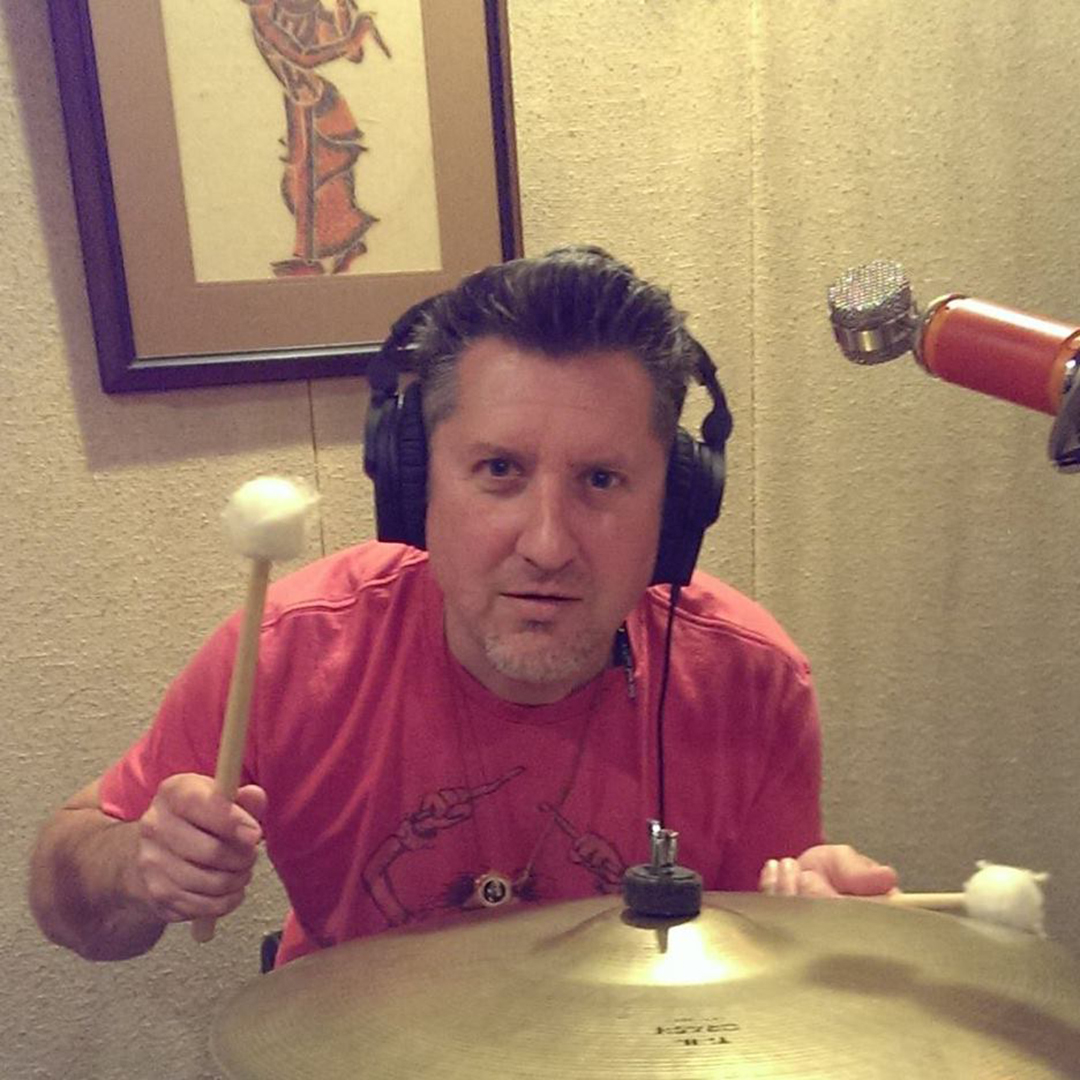 Doug de Wet, Author
Doug de Wet is the former features editor of SAC.Media and a collector of words, ideas, sounds, flavors, and forms. He is suffering from existential dread, extreme self reflexivity, and the questioning of grand narratives. He is now attending Cal State Fullerton.