Twin Athletes Pursue Their Softball Dream As Mounties
Playing collegiate sports is serious. It's like a job. Most of us never experience athletic competition at this level, so it's difficult to understand its physical and mental demands or the commitment and dedication involved.
Many students are left mentally drained and exhausted after a day of classes. However, for Jessica and Jackie Olvera, along with their Mt. SAC Softball teammates, the day is just getting started after class lets out.
Kinesiology majors, Jackie Olvera and Jessica Olvera, 20, are twins from Panorama City in the San Fernando Valley and standout softball players at Mt. SAC.
The team's drive, talent, and dedication earned them a third consecutive conference title after finishing with an astonishing 34-7 record in the regular season, but now remain in pursuit of the state championship.
Jackie is a catcher who hits for power and average, while Jessica is one of the aces on the pitching squad. On March 7, the right hander pitched a no-hitter to secure an 8-0 victory over Rio Hondo College.
They've played softball since they were 6 years old and as they are reaching the peak of their skills and abilities, they play with the knowledge that the end of their playing career is approaching.
Unless you're a female athlete or are very close to one, you might not consider how fundamentally different their experience is from that of their male counterparts.
The vast majority of men and boys who play baseball never play professionally. Nonetheless, every little leaguer who takes the field, can access the dream of playing Major League Baseball. They can enjoy countless backyard whiffle ball dramas and playground fantasies of World Series heroics. The women of softball cannot.
To an outside observer who has never considered the unfairness of the sports gender opportunity gap, there is poignancy in knowing your playing career ends when you're at your best. However, the sisters do not express sadness in knowing that. They fight on.
Even when injuries took them off the field and they were forced to consider the possibility that they couldn't continue to play, they pushed forward.
"I couldn't imagine myself just being a regular student," Jessica said. "I have to constantly keep active."
The Olvera sisters certainly do just that in each 40-game season. When they're not playing games, they're practicing, always with growth and improvement in mind.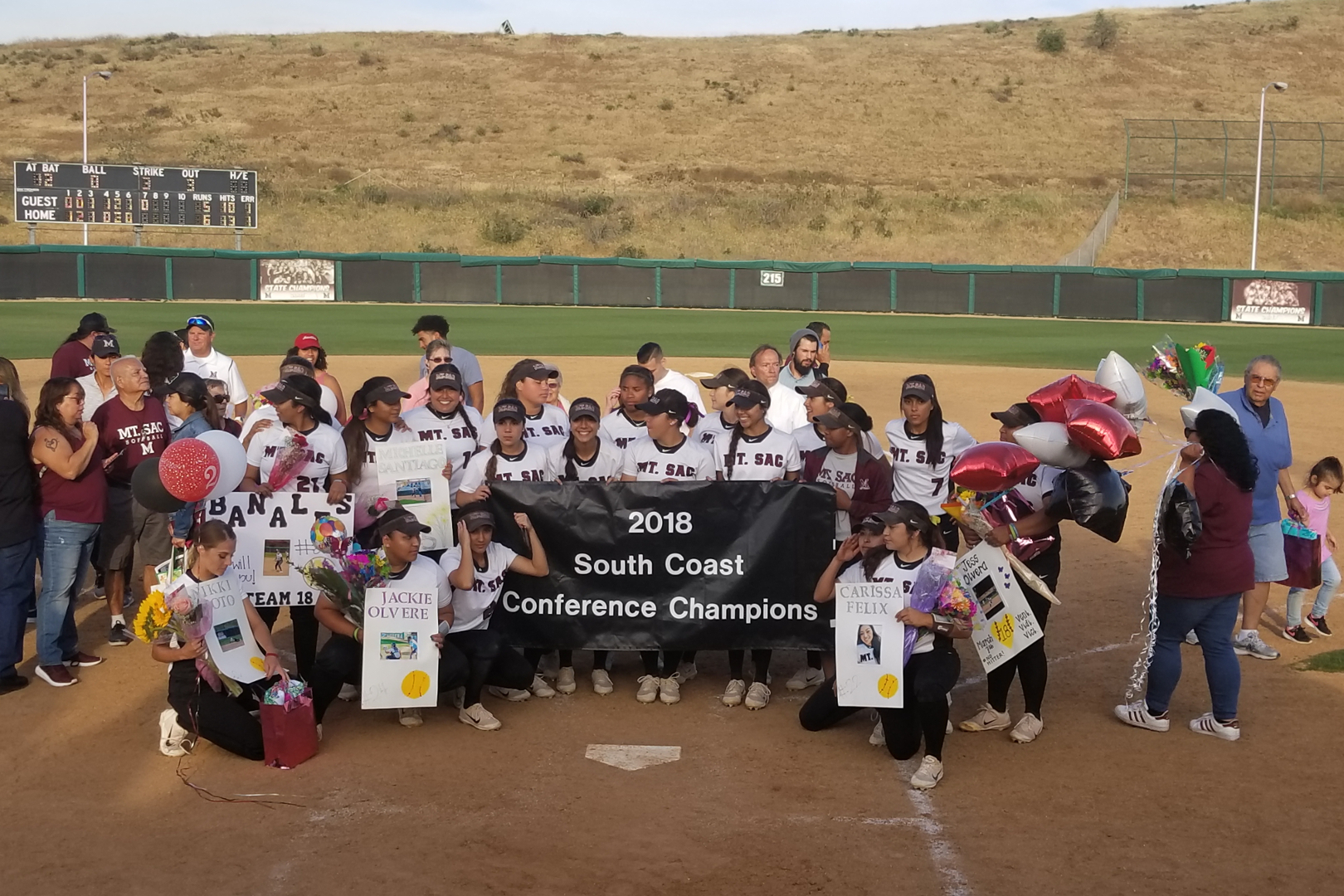 Being part of a team is a collaborative effort whereby each teammate holds the other accountable. They are the defending South Coast Conference Champions for a reason.
Ruby Rojas, Mt. SAC Softball head coach and kinesiology professor, said it's difficult to measure how much time is required to be on the team.
"That's why we're a family. We see each other more than we see our own families. Being a student athlete is a full time job," Rojas said. "We always tell the girls when we recruit them, this program is not for everyone. You're going to be challenged in so many ways and once you graduate, you're going to be a much better person overall."
The Olvera sisters echoed what Rojas said, noting the importance of discipline on the field as well as in the classroom. Back home, they also credit their parents for reminding them that being a student-athlete means balancing two equally important aspects of that title.
The sisters started playing 14 years ago and have always played on the same team, one pitcher and one catcher. When they started, Jackie was actually the pitcher and Jessica was the catcher. They traded positions once they started coming into their own as players.
Jackie playfully suggested pitchers tend to crave attention, but that attention wasn't her focus.
"I didn't like the spotlight, so I gave it to her," Jackie said sharing a laugh with Jessica.
After her time as catcher, Jessica played some infield before settling in as a pitcher, conceding to Jackie's earlier notion and admitting she liked the attention.
"[Jackie] was just better at catching, so it worked out," Jessica said.
While every position on the field has its challenges and teams rely on every player coming through, in many ways pitching and catching are the most demanding positions on the field. Pitchers and catchers are the only players involved in every play and they must remain mentally locked in the game at all times.
On top of the sport's mental demand, even under the most ideal conditions, catchers take a beating. The pain of the position is constant and despite only being 20-years-old, Jackie already paid a price for her choice of position through knee and shoulder surgeries.
"Basically my knees are shot, so [despite the pain] I've just learned to stay in my squat," Jackie said. "Everyday, after every practice, every game I come home tired. I'm sore, but it's more of a mental thing. I've been playing so long it's become second nature for me. I'm just used to it."
Jessica has dealt with injuries too, injuring her knee twice and requiring surgery. She says she's just now getting to the point where she trusts her knee again but now the constant snapping of the her wrist also causes discomfort.
Past the difficulties of playing the game, playing with a sister also has its advantages according to the twin Mounties.
"There's a bond between us. We talk with each other just through our eyes and facial expressions. A lot of people don't understand that," Jessica said. "We're better together than we are apart."
The best softball players in the country spend their entire careers with the knowledge they will reach their peak as the end of their playing career nears.
Rojas played at the highest levels of the sport in NCAA Division I Softball, as well as the 2008 Summer Olympics in Beijing. However, with very few opportunities for softball players after college, the reality is it just isn't possible to make a living playing; at least not yet.
"Let's be real. We don't have the same opportunities as men," Rojas said. "You turn on ESPN, and you have the NFL, Major League Baseball, the NBA. If there is a professional league, like the WNBA, it doesn't get as much recognition as the men, and that's just the world that we live in. However, I think that it's changing."
With this in mind, Rojas said their biggest hope for all of their players is to graduate.
In 2017, eight Mt. SAC Softball players earned scholarships to Division I schools and Rojas asserted the importance of helping their athletes develop the skills to transition into the real world.
For their entire careers, Jackie and Jessica were aware that there could be no lucrative professional contract to look forward to. Nevertheless, the lack of opportunity didn't get them down, nor does it deter them from working hard to achieve excellence in their sport or in academics.
"We're always in the shadows of the men. Being a female athlete, you have to work twice as hard to the the attention you deserve, but it's what you take away from it," Jessica said.
That unfair reality is not new to the Olvera sisters, Rojas nor their teammates. Thus for a female athlete, especially for the twin Mounties who are in their final season, the motivation to play may be more pure; playing for the love of the game.
"All good things must come to end. You've just got to have fun," Jackie said. "That's all you can do. Have fun, and just play."
"You've got to make the most of every game and just play it as if it's your last because it could be," Jessica said. "It could be."
Leave a Comment
About the Writer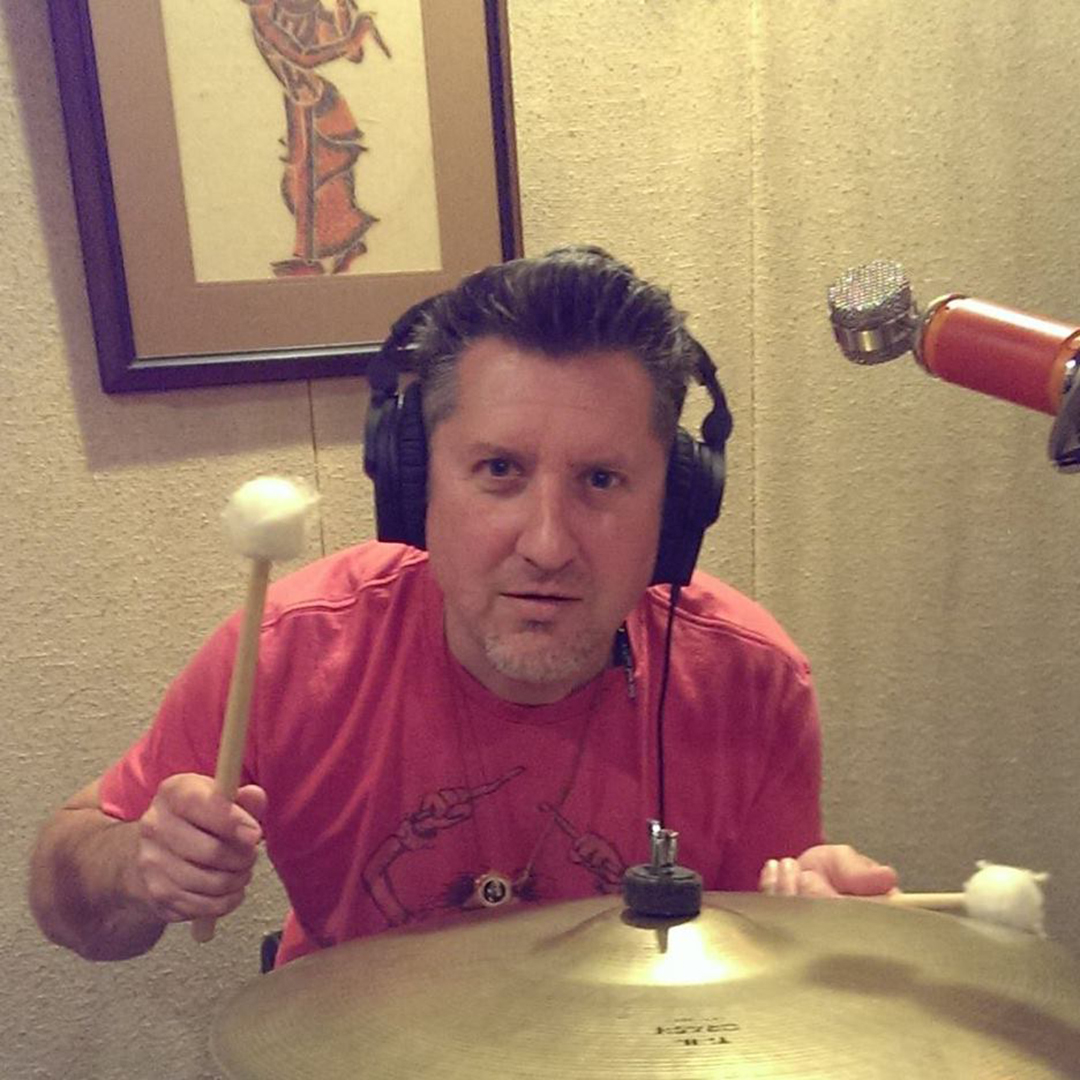 Doug de Wet, Author
Doug de Wet is the former features editor of SAC.Media and a collector of words, ideas, sounds, flavors, and forms. He is suffering from existential dread, extreme self reflexivity, and the questioning of grand narratives. He is now attending Cal State Fullerton.