The Mt. SAC Board of Trustees met for a regularly scheduled meeting on Wednesday, May 9, in Founder's Hall.  The meeting began with a moment of silence for Trustee Dr. David Hall and Professor of Physics Daniel Anderson.
Hall died on Sunday, April 22, at 72 years-old following a battle with multiple myeloma, while Anderson died four days later on Thursday, April 26.
In a tribute to Dr. Hall, every board member spoke about their memories and experiences with the trustee.
"Hall was a great mentor," Board member Trustee Robert Hidalgo said, "He encouraged people to get out of their comfort zone."
Board member Trustee Laura Santos said, "Dr. Hall was such a great loss, I just appreciate that we had him."
The board also discussed filling Hall's seat with a new member at the meeting.
The board recognized the journalism students for winning 55 awards from four competitions. They were honored in two national college media associations, College Media Association CMA, Associated Collegiate Press ACP, and two state college media organizations, California College Media Association CCMA, and the Journalism Association of Community Colleges JACC.
Of these awards, 34 were in the top three of their respective categories. SAC.Media, the student produced news site that has a partnership with the Washington Post, and Substance Magazine won awards for general excellence.
"The students had to work harder than we ever had to work when we had a newspaper and a print magazine," Journalism Professor and student media adviser Toni Albertson said. "We are now digital, the only community college to go all digital."
Faculty adviser Brian Bouskill recognized Mt.SAC's graphic design students for receiving gold, silver, bronze at this year's American Advertising Federation-Inland Empire ADDY Award competition. The ADDY Awards is a three-tiered national advertising competition. Each of the four students that competed won an award. Two students also won silver awards at the regional level and will be attending nationals in Chicago on June 8.
"We didn't think we were going to win every entry," said Bouskill. "But all of our student entries won, and we were really surprised and happy about that, so we are hoping to win at the national level as well."
Professor Roger Willis announced the 34 awards the Forensics Team won including a gold medal at the 2018 Phi Pi National Speech and Debate Championship held in Florida. The team also won a gold medal in Reader's Theater along with three gold medals in persuasion.
"They are a fantastic team to work with because of your support," Willis said. "They got to do their speeches and pour their hearts out."
The last student recognition was Christopher Haro, who won a scholarship to attend the stagecraft institute of Las Vegas after attending the Kennedy Center/American College Theater Festival in Arizona this February. Haro has been a part of the theater program for four years, and the last two years, the theater program had the opportunity of joining the theater festival.
"This gives students a new fire to wanting to compete more and do more with craft," Haro said. "And with this festival, I moved myself to new boundaries."
Recognition was followed by discussion on Proposition 39 and the budget.
Mt. SAC has completed two energy efficient projects using Proposition 39 and Measure RR funds, and has started a third.
Proposition 39 regards energy efficiency, and Mt. SAC has received $5,369,935 over five years in energy funds for these projects. The 2013 project served the Performing Arts Center with a standalone chilled water system that generated $2 mil in savings and 14 year-long jobs. The 2015 project involved the chilled water central plant expansion, expected to save $400,000 per year and create 28 year-long jobs.
The final project for a cooling system upgrade to Humanities & Social Science in Building 26 uses the final two years of Proposition 39 funding. This is project is estimated to save over $100,000 per year and replace 50 year old equipment.
Joan Sholars, vice president of the Faculty Association, who would motion several items at the later Academic Senate meeting the following day, spoke on behalf of the Academic Senate.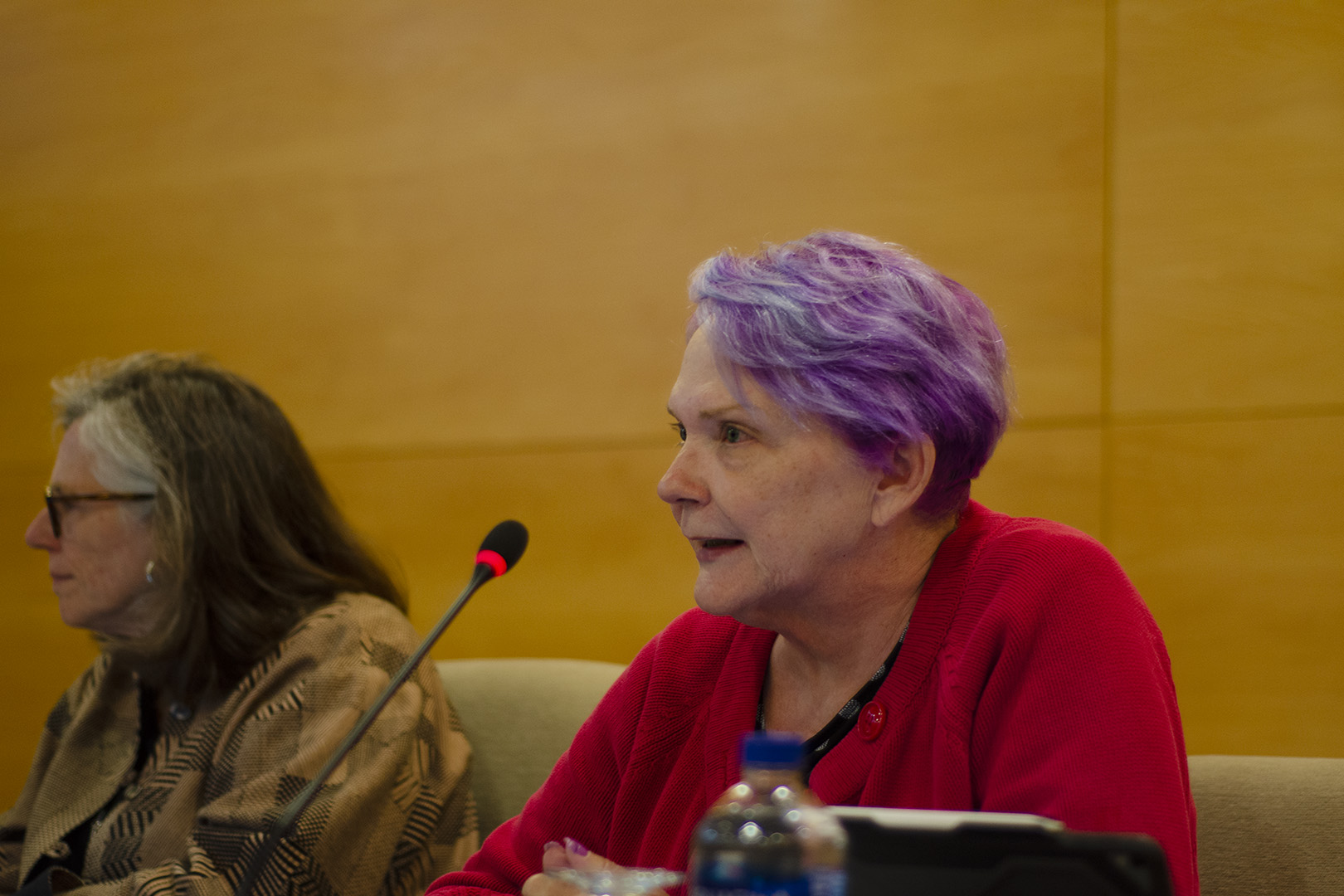 The next Board of Trustees meeting is scheduled for Wed., June 27.