Students Get to Exhibit Their Art at Exclusive Gallery
On Thurs. May 10, Mt. SAC opened the exhibition to their 70th Annual Student Art Gallery. Many Mt. SAC students and their family and friends showed up in support of the student artists. This exhibit gives students the chance to show all of the work they put into their art.
The art ranged from paintings, to graphic design, to sculptures, to animation.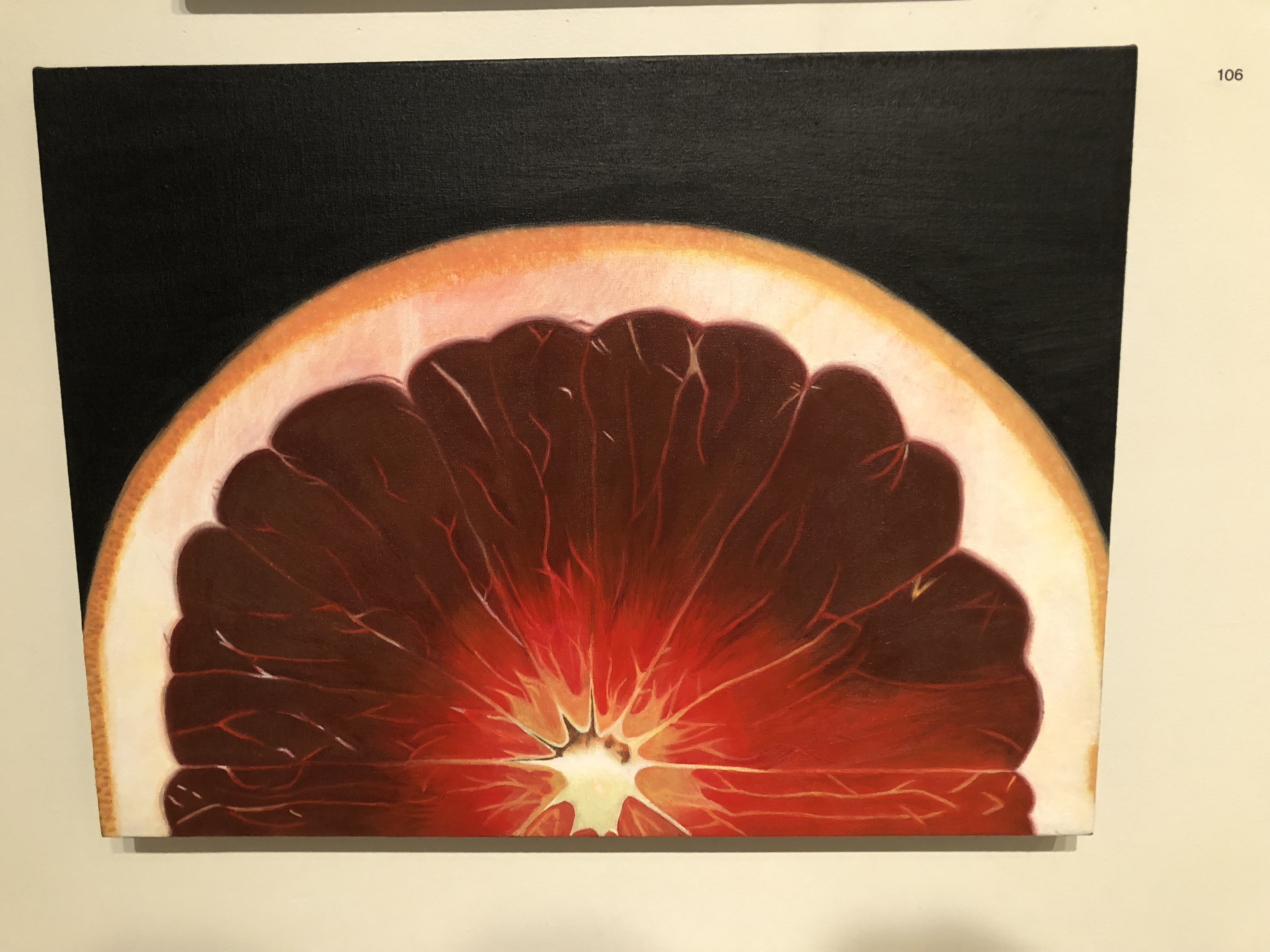 One of the pieces there is called, "Blood Orange," by Crystal Taylor and it is an acrylic painting of half of a blood orange. The details in the painting show the different parts of the inside of the orange up close.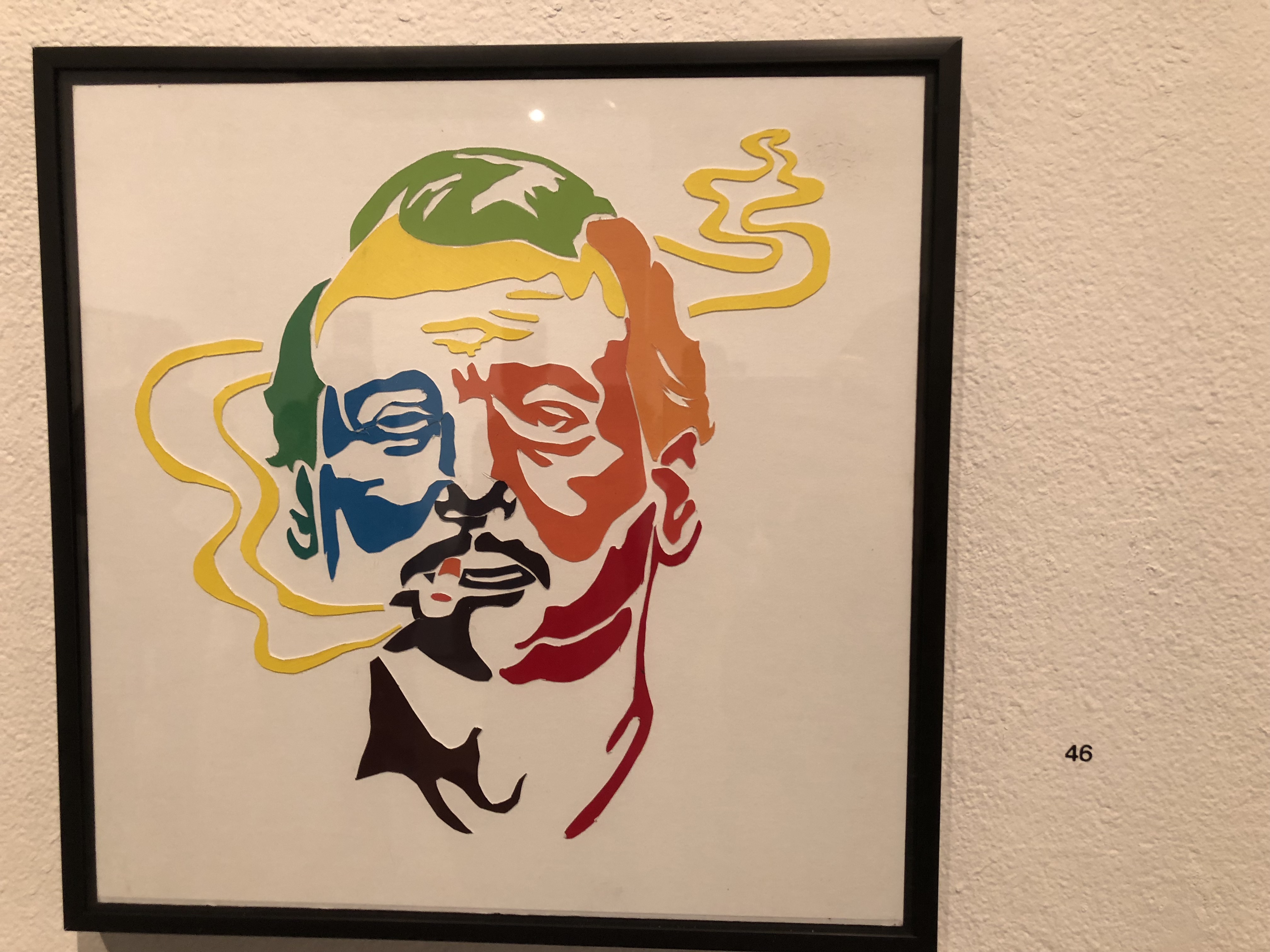 There were also some pieces with pop culture references, such as Angelita Ortega's "Bill Murray Color Wheel," which shows Bill Murray's face with a colorful outline.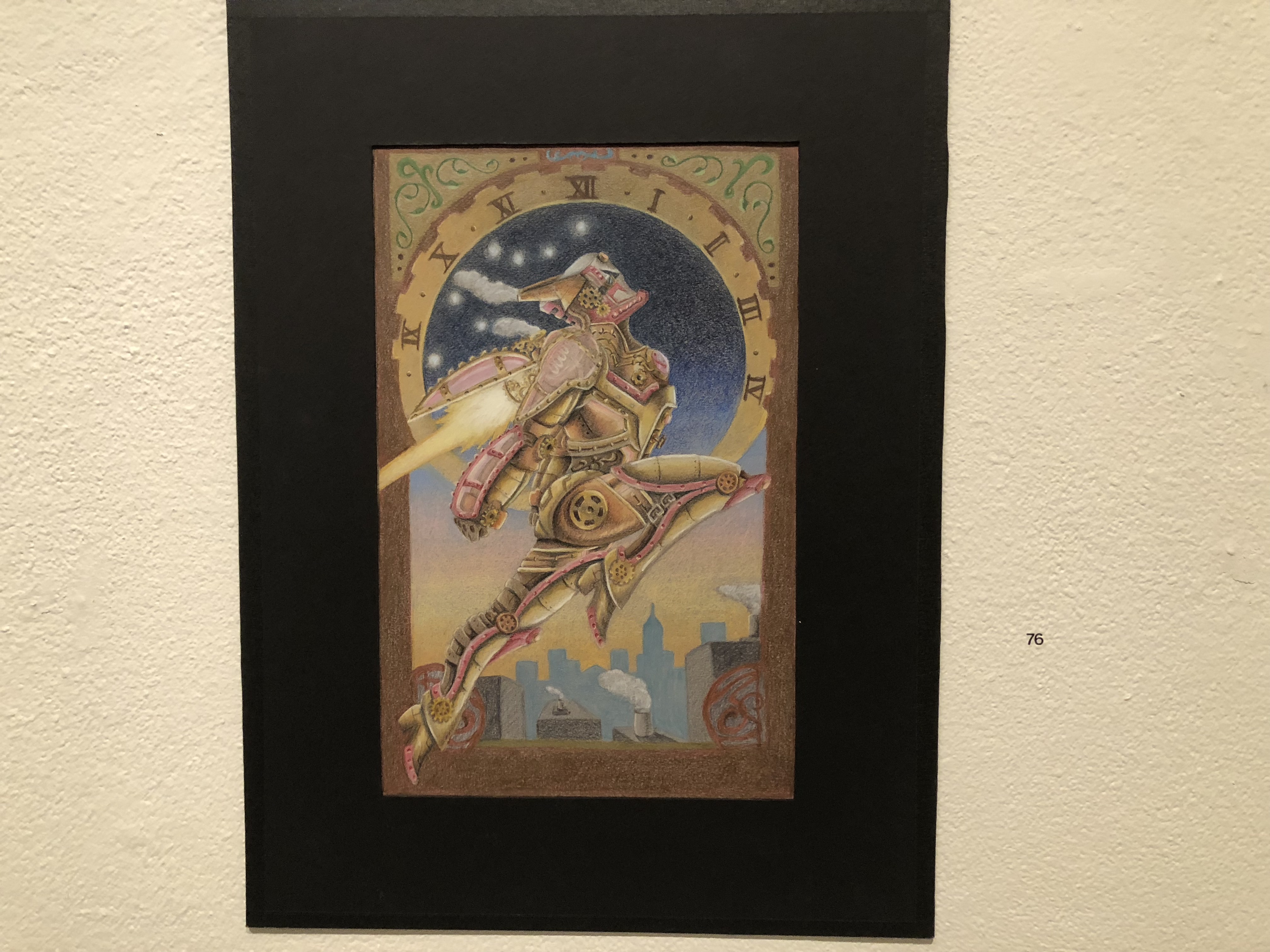 Heather Meltesen, a graphic design major, has her art featured in the gallery. Her piece,"Steampunk Bunny," was done in colored pencil and she says she was inspired by light bulbs and her favorite characters in an anime called "Tiger & Bunny."
"To be recognized as a student that's actually producing work that's credible, it's just amazing to be in this museum with other scholar students that I respect and admire. I just love the feeling," Meltesen said.
Lillian Ahmed, 20, is double majoring in art and anthropology, and she also had her art featured in the gallery. Her piece, "Peace," is a computer graphic and it was inspired by her culture.
"I am Middle Eastern and I was very upset about the Muslim ban and all everything that is going on in the Middle East, so I created this," Ahmed said. "It's kind of like my way of spreading peace, because it's my culture and it's my religion and I just want there to be peace and equality so I created this one because I wanted to get the message out there."
"It means a lot to me and I am honored to have my art here, and for other people to see it and spread it around," Ahmed said. "I am really thankful for that."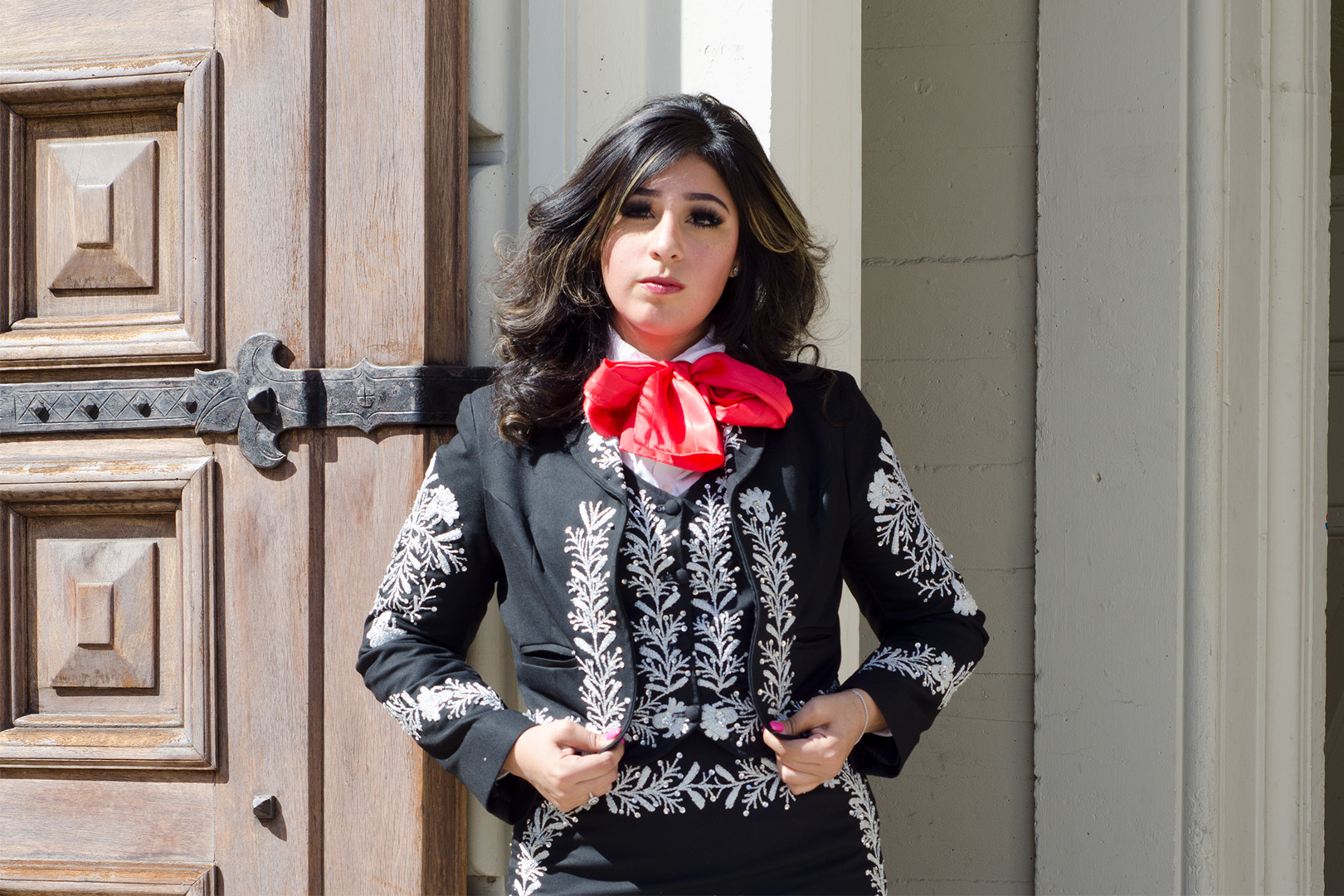 The exhibit features more than just paintings, and graphics; it also features sculptures. One of the sculptures there, "By Any Other Name" by Justin Sierra showed the mid-section of a woman's body with a metallic substance dripping down from the neck.
Sue Long, one of the deans of the arts division, spoke at the opening night and said this is one of her favorite events of the year. "This tradition embraces contemporary art," Long said.
The gallery is located in building 1B/C and it is running until June 7. Admission is free, and more information can be found at http://www.mtsac.edu/artgallery/.
Leave a Comment
About the Writer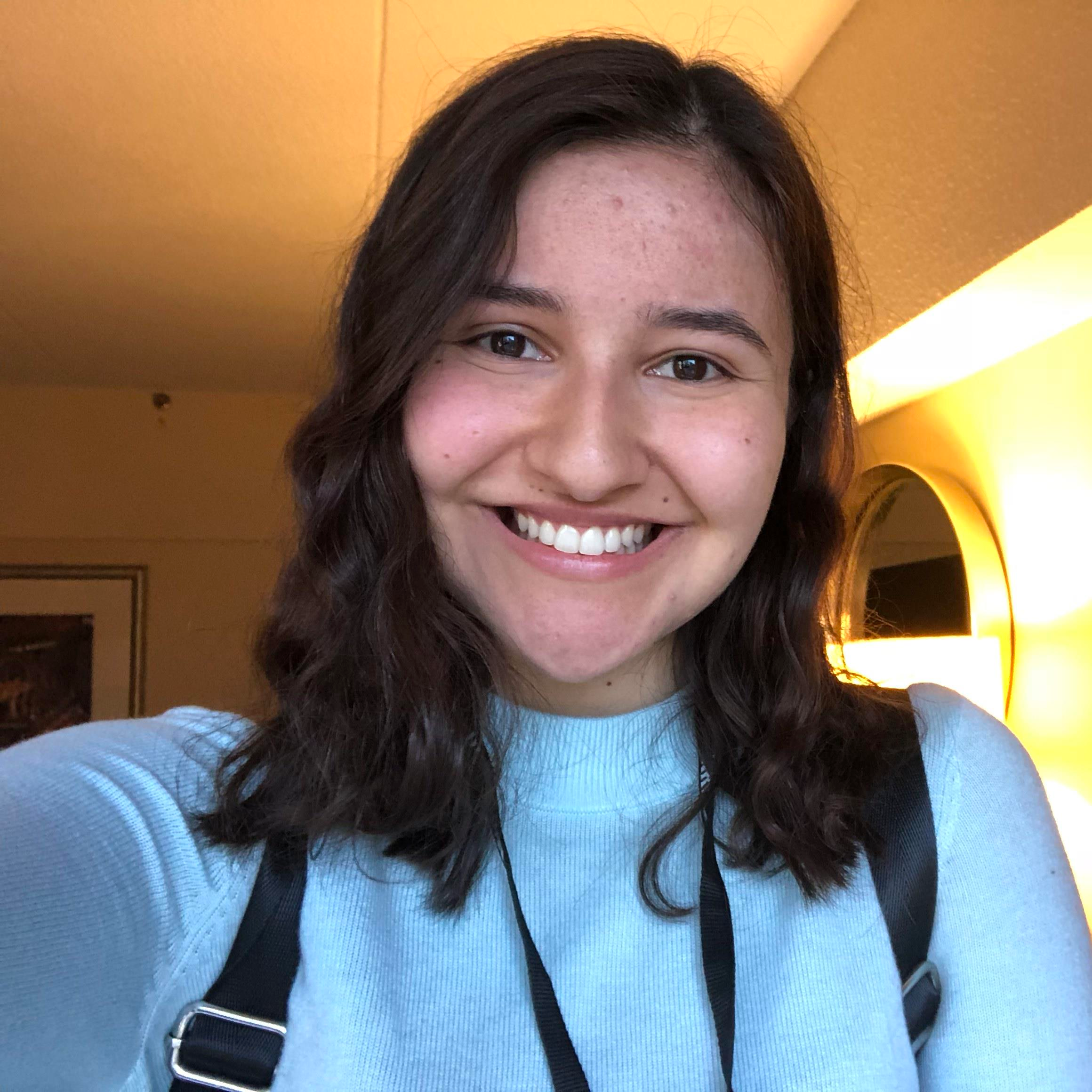 Joliana Frausto, Author
Joliana Frausto is the former Arts and Entertainment Editor for SAC Media.