Politics Breakdown Of Korean Reunion
Update: May 16, 9:30 p.m.:
On Tues., May 15, North Korean officials threatened to pull out of the Trump-Kim summit, and officially cancelled the Wed., May 16, meeting between the two Koreas.
This follows a report by the North Korean state news agency Korean Central News Agency  KCNA. KNCA reported that the Max Thunder 2018 air combat drill was in violation of the Panmunjom declaration.
The drills were not specifically addressed in the summit, so no concessions or cancellations were made in regards to them. The declaration does address disarmament to alleviate military tension.
The KCNA media report labeled the Max Thunder drills as a "deliberate provocation" which would violate the agreement and would not alleviate military tension.
Those involved in the drills have a different take on the situation.
"The purpose of the training is to enhance the ROK-U.S. Alliance's ability to defend the ROK and enhance interoperability and readiness. While we will not discuss specifics, the defensive nature of these combined exercises has been clear for many decades and has not changed," Defense Department spokesman U.S. Army Col. Rob Manning said.
Regardless of drills, the cancellation of the meeting is also a violation of the declaration. This update follows the North's decision to dismantle the Punggye-ri test site between Wed., May 23 and Fri., May 25.
Kim has not gotten rid of his nuclear arsenal despite the planned test site destruction, and the United States has not cancelled their preparations for the Kim-Trump summit in Singapore on Tues., June 12 despite this development.
"Kim Jong Un had said previously that he understands the need and the utility of the United States and the Republic of Korea continuing in its joint exercises," State Department spokeswoman Heather Nauert told a briefing shortly after the North Korean announcement.
"We will continue to go ahead and plan the meeting between President Trump and Kim Jong Un," she said.
Korean tension may finally end in this decade because the leaders of the North and South have finally met for a historic Inter Korean Summit.
Officially, the Korean war between the now North and South Koreas reached armistice on July 27, 1953. Though in armistice, the war is ongoing de jure, meaning, legally speaking, the two sides are still at odds although the fighting has ended.
In the summit held Friday, April 27 an unprecedented dialogue between the Koreas was held, and talks were made to establish peace and formally end the war.
This marked the third time the two countries met in the 65 years following armistice. This summit also hosted the first meeting between the Koreas since Kim took power in 2011.
North Korean leader Kim Jong-un and South Korean President Moon Jae-in spoke in private after their public appearances. They also planted a pine tree together as a peace symbol.
"North and South…which shares one bloodline, one language, one history, one culture…will return to its original, unified state and enjoy endless prosperity," Kim said.
The two sides agreed to the Panmunjom Declaration which calls for the denuclearization of both sides and making the Korean Demilitarized Zone a "genuine peace zone."
The Inter-Korean Summit had the two leaders smiling and laughing with each other, and fostered discussion on potential unification of the Korean Peninsula. Both leaders crossed the border into the other's respective country with heavily symbolic gestures.
Others like In-Bum Chun, a retired lieutenant general of the South Korean Army, hold their judgement until action is taken past what Kim said.
"I'm going to give him the benefit of the doubt… with a certain dose of caution… so I'm gonna wait and see, and I don't think I'm going to have to wait too long," Chun said.
President Trump declared "KOREAN WAR TO END!" in a tweet, but in a Michigan rally the following day, Trump said "but we'll see how it goes" in reference to the effects of the Inter Korean Summit."
In the rally, he mentioned President Moon's thoughts on the matter, and agreed with them.
"I think President Trump deserves big credit for bringing about the inter-Korean talks," Moon said. "It could be a resulting work of the US-led sanctions and pressure."
Moon is not the only South Korean official to credit Trump with the development. South Korea's foreign minister Kang Kyung-wha said, "clearly credit goes to President Trump."
This credit is for getting the North Korean leader to engage in talks. This is Kim's second trip to speak with another leader in seven years of leadership.
Kim had previously left North Korea and met with Chinese President Xi Jinping a month before the summit on March 27. A week prior to April 18, Kim also met Mike Pompeo, when he was CIA Director, according to a tweet by Trump.
Mike Pompeo met with Kim Jong Un in North Korea last week. Meeting went very smoothly and a good relationship was formed. Details of Summit are being worked out now. Denuclearization will be a great thing for World, but also for North Korea!

— Donald J. Trump (@realDonaldTrump) April 18, 2018
The foreign minister also added, "He's been determined to come to grips with this from day one."
Some South Koreans hold the same ideas Americans do about foreigners with a "just go back" mentality. Toyang, a person who left North Korea in 2009, said "I hear it as 'just go back and die.' That's basically what they're saying."
"We wanted freedom so badly we risked it all to come here. It's upsetting that they keep using that against us when we had no say in it," she added.
Agreeing with those sentiments, Oh Eun-Jung, 27, who also came to South Korea in 2009, addressed reunification.
"I think it's possible within the next few years," she said after mentioning that she thinks there needs to be some sort of assurance North Korea can keep their government for them to give up nuclear weapons.
"Economic integration first, like the joint factory we have now, and open up more roads. Then I think reunification can happen," she added.
Instead of an entire focus solely on the summit and its effects on the Koreas, others are looking to the upcoming talk between Donald Trump and Kim Jong-un.
Lee Jae-in, 56, a Seoulite, expressed concerns about the upcoming meeting between Trump and Kim. "I wish President Trump would approach this with the South Korean people's perspective in mind," she said.
"I hope he can think about the big picture and consider our perspective – – not just America's, but ours…"
North Korea considered the American perspective by releasing three American detainees on May 9, for the meeting to come.
Trump  has established that his meeting with Kim Jong Un will take place in Singapore on June 12.
Leave a Comment
About the Writer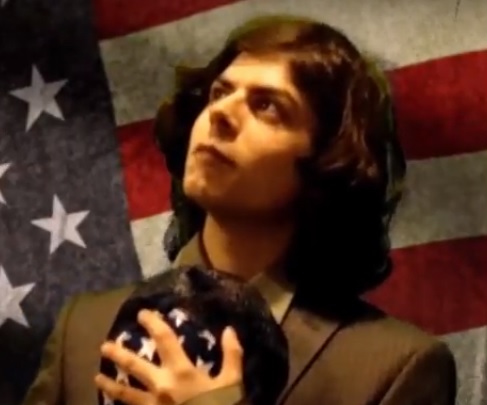 Joshua Sanchez
Joshua Sanchez is the former Editor in Chief and News Editor of SAC.Media. He was previously the managing editor of LAHS' student newspaper,
The Conqueror
. A portfolio of his reporting work can be found at
jdjoshsan.wordpress.com.