Multiple Fatalities in Texas School Shooting
Update: May 16, 3:45 p.m.
Law enforcement officials have confirmed the identity of the suspect. They also announced that the suspect has been officially charged.
CCCAA State Championships continue through @MtSAC as @MtSAC_Softball take on @ECCWarriors tomorrow at 11am. Game on! #GoMounties @MtSAC_athletics #Playoffs #CCCAA #StateChampionships pic.twitter.com/RzhkdNURMT

— SAC Sidelines (@SACSidelines) May 18, 2018
Santa Fe Independent School District Superintendent of schools has issued a statement about the shooting.
#BREAKING: #SantaFe ISD Superintendent's message about today's shooting @KPRC2 Live coverage here: https://t.co/XliHznUQJI #KPRC2 pic.twitter.com/q21hRo1Ygp

— Sara Donchey (@KPRC2Sara) May 18, 2018
Update: May 16, 12 p.m.
Texas Governor Greg Abbott and local officials held a press conference to provide an update of the school shooting. Abbott thanked the first responders for their response to what he called "the worst disaster to ever strike this community."
"It is impossible to describe the magnitude of the evil of someone who would attack innocent children in a school," Abbott said.
Abbott confirmed that 10 people were killed and 10 injured in the shooting. Abbott said that more needs to be done.
"We need to do more than just pray for the victims and their families," Abbott said. "It's time, in Texas, that we take action to step up and make sure this tragedy is never repeated ever again in the history of  the state of Texas."
Abbott said he will immediately begin to work with members of the Texas legislature and other representatives to begin roundtable discussions starting next week. He said that they will begin to work on "swift solutions to prevent tragedies like this from happening again."
Abbott said that law enforcement was still investigating the scene and other locations. He added that search warrants were obtained to look at two residences and other locations.
According to Abbott, different types of explosives have been found in a home and a vehicle. Abbott also said the suspect had journals where he wrote about the shooting and his wish of committing suicide after the shooting.
Abbott added that two additional people have been detained as people of interest. The suspect used two weapons, a  shotgun and a .38- revolver. The suspect's father is the legal owner of the weapons.
Abbott did not name the suspect but CBS News identified the suspect as Dimitri Pagourtzis, 17.
Senator Ted Cruz said "Texas has seen the face of evil." Cruz called the parent's pain unimaginable.
"There has been too damn many of these [school shootings]," Cruz said. "Texas has seen too many of these."
Abbott added that there were no warning signs with the suspect compared to other suspects in past school shootings.
Update: May 16, 10:05 a.m
UTMB Chief Medical Officer Dr. Gulshan Sharma and UTMB Chief Nursing Officer Dr. David Marshall provided an update of the victims. UTMB is a level one trauma center.
Dr. Marshall said that the first patient arrived via helicopter at 8:31 a.m. The victim is an older male who is currently in surgery. The victim is "critically ill, but stable." He said that the victim "had a gunshot wound to the arm." Marshall added that the victim suffered "significant blood loss and that is why he is in critical condition."
A middle-aged female victim is also in surgery being treated for a gunshot wound to the leg.  Dr. Marshall said that the victim's husband took his wife from the scene to a local hospital. The victim was later transported to UTMB.
The male victim who is under 18 is still at the hospital and on the pediatric floor. The victim had a gunshot wound to the leg.
Dr. Marshall said that the situation "hurts" and called it "a terrible tragedy."
Update: May 16, 9:40 a.m.
Santa Fe local officials held a press conference to provide an update following the shooting.
Officials confirmed one suspect is in custody and one person of interest has been detained.
They also confirmed that there were "multiple fatalities believed to be fewer than 10 at this time."
Mayor Jeff Tambrella thanked the law enforcement agencies for their actions.
Update: May 16, 9:25 a.m.
Santa Fe Independent School District ISD tweeted that possible explosive devices have been found at the high school and off campus.
#UPDATE Possible explosive devices have been located at the school and off campus. Law enforcement is in the process of rendering them safe. School has been evacuated. Call 911 if you see any suspicious item. #HouNews #SantaFeISD

— Santa Fe ISD (@SantaFeISD) May 18, 2018
President Trump held a press conference to speak about the shooting following his earlier tweets.
"We grieve for the terrible loss of life and send our support and love to everyone affected by this absolutely horrific attack," Trump said. He also "[It is] a very sad day."
Pres. Trump on Texas school shooting: "My administration is determined to do everything in our power to protect our students, secure our schools, and to keep weapons out of the hands of those who pose a threat to themselves and to others." https://t.co/C6fyaygu1i pic.twitter.com/77Z4k7y5S9

— ABC News (@ABC) May 18, 2018
CNN reports that Texas Governor Greg Abbott and Texas Senator Ted Cruz are on their way to Santa Fe High School.
Update: May 18, 8:50 a.m.
Sheriff Ed Gonzalez held a press conference outside of Santa Fe High School to provide an update on the situation.
Gonzalez said that the timeline of the situation is preliminary.  The shooting is believed to have began prior to 8 a.m. CST. He also provided an update on the victims
"The number varies, but there can be a number between eight to 10 fatalities at the school, including students and some adult staff as well," Gonzales said. He also said that he was told that students were the majority of the injured.
Gonzales said that the department is conducting a "systematic search" of the school to make sure there are not more students inside. Gonzales added that the search will also be to make sure that there are no additional devices inside.
The suspects that have been detained are believed to be students. Sheriff Gonzales also said that the type of weapon that was used is unknown.
Original Story:
On Friday, May 18 officers responded to an active shooter at Santa Fe High School in Santa Fe Springs, Texas.  Law enforcement officials confirmed eight people were killed in the shooting. It was not specified if the victims were students or teachers.
Three victims have been transported to The University of Texas Medical Branch UTMB. In a press conference, hospital officials said that they were treating three patients: two adults and one person under the age of 18.
A Harris County Sheriff's officer tweeted an update on the situation.
One is in custody, a second one detained. An injured police officer is being treated, the extent of his injuries are unknown.

— Ed Gonzalez (@SheriffEd_HCSO) May 18, 2018
President Donald Trump tweeted his thoughts on the shooting.
School shooting in Texas. Early reports not looking good. God bless all!

— Donald J. Trump (@realDonaldTrump) May 18, 2018
Vice President Mike Pence also spoke about the school shooting.
To the students, families, teachers of Santa Fe High School, all of those affected and the entire community: We are with you, you are in our prayers, and you're in the prayers of the American people. pic.twitter.com/8bhPWyK7vR

— Vice President Mike Pence (@VP) May 18, 2018
The Harris County Sheriff's Office HCSO is the largest sheriff's office in Texas and responded to the active shooter situation.
We are assisting @SantaFeISD with a multiple-casualty incident at Santa Fe High School. This is no longer an active shooting situation and the injured are being treated. #hounews pic.twitter.com/m7Wuauk9jk

— HCSOTexas (@HCSOTexas) May 18, 2018
The Santa Fe Independent School District ISD released a statement on their official Facebook page. The post included details of the situation and plans for how parents could contact their children.
"The situation is active, but has been contained.  There have been confirmed injuries."
Santa Fe is located approximately 30 miles southeast of Houston.
Stay tuned for updates.
Leave a Comment
About the Writer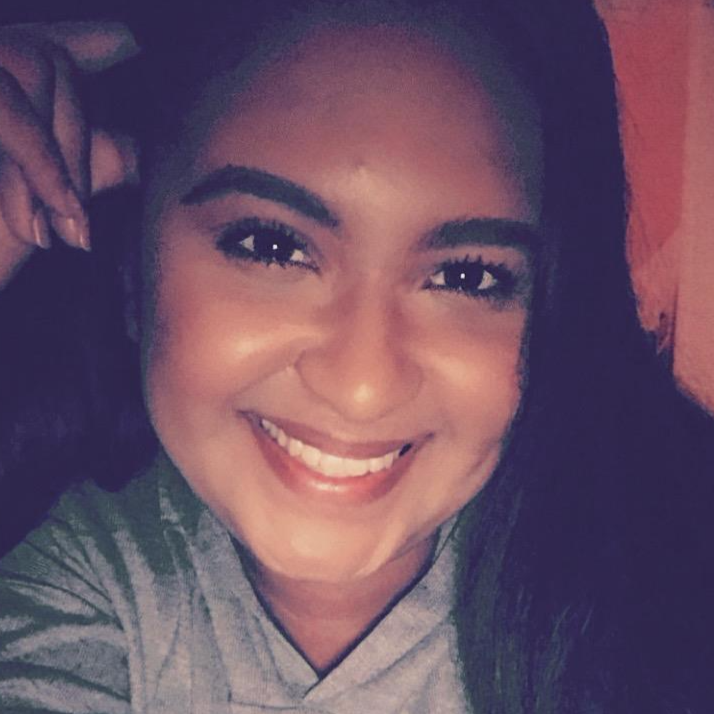 Miranda Virgen, Author
Miranda Virgen is the news editor of SAC.Media and hopes to transfer to USC. She likes to attend live concerts and entertainment events.