This Queen Fought For The Crown
He was sent to a holy place to change his mind. Eyes surrounded him as the voices of church leaders chant their prayers, holding him down as he feared for his life, as they hoped to exorcise the demon out of him. That was their solution. Josue Velasquez, link to care coordinator, DACA recipient, and drag queen had went through that exact moment when was just 17 years old all because he was told a fashion designer was not a man's job.
When he was a sophomore in high school, Velasquez was pressured by his friends to come out in his high school newspaper; however he regrets that decision. "I feel like it wasn't the right time," he said. My friends were like, "We already know that you're gay. Just say it!"
While this news had broke out, Velasquez was also dealing with depression which lead to cutting himself.
His mom found out he was gay soon after the paper was released. He walked into the kitchen of his home where his mother and sister were cooking and Velasquez told them that he wanted to become a fashion designer. His culture and religion did not work in Velasquez's favor. His mother decided to call the church and his uncle.
"She told me I have to go to therapy with the pastor and of course they made it their decision," he said. "So she called my uncle to kind of deal with the situation," said Velasquez. He then faced unimaginable experiences.
Velasquez was beginning to explore the world of fashion, sketching his own designs on a book, until his uncle found out about the book and burned his sketches in his back yard in the bbq.
"He burned a lot of my personal things. He burned a lot of my childhood pictures because there is this belief that you have to like burn the past to move forward," he said. "I don't talk about it anymore. I feel like I talked about it enough, but when that got burned I feel like I let go of my dream. I was like, 'this is where it ends.' So I just didn't pursue it anymore," said Velasquez.
At the age of 17, on his way up towards the mountains passing through the tranquility within nature, Velasquez was not there to enjoy himself. He was sent to a ranch in the middle of nowhere to deal with his situation. The church leaders wanted to make sure that everything going on during the weekend sessions with Velasquez would be without any sort of connection outside the ranch.
"So we couldn't take anything with us. They wanted us to be completely disconnected from the world. So they put us in these rooms by groups and not all of them were gay people. They were people who had different sins according to them," Velasquez said.
He would wake up early in the morning, sit in a cold chair, eat breakfast, and for the rest of the day listen to people preach. At night however there was a different event.
"At nighttime, that's when they would start doing prayers and start doing their exorcisms. It was scary," Velasquez said.
Velasquez had to be clutched by the church leaders to hold him down as they would say prayers to him. This was the way the church would "purge the demon out," Velasquez said.
For a year, he would continue the same procedure every other weekend at the church his mom took him to. He eventually left the church when he was 18. Although Velasquez's mother, uncle, and the church hoped that his mind would change, it didn't.
"After all these years, it was just a waste of time and money because they didn't fix anything. The only thing that they left me after that was depression," Velasquez said.
The trauma that Velasquez faced made him attempt suicide in 2010. The following year he ended up in a mental institute for 17 days. The church didn't give him a chance to experience his life the way he had hoped because they always blocked his way to self expression. Velasquez had to begin self discovery all over again figuring out his sexuality and identity.
"It was a very hard youth for me but today I'm like super gay. I'm fabulous. I'm a drag queen. I feel like my life has come full circle for me," Velasquez said.
Velasquez and his mother are now mutual and their relationship is stronger as she has accepted his life.
"I finally did stand up to my mom, I was like, 'I'm not going to wait for you to die or for me, or either of us to be in our death beds to try to make the last days count when we still have our lives," Velasquez said.
His past relationship with his ex-partner three years ago was when his relationship with his mother became a lot stronger.
"She was there and she helped me and it definitely changed a lot," Velasquez said.
Of course through the hardship he went through he does forgive her.
"She's not a monster," Velasquez said. "I feel like she just didn't know what to do."
Although Velasquez has found equal ground with his mother, he has been handling the struggles of being a DACA recipient.
Velasquez came from Chiapas, Mexico to California at the age of 6 with his mom and siblings. He is currently a Deferred Action for Childhood Arrivals (DACA) recipient but fears for the changes from the Obama made program since President Trump was elected. It's been emotionally and mentally exhausting for Velasquez since the program has been decided by Trump to be terminated however the office has put a hold on his decision. The only thing he can't do is travel out of the U.S., yet Velasquez is afraid that if DACA is ever taken away he won't be able to work.
"It's just scary because in my experience I want to live a normal life where I don't have to worry about, 'am I not going to be able to work?" Velasquez said.
DACA has been an ongoing dilemma as things are constantly changing whether the program is kept or not, Velasquez knows he can survive if DACA is revoked because he is adaptable to many situations.
Velasquez, alumni of Mt. SAC, transferred to University of Irvine graduating with a double bachelor's in Chicano Studies and Anthropology. Currently, Velasquez works as a link to care coordinator at a non-profit organization Bienestar Human Services. He had the opportunity to help organize a beauty pageant for drag queens in 2012 with them. After he graduated, he sent them his resume at the beginning of 2017 and worked with them since. Velasquez has over 40 clients right now.
"I'm getting clients everyday so I do linkage to care for people who are newly diagnosed with HIV but also people that have fallen out of care," Velasquez said.
As Velasquez thought to pursue a career in art, he didn't want to because to be an artist is always about constantly producing and creating something better than the last one.
"I like the work that I do. I like helping people," Velasquez said.
He has decided that he wants to continue to help people by going back to school to get his master's in Social Work.
As a hobby, Velasquez has made drag into an art form because he liked the idea of transforming into something else. He is a drag queen, cross-dresser and costume maker.
"People come to me so I feel like I eventually did get to live that dream," Velasquez said.
Drag has become the outlet for him to live and experience the aspiration to be a fashion designer. His drag name is Buganvilia Thorns, which was inspired by Mexican drag queen Bougainvillea.
"I just fell in love with the character. So, I'm like, 'I want to adopt her name.' And of course the thorns are from the Bougainvillea flower which has thorns. It's based off this flower and to me it's this beautiful flower and it's everywhere," Velasquez said.
The transformation from his day job to nightly hobby gives the freedom that Velasquez always wanted which has lead him to opportunities like being crowned Empress of Los Angeles and working with girls from the popular TV show Rupaul's Drag Race. He also continues his line of work combining philanthropy and working within the community to help raise money through drag.
Velasquez has worked in this industry for eight years and in the last two, his art has grown. He is now mentoring five of his drag daughters.
"They're some of my best friends," Velasquez said. "I'm happy to be a mentor to them. They love me and they love my art. I make costumes for them. I'm growing with them."
One of his long time friends Brigette Lugo, reminiscing about first meeting with Velasquez, instantly connected with him because of their love for Frida Kahlo.  They shared special milestones together as journalism students. She is proud of what he has overcome from the past and what he has become now.
"He's grown a lot in like, his confidence," Lugo said. "He's been through a lot from childhood to now. Last I knew, he was working with Bienestar which is like helping the LGBTQ community, like the Latino community. That is a big deal because after he got to the process of staying here legally, it gave him more freedom to be able to receive higher education, work for the higher education, and go to Irvine. I'm so proud of him for that."
She is inspired by Velasquez because despite the obstacles he went through, he managed to "keep moving and keep doing better for himself," Lugo said.
His best friend and roommate April Tellez first met Velasquez in 2010 when he was a student in her Native American history course. Tellez noticed the kind of student he was as he was very attentive, thoughtful, and shining. She knew right away he was one of her favorites and he has become not only her best friend but she also considers him family.
"Josue is a kind hearted, thoughtful, loving, and accepting person. I am most proud that he has never used any of the many struggles he has faced in his life turn him into a cold, detached, or vile person," said Tellez. "I am proud that Josue is a fighter and a survivor, but one with a loving heart. He tries to see the good in all people. I love his humanity."
Velasquez has been able to use what he knows in order to care for the people in the community. Tellez will always be amazed of how hard Velasquez works every day working long nights sewing together costumes while also juggling his job at Bienestar.
"His work ethic is beyond impressive," said Tellez. "He can and does achieve anything he sets his mind to! He is so creative! He can whip up a fabulous dress in a one of a kind design in an hour! He works so hard, and he puts his heart into it all, and it shows."
Although Velasquez faced the obstacles of his past, he will always work hard for his dreams even if it is working late at night. However, if he had the chance to do it all over again and change anything Velasquez said, "I would definitely go to Berkeley because it was my dream school and I did get in. The only issue is they took forever with financial aid when I got in."
Even though he did not go to University of California, Berkeley, Velasquez created a free world for himself.
"I feel like a lot of the things that I went through, my youth, really shaped me," Velasquez said. "I think I'm happy the way things turned out."
Leave a Comment
About the Writer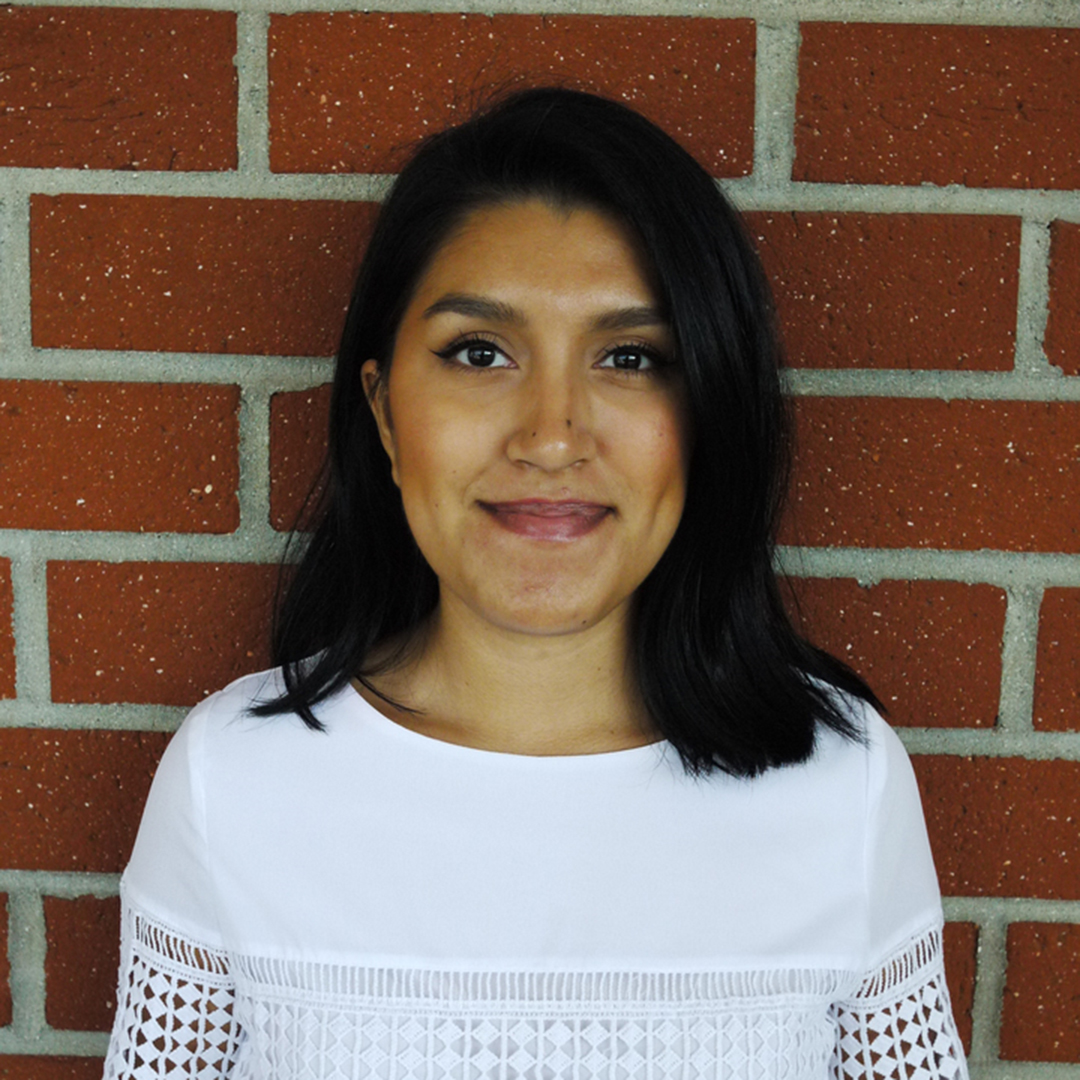 Tiffani Calvillo, Author
Tiffani Calvillo is a staff writer for SAC Media.