One Candidate Uses A Dog For Advertising, Other Accused Of Being One
The race for the 39th Congressional District has two candidates with press in social media. The spotlight is on one candidate for a campaign ad and another for sexual harassment allegations.
Gil Cisneros, a candidate for the 39th Congressional District, was accused of sexual harassment by Melissa Fazli, a candidate for California Assembly District 55. Fazli issued a press release statement on Wednesday, May 2.
She outlined an encounter with Cisneros in which she alleges he said, "should we go back to your room?"
She also alleges Cisneros said, "well what are you going to do for me?" and added, "No Melissa, I mean what are you going to do for me?" after she asked him for a campaign contribution.
Following the allegations, others running in the district have released their own statements.
Others running for the 39th Congressional District issued joint statements. Fellow Democrats Sam Jammal, Andy Thorburn and Mai Khanh Tran issued a joint statement on Thursday, May 3.
"We call on him [Cisneros] to address this issue immediately. Fazli and voters in California's 39th district deserve a response," the joint statement read.
Independents Steve Cox and Sophia Alexander also issued a joint statement in response on Friday, May 4.
They both gave detailed comments on the situation.
"This just goes to show how out of touch the DCCC is with the community of the 39th district in their support of Mr. Cisneros," Alexander said. "If the DCCC doesn't take action on Fazli's behalf in the wake of those accusations, that speaks strongly to their values as an organization, and I trust our community's voters will take note."
"I stand with Fazli," Cox said. "No person should be subject to sexual pressure or predation… I suspect Fazli will need this kind of support as she fends off the coming attacks from within her own party."
Below is a joint statement between myself and fellow #CA39 Independent candidate Sophia Alexander of solidarity with @MelissaFazli in her recent accusations against powerful fellow Democrat @GilCisnerosCA.#Solidarity #MeToo #ThePartiesAreTheProblem pic.twitter.com/nyTbqZ8JBF

— Steve Cox (@RealSteveCox) May 4, 2018
In response to these allegations Cisneros released this statement on Friday, May 4, calling Fazli a "Thorburn surrogate."
Cisneros' campaign spokesperson Orrin Evans who issued the statement attacked Andy Thorburn in the statement.
Evans also dismissed Fazli's claim that, "[Cisneros] was intoxicated" during the incident, claiming Cisneros "was sober, lucid, and not where Fazli claims he was at the time."
— Gil Cisneros (@GilCisnerosCA) May 4, 2018
Fazli responded to Cisneros' statement with "you might want to try again sir" and a text.
You might want to try again sir. pic.twitter.com/L9QYC8FE82

— 🌊Melissa Fazli for AD55🌊 (@MelissaFazli) May 4, 2018
With the news of Fazli's allegations, one of Cisneros tweet stands out. Cisneros had tweeted about misconduct allegations a week prior to the allegations that were made against him.
Misconduct allegations aside, this man was unqualified to run the VA. Our Veterans deserve better from this Administration and Republican Congress. #CA39 https://t.co/inZ3O8iKHQ

— Gil Cisneros (@GilCisnerosCA) April 26, 2018
Tweets aside, Cisneros still runs on a platform of standing up for women according to his campaign flyers.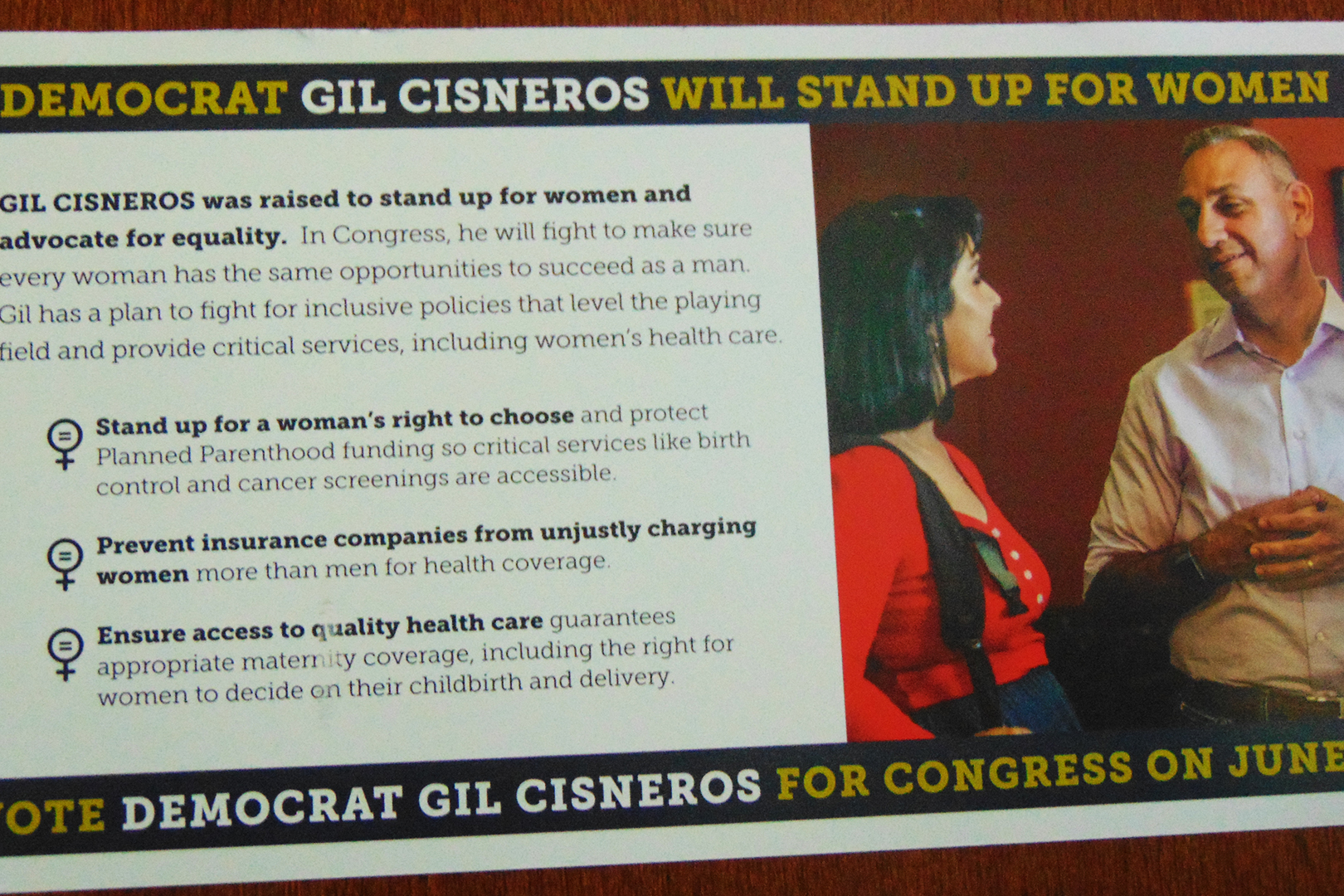 An actual dog also made Congressional District 39 news.
Sam Jammal has media buzz for a lighter subject. While also running as a candidate in the 39th district, he released a campaign ad.
He posted a Twitter video of his friend's dog "advocating" for his candidacy and he called it a major endorsement.
#BREAKING I just scored a pretty major endorsement: #CA39 pic.twitter.com/WWacIJ3tjp

— Sam Jammal (@samjammal) April 25, 2018
Using a friend's dog, Lulu, Jammal had footage of the canine with a voice over narrating.
At a Q&A session with Jammal hosted by the IDEAS club, Jammal explained the focus behind the Lulu "endorsement."
His number one focus in his campaign advertisement was to not be boring.
After having an ad with his parents that he said was more serious and dramatic, he used a different tactic to appeal to voters.
Jammal used the help of a comedian to help him fight for a space in the last 10 percent of people's minds regarding politics. He compared politics to Charlie Brown's mom's voice in that regard, and is using the Lulu ad to "click and connect" with people.
Aside from just trying to click and connect, Jammal said he decided to have fun with the Lulu advertisement to ensure he did not take himself too seriously. In doing this, he is attempting to "break that barrier [of being too serious and boring]" on politics.
Jammal considers distance to be an issue. In his plans to become accessible to the community as a candidate, he is making his advertisements more accessible to the youth.
The primaries are Tuesday, June 5.
Leave a Comment
About the Writer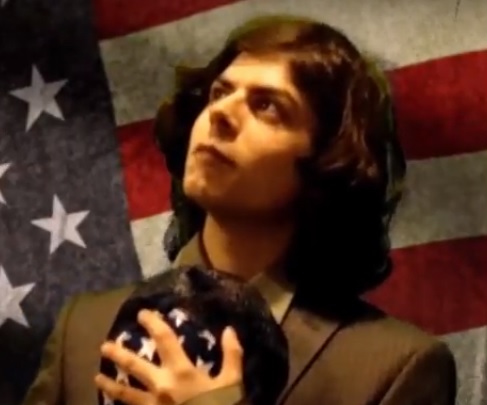 Joshua Sanchez
Joshua Sanchez is the former Editor in Chief and News Editor of SAC.Media. He was previously the managing editor of LAHS' student newspaper,
The Conqueror
. A portfolio of his reporting work can be found at
jdjoshsan.wordpress.com.