Nerd News
Every week there's something happening in the world of nerds. Here's a few things that happened this week.
Video Games
We lost a great man yesterday. John "Totalbiscuit" Bain, died on May 24. For those that don't know, Bain was a gaming commentator and critic who had been battling stage four metastasized bowel cancer which had spread to his liver. Being very opiniated and having such a large following, he could literally sway the gaming industry, and did so a number of times. If you've ever played a game and thought to yourself that the game menu was full of options you didn't even know you wanted, you could more than likely thank Bain for that. He's the reason why games like StarCraft 2 and Warframe are alive and well today (he single-handedly saved these games), why many indie games have gotten to where they have today (he would review them when no one else would, made League of Legends popular during it's early stages), and even why Dark Souls was ported to PC. He was just an all around honest crititc and commentator as well as a great guy (was given a chance to design a game character, gave the chance away through Make-A-Wish to a 17-year-old with cystic fibrosis). Near the end of his life he was still making videos and podcasts with his wife Genna for his fans , even though he was retired as a game critic as his cancer treatments had stopped working. This is especially hard as just two days ago he tweeted he was physically feeling better, and had been tweeting pictures of dogs hours prior to dying. I'm positive I can speak for many people when I say, he will truly be missed.
For nearly 13 years after receiving a letter from King Mickey, many fans have been tirelessly waiting for the next chapter in the Kingdom Hearts series to be released. Formally announced at the gaming convention E3 2013, Kingdom Hearts 3 has had fans wriggling in anticipation as a lucky few have finally had the opportunity to try out a demo of the game this past weekend, and personally, I couldn't be more hyped. This is the game that truly cemented RPGs (role playing games) for me growing up, the golden child of Square Enix (creators of some of the greatest RPG games of all times) and Disney (of all people) that was released way back in 2002 for the PlayStation 2. Sora, Donald and Goofy are back and will be travelling to new Disney worlds, meeting with characters like Buzz Lightyear and Mike Wazowski. No release date has been given yet, but we can hopefully expect for one to be announced at E3 this year. Check out this trailer featuring awesome gameplay and a mysterious new enemy?
No one truly knows what it is yet, but the latest and greatest mystery in the gaming comunity is definitely Death Stranding. This action game is being developed by none other than Hideo Kojima, creater of the very popular stealth series Metal Gear. Sam, the main character, is being portrayed by Norman Reedus, and that's about the extent of our knowledge, yet we're still somehow very excited. Recently we've heard a few more rumors of what we might get with the new game, and co-star (and possible antagonist?) Mads Mikkelsen has confirmed it: the gameplay will need "collaboration from different people from different parts of the world." It's not the first time Kojima has included some form of social aspect to his games, but until his new trailer at this year's E3, all we can do is wait. Oh and that part about not knowing what the game is truly about? Check out Death Stranding's 8 min trailer below, just know that if you're left with questions after watching this, well so are we:
First the NES Classic, then the Super NES Classic, and now the Nintendo 64 Classic? Nintendo filed for a trademark for the N64 which includes information on the console, controllers, and game software. Personally I'm all for it, as it was the first console I owned outright, and wouldn't mind reliving the games I grew up with and play the likes of Super Smash Bros. or Mario Kart 64 with a group of friends again. My question though is why we don't have more support for the Nintendo Switch, such as themes, larger selection of apps (looking at you Netflix), a real party chat and Bluetooth headphone support. Oh wait, this is about the N64… will we still have to blow on the cartridges for them to work?
Although I'm not a fan of their game, Epic Games, publisher of the widely successful Fortnite, announced they will be providing $1 million for the esport prize pool of their competative scene, and I think that's pretty great. Long gone are the days where our parents could tell us, "Stop playing video games, you won't be able to make a living out of it." Look at us now mom! Jokes aside, I think it's great that esports is growing as much as it is, and that companies are generally behind the gamers competing in these scenes. Epic Games added that their approach to esports, however, will be different, and that they plan to be more inclusive (perhaps they'll let none pro players compete?). In the mean time, grab your crew and start practicing.
Company Hi-Rez, creators of the games Smite and Paladins, came under fire this week when redditor /u/XTeKoX posted a gif on the Overwatch subreddit. First a little back story. Two years ago, in May 2016 (happy two year anniversary!), the video game Overwatch officially came out, but had a few closed and open betas prior, with the first being in October 2015. In September of 2016, Paladins came out which many took as an Overwatch clone, as many characters featured in Paladins highly resembles, or at least has the same abilities and spells as, many of the Overwatch characters. The gif that /u/XTeKoX posted was of Paladins Strike's (a mobile moba version of the game) game splash that used official Overwatch artwork. Hi-Rez has since apologized, claiming it was created through an overseas partner with which they had little oversight of. The damage, however, is done and has not helped their case in claiming they're not just an Overwatch clone.
Anime, Comics, Movies, and More!
Just like I'm always wary when anime gets made into a live action movie (spoiler: they're usually bad), the same is true for video game movies. That being said, Monster Hunter will be the next video game to be seen on the silver screen. This RPG surrounds you with beautiful landscapes which you can venture to try to slay or capture a multitude of, well monsters. Developed by the company Capcom (Resident Evil), and because of the success of the newest edition of the series, Monster Hunter: World, the movie has already secured a budget of $60 million. Oh and if you were a fan of Resident Evil, Milla Jovovich will be starring in Monster Hunter. Resident Evil's director (Paul W. S. Anderson), producer (Jeremy Bolt), and special effects supplier (Mr. X) will also be joining her (talk about reunion). Meanwhile, PC gamers that are waiting for the Monster Hunter: World port, check out this clone while we wait.
From weirdo to Mysterio, rumors of the cult classic Donnie Darko star Jake Gyllenhaal (relax, I know he's in other movies) being Spider-Man's next super villain are flying around. Gyllenhaal is no stranger to nerd culture, having previously auditioned to play the webslinger (Spider-Man 2) and the dark knight (who I can't see as anyone but Christian Bale). I mean, who could forget his role as the Prince of Persia? Honestly though, I think that Gyllenhaal is excellent at portraying not-so-stable characters, and now that it's in my head, I can't think of anyone better to play Mysterio. At the very least, Michael Keaton's return as the vulture is already confirmed. As you probably know, I'm a huge Spider-Man fan, and personally, thanks to the way that (no spoilers) Infinity War ended, I could see Sony tapping into the Spider Verse. Maybe Mysterio will make it happen somehow? We might even get to see Miles Morales (as he was teased to exist in Spider-Man: Homecoming), the modern webcrawler.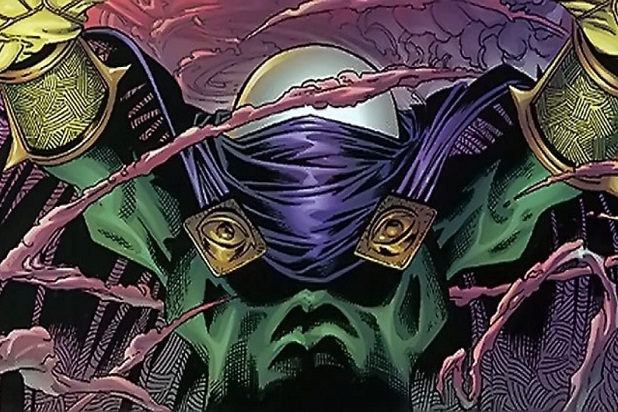 I. Am. Stoked! Fooly Cooly: Progressive is premiering on Adult Swim in a little over one week! The first season came out over 18 years ago, and we're finally getting the second season on June 2. The story will begin years after Haruko Haruhara's adventure with Naota, and introduces a new character named Hidomi. If you haven't seen the first season, you have a week to watch all six episodes of the original in order to get up to speed with the series (I know it's a daunting number, but I believe in you). The question then lies, what happened to Naota? Did he ever see something amazing happen? Will Lord Canti be making a cameo? Find out next week on FLCL2! *Queue 30 minutes of screaming.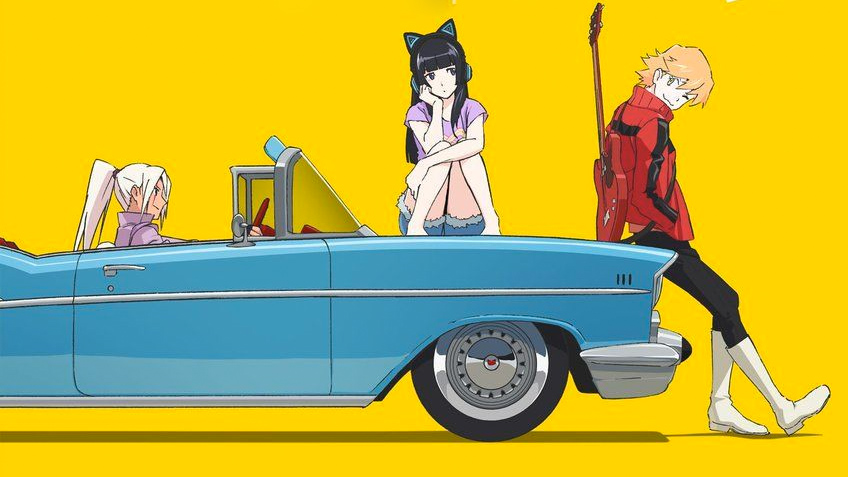 Leave a Comment
About the Writer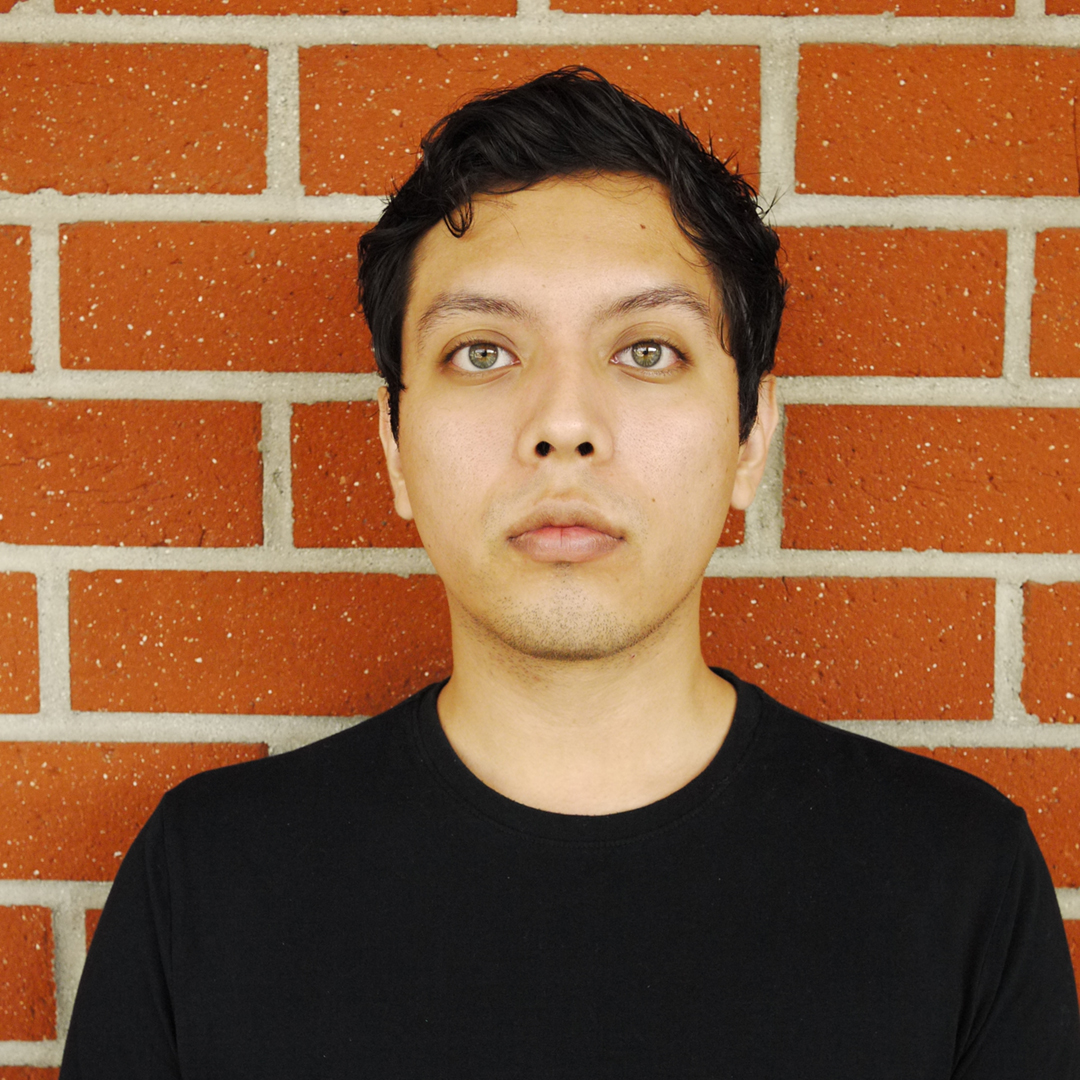 Guillermo Soza, Author
Guilleromo Soza is a journalism student at Mt. SAC.