Racism is Not An Opinion
Roseanne Barr absolutely should have been fired. Samantha Bee should not have apologized.
The difference? Rosanne's comments were racist against former political adviser to President Obama Valerie Jarrett. Barr's now-deleted tweet read, "Muslim brotherhood & planet of the apes had a baby=vj." Jarrett is African-American.
Now, conservatives are outraged by television host and comedian Samantha Bee's comments about Ivanka Trump.
For conservative right wingers to hide behind free speech and comment, "We should do the same to Samantha Bee" is wrong. Bee called Ivanka Trump a "feckless cunt" during a segment on how Ivanka Trump posted a photo of her and her son and Trump's lack of action against her father's harsh immigration policies.
Bee said, "Ivanka Trump, who works at the White House, chose to post the second most oblivious tweet we've seen this week. You know, Ivanka, that's a beautiful photo of you and your child, but let me just say, one mother to another, do something about your dad's immigration practices, you feckless cunt."
Bee has now apologized via Twitter.
Pomona Police Arrest Suspects in Connection to Gas Station Shooting https://t.co/J9U3bZVinQ

— Pomona Police Dept. (@PomonaPD) June 6, 2018
She's backed down from defending marginalized people to apologizing to one of the most privileged women on this earth. Don't think Samantha Bee is our friend, fellow people of color and Latinos. She's not an ally, regardless if she was forced by TBS, sponsors, or not. If you're an ally, you are one through and through. Bee is not an ally nor is she my hero.
Bee quickly received backlash for what she said from right wing Trump supporters, like White House Press Secretary Sarah Huckabee Sanders who said, "Her disgusting comments and show are not fit for broadcast, and executives at Time Warner and TBS must demonstrate that such explicit profanity about female members of this administration will not be condoned on its network."
Well, tell me, Sarah, who exactly are they meant for? The White House? Your leader has talked about grabbing women by the pussy.  Yet, here you are feigning a defense for Ivanka Trump.
Trump has talked about:
Grabbing women by the, "P-word";
Moving on women like a, "B-word";
Described Haiti and African countries as, "S-holes".
Now, we have this, "C-word" controversy w/Sam Bee.
Add that to the, "N-word", and…
"F-word"! We'll soon be running out of letters!😳

— Ana Navarro (@ananavarro) May 31, 2018
Roseanne is not the same as Samantha Bee. There's a significant difference between a woman using vulgar language about another woman and a white person using racist language about a black person. pic.twitter.com/tUdqi8iv6E

— Keith Boykin (@keithboykin) May 31, 2018
Ted Nugent called Hillary Clinton the same offensive c-word that Samantha Bee called Ivanka Trump and never apologized, but Ted Nugent was invited to the Oval Office for a photo op with Trump while the White House demanded Samantha Bee be fired. https://t.co/zjvMXqrceF

— Keith Boykin (@keithboykin) May 31, 2018
The Trump administration and his supporters who are "outraged" by Bee's comments are hypocrites.
When people of color are concerned, no one in the administration cares less.  The only thing Huckabee Sanders said about Barr's comments was, "No one is defending Roseanne's comments," and that Trump was dealing with more important matters than worrying about the comments, which was false because Trump had his own thoughts about the situation.
Please do not let the following tweet from NBC "Megyn Kelly Today" host fool you. She only said Barr was "(rightfully)" condemned.
This is disgusting. How is this acceptable? And how are we expected to take any of these publications seriously if they gleefully repost something like this at the same time they (rightfully) condemn @therealroseanne? You know the saying Love is Love? Well Hate is Hate. https://t.co/YTjmZQ4zMV

— Megyn Kelly (@megynkelly) May 31, 2018
What Kelly and others don't understand is, like CNN political commentator and author Keith Boykin said, racism and using vulgar language to describe another woman is not the same.
This country was founded on the rape and religious conversion of Native American people and treating African-Americans as property and less than human through slavery. You do not get to tell people affected by racist words how to feel. You do not get to excuse racism no matter what color you are. I see no space for a white person to tell people of color we are censoring or being too sensitive to racist remarks.
We are in 2018 and people still say and do racist things, and they are not against you, white people. These racist words and actions are against people of color so what gives white people the right to tell us that we shouldn't be hurt or speak out against racism?
Do not compare a white woman who is a host of a show that panders to liberals to a white woman comparing a black woman to an ape. No, Barr claiming that her sleep meds made her do it is not an excuse. Even the maker of the sleeping pill Ambien spoke out against Barr when she claimed she was on Ambien when she tweeted the racist tweet.
Barr tweeting that she thought Jarrett is Saudi, Jewish, Persian, and white is a BS answer. Stop excusing her and stop excusing plain and barebones racism.
Trump's supporters really do believe in what Roseanne said about the African-American senior adviser to President Obama. There's so much proof in your silence and your lack of outrage. These are the same people who stayed silent or protected Trump's comments when he said, "Why do we want all these people from 'shithole countries' coming here?"
Leave a Comment
About the Writer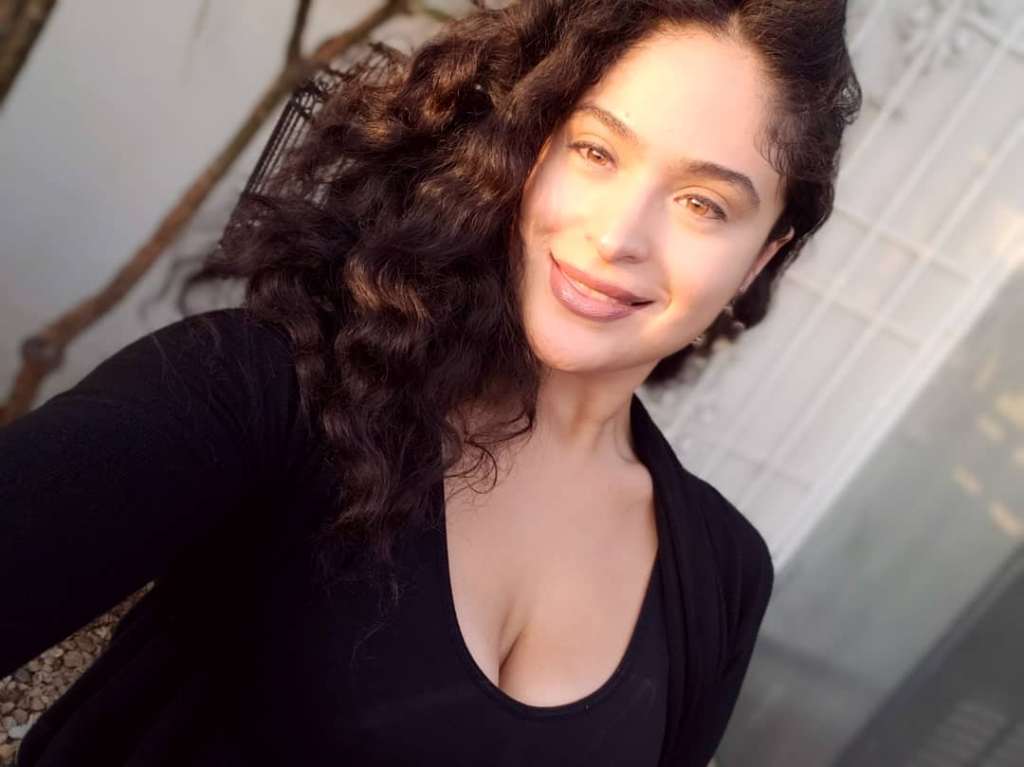 Brigette Lugo, Sports Editor
Brigette Lugo is the sports editor of SAC.Media. She is majoring in Spanish multimedia and her favorite things are The Smiths, family, and telling everyone she's Nicaraguan and Panamanian.